Office Decorating Ideas: Did You Hear about Office Interior Design Theme based on Computer Parts? Like Computer Chip, Computer Hardwares etc, use as an office interior design ideas. Here we are seeing MacPaw Company's Toronto based software office interior designed by Baraban + Design Studio. We see many type of office interior fit out, with different themes, concepts and styles. But today this, Software Office interior design concept theme is something different – inspiring us to. Computer Parts are the main objective of this office interior design concept.
Modern Office Interior Design Concept and Style: Computer Parts
We've seen many kinds of open office interior designs, but none inspired by a computer parts & chip, until now.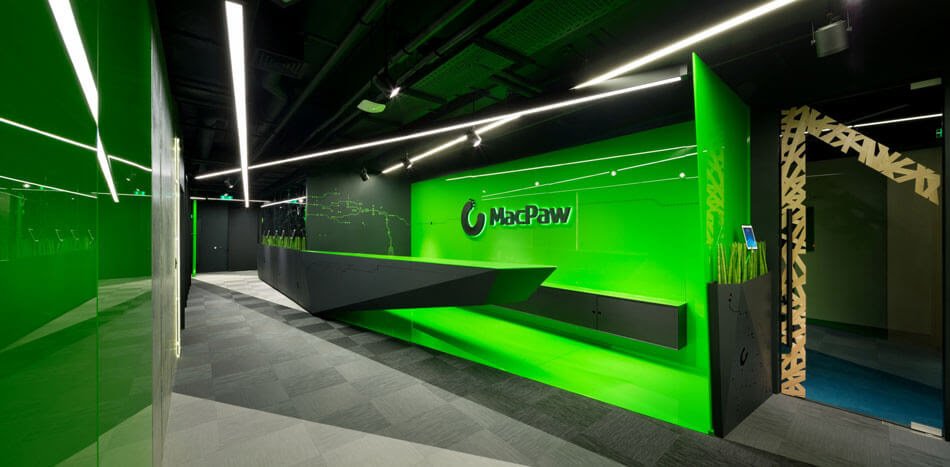 Office Interior Design Ideas:
Bright orange and green accents: Office interior graphics can be found throughout the software office interior design concept. As a part of computer parts theme, which encompasses 12,270 square feet. Looking around the uncluttered interior spaces. You'll find places that encourage relaxation, as well as unconventional work spaces.
Colored lights help to set the mood, so creativity can abound. The office planning has a snack bar, a football table and a terrace with a barbecue grill, fireplace and fountain.
As you might expect from a software company, almost everything that can be connected. Through technology in the office's. Interior lighting, climate and sound system are controlled by iPhone or iPad.
Even the Office cats had a special place imagined just for them. Even though they typically end up on someone's laptop. The cats are an integral part of the team. Which is why, they have a designated area in the middle of the office.
Modern Office Interior Design Pictures

: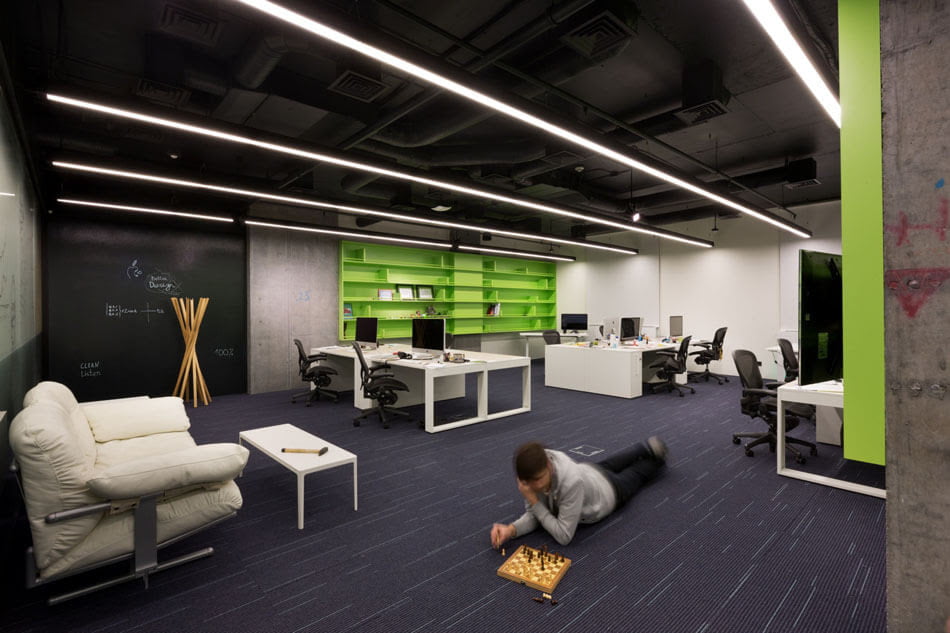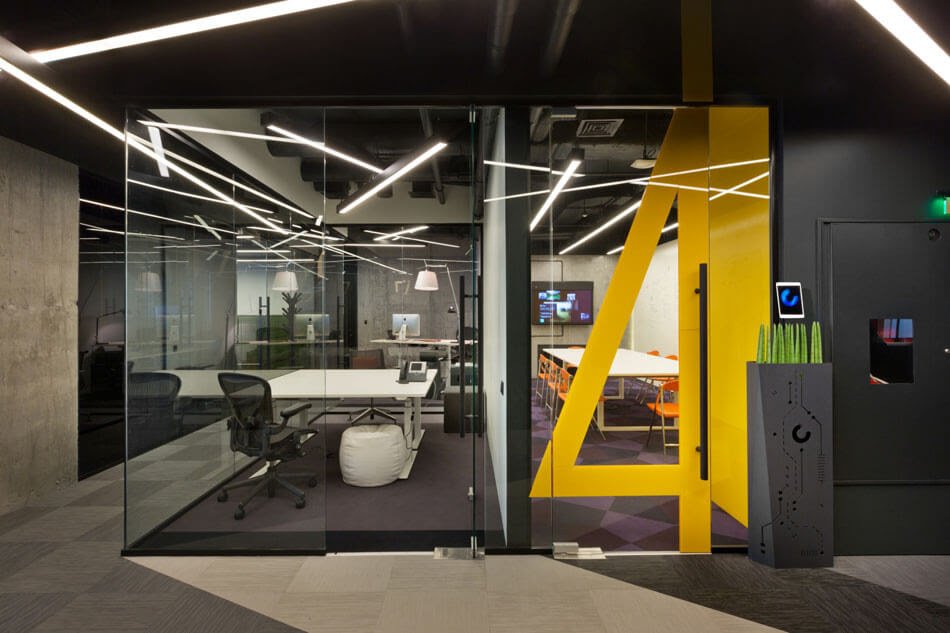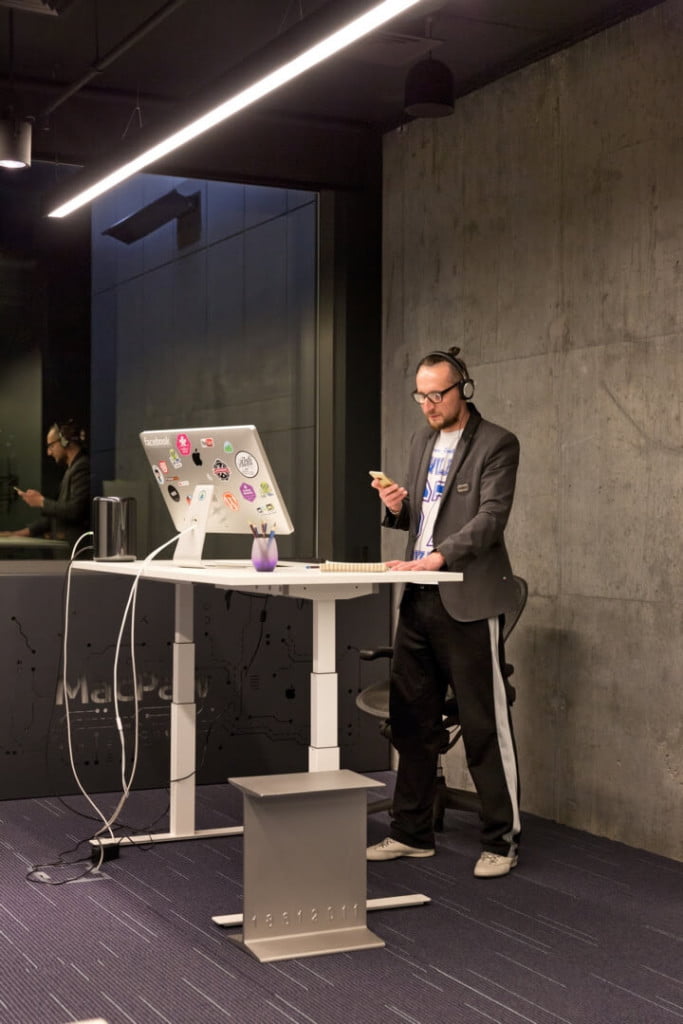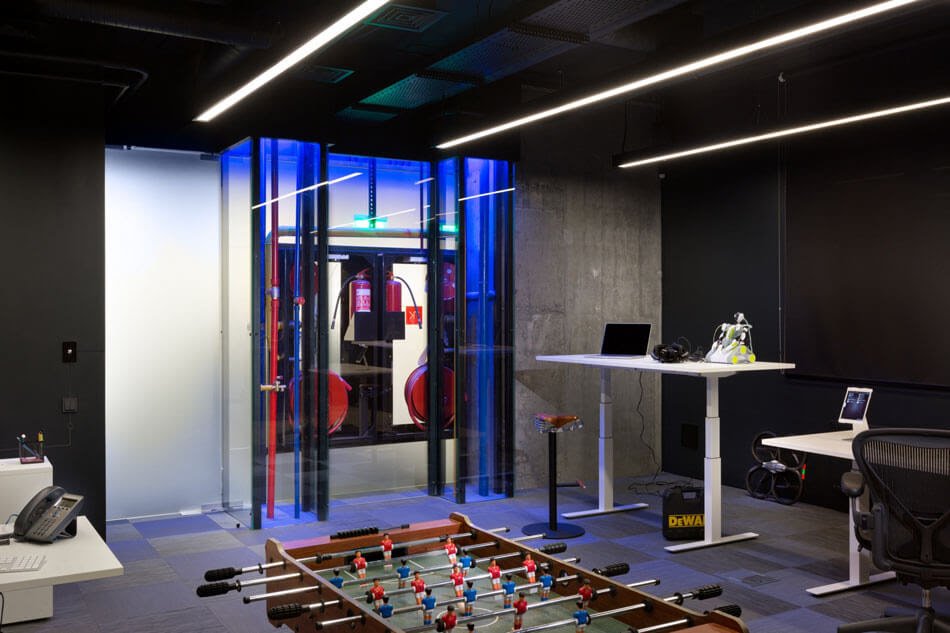 Modern office interior design pictures.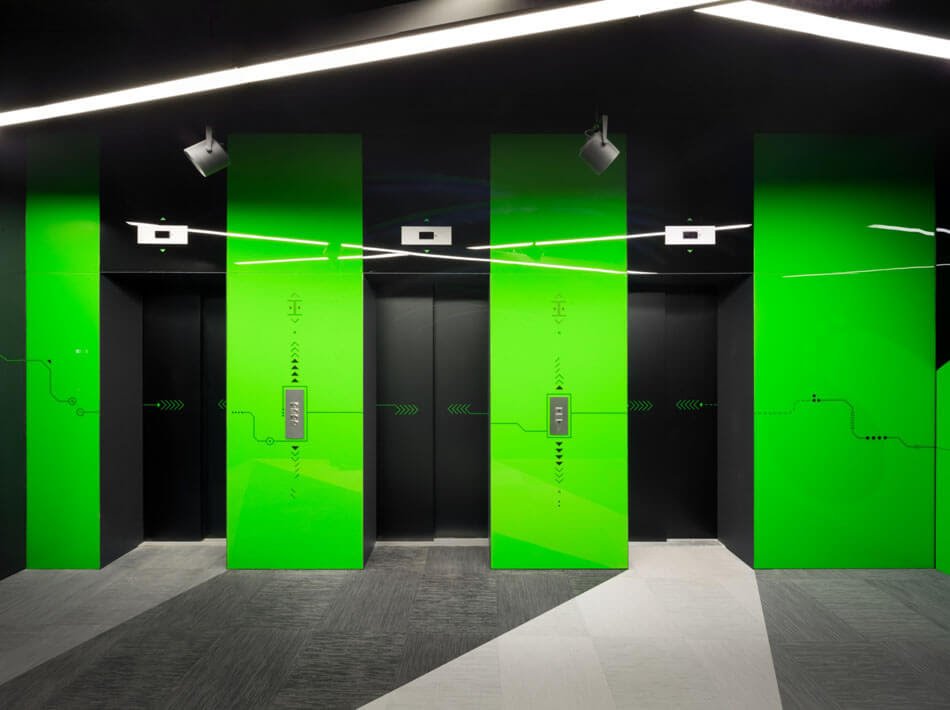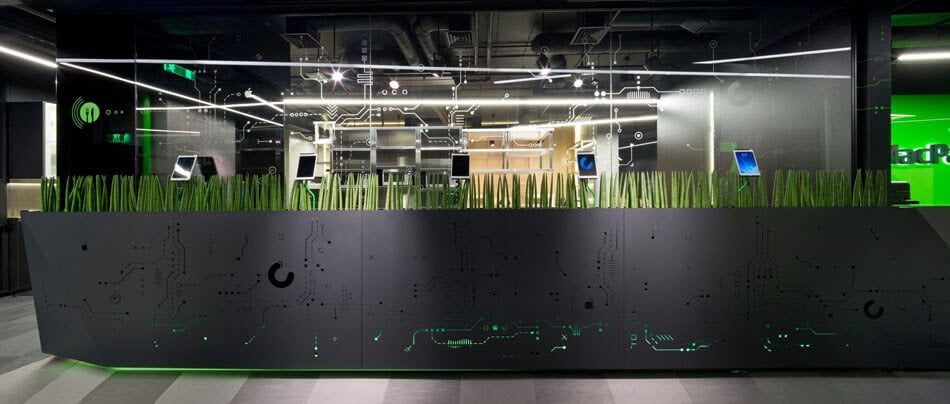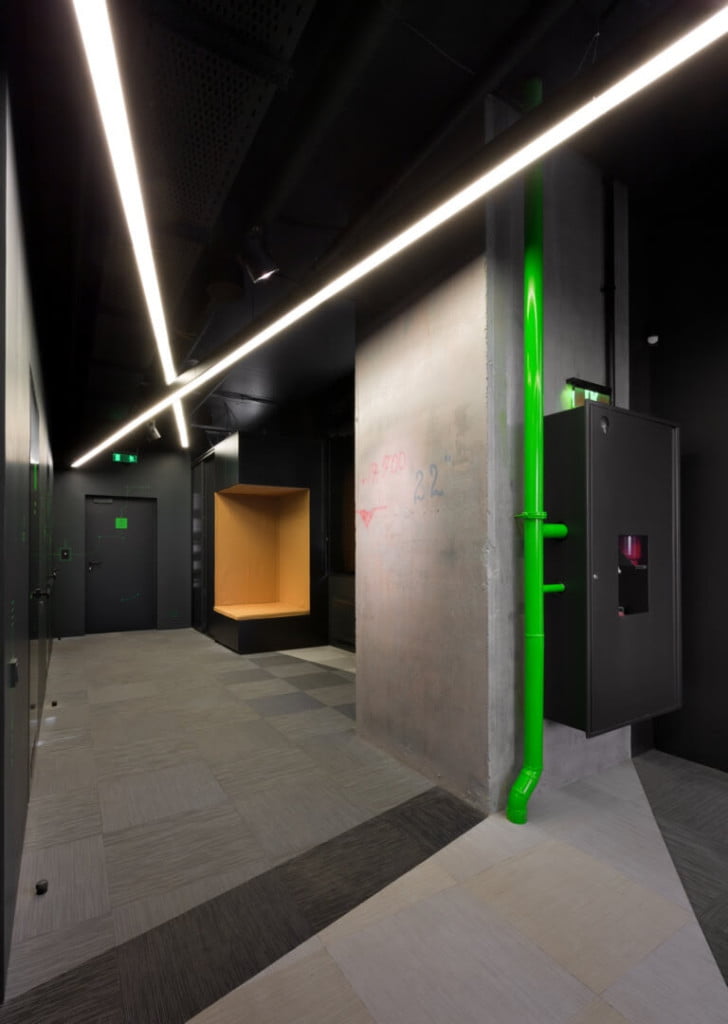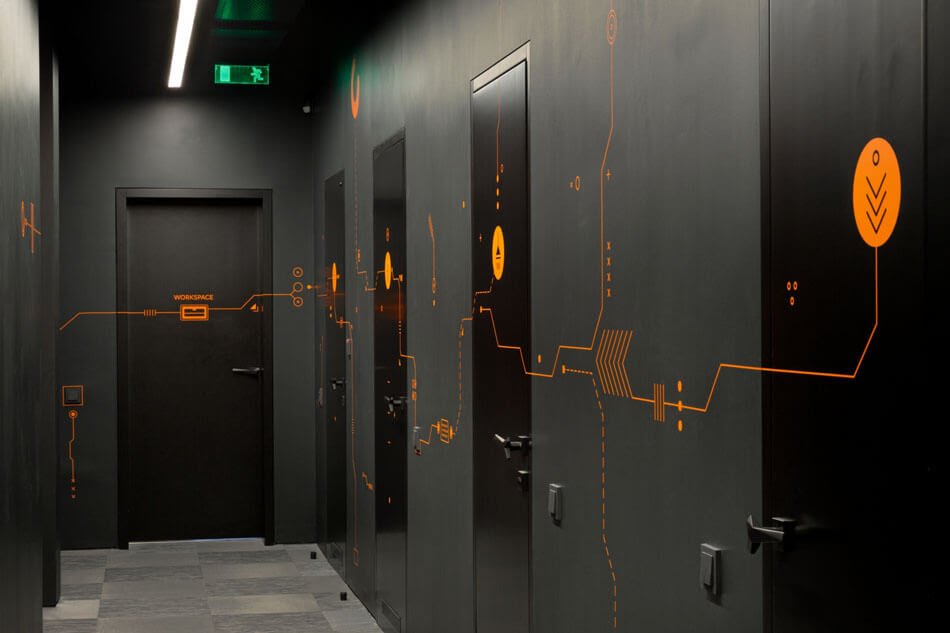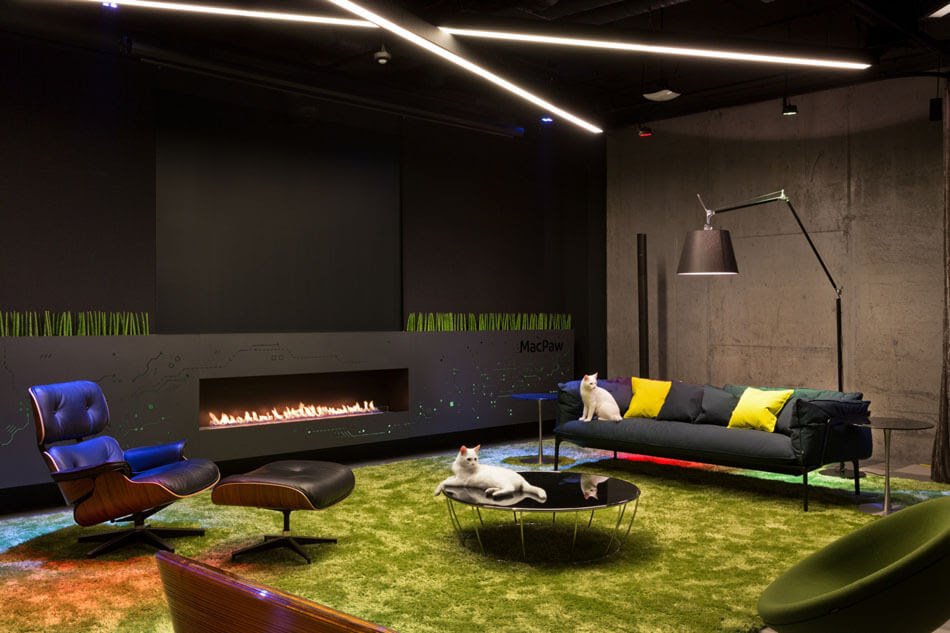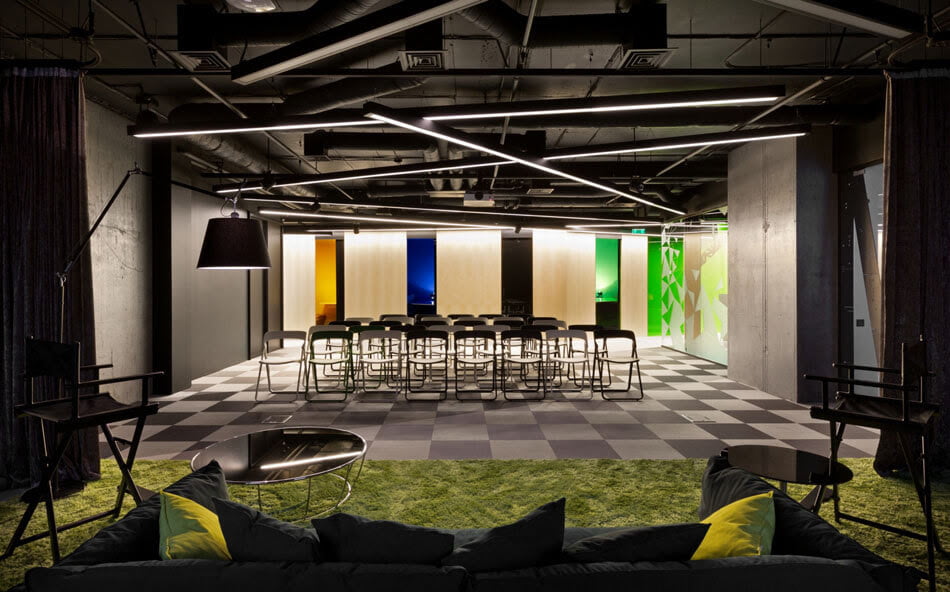 Know More About Theme Based Office Interior.
Modern small office design.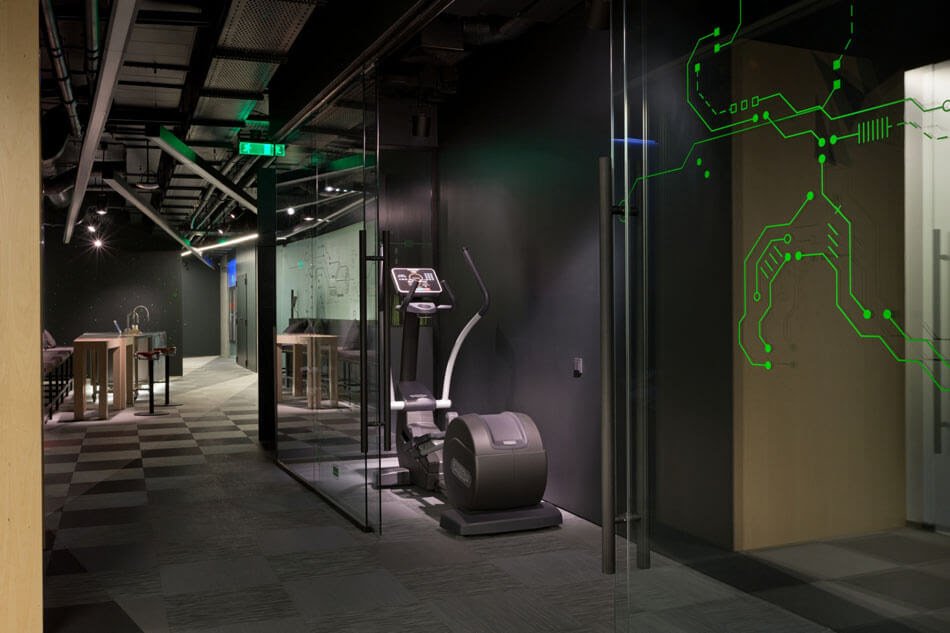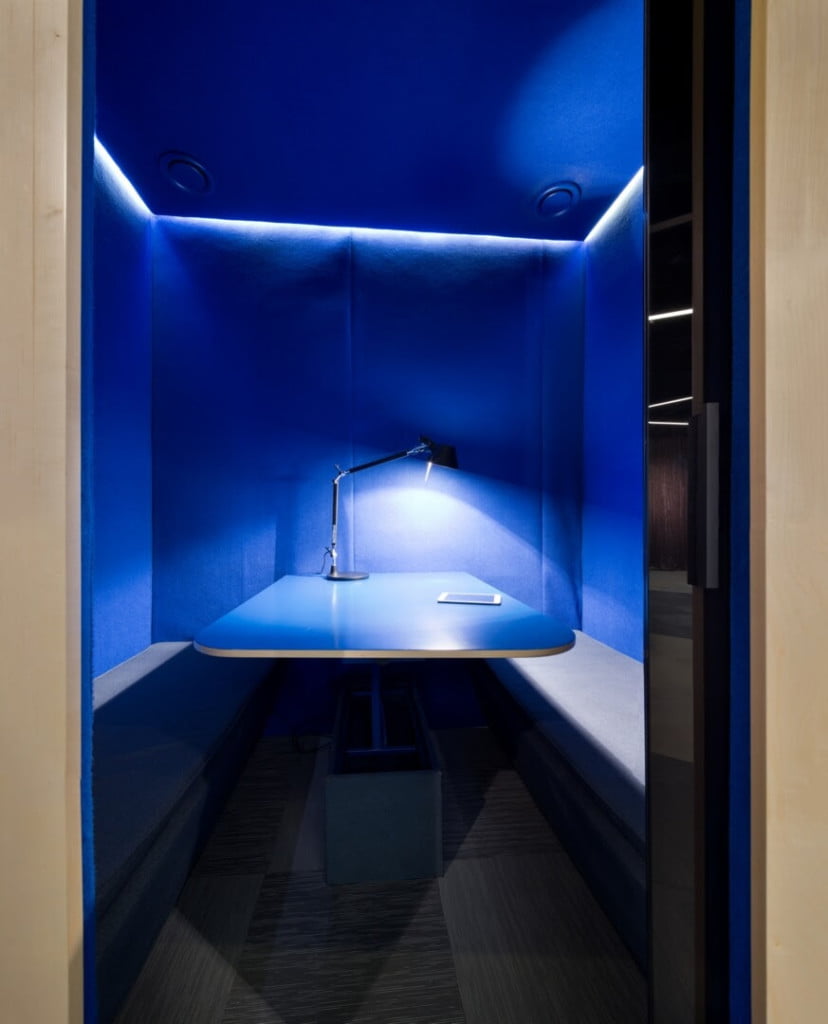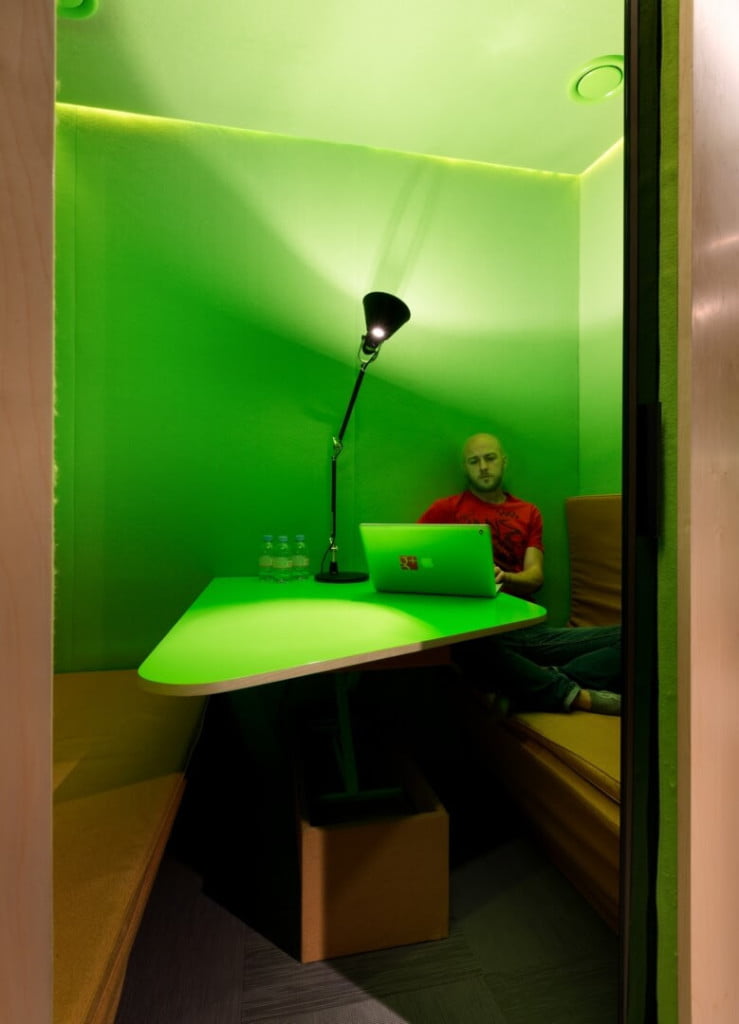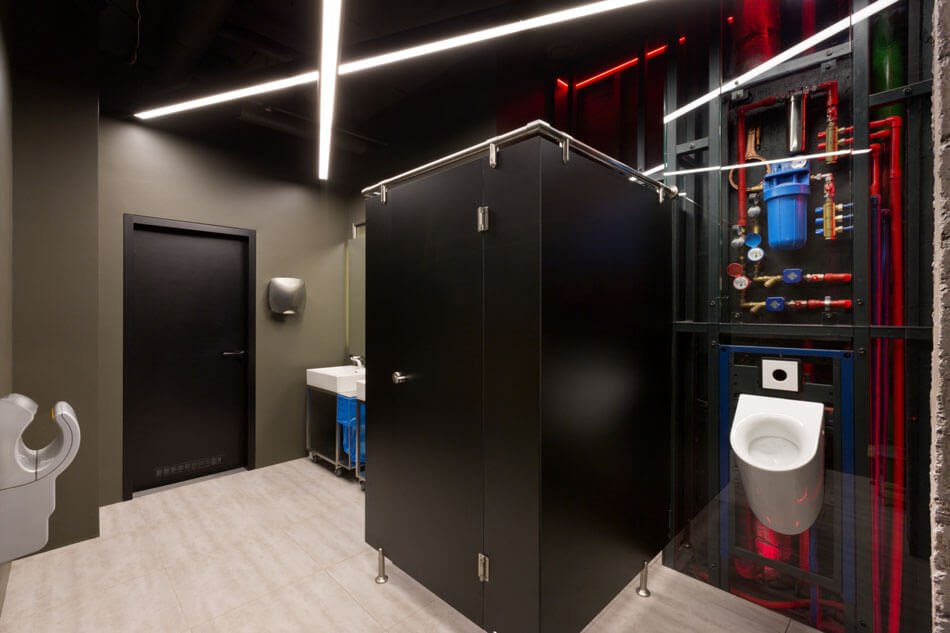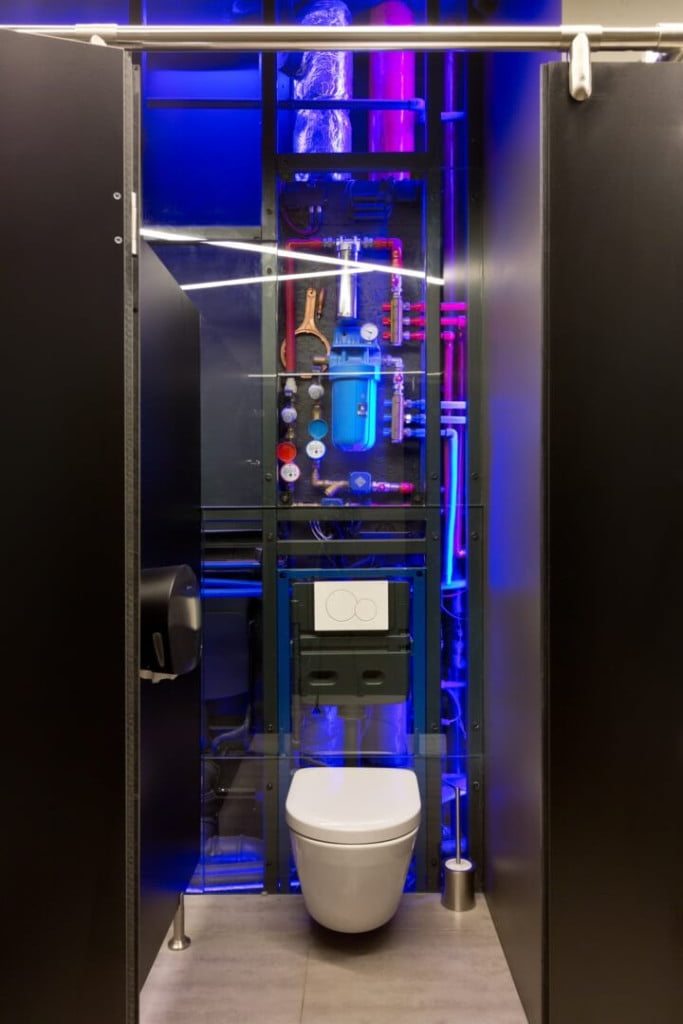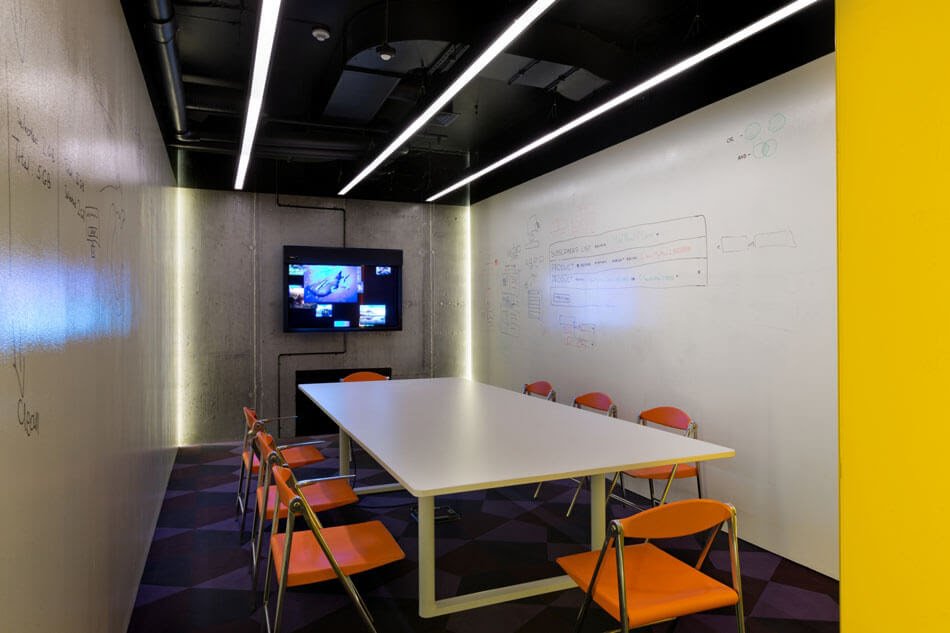 Indulge more office interior design photo gallery on Next Page!!!