Modern Fort House of Hyderabad, is one of the modern house design. Which is conceptually inspired by Golconda Fort of Hyderabad with it's main Design Metaphor characteristics. Security and Privacy – is mainly modern fort house's design development base point and architect Sameep Padora and team come with those design concept and Execute Modern Fort House of Hyderabad.
Contemporary Architecture of Modern Fort House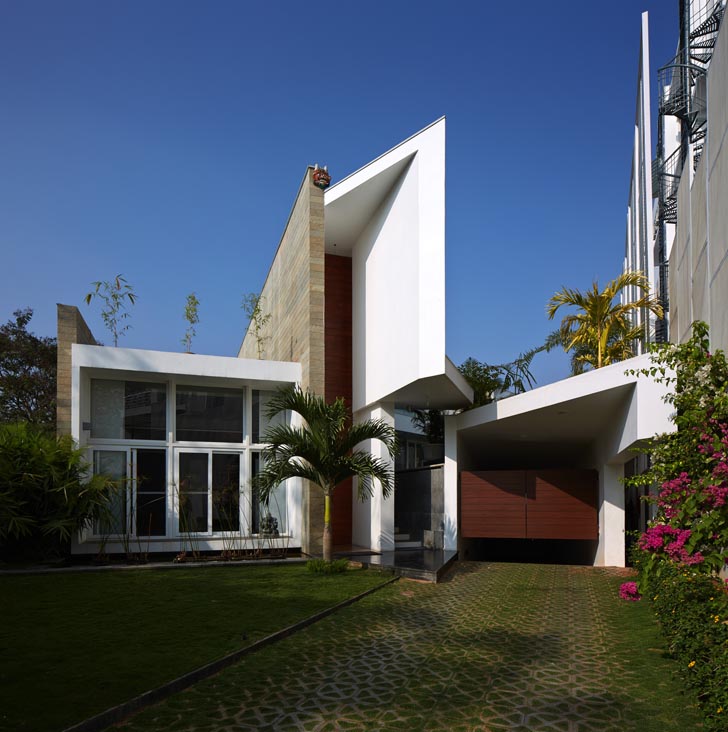 Modern Fort House Fact File:
Architects: Sameep Padora & Associates
Location: hyderabad, Ambavaram, Andhra Pradesh 523112, India
Design Team: Viresh Mhatre, Harsha Nalwaya, Aanoshka Choksi, Mythili Shetty
Area: 1300.0 sqm
Year: 2014
Photographs: Courtesy of Sameep Padora & Associates
Mep Consultant: R.N. Joshi
Structural Consultant: Facet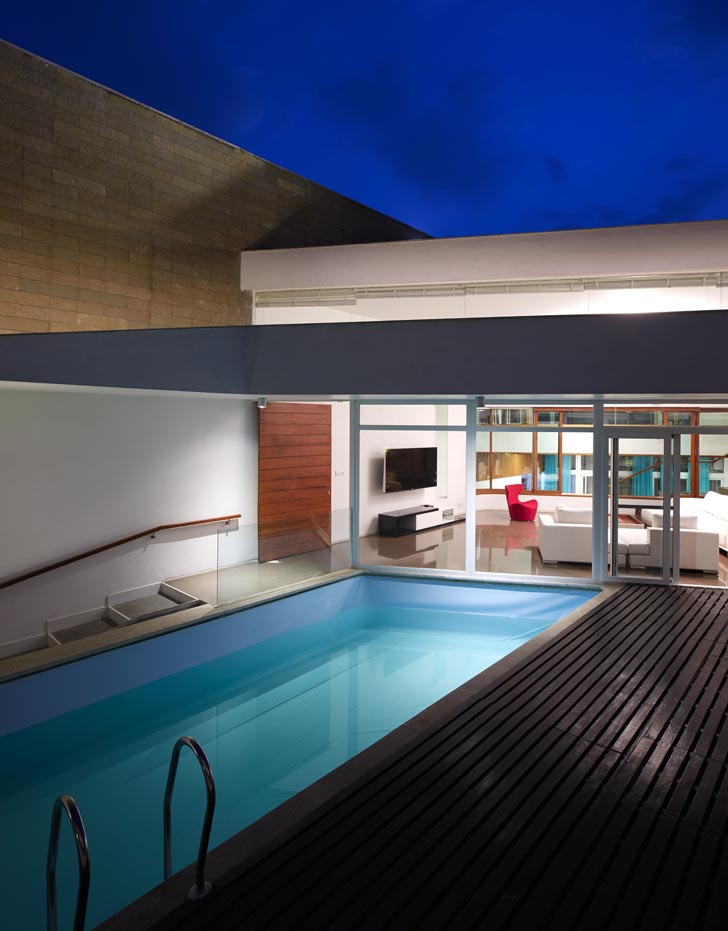 Design Parameters of Modern Fort House:
The primary program brief from the couple who owned the house was a desire to build a house that was to be their 'fortress from the cacophony of the world outside' while creating a sizable space to be used frequently for entertaining friends and guests.
Referencing forts as a primer the formal development of the project attempts to balance a need for privacy-protection from the outside while developing layered and tiered open spaces for social engagement.
Privacy & Scale of Modern Fort House:
Our first effort was to distance the notion of privacy from that of scale.
Formally the boundary wall of modern fort house becomes part of the three parallel limestone clad wall set that configure program between them and ascend in height as they gain distance from the street scaling the modern fort house down to human proportions.
Modern Fort House courtyard Inside Out:
This need for privacy and climatic sheltering on the south side street (to mitigate the harsh southern sun) creates a largely impervious facade.
This void-court cuts the through the sectional width of the modern fort house becoming a programmatic connect for the independently accessible strands of private (family space) and public (work &entertainment space) spaces that intersect in the physical center of the modern fort house.
Modern Fort House Design Photos: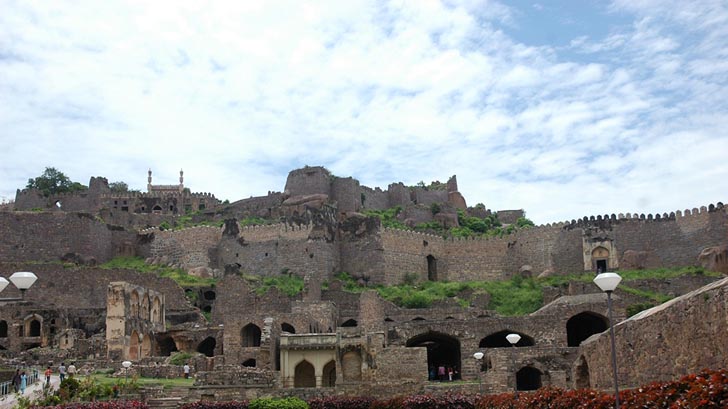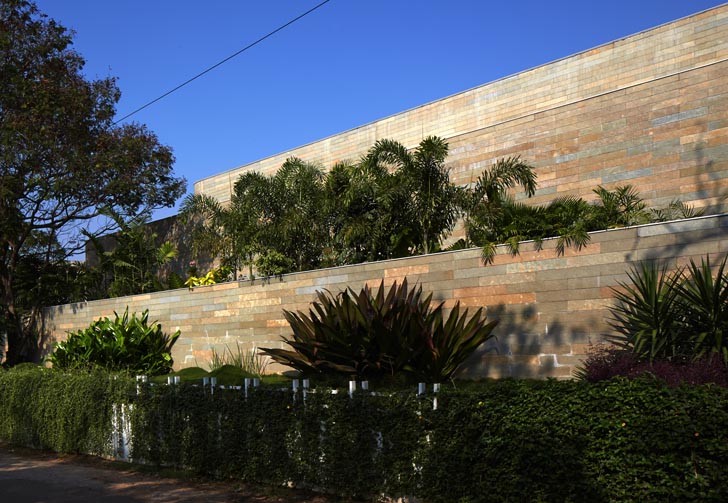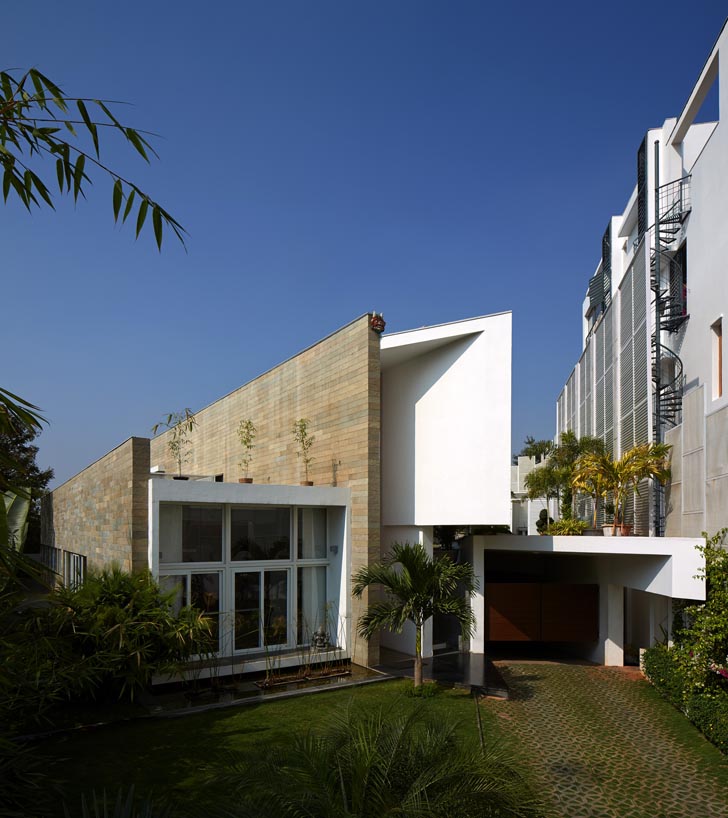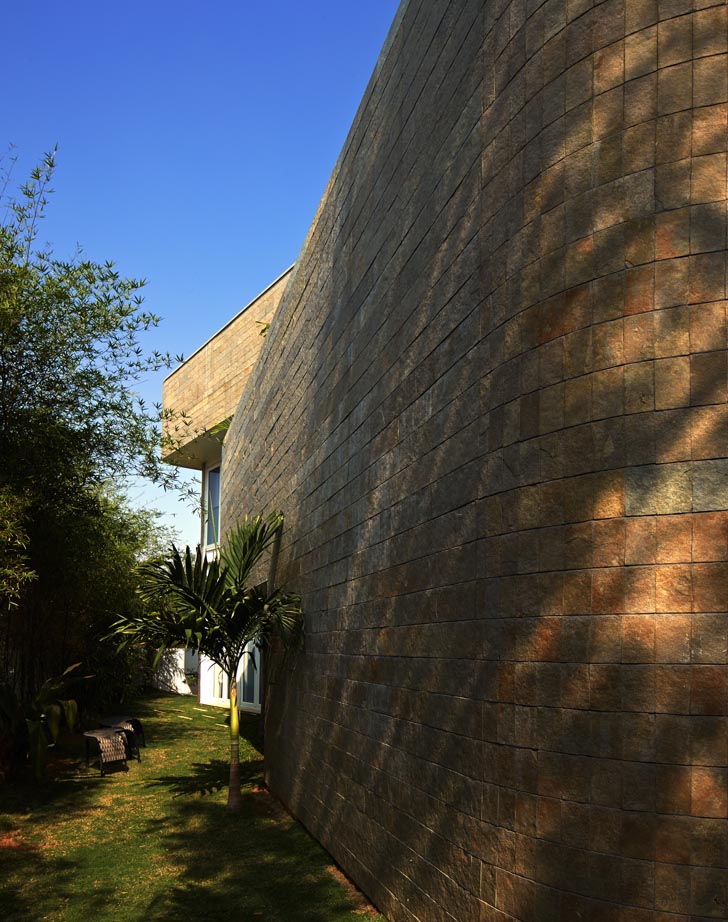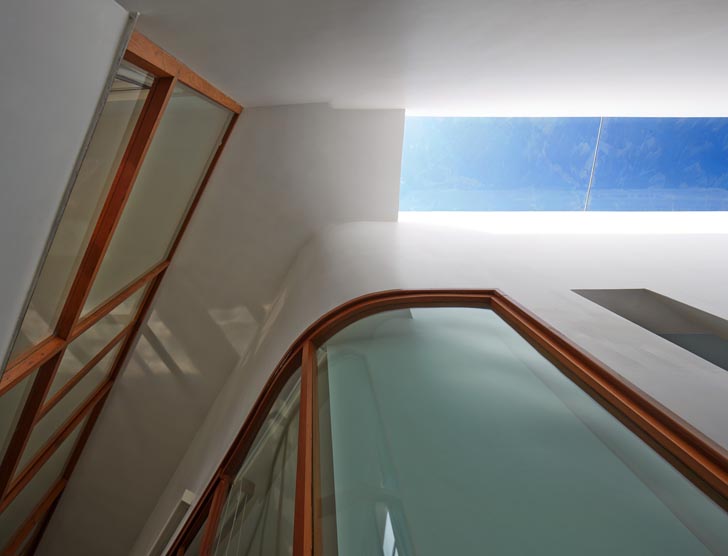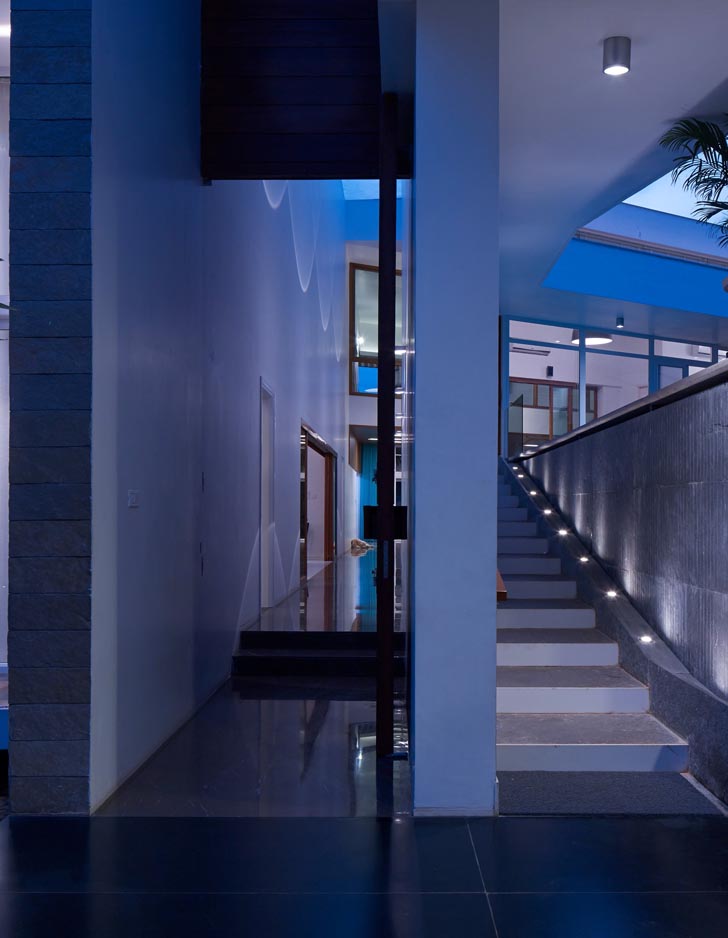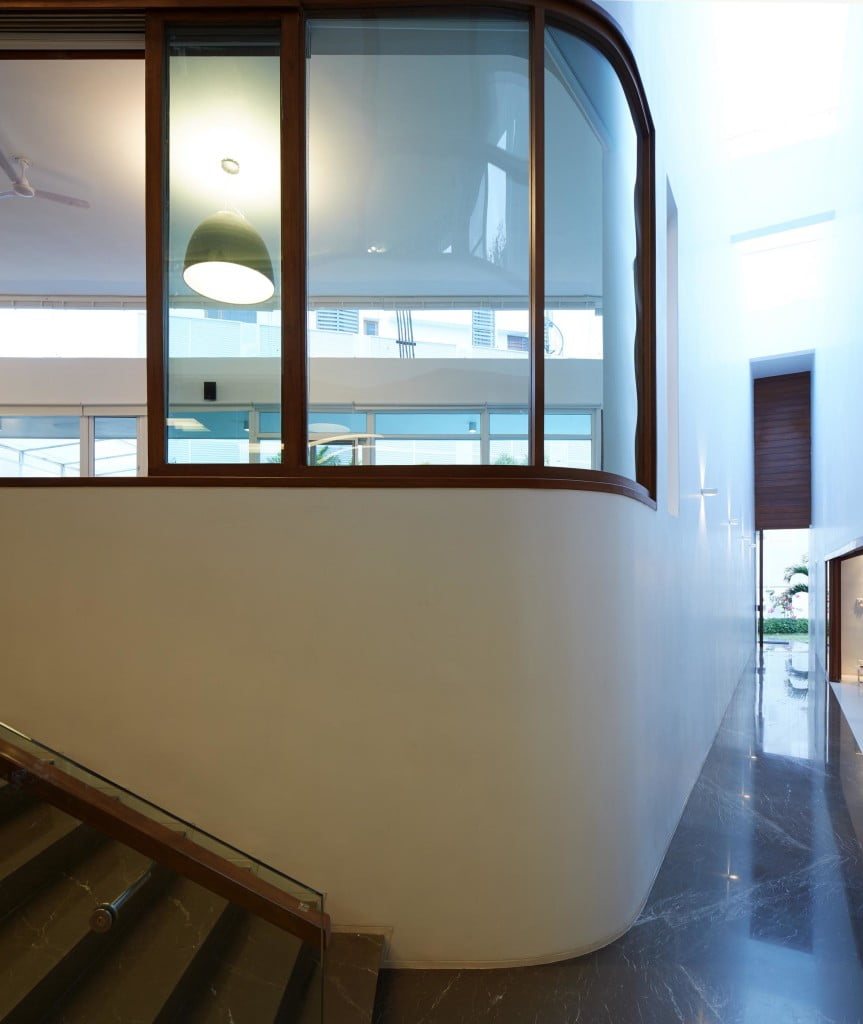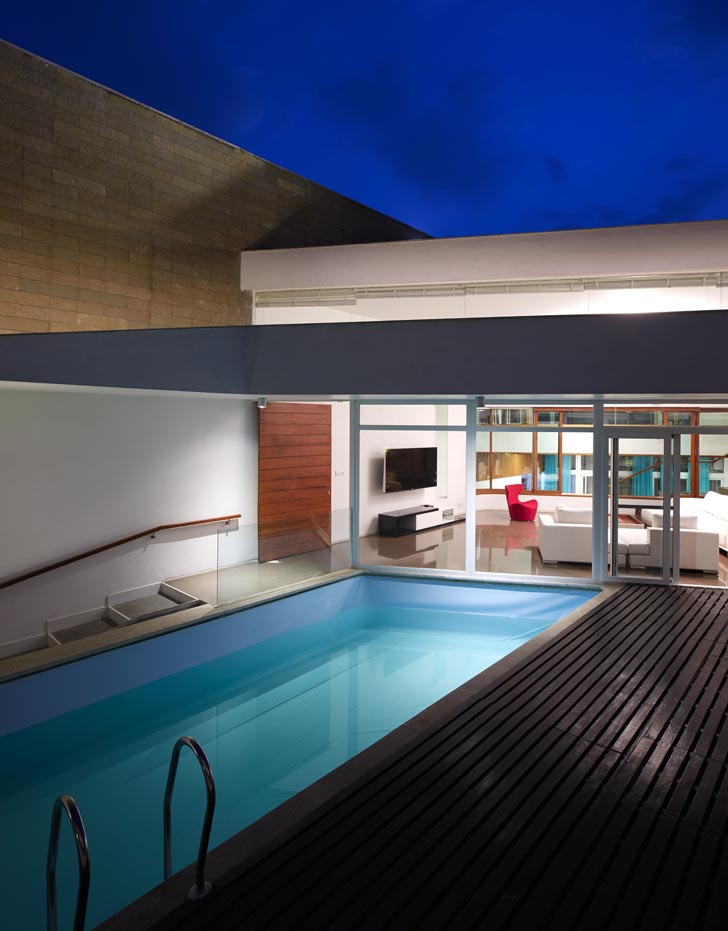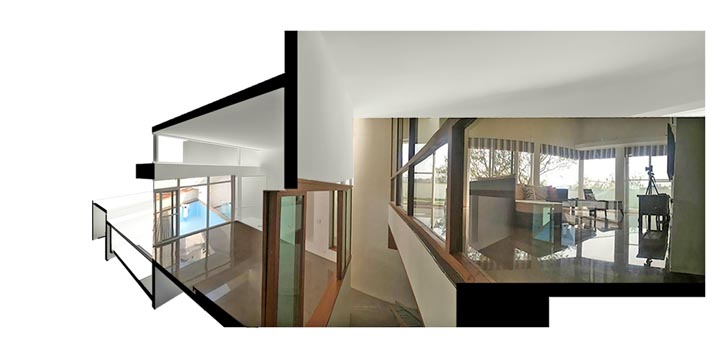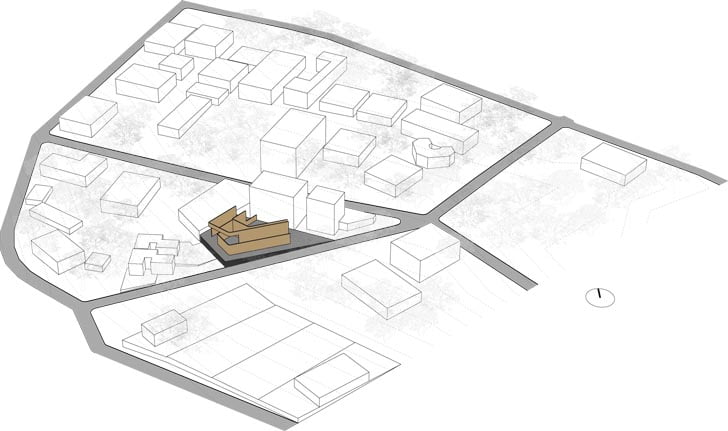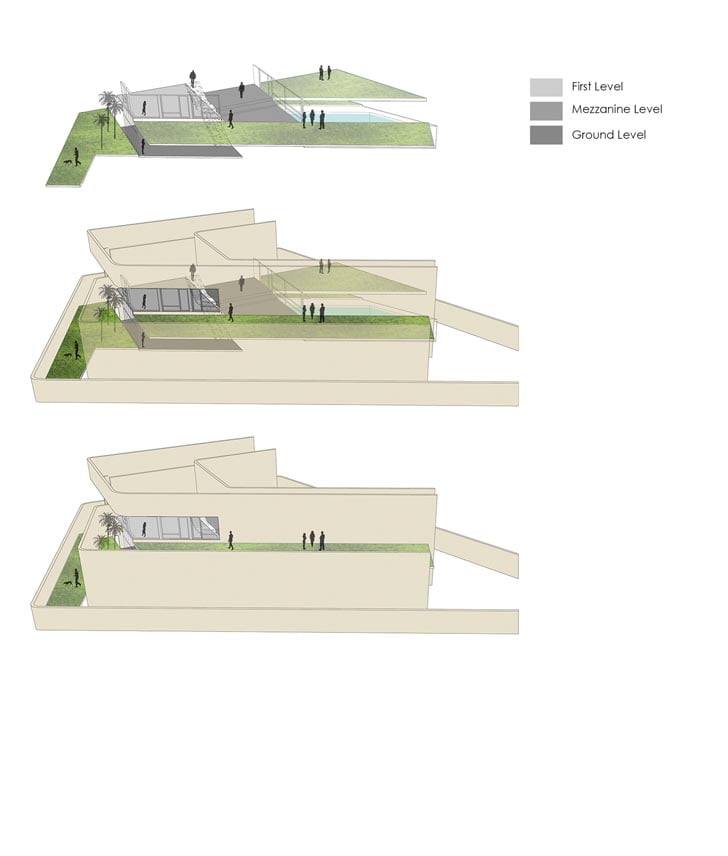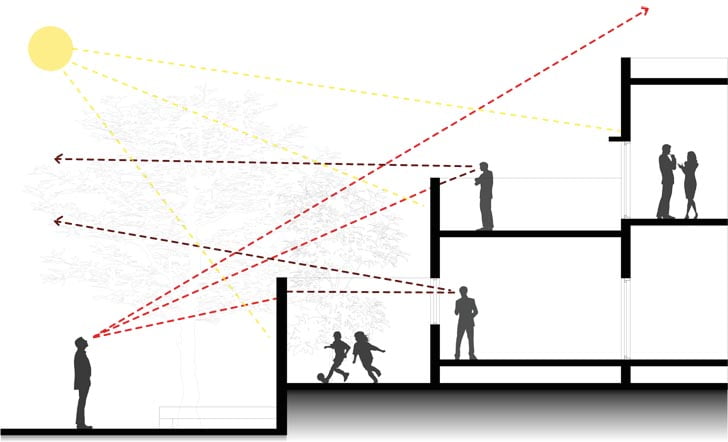 The solidity of this construct is completely obliterated once inside the modern fort house by sectional overlapping and linked multilevel a hybrid courtyard that is both internalized and external and hence becomes a container for the massive entertainment space required by the client.