Modular Homes Designs out of Shipping Container offers Perfect Floor Plan is a fine example of one of the modular homes designs around us and some tips and guide for designers and architects for how to utilize a space with modular homes designs and planning. So, let's have a look this interesting modular homes designs created out of shipping container by Australian firm.
Built using a standard 40′ shipping container, this is one of the prefab houses designed by Australian firm Nova Deko Modular. Although it's one of the smaller ones, this one bedroom has a very nicely defined floor plan.
The structure offers plenty of room for flexibility in terms of interior design and layout. Lots of different configurations can be explored and you'd be surprised by how versatile the design is.
Modular Homes Designs out of Shipping Container offers Perfect Floor Plan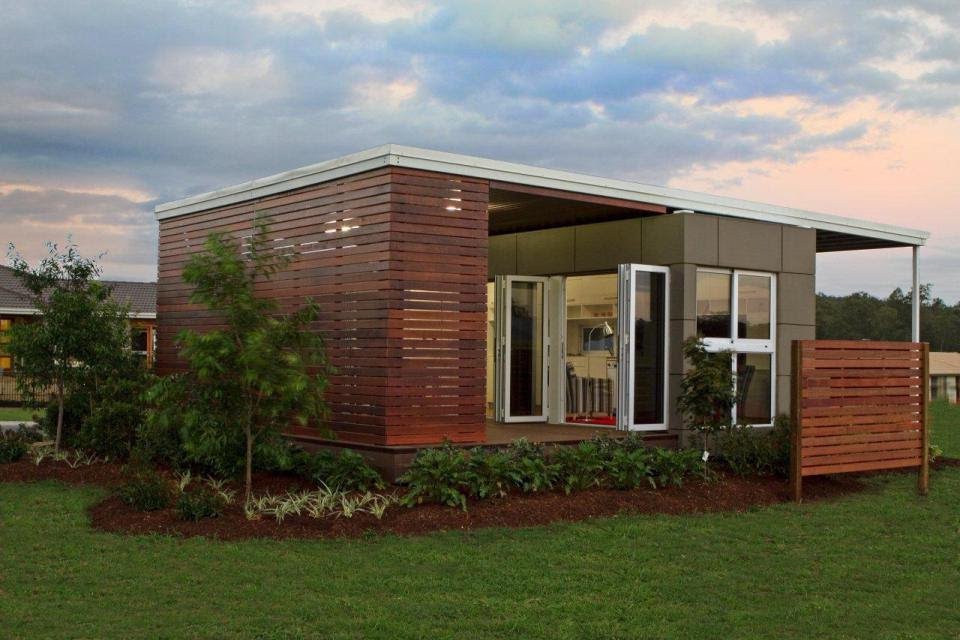 The Milan offers 29.7 square meters of floor space. It has a long and narrow floor plan, with the entry leading directly into an open plan including the living space on one side and a kitchen and dining room combo on the other. A small hallway to the left has the bathroom on one side and large closets on the other and offers access to the bedroom which is at the far end of the shipping container. And let's not forget about the deck which is the perfect sitting and entertainment area for area with warm climate.
The container was outfitted with large windows and expansive glass doors so light can penetrate the space and so the rooms can look more spacious and bright. Although small, the house was designed with clean lines and modern finishes and a strategically chosen palette of materials designed to make it both practical and inviting.
The ups and downs of living in a shipping container modular homes designs .
It's definitely interesting to analyze these ingeniously-designed shipping container modular homes but would you dare to actually live in one? First take into consideration the implications. Managing to buy a house is relatively easy, depending on where you're located. You can choose from a variety of sizes and, once you're the owner, you start renovating unless, of course, you get a fully-equipped home like the Milan.
One of the biggest inconveniences of living in a shipping container home is that steel is a really bad insulator so you'll really have to invest in this aspect. As far as everyday living goes, it's just like with any other home except maybe for the fact that you have less space to clean.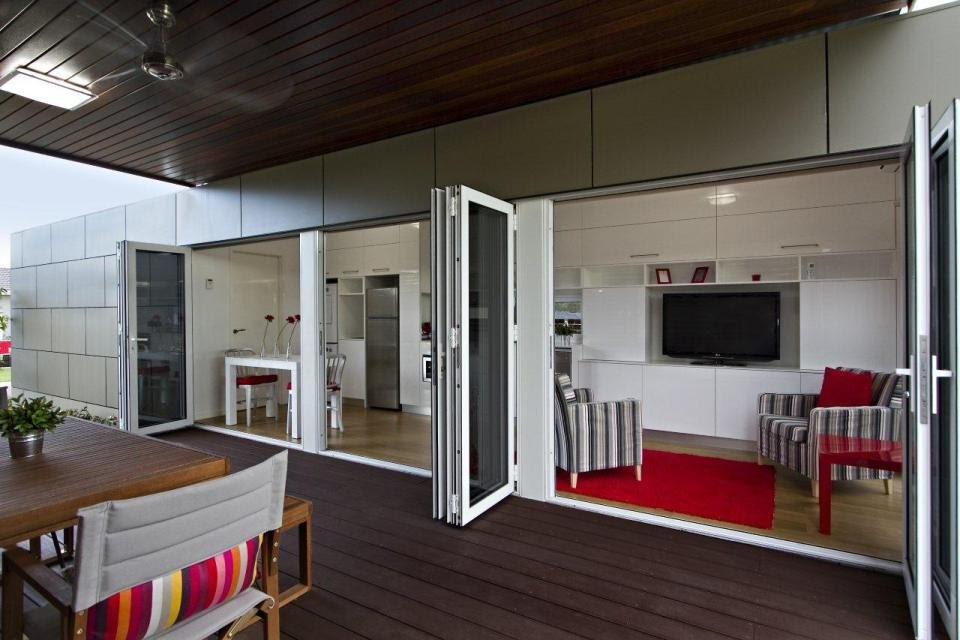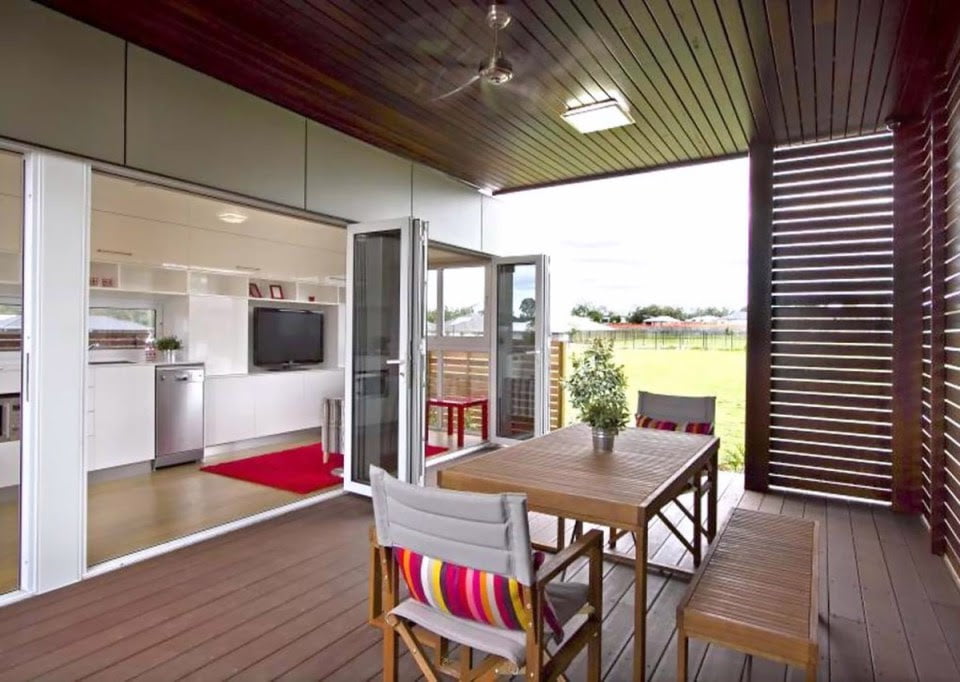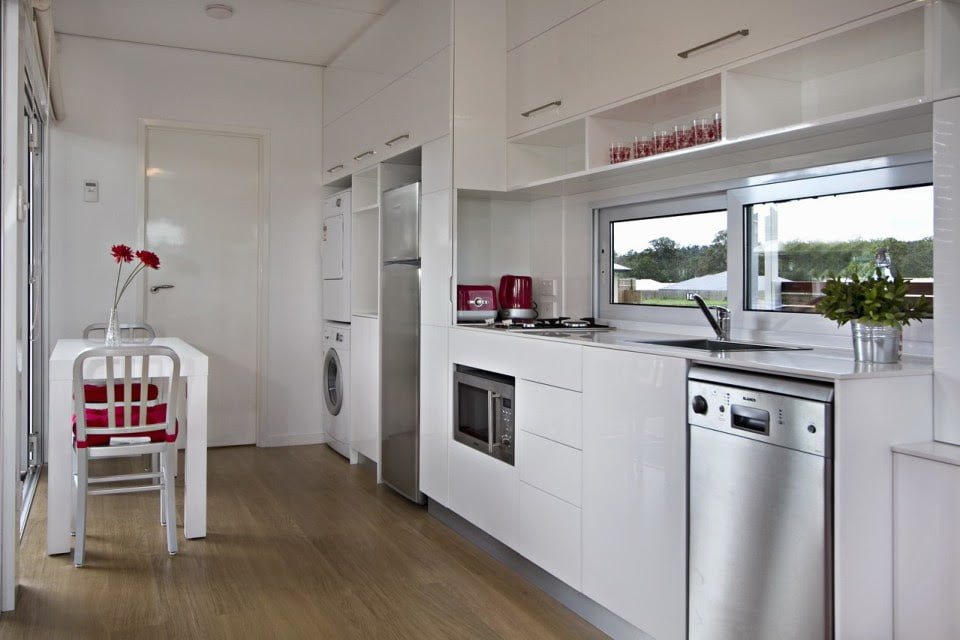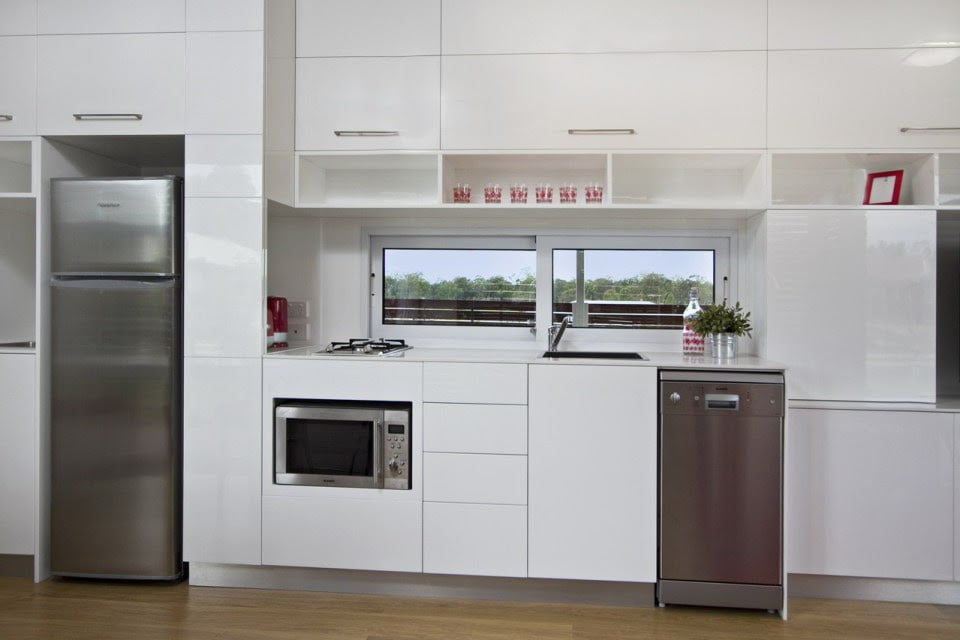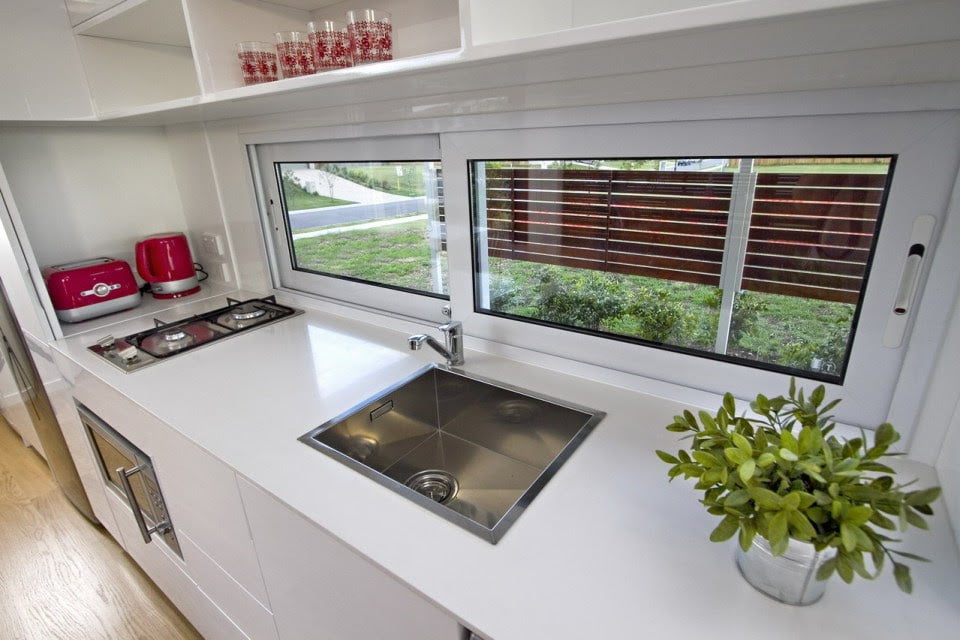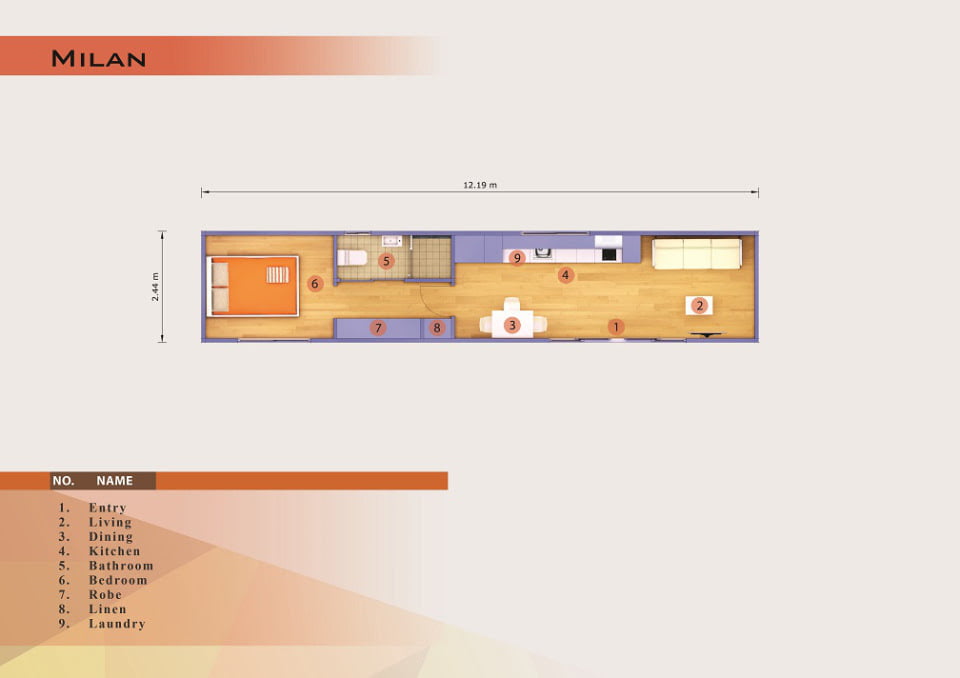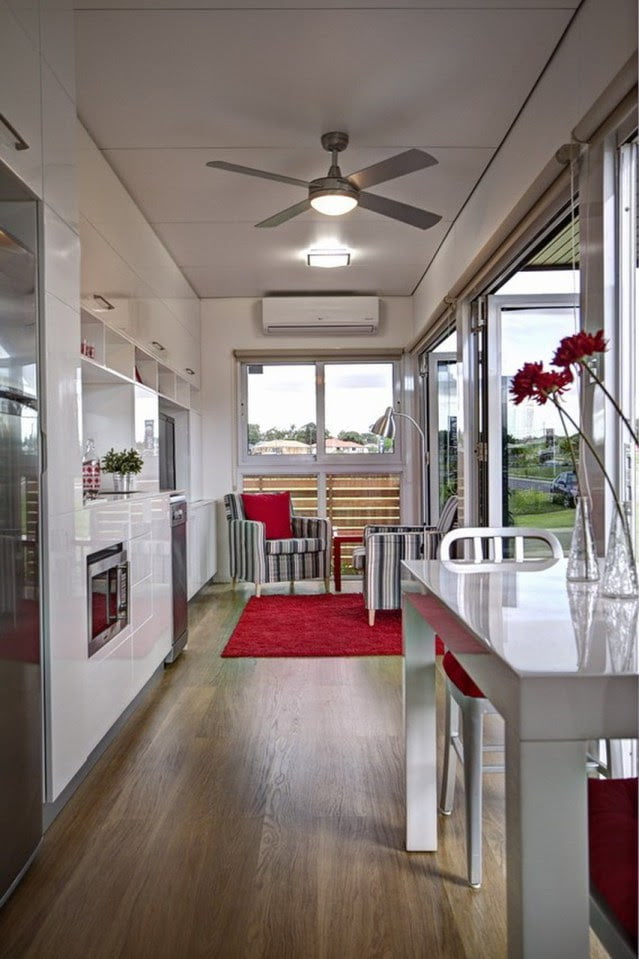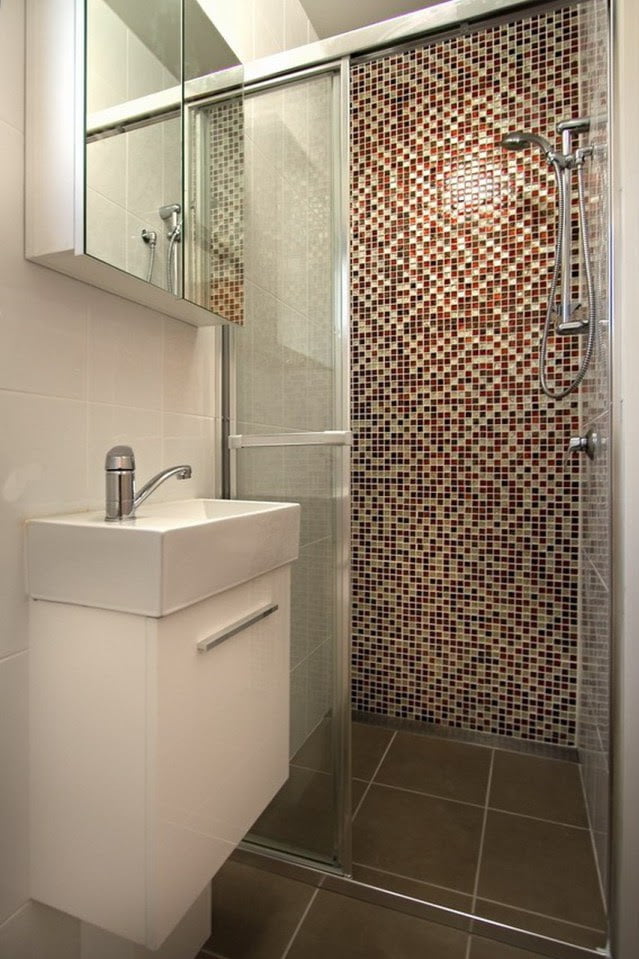 So, friends this is all about of modular homes designs out of Shipping Container offers Perfect Floor Plan, hope you people enjoy it. Have some thought please share with us.