Walkie Talkie Sky Garden is London's one of the highest roof top terrace garden, at 20 Fenchurch Street spans three floors and offers uninterrupted views across the City of London. The Sky Garden walkie talkie in London is a truly unique space, and the sky garden has been designed to create an open and vibrant place of leisure, offering visitors a rare chance to experience London from a different viewpoint.
The Sky Garden Design Ideas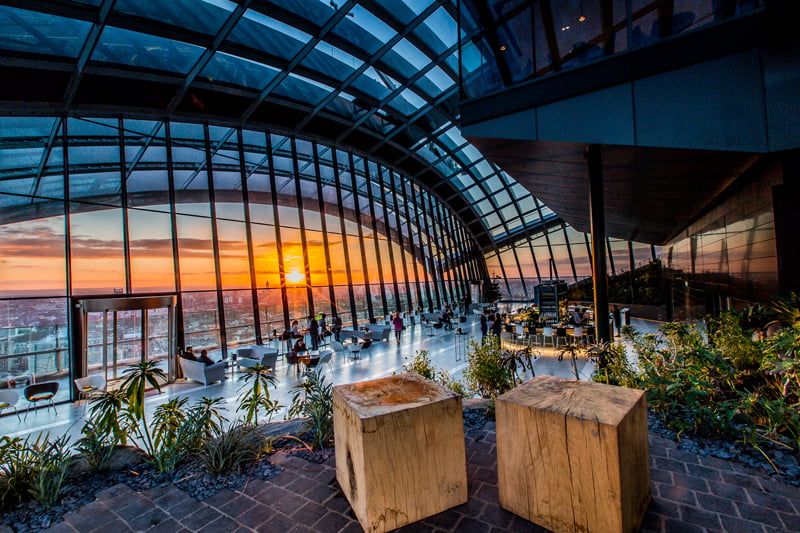 The Walkie Talkie Sky Garden served by two express lifts, visitors arrive to a beautiful Landscaped Sky Garden with a viewing area, terrace, cafe, bar and restaurant. Three storeys of exquisitely landscaped public gardens and London's most exclusive social spaces, including observation sky decks and an open air terrace.
Experience stunning food, theater and enjoy seasonal plates of classically British cuisine, with unobstructed views day and night in sky garden restaurant.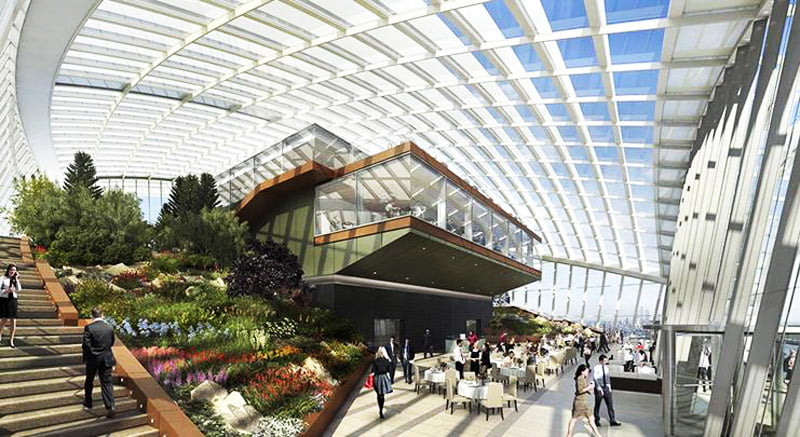 The Sky Garden Fenchurch Street was meant to be a free public space with the most spectacular views of London. But it feels like you're trapped in an airport, you can barely see the city. Because of a steel cage and the more money you shell out, the worse it gets.
The Walkie Talkie Sky Garden boasts three storeys of landscaped gardens lush with South African and Medterranean plants, observation sky decks, an open-air terrace, two sky garden restaurant, a bar and an uninterrupted panorama of the London city's skyline.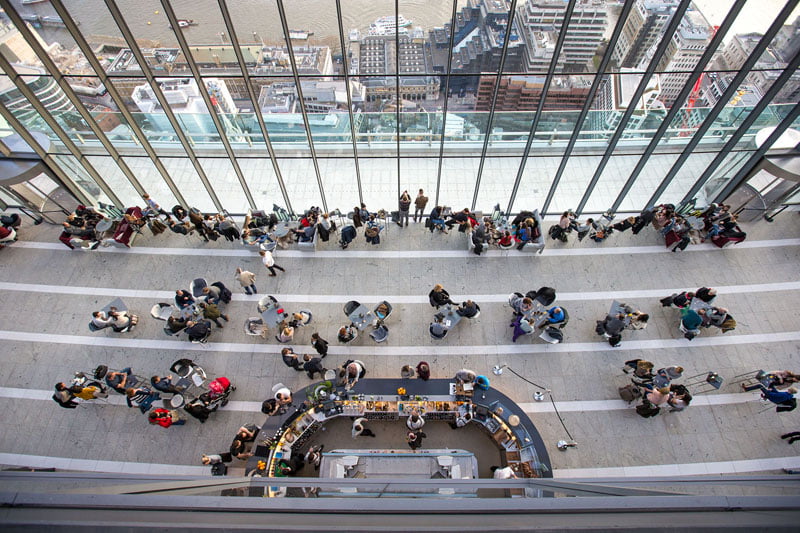 Entry is free in the sky garden, but visitors must book their 90-minute time slot at least three days in advance on the Sky Garden website.
The free-to-access walkie talkie roof top garden, gives diners several different dining spaces and beautiful landscaped gardens at the top of one of London's landmark buildings.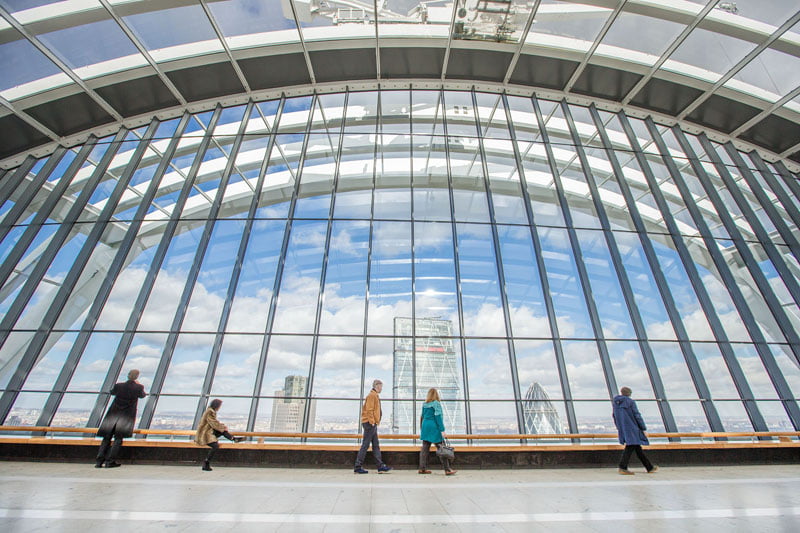 Visitors to the Sky Garden will arrive by express lift at a beautiful landscaped garden at level 35 designed by award-winning landscape architects Gillespies. A sky garden bar serving champagne and canapes, a chic brasserie and viewing area can be found at level 36, and a public terrace, seafood bar and grill restaurant and cafe at level 37.
The roof top garden food is by "rhubarb catering" who also run Gallery Mess at Saatchi Gallery, "rhubarb catering" at the Royal Albert Hall, and Bond & Brook by "rhubarb catering" at Fenwick. The company also works with Michelin starred chef Heston Blumenthal and will be offering events at 20 Fenchurch Street.
The Walkie Talkie Sky Garden Pictures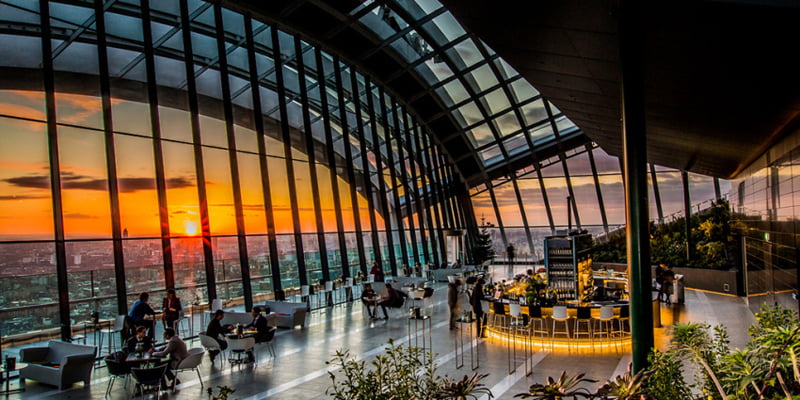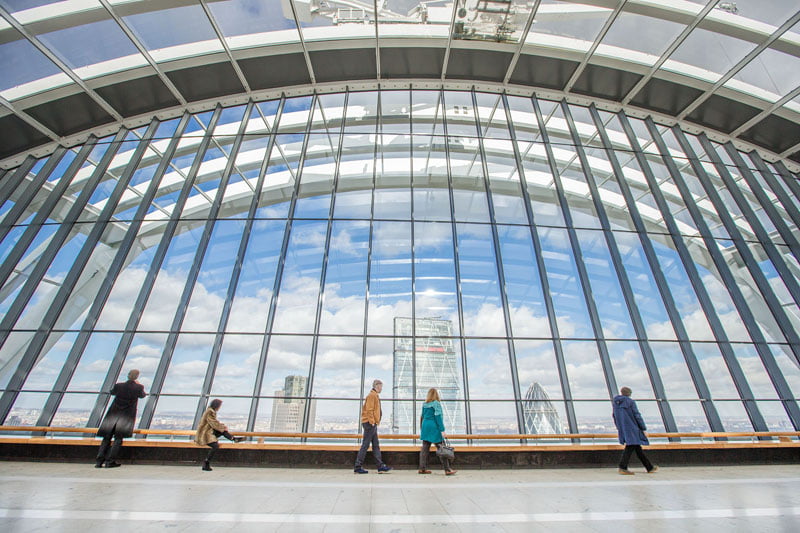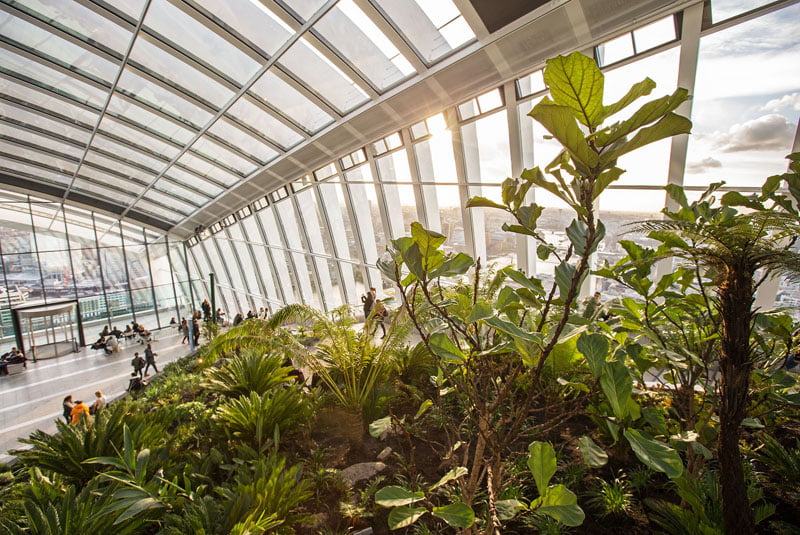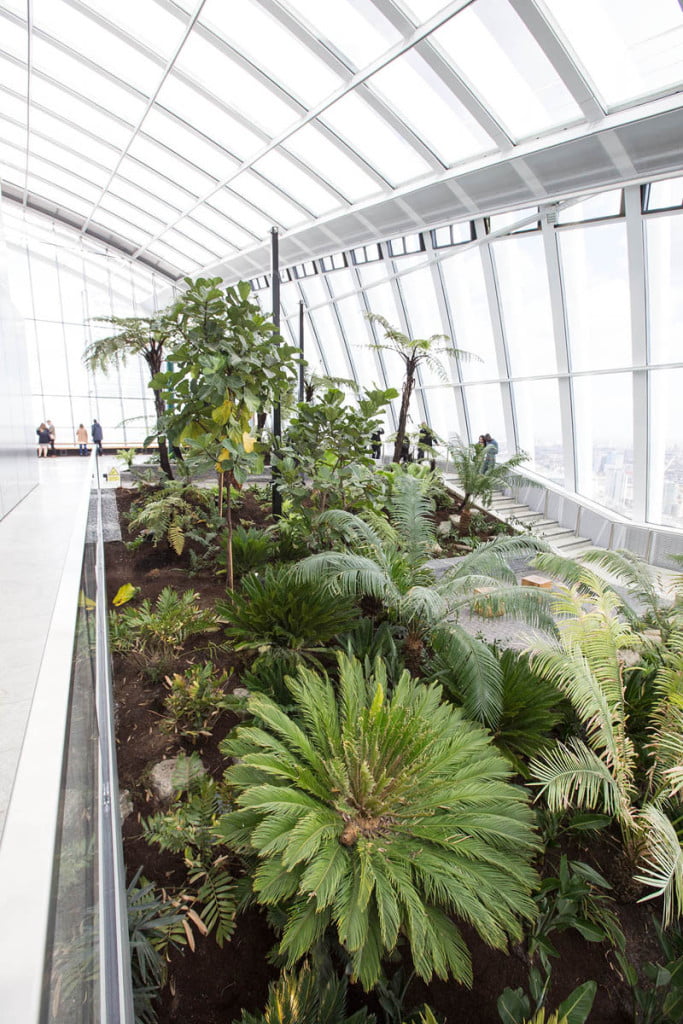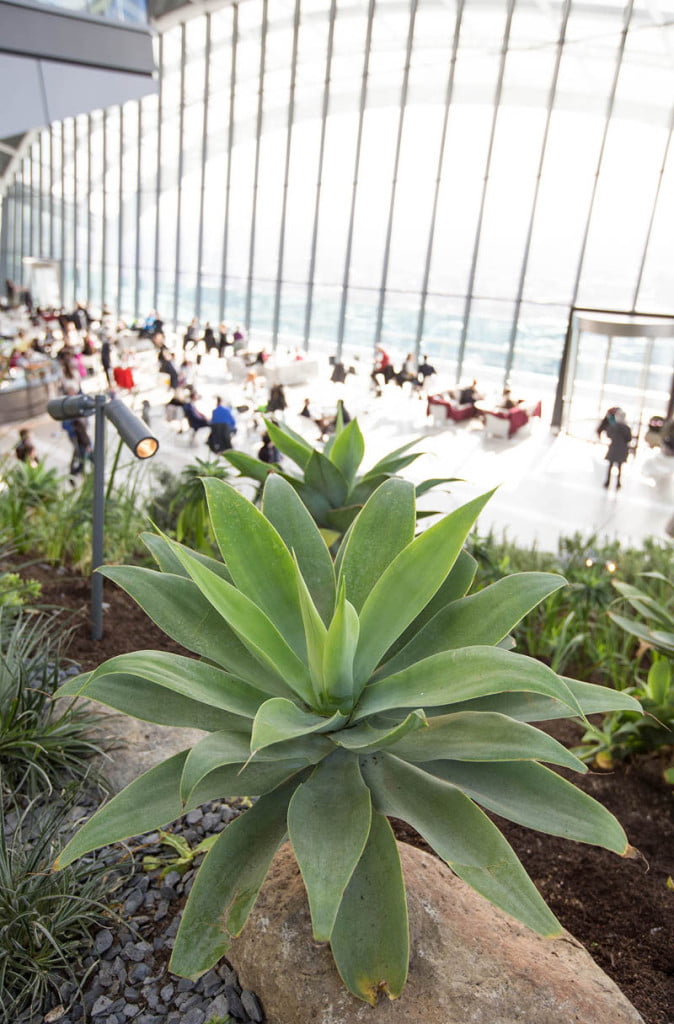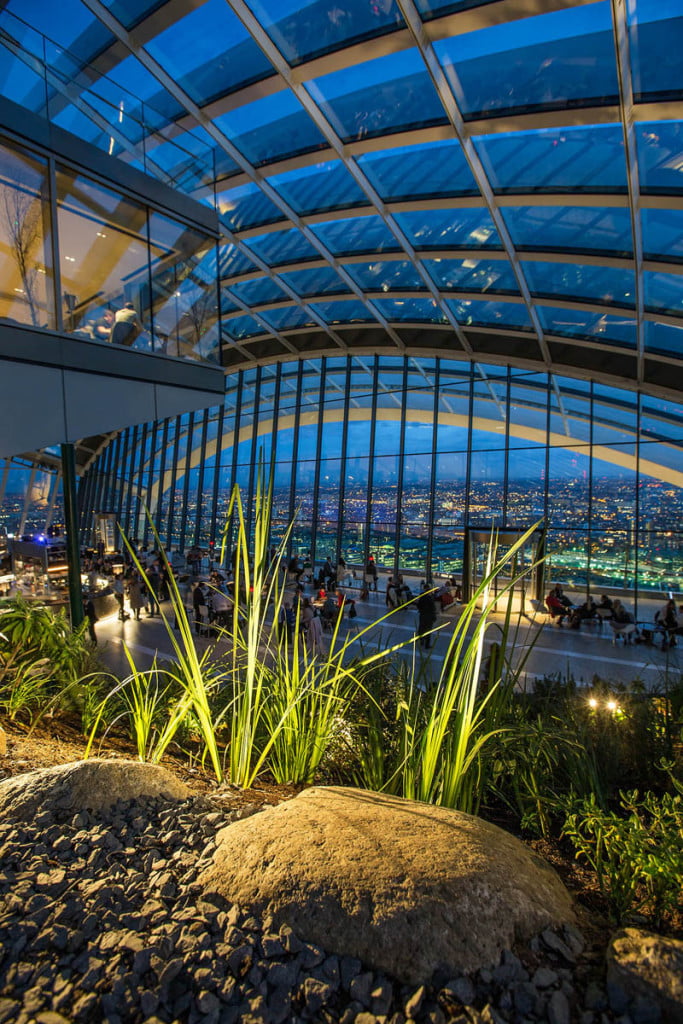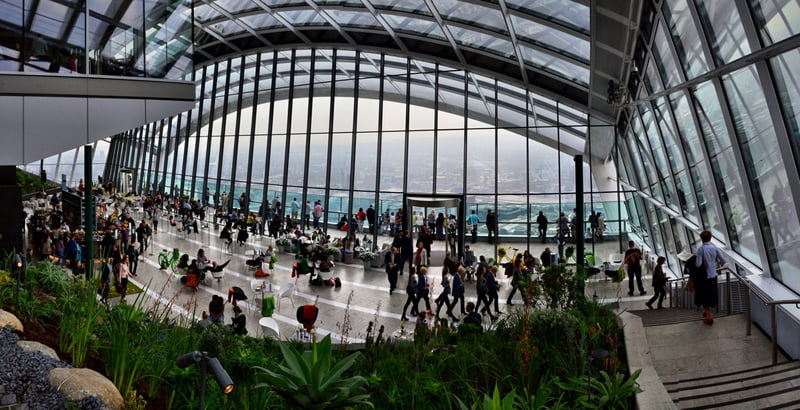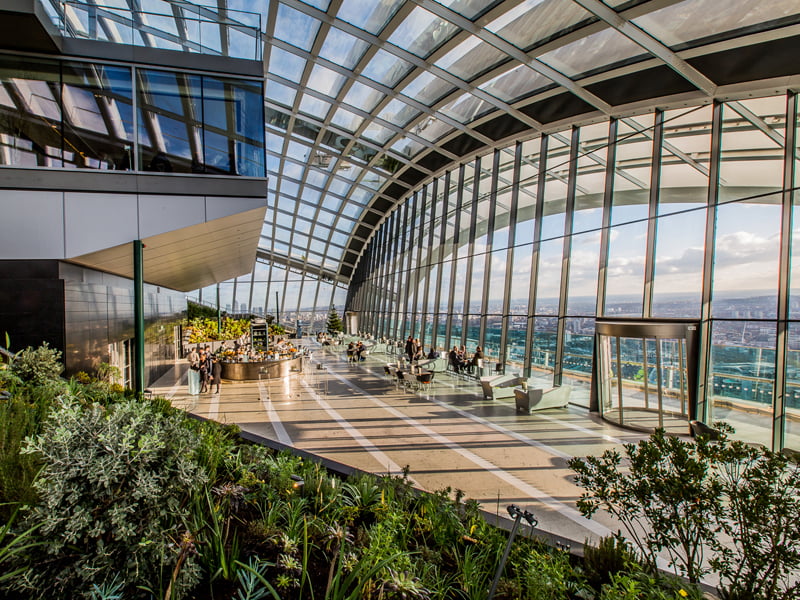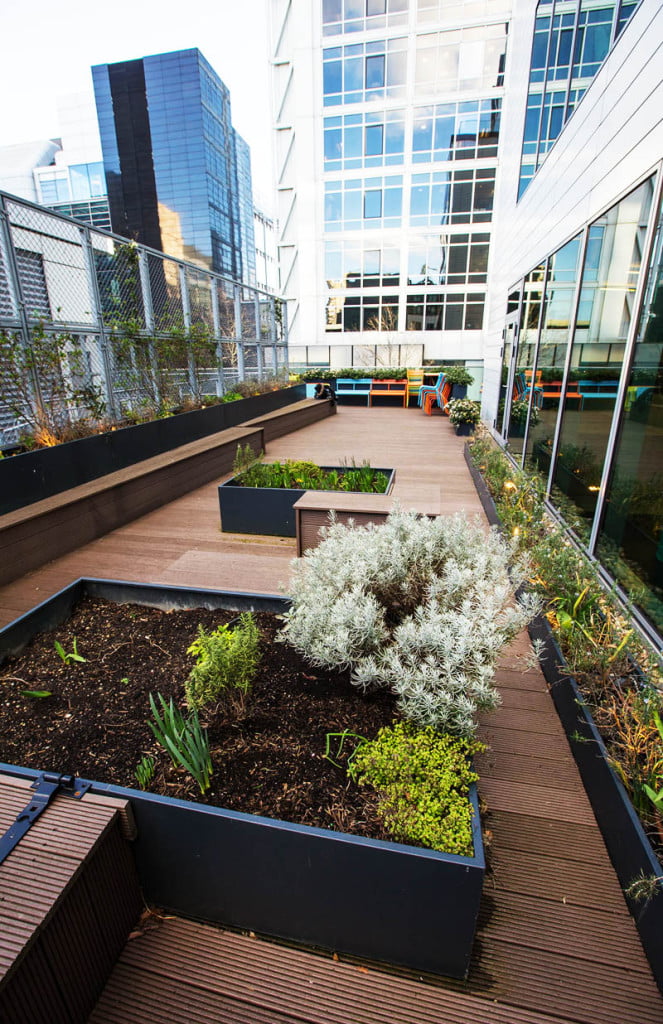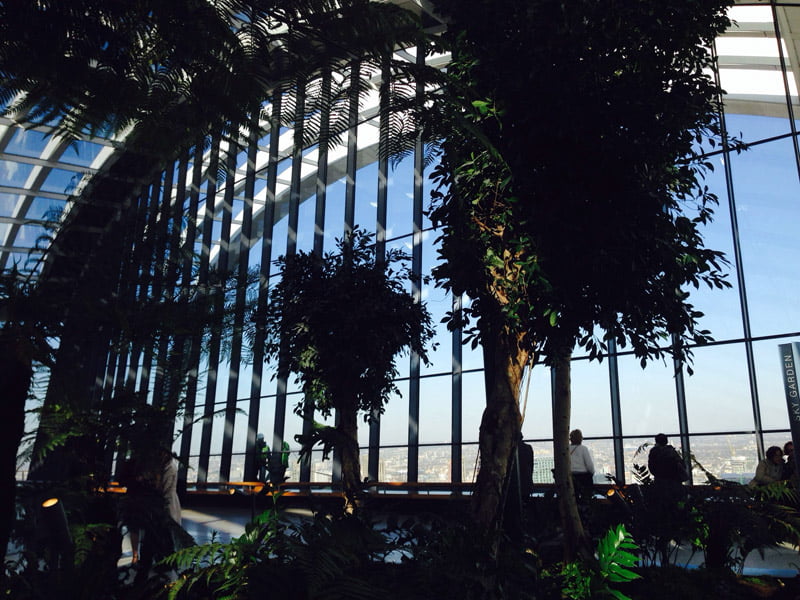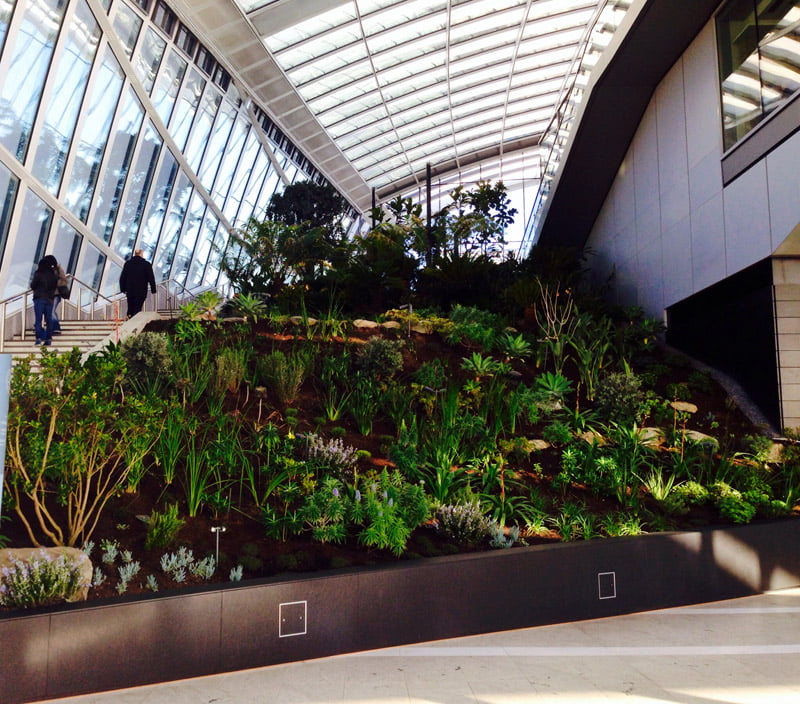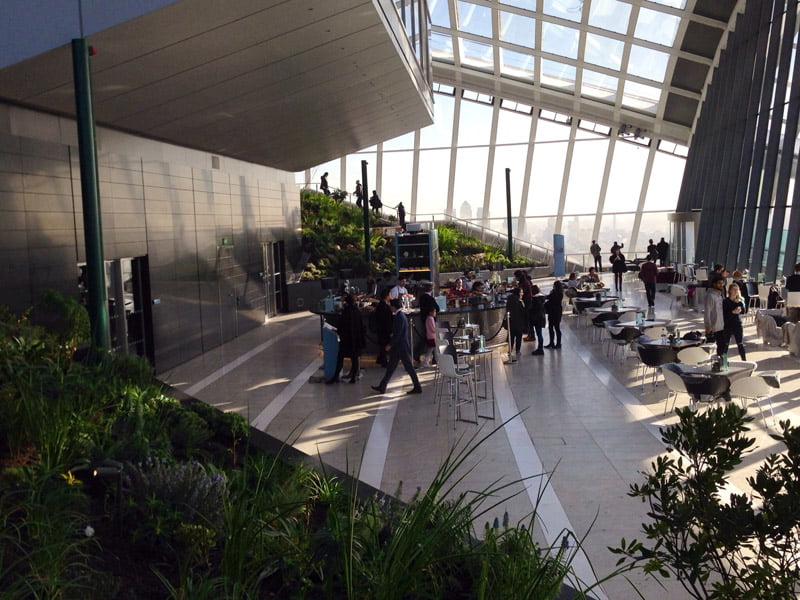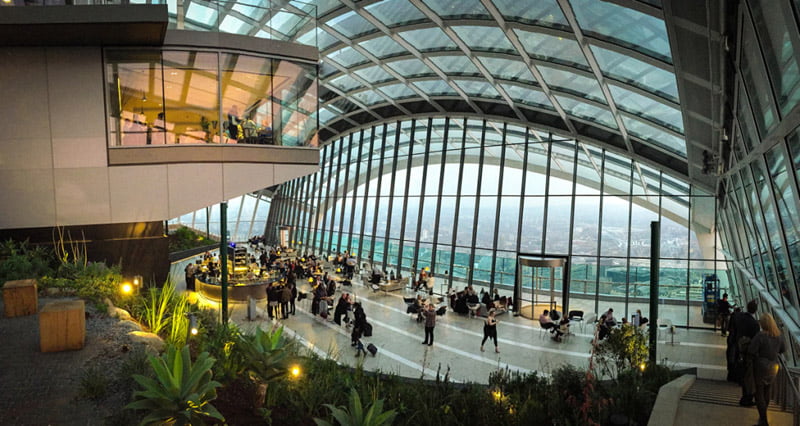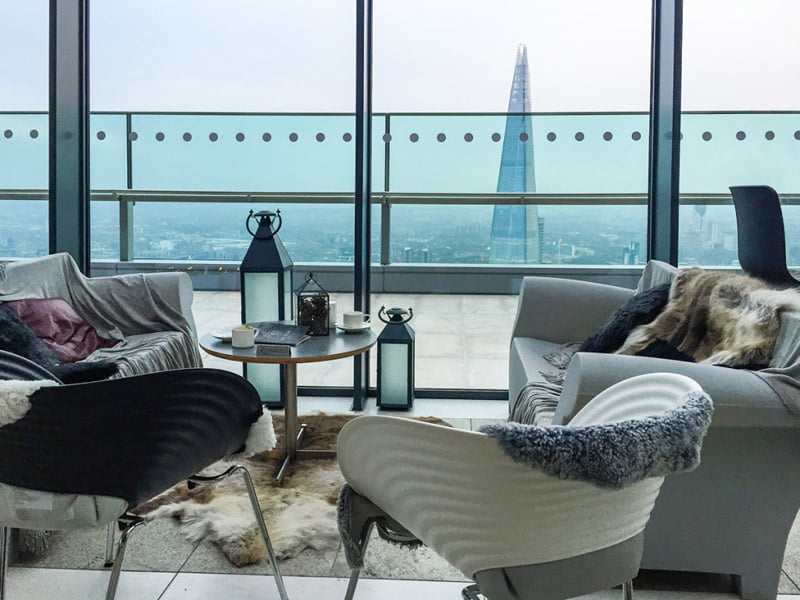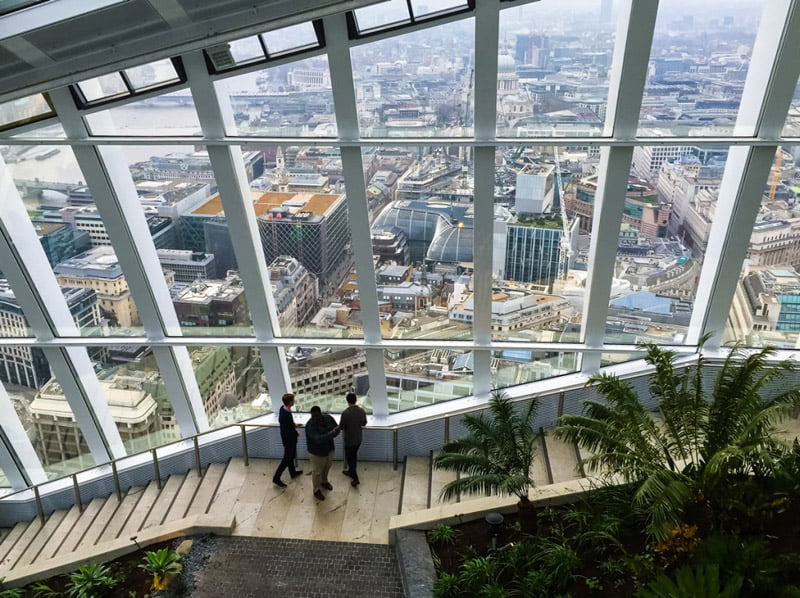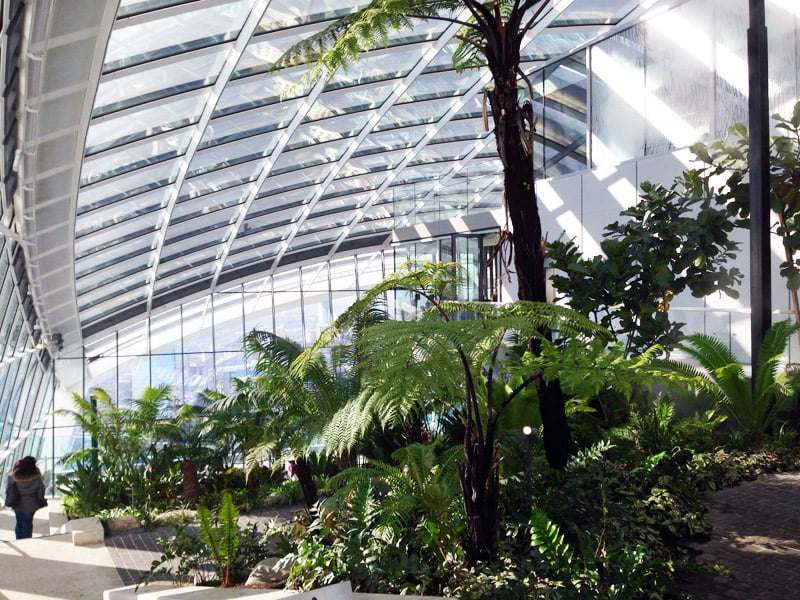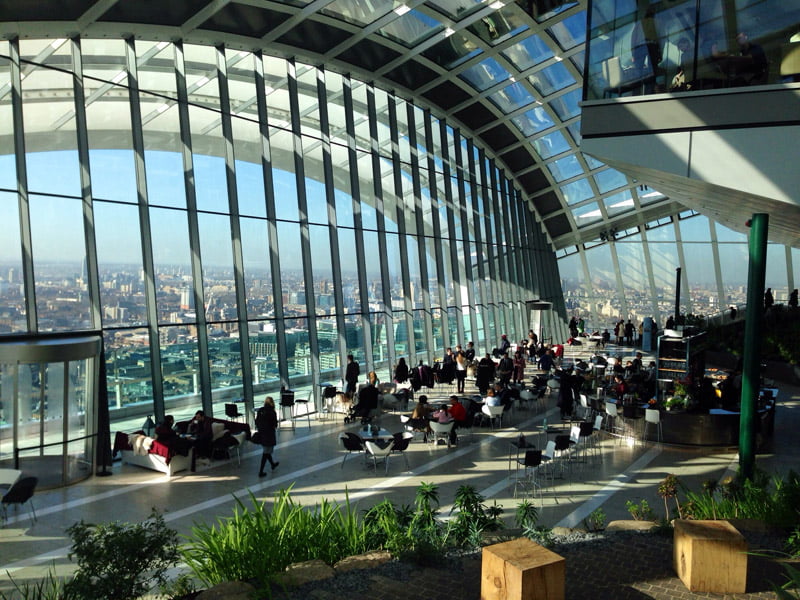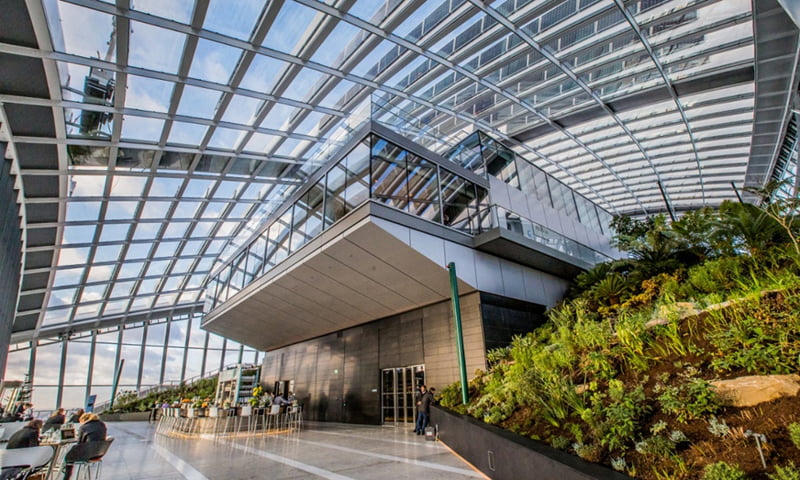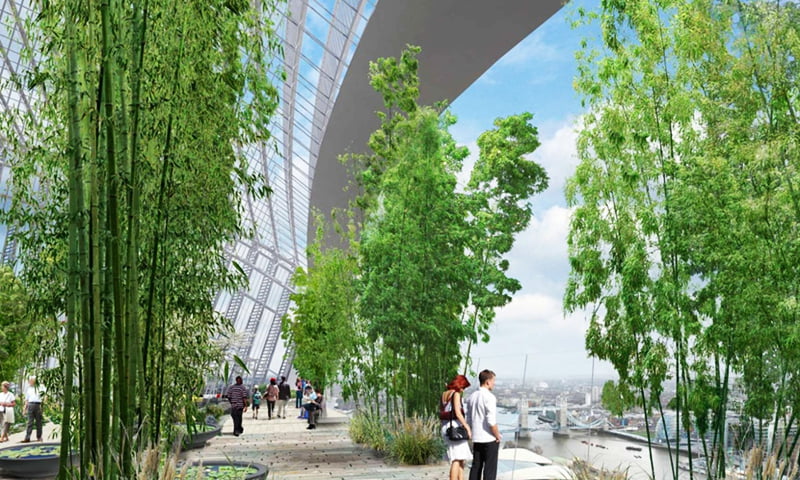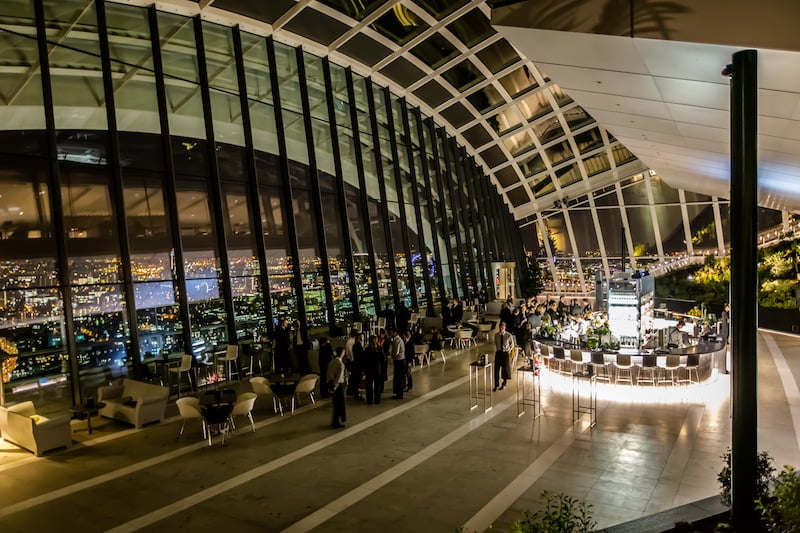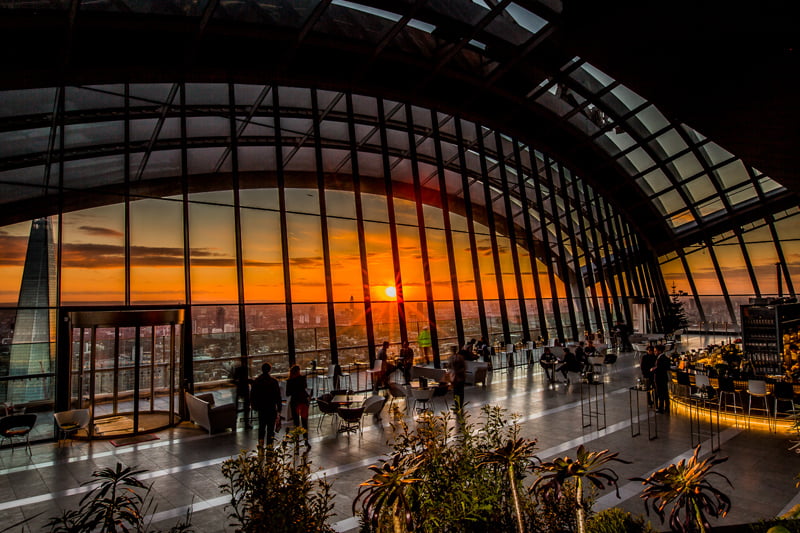 Visitors have the option to visit the Sky Garden without dining but booking must be made online at least three days in advance. Be sure to read the terms and conditions too – security restrictions include only liquids of less than 100ml and no bags larger than 8 x 17 x 19 inches