Underwater Restaurant In Ahmadabad. Did you know that Real Poseidon Restaurant in Ahmadabad is India's first Underwater restaurant. The Real Poseidon, the underwater restaurant is set to open its door for people on February 1. This Underwater Restaurant in Ahmadabad have a dining hall 20′ bellow ground level. And that will became a next destination of Ahmadabad's food lovers.
Real Poseidon India's First Underwater Restaurant In Ahmadabad
This is something unique and exited in the Ahmadabad. Just have a look,…!!!
I think you like this Underwater Restaurant of Ahmadabad.
The word Poseidon refers to the God of Sea goddess. Literally, Poseidon has been the name of a number of fiction ships. Real Poseidon is perhaps one of the first underwater restaurants of India.
And it is possibly coming to be one of the topmost underwater restaurants in Asia.
Underwater Restaurant Project: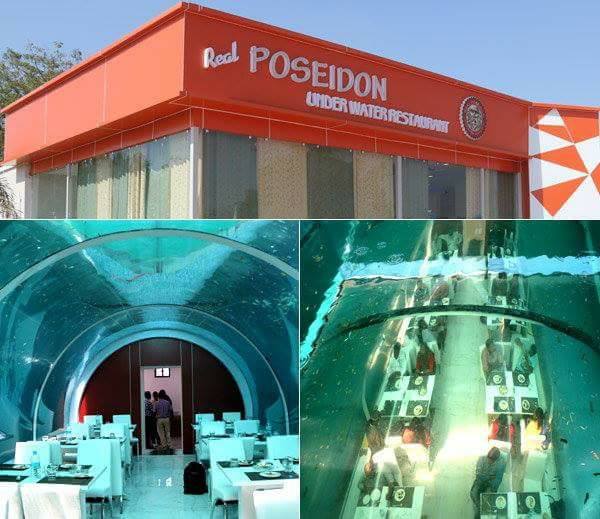 This restaurant is run by Ahmadabad-based businessman, Bharat Bhatt.
The 32-seater under water restaurant serves a range of cuisine. Which includes Thai, Mexican and Indian Food.
As of now, it will only cater to the vegetarian palate.
Underwater Restaurant Plan: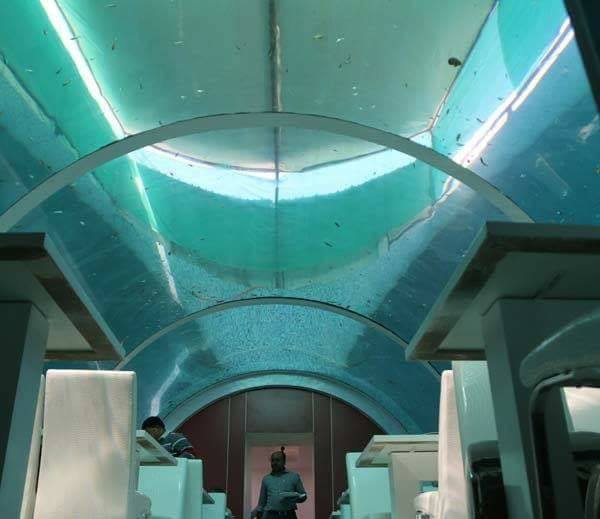 The unique restaurant will be 20-feet below the ground level and is covered with a huge aquarium which has 1,60,000 liters of water.
Unique Restaurant Designs Around the World.
Real Underwater Restaurant:
The aquarium is filled with around 4000 different species of fishes in it.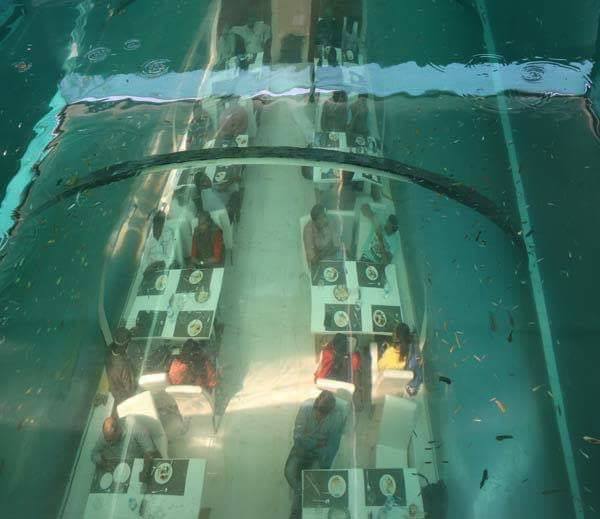 Uniqueness of the underwater restaurant in Ahmadabad is that every time, when you'll visit The Real Poseidon. You'll find something new for your zest. Family meals in The Real Poseidon are deliciously rewarding.
The Cutting-edge contemporary style and barefoot luxury make the Real Poseidon it the world's best place for underwater lovers.