Gurugram, formerly known as Gurgaon, is home to the best Multinational Corporations (MNCs), technology companies, and others. People are opening up startups, while some are shifting their workplaces to Gurgaon. Thus, Gurgaon has become a financial and central commercial hub over the years.
Gurgaon has many coworking spaces, including cafes, restaurants, and malls. The coworking spaces provide a flexible environment for entrepreneurs, employees, freelancers, etc. It can help people from different companies to connect and interact. This may help you collaborate with different businesses, meet potential clients and more.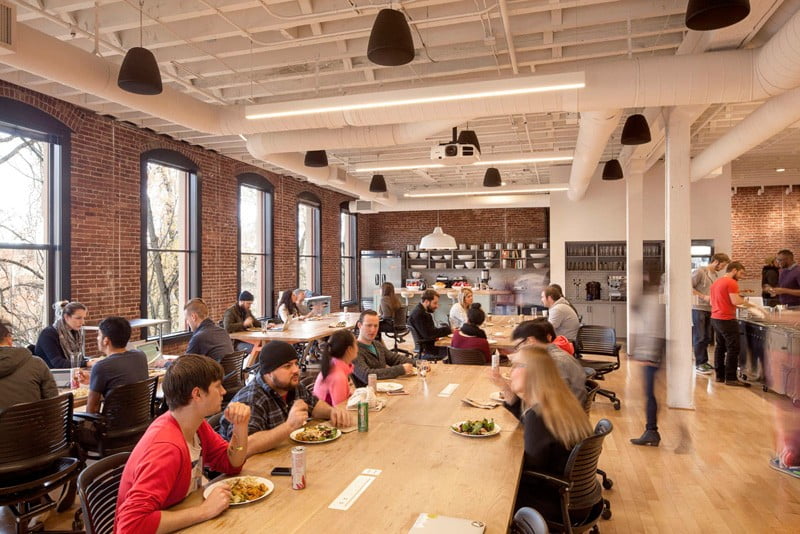 Before deciding on the best coworking space in Gurugram, you must look for the best services and features.
What to Look for While Choosing a Coworking Space?
You may need to consider many things before choosing the perfect coworking space for your team or yourself. Some of the essential features one can consider before choosing a coworking space are mentioned below:
Location
The foremost thing you may want to consider while choosing a coworking space is location. The space should be situated at a place with good connectivity with roads, and it can have accessibility to public transportation so that people can travel easily. There should be ample space for parking so that business people, employees, and others can park their vehicles safely and efficiently. The area should be safe so everyone, especially women, feels comfortable and tension-free.
If the location is up to the mark and the environment is clean, it may have a good impression on the customers and potential clients. Thus, the location of your business or startup may have a higher impact on the company. You can choose the location of a coworking space carefully.
Interior of Coworking Space
Everyone wishes to work in a well-furnished area. A working space with good lighting and comfortable sitting can be considered.
The area of space you may need depends upon your needs and your convenience. If you are a freelancer, you do not need much space. However, if you have an entire team, you may look for the space accordingly. You can look for a spacious workplace if you plan to expand your workforce.
In a coworking space, there can be conference and seminar rooms, an activity or gaming zone, and others. You may look for a well-structured coworking space in Gurugram and feel comfortable in the work environment.
WiFi Connectivity
In the digital world, wifi connectivity in any workspace is essential. You may have to conduct online meetings, post content on social media, respond to or send emails, and whatnot.
Due to a poor internet connection, an online meeting with your client may disrupt, leading to miscommunication. To ensure a smoother flow, you can look for the proper wifi connectivity with a high speed.
Game Zones
People may get tired while working and need a short break to refresh their minds and return to work with more energy.
Game zones in a coworking space can help you to have fun, interact with other entrepreneurs, freelancers, and others, and much more. It may help you build connections that can help your business or you in the long run.
Many coworking spaces in Gurugram have game zones. You can look for this feature to enjoy during your break.
Yoga & Meditation
One may wish to take a deep breath and release all the stress & anxiety due to work pressure. At the best coworking space in Gurugram, you may do meditation and ease your mind & body. After long hours of sitting and working, you may wish to stretch your body. Thus, you can look for a specifically designed area for gym and yoga. You may conduct yoga sessions in a coworking place and invite entrepreneurs, freelancers, and others. This may increase your connectivity with others, helping bring in new clients and collaborations.
Sum Up!
There are many coworking spaces for you in Gurugram. However, you must choose one wisely. You may need to visit the spaces offline and not get one online just by checking the pictures & videos online. You may need to do intense research and look for the features at your convenience. Features like location are crucial in making your startup or organization more successful. Clients and potential clients may visit your office. So, giving the first great impression and attracting more customers is essential.
You can contact myHQ to get the best coworking space in Gurugram. They may help you find one with all the services, features, and facilities you seek in your workspace. Whether you are looking for fixed or permanent desks in Gurgaon or a virtual office, myHQ can help you. You can visit their official website and contact them freely.