A house is a space in which every individual thrives and works for. It is a place where every individual can look live with past, present, and future. Today, with a growing population 
Small House Design Ideas
Small house living can be enjoyable, comfortable, cost-effective, and convenient. There are some layouts that preserve comfort and style while maximizing available area and functionality. Not everyone can afford a large home as the population grows and living expenses rise. They offer practical living areas and a sleek, contemporary appearance.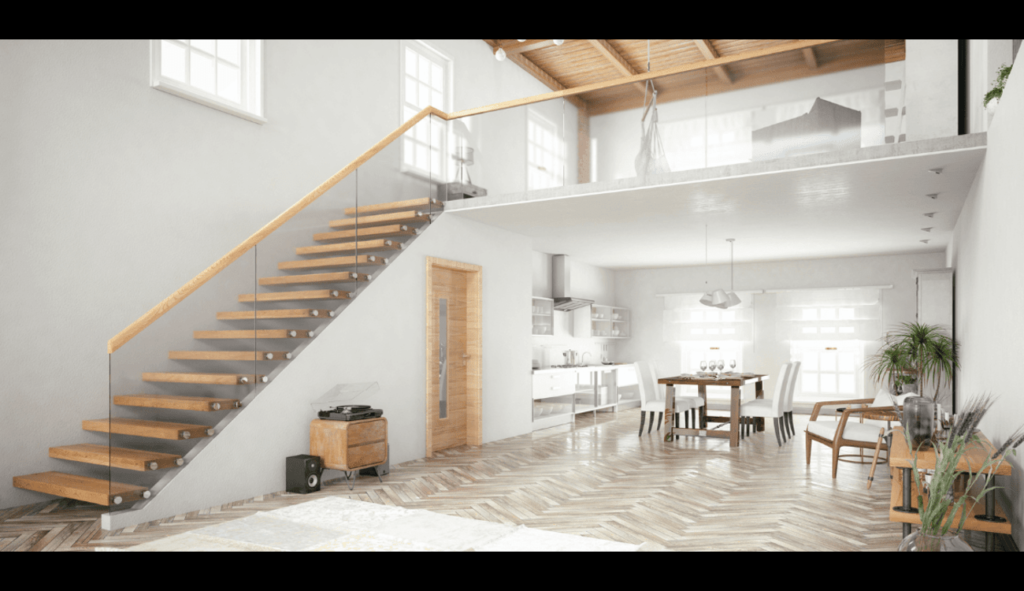 Small house designs with lofts are growing in popularity as more and more individuals look for ways to reduce their living costs and make the most of their space. Loft-style residences have an open floor design and most internal walls are removed to maximize space. These are usually single-story dwellings with lofty ceilings and floor-to-ceiling windows. Usually reached by a ladder or stairwell, the lofted space has windows or skylights to provide natural light. These homes maximize every square inch and offer innovative solutions for contemporary living.
Minimalist Design Approach 
This style works for both warm and traditional cottages and sleek and modern apartments. The best part is that these areas demonstrate how to maximize your square footage by using less.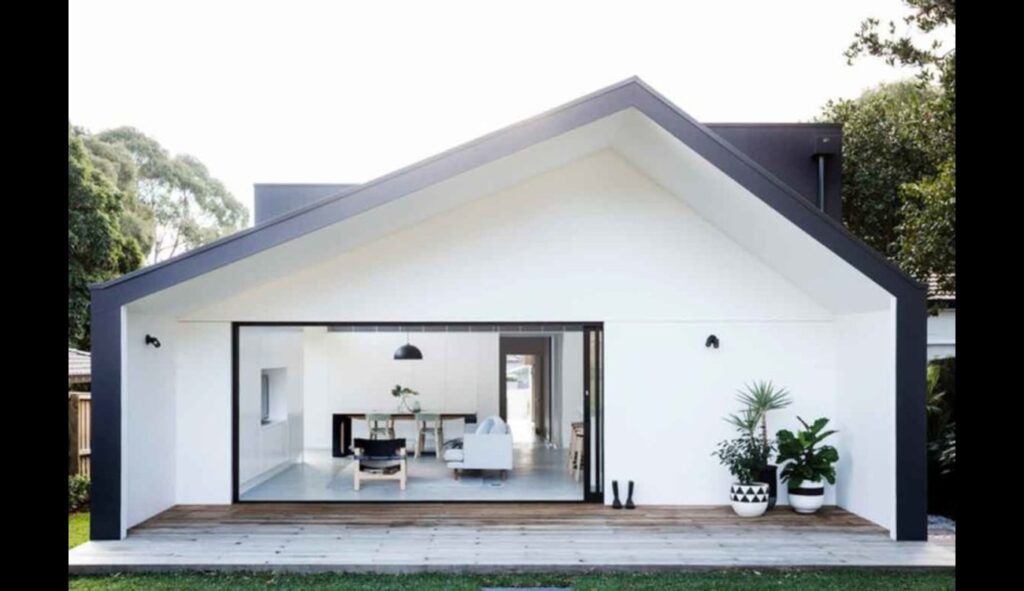 The small are bases suited for a minimalist design approach. The above project's visual curiosity is created with crispy and slid form and the idea that the house is tiny because it need not be enormous is emphasized by the imaginative shape and clear, clean lines of the roof going upward from the dining area.
House with multiple Sectional Approach
It makes more sense to build the house in sections throughout the story rather than telling several stories at once. For example, in the picture below which is a single house. the one-story main house, along with which the owner constructed a garage/storage space and enclosed a covered corridor between the two. This way, you can purchase extra carpets without having to install a new floor, saving money.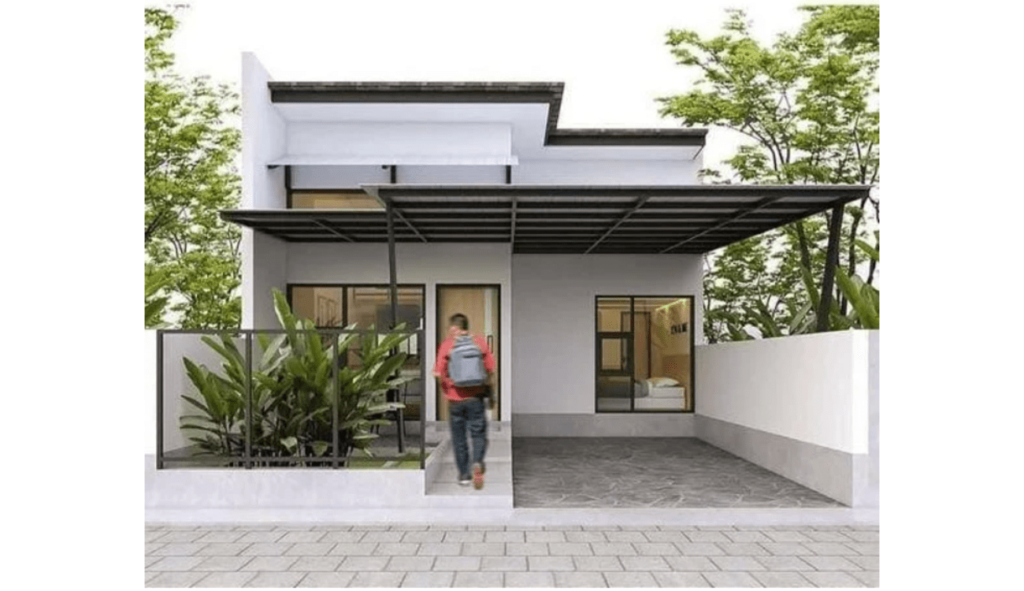 Scandinavian Approach 
When it comes to compact house ideas, the Scandinavian style is difficult to top. Some of the most fashionable and useful homes have been created over the years by adapting and perfecting this simple and clean look. Even though the main style is somewhat simple, there are many opportunities to add your unique touch. While color splashes might add a little flare, natural elements like wood and stone can create a warm and inviting atmosphere.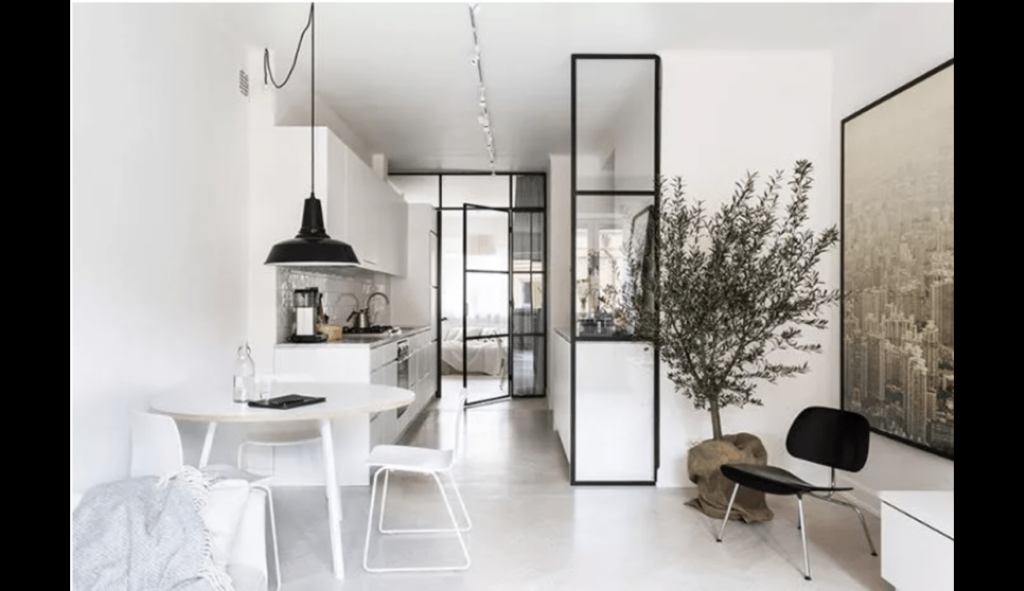 Tiny Homes 
With more people choosing to simplify their lives and downsize, tiny homes are growing in popularity. These compact home plans make the most of available space and functionality while offering all the conveniences necessary for a pleasant lifestyle. Tiny homes are significantly smaller than ordinary residences, usually measuring between 100 and 400 square feet.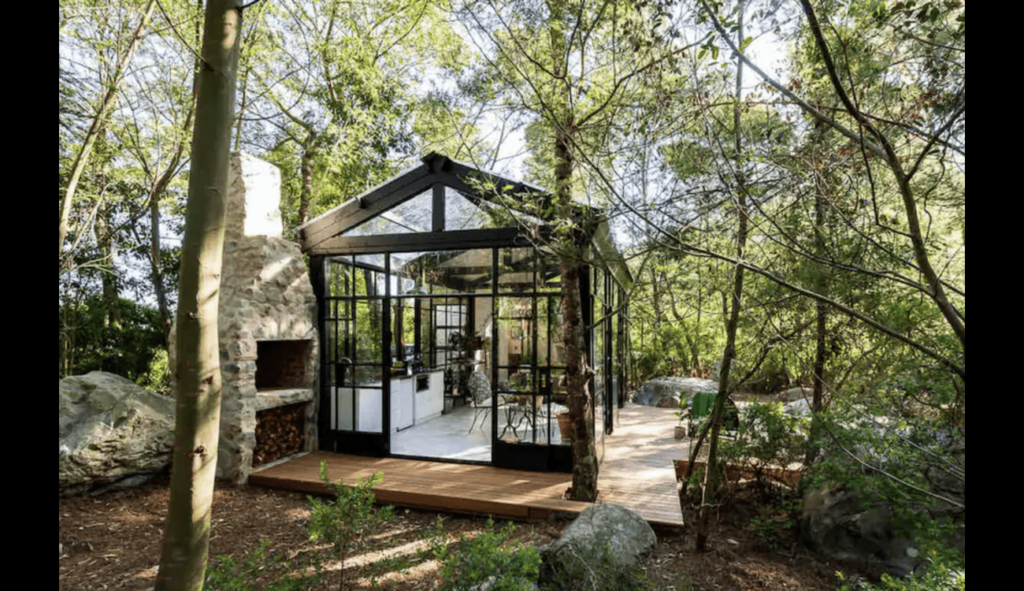 This can be done to reduce your expenses for maintenance, heating, and cooling. Tiny homes can also be located almost anywhere, from the countryside to metropolitan districts, due to their modest size. Tiny homes are made with several design considerations that lead to imaginative, multifunctional spaces and furniture. Tiny houses are versatile and irresistible. Tiny houses are one of the best examples of multi-functional spaces.
Open deck House
The majority of people lack the space necessary for an extensive outdoor garden. Under these conditions, by designing a floor plan that has an open deck that doubles as a little garden area. Consider the layout for the given picture.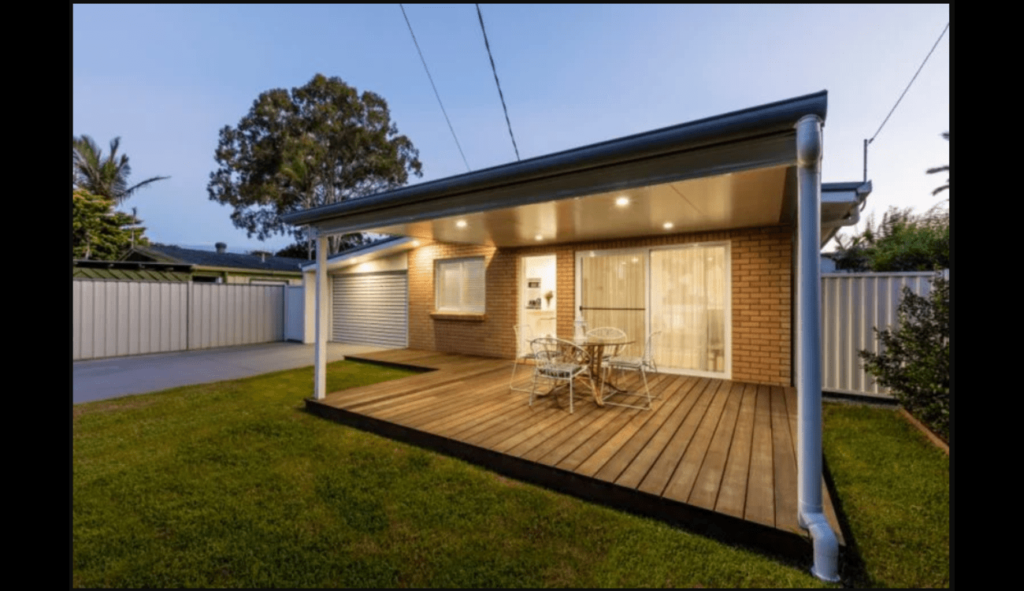 The backyard of the home has a large, open terrace that provides additional privacy. All year long, natural light and fresh air are made possible by the open plan. You can host casual get-togethers and parties in your affordable house with an open terrace.
Floating Homes
A distinctive choice for modest residences, floating homes are built on top of floating platforms or barges. They offer the sensation of floating on the water without requiring a conventional boat. Usually attached to a dock, floating dwellings are not permanently anchored to the ground.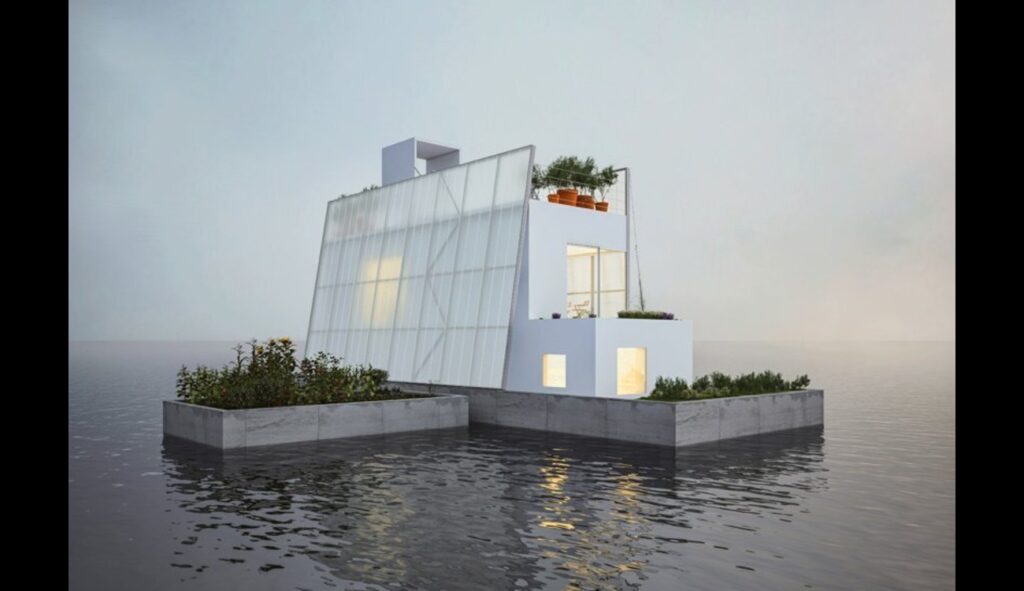 Their small designs maximize available space. Large windows and sliding doors let in natural light and give rooms an open, spacious feeling. With floating homes, people may afford to live on the water while leaving as little of an environmental impact as possible. Many people looking for a little house on the water are drawn to them because of their stunning views and peaceful way of life.
Container Houses
Steel shipping containers are repurposed into affordable modular homes by the company Container Homes. Container stacking allows for the creation of multi-level layouts in a compact space. Industrial containers are transformed into comfortable living areas with open floor plans by the interior treatments. Large windows and doors let in more natural light. It is simple to transfer and construct containers on location. Their sturdy steel design requires little upkeep. Container homes provide customizable, environmentally sustainable housing with a contemporary, industrial-chic style.
Ranch Houses 
The ranch is among the most well-liked compact house designs. Because ranch houses are usually one story, they are ideal for those looking to downsize or avoid stairs. Since most of these homes are open-concept, you can have a sizable living space that connects to your dining room and kitchen. This simplifies hosting family get-togethers and entertaining visitors.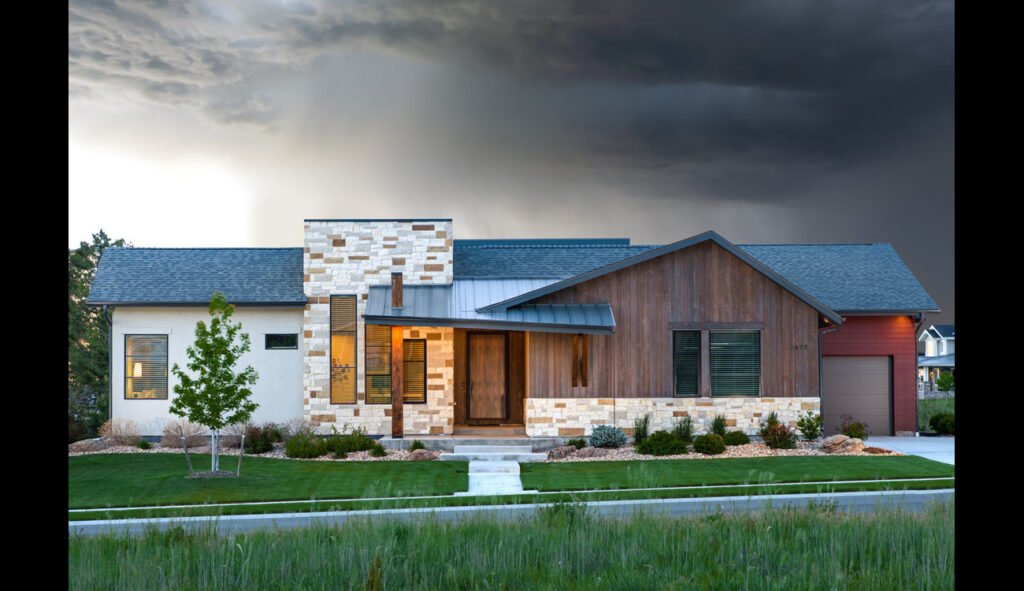 Open Patio Houses 
There might not be sufficient room for outside planting. However, don't forget to include open patios in your budget-friendly home design. There are various uses for an open patio. Arrange furnishings so that you may enjoy the nights outside. In addition, the area can be used to store dry goods, vertical shoe racks, and bicycles in bad weather.