Zaha Hadid Architects completed the Issam Fares Institute of Beirut. This is one of the finest example of deconstruction architecture of ar. zaha hadid style. The Issam Fares Institute for Public Policy and International Affairs (IFI). Building by Zaha Hadid Architects (ZHA) at the American University of Beirut (AUB).
Continues the on-going implementation of the 2002 AUB Campus Master Plan by Sasaki Associates. (in colaboration with Machado and Silvetti, MGT of America, And Dar Al-Handasa, Shair and Partners) to advance the university's academic mission in the 21st Century. with facilities of the highest international standards.
Zaha Hadid Architects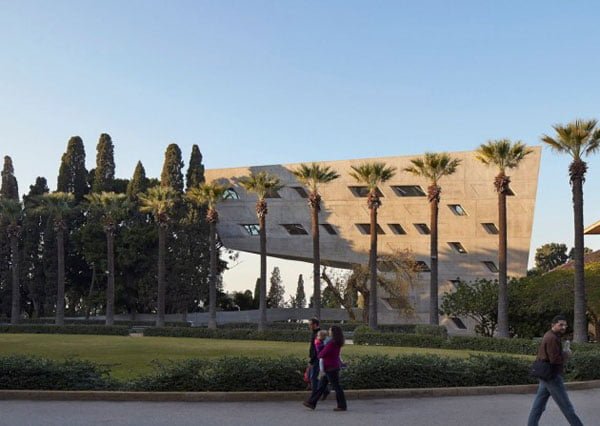 The 3,000 sq. m. Issam Fares Institute building is defined by the many routes. And connections within AUB. interweaving the pathways. And views within the campus to create a forum for the exchange of ideas. A centre of interaction and dialogue, at the heart of the university.
The IFI design introduces new links between the Central Oval. with the forested area of the Middle Campus and sea beyond.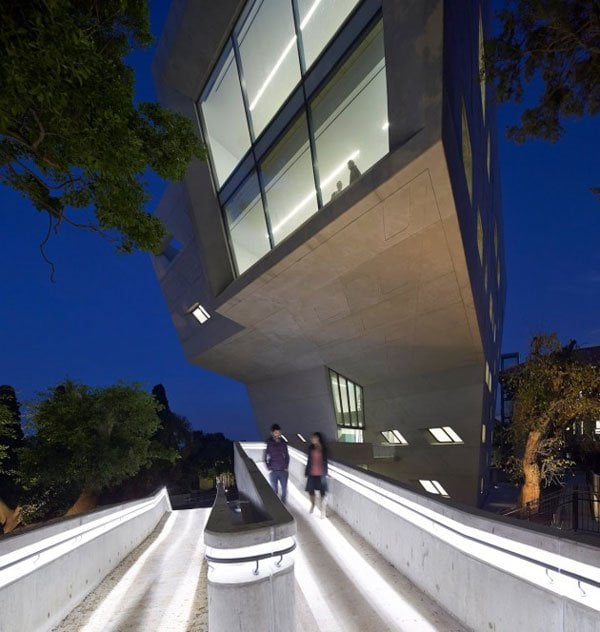 Existing Ficus and Cypress trees on the IFI site, (aged between 120 and 180 years old) are integral to the design.
The building emerges from the geometries of intersecting routes. As a series of interlocking platforms and spaces for research, engagement and discourse.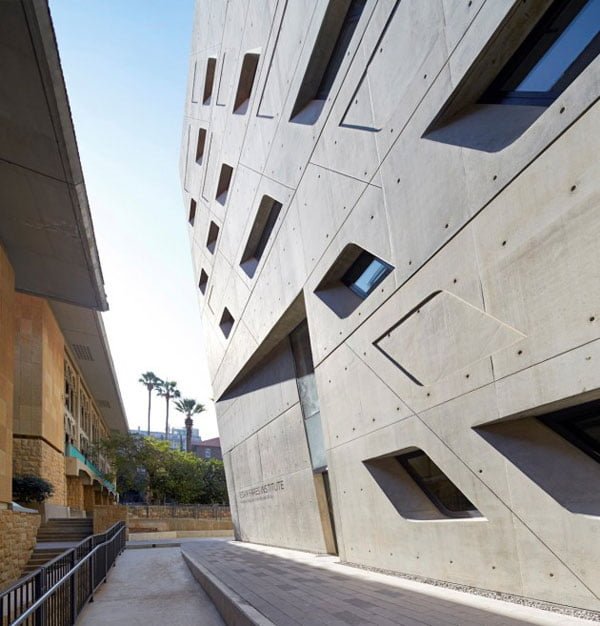 The institute invites the community inside via the many connections. And paths that converge at its double-height entrance courtyard.
This new civic space for the university is a covered outdoor terrace. And extension of the shaded area beneath the existing trees. a place for chance meetings and informal discussion, located at the nexus of pathways that traverse the site.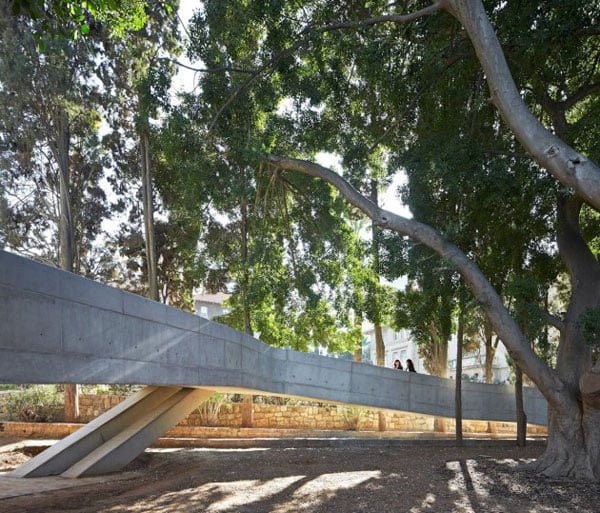 A ramp leads between the trees to connect the research lounges on the second floor directly with the campus. While the first floor seminar room and offices are accessed at grade from the east and public courtyard to the west.
Know More About Modern Architecture:
…..Continue to Next Page for More Detail.
no comments