Getting rid of major appliances and furniture pieces when you're moving can be a tricky process. A Denver junk removal service or junk pickup company local to your area can help you if you're planning a renovation project, cleaning out your home, or moving across the country. You'll easily be able to get rid of everything you don't need, giving you peace of mind and reducing your stress levels for what can otherwise be a difficult process.
Most junk removal companies also provide services for commercial buildings, such as offices or retail spaces. Chances are, your home and commercial spaces accumulate a sizable quantity of items you just don't need anymore. In this article, we'll go over some of the benefits that these companies offer homeowners in particular, including the items junk removal services typically take and their pricing structure.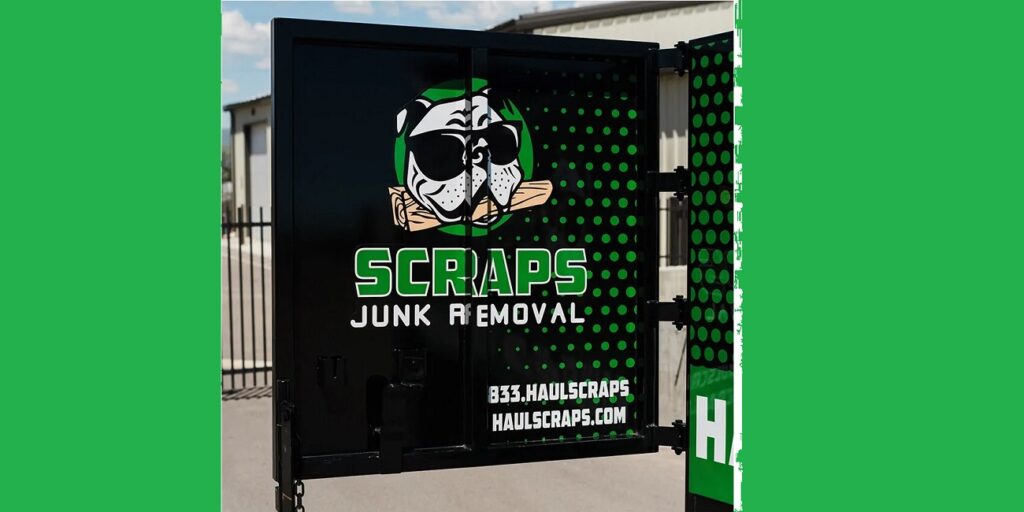 What Do Junk Removal Services Take?
A junk removal service helps you eliminate all the unwanted things in your home that won't fit in the trash because of their size or shape. Many of these same companies also offer dumpsters for rental, in case you're trying to get rid of a larger amount of junk. Here are a few of the most common items that a junk removal company can help you get rid of to declutter and restore residential or commercial space.
Furniture
Furniture items are without a doubt the most common items that junk removal companies take. These items usually take up more than their fair share of space, particularly if you aren't using the item any more or if it's broken. Chairs, dining tables, and couches are all eligible for pickup, regardless of whether it's outdoor or indoor furniture.
Refrigerators and Kitchen Appliances
The weight and large shape of refrigerators and freezers make them particularly difficult to dispose of without professional assistance. In addition, if you're moving the fridge along the floor by yourself, you're likely to scratch the floor or cause damage to the tiles and carpet. Other major kitchen appliances, such as a dishwasher or even an entire range, are also eligible items, though they can often cost considerably more than regular furniture.
TVs & Appliances
Electronics, regardless of their size and shape, can be a challenge to dispose of properly. Electronics with their own battery, such as cell phones and tablets, have lithium-ion technology that has to be correctly recycled. This same type of battery is also common to computer backups and surge protectors.
Devices with larger monitors, such as old computers and televisions, also require proper disposal techniques. A professional junk removal service can assist you with this entire process, though it can sometimes cost more than disposing of other items because the company may need to drop off the items at an electronics recycling facility.
Rugs and Carpeting
Removing carpeting from a particular room requires careful attention so that you aren't permanently damaging the wood flooring beneath. Many junk removal companies can help you get rid of this flooring without you having to lift a finger. Area rugs are also often cumbersome and oddly shaped, which means you might also need to call a junk removal service.
Mattresses
Mattresses and box springs, particularly for king and queen-sized beds, are sometimes even tricky to carry out of the bedroom door. A junk removal service makes disposing of this item easy and straightforward.
In many cases, your mattress or box springs are disposed of in addition to a few other objects, as there are other ways to get rid of this item. In some cases, you may even be able to donate or recycle your unwanted mattress or box springs.
Grills
Junk removal services help homeowners get rid of items from both their property's interior and exterior spaces. Outdoor kitchen materials, such as your grill or an outdoor range, are eligible for pickup, which means it will be easier than ever to keep your back or front yard clean and clutter-free.
Yard Waste
For larger outdoor projects, you may want to consider calling your local junk removal service. However, many areas make it easy to get rid of smaller yard waste, particularly when there is a composting or green-bin program. In some cases, you may also want to rent a dumpster for your project rather than bringing a professional disposal company directly.
Hot Tubs
Hot tubs are without a doubt one of the largest items you'll find around your house. If you're moving to another part of the country, or maybe even out of the country, you'll likely need to have a plan for getting rid of this item. In this case, a junk removal service company is the way to go.
Pricing for Junk Removal Services
Most of the time, you'll pay for junk removal services by truckload. An entire truckload can easily cost upwards of six hundred dollars, including the time it takes for the company to drive to your location. However, you'll be unlikely to require this much truck space most of the time and can sometimes find service providers that will take your items for well under a hundred dollars.
Due to the challenging process involved with getting rid of them, Electronics can sometimes incur an additional fee. If you aren't sure how much it will cost to get rid of junk from your home, many companies offer a quote based on a phone call or picture.
Make sure you're working with a company that values transparency and can tell you how much it's going to cost upfront.
Conclusion- How Junk Removal Works
Call a professional junk removal service provider to get rid of appliances, electronics, furniture, or any other large scrap items. For many residential and commercial spaces, this disposal process is necessary for restoring the space, launching renovation projects, or marketing the property. You might be surprised at how simple this process can be; in many cases, you won't even need to lift a finger.