Samsung is come up with the new Galaxy smartphone series, and this new galaxy phone known as a Samsung Galaxy J7 Prime. And I am putting some facts and figures about J7 Prime phone. Samsung Galaxy J7 Prime Price, Specs, Features and Photos. The J7 prime device listing shows us the design as well as the full specs of the smartphone.
Samsung Galaxy J7 Prime Features Details.
Bellow are the first look of the j7 prime phone of galaxy series by Samsung.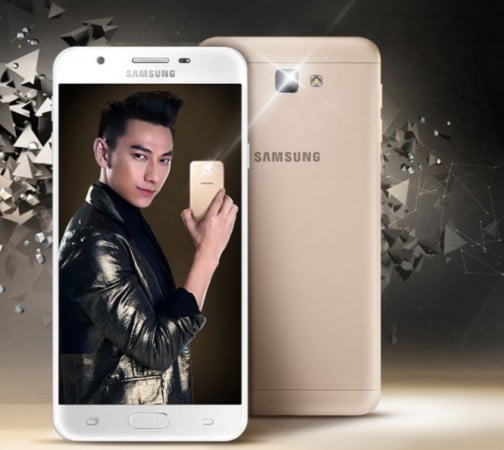 It's been less than a week since Samsung launched the new Galaxy J7 Prime in Vietnam.
Now, the company is gearing up to release the popular mid-range series in India soon.
Samsung Galaxy J7 Prime Specification.
Galaxy J7 Prime come with 5.5-inch full super AMOLED display.
It is power by a 1.6 GHz octa-core processor.
The device is pair with 3GB RAM and 32GB internal storage.
An expandable storage slot is there for a micro SD card of up-to 256 GB capacity.
The smartphone runs on Android 6.0 Marshmallow operating system.
Samsung Galaxy J7 Prime Features.
The j7 Prime mobile is offers a fingerprint scanner, which is integrate on the home button.
The Galaxy J7 Prime has a 3300 mAh battery and comes with S Bike mode.
To activate S Bike mode, all you have to do is attach an NFC tag, which comes bundled with the phone.
with your bike (like on the petrol tank). Just before getting on your bike, the user just needs to tap the phone with the NFC tag that will turn on the S Bike mode.
Once activated, callers will hear a message that the person is riding and they can leave messages.
The smartphone comes in Gold and Black color.
Samsung Galaxy J7 Prime Price in India.
The price of galaxy j7 Prime is approximately around Rs. 18,790 in India. This is available on eCommerce website named onlymobile.com.