INDIA'S LARGEST CONFERENCE ON FAÇADE DESIGN, ENGINEERING & EXECUTION. This is a recent review and summary on ZAK World of Facades | An Interactive Seminar at Mumbai.
I would like to share the latest information and development in and around the world of Facades. We are see which kind of issues and goal was discuss in world of facades | an interactive seminar at Mumbai in brief.
You may also like read on These Facade Designs,
ZAK World of Facades
Key topic for world of facades discussed and presented are :
1. Facade Design Criteria For Tall Buildings
Now a days we have lots of opportunity to convert our thought and imagination in reality with different kind of material and execution techniques. But how to optimism all available resources with many contextual aspects.
With incorporating new material and technology with upcoming and futuristic skyscrapers erection, we did not to forget our traditional values, climatic behavior etc. And what kind of after effects generated by implementing in world of facades.
2. Fire Safety In Facades
This is the point of discussion because many loop holes are in actual practice of standard codes and by laws of authority.
So how to tackle and implementing all those stipulated and basic requirements when the vertical development is new subject for Indian architectural and construction industries.
3. Types Of Facade Testing
In India, many kind of different region with different environments. so here we need to analysis of all aspect of facades and facades designing.
There are the many type of methods which is adopted by world of facades industries and implemented to judge the behavior and effects of facade skin.
4. Integrating Facade & Windows For Residential Projects
Now a days mainly in metropolitan areas and urbanized developed cites have a residential segments have also vertical developments trends.
Architects and Designers expands their boundary with latest facade techniques. Here World of Facades have a many kind of creative and beneficiary solutions for executing ideas.
5. Alternate Cladding Materials For Facades
Generally we all know the world of  facades cladding material like, Glass panel, Aluco-bond sheet, Aluminum composite panels, etc,.
But other than that now a days we have zink cladding panel, silicon film coat glass, different kind of texture also available.
Here i would like to say you just visit bellow mention sponsor's website and get detail information about all innovative materials.
6. Facade Failures And Combating Them
After all we all in favor of always to think ahead and implementing and exploring something new, But at that point we have some restrictions also.
In world of facades there is many factors which is affecting building skin and external facades. like weather conditions, temperature, material behavior, effectiveness of installations, etc.
7. Integrated Building Maintenance Units (BMU's)
A building maintenance unit (BMU) is an automatic, remote-controlled, or mechanical device, usually suspended from the roof, which moves systematically over some surface of a structure while carrying human window washers or mechanical robots to maintain or clean the covered surfaces.
BMUs are almost always positioned over the exterior of a structure, but can also be used on interior surfaces such as large ceilings (e.g. in stadiums or train stations) or atrium walls.
8. Facade Design Techniques And Many More…
A substantial portion of energy consumption by buildings is through its dissipation via building facade. All over the world, relatively 50% of the energy resources are utilized to create a "comfort zone" inside buildings; a splendid goal that, if realized, can play a significant role in reducing energy waste.
This is the underlying idea which prompted the present study to search for systematic solutions for energy waste by buildings.
In Iran, designer architects have restricted the design of building facade solely to the placement of openings and selection of material type regardless of the fact that building facade plays a major role as a mediator for energy exchange between interior and exterior spaces of a building.
The present study aims at obtaining practical solutions for designing facade in high-rise buildings in Tehran through emphasizing on energy saving, which is one of the three main categories associated with designing in sustainable architecture.
To do so, related literature and studies in different climates and similar buildings in this regard are reviewed initially and technical and theoretical strategies and propositions are, then, dealt with.
In order to improve and adapt the proposed strategies to the available technologies and climatic conditions, these two variables are studied more exclusively.
The method adopted as the major method of investigation is case study in addition to a combination of techniques for world of facades which is discussed later.
To analyze the obtained data, multiple document sources are used which account for qualitative research method. Therefore, existing potentials are evaluated to be adapted to the new strategies.
These potentials as asserted in upstream documents and laws, specify the possibility of adjustment to the technical and theoretical strategies and predict the outcomes.
By analyzing the case study and creating adaptability between the obtained results, it became clear that installing PV windows not only reduced heat consumption by 30%, but also it lowered the need for consuming electricity up to 54% via controlling building illumination.
Moreover, it was realized that a series of variables such as: window type, building orientation, area under cover of the building units, placement of internal windows, in addition to electricity consumption and environmental load on each unit determine the amount of cooling load in summer.
Therefore, the type of glass applied was assessed and it was concluded that glazed glass with shading coefficient of 0.025 is expected to reduce the cooling load significantly.
It means that by using glass with a low index of shading coefficient, fewer amount of energy would be required during hot seasons. Ref : Amir Ashkan Abdoli, Heidar Jahan Bakhsh
Few of the key Speakers & Panelist are Mentioned below: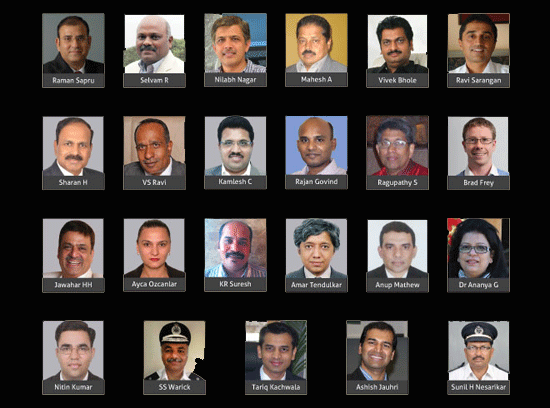 Shekhar Patki, Principal, PG Patki Architects. | Brad Fery, Senior Façade Consultant, Koltay Facades. | Vivek Bhole, Principle, Neo Modern Architects. | Nilabh Nagar, Senior Associate, Architect Hafeez Contractor. | Sharan Hiremath, SVP, Real Estate, Reliance Industries. | Amar Tendulkar, SVP, Planning & Design, Omkar Realtors & Developers. | Ravi Sarangan, Director, Edifice Architects. | VS Ravi, President, Façade India Testing. | Mahesh Arumugam, Director, Meinhardt Façade. | Rajan Govind, Director, Building Envelope Specialists. | KR Suresh, Regional Director, Axis Façade. | Yatin Patel, Director, DSP Designs. | Ayca Ozcanlar, Senior Façade Consultant, Arup. | Dr Ananya Gandotra, Head-Technical Services Group, Taj Group. | Kamlesh Choudhari, Director, Glass Wall Systems. | Ragupathy S, VP – Infrastructure & Planning, Tata Consultancy Services etc…
Finally I would like to thanks for socially responsible and generous sponsors of  World of Facades | An Interactive Seminar at Mumbai.
Check this world of facades Architecture design also,
Assiciate Partners
Tea & Coffee Partner                    Supported by
Media Partner