Today Samsung announced the Samsung Galaxy Tab S2, we ultimately concluded that they were easily the best tablets that Samsung had made to date, but were held back by their Exynos 5420 SoC which was just decent at the time. This year Samsung is changing up things significantly, with the move to a new form factor, two new display sizes, and a much newer SoC. Look below to see the specs of Samsung's new flagship tablets for 2015.
Samsung Galaxy Tab S2 Specifications Price In India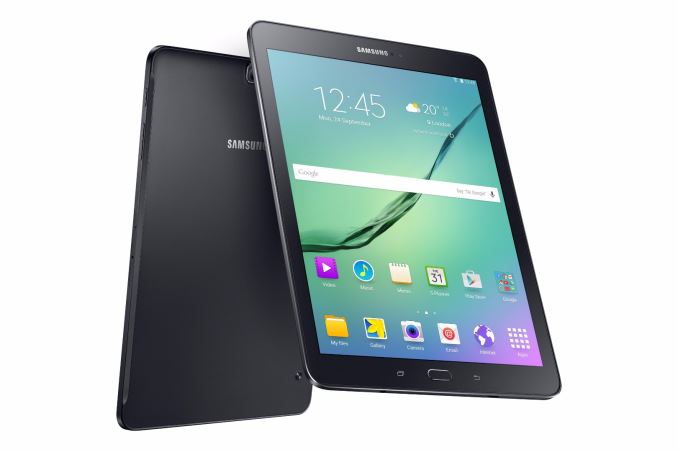 Samsung Galaxy Tab S2 Specifications
The specifications state the devices will be 5.6mm thick, with the Wi-Fi only 8 inch and 9.7 inch tablets weighing in at 265 grams and 389 grams respectively.
Os Samsung Galaxy Tab S2 run  Android Lollipop version 5.0
Ram 3GB LPDDR3, 32/64GB NAND + microSDXC
Display 9.7″ 2048×1536 SAMOLED 8.0″ 2048×1536 SAMOLED
Camera 8MP Rear Facing  / 2.1MP Front Facing
Battery 5870mAh (22.3Wh) / 4000mAh (15.2Wh)
Connectivity 802.11a/b/g/n/ac + BT 4.1, GNSS, microUSB 2.0
The Samsung Galaxy Tab S2  will operate on Android Lollipop version 5.0 with both models giving consumers the option of LTE, either 32GB or 64GB in storage capacity with storage expansion available via a MicroSD slot.
Samsung claims they have recreated "the same viewing experience of browsing through traditional print media" thanks to employing a super AMOLED display. In addition, the Galaxy Tab S2 will support the ability for users to view and run two apps simultaneously.
Also read Samsung Galaxy Mobile,…
Samsung Galaxy Tab S2Launch dates
Next Month : august 2015
Samsung Galaxy Tab S2 Pricing
Price In India: 25,000 Approx..