As the cost of materials, inventory, and human resources increase, intelligent business owners must look for ways to increase production without impacting quality. Maintaining quality control is of utmost importance in the pharmaceutical industry. Here are eight ways to increase production without sacrificing quality.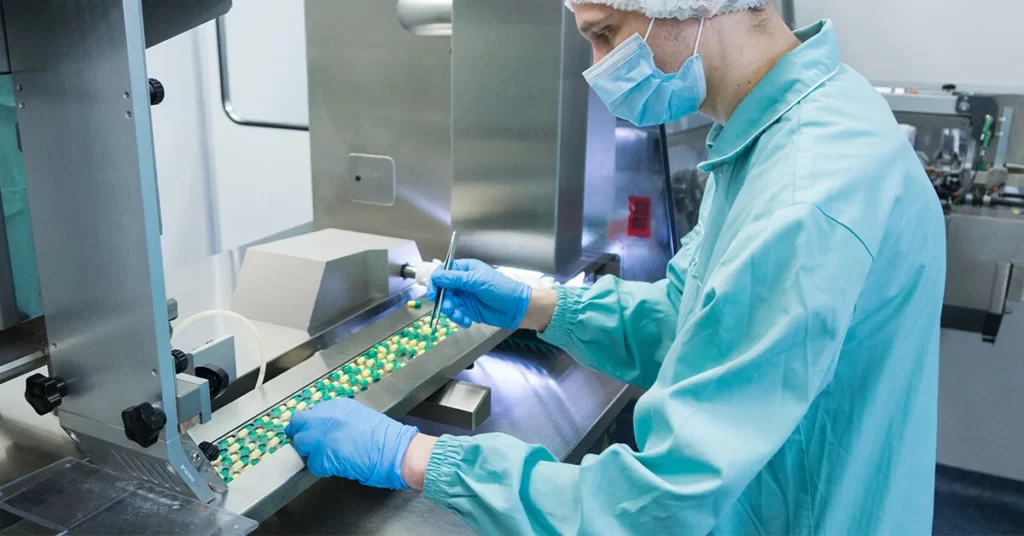 1. Document the Process
You likely already have the good practices (GxP) documented and in place. Review your policies and verify they are aligned with current GxP compliance policies. These procedures will form the basis of your improvement plan.
2. Walk the Floor
Take the time to walk the manufacturing facility. Follow the production process from start to finish to verify that regulations and standards are being followed. If there is any variation within these processes, document them immediately. The team must follow approved procedures before you move to the next step.
3. Research New Procedures
Once you understand how current procedures function, break each step into its core components. Look for ways that you can reduce the time spent at each stage. Create a dialogue between yourself and all employees to discuss areas of improvement. Be attentive to the suggestions made by every team member. Their hands-on experience is valuable at this stage of the process and implementation. Ask questions, such as:
What step needs the most streamlining?
Are there tools that you need to be more efficient?
Do you feel your talents are being utilized correctly?
How would you feel about mandatory additional training?
If you could change any part of your job, what would it be?
4. Prepare for Challenges
Change management is challenging for many managers. In addition to changing the procedures for your staff, your changes must adhere to the Food and Drug Administration's guidelines. Your changes should all follow GxP standards as established by FDA. After you understand the basic change control process, you can tailor it to your company's needs. The fundamental change control process includes:
Identify the modified procedures
Analyze the impact of the change
Obtain required corporate and governmental approvals
Implement the change
Review the impact the new procedure has on production
5. Understand Real Estate Needs
You may find the best way to improve performance is by moving production to a new facility or making significant changes to an existing building. While these can be costly endeavors, you can reap substantial financial gains. Speak with your lender about the budget and financing options available. For specialized needs, you may need to consider an online lender.
6. Have the Best Tools
Employees can only work as well as their tools. Make sure that equipment is up-to-date and in proper working order. See to it that maintenance and cleaning processes are being performed on schedule. Failure to keep equipment in peak operation will affect its performance. As technology improves, you may find it beneficial to invest in updated machinery. While the initial cost is high, you can often recoup the expense through increased sales volume.
7. Train the Staff
Employee training is critical to managing effective change. Your first step in this process was working with your team. They provided feedback on the current process and how it can be evolved. Next, you must develop comprehensive training programs designed to empower your team. Employees must feel comfortable with the changes they are implementing, not only the processes but also the purpose behind the new procedures. They want to see how their responsibilities fit into the overall trajectory of the business. Employees who feel part of the solution are more willing to embrace change.
8. Evaluate the Product
You must maintain quality control throughout the entire process. Be sure that GxP policies are maintained and that the final product meets all regulatory expectations. Once those have been determined, make sure that the changes are helping your business work smarter. You may need to modify the procedures if there are inefficiencies in the production line. Maintain an open-door policy with employees to come to you with any concerns or suggestions.
Investing in process improvements is critical to the growth and development of your company. As the biotechnology industry expands, your company must follow that growth trajectory. These steps will help you determine the best design for moving your business forward.