OpenOffice is a popular, free office software suite. But is it the right solution for you or your organization? Read my experience and recommendations using Open Office. Developer: The Apache Software Foundation. Delivery: This office software suite is installed on your computer or available as a portable app (launches from a USB drive, so this is distinct from a mobile app).
Quick Summary
What's Excellent: Open Office is affordable (officially free!), easy to use, and packed with program tools.
What's Not So Excellent: Lack of mobile version, online sharing, and cloud integration.
Who OpenOffice is Good For: Anyone on a budget who doesn't do much online document sharing and who doesn't need a mobile version of the suite is likely to have a good experience with OpenOffice for personal, professional, or academic documents.
OpenOffice Review – OpenOffice is a Popular, Free Office Software Suite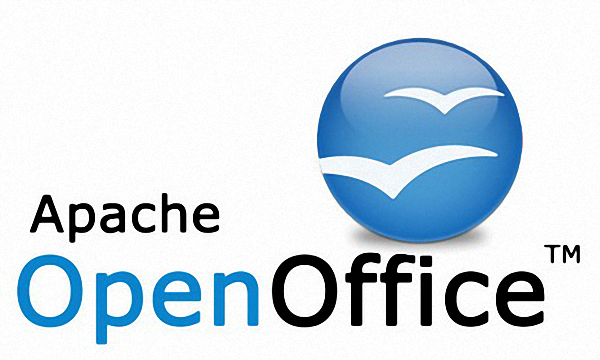 OpenOffice Features Detail:
The following are rated on a scale of Excellent, Good, or Poor.
Types of Programs in OpenOffice
Be sure to check which programs are in any office suite before committing to it. Here is a summary of what you will find in OpenOffice.
Word processor: OpenOffice Writer
Spreadsheet: OpenOffice Calc
Presentation: OpenOffice Impress
Notetaking: None
Email: None
Database: OpenOffice Base
Desktop Publishing: None
Collaboration: None
Project Management: None
Diagramming: OpenOffice Draw
Graphics Editor: OpenOffice Draw
Some applications not listed above can be found in other open source tools or OpenOffice plugins. Check the Open Office extensions site for more detail.
Cost by Available Suite Packages: Excellent
ownloading the OpenOffice suite is free!
File Formats and Compatibility: ExcellentOpenOffice of course works with OpenDocument file extensions (.odt, .ods, .odp). Files can also be saved as Portable Document Format (.pdf) but you could use a third-party solution to edit PDF in Open Office. Microsoft Office formats can be opened or saved to as well (.doc, .xls, ppt). For more, check out this Open Office sharing document.
OpenOffice may fit in with your current productivity lifestyle, but you will need to check the specifics. Here's the run-down of what is available in this suite as far as device requirements, setup options, security, support, and more.
Following are rated on a scale of Excellent, Good, or Poor.
Operating System(s): Excellent
Windows, Mac OS X, and Linux (a third-party Android port exists but is not officially supported by The Apache Software Foundation)
Devices Per License: Excellent
Unlimited number of devices can be used with OpenOffice because each download is free.
Available Languages:  Language Pack
While other suites like Microsoft Office have more language options, 30+ languages in OpenOffice isn't bad. It should be fine for anyone wanting to use OpenOffice in more common languages. Check the Open Office Languages list.
Security, Password Protection, and Encryption: Good
OpenOffice documents can be saved with a password and the trick for encrypting files is to export them as a PDF, which allows you to set encryption preferences.
Crash Recovery, Autosave, or Backup: Excellent
While online, Google Apps saves in real-time and previous versions of a document are user-accessible.
Accessibility Options: Good
Open Office has many features for making it more accessible for everyone regardless of their personal situation, such as keyboard controls, larger text, and some Assistive Technology (AT) compatibility. While not as exhaustive as other office software suites, this continues to be a developmental focus, as detailed on the Open Office Accessibility site.
Software Update Process: Good
Software updates are not automatic but still easy to keep up with. Users of OpenOffice are notified in-program when an update is available, which must then be downloaded by the user. This can be accessed anytime by clicking the down arrow in the upper right of the interface.
Program or Suite Support: Excellent
Open Office offers in-program help buttons, The Apache Open Office Community Forum and online documentation and tutorials.
Within each Open Office program are those tools that help you create, format, and layout images and text. Here's an overview of what to expect.
The following are rated on a scale of Excellent, Good, or Poor.
User Interface, Task Panes, & Views: Excellent
OpenOffice has both menu toolbars and icon ribbons, featuring a robust collection of tools. The Apache Software Foundation added more side panes with version 4.0, which has innovated the user experience a great deal. It does not feature a status bar with automatically updating word count but you can work around this by going to Tools – Word Count or installing a word count statusbar extension. OpenOffice users will enjoy a clean and customizable user interface.
Text / Numerical Effects: Excellent
OpenOffice offers traditional font effects. It also offers Fontwork, a drawing tool similar to Microsoft's WordArt. Embedding fonts is not available.
Image Effects: Good
Formatting pictures is easy to do in OpenOffice with just about every tool imaginable; however, OpenOffice does not offer as many presets as Microsoft Office. If you are used to applying image effects, this could be frustrating. Most users will be fine with those Open Office offers.
Paragraph Layout: Excellent
As you format groups of text, you can utilize plenty of paragraph options in Open Office, from spacing to tab stops to page breaks.
Charts and Tables: Good
Open Office programs like Writer and allow creation of many types of charts as well as tables. Customization is available, though Microsoft Office does offer more bells and whistles. But again, what OpenOffice offers is typically just fine for the average user.
Data Analysis: Good
Microsoft Excel offers some nice extras beyond what Open Office Calc does, but that doesn't mean you need them. Most users will be fine with the formulas and data analysis tools offered in OpenOffice.
References: Good
Open Office offers a tool for managing document sources, which students, teachers, and other professionals will appreciate, called Bibliography Database. It does not have the APA, MLA, or other format presets for presenting the bibliography, though third-party tools may be available for this.
Mailings: Good
Open Office includes a Mail Wizard for creating mail merges or email merges. It does not have the same integration with Avery products or other specialty paper styles, but most users will find this can be worked around by entering a few page settings.
Comments: Excellent
If you work on documents with others, Open Office offers a strong comment and revision system for tracking editing markup.
Spelling and Grammar Check: Good
Open Office has improved in spelling check and grammar check features over the years. For any missing functionality, you may be able to find language tool extensions.
Complex Documents: Good
Indexes and cross-referencing are available, but those involving desktop publishing or the structure of a legal document, for example, may be happier with another software solution.
Printing, Exporting, and Layout Options: Good
Open Office has an average and typically sufficient range of tools for printing or exporting documents, including exporting to PDF.
Some office software tools help you get an additional jump start on documents or collaborate with others. How Open Office rates in these areas of convenience could be a deal-maker or -breaker for some productivity aficionados.
The following are rated on a scale of Excellent, Good, or Poor.
Cloud Integration: Poor
Some desktop office suites give you the option of syncing to a cloud environment. OpenOffice does not have this feature, though you can always find a cloud account of your choosing and upload any sort of document, including those you author in Open Office.
Synchronous Collaborative Editing: Poor
OpenOffice is not an online suite, so real-time editing from different users on the same document is not available.
Online to Offline Editing: Poor
Not available. Again, OpenOffice is an offline software suite.
Social Sharing: Poor
All sharing is done out of program. OpenOffice does not feature in-program options for sharing to social media or specific email contacts.
Design Themes and Presets: Good
Some OpenOffice programs offer design themes, like OpenOffice Impress. Others like Writer don't offer nearly the kind of presets that Microsoft Office does, so depending on how often you use these to create documents, this could be a reason to consider another suite.
Templates: Good
The OpenOffice community has a growing library of free templates, for presentations, flyers, greeting cards, business correspondence, and more. Check out the Open Office Templates site.
Add-ins and Apps: Excellent
OpenOffice can work with hundreds of extensions, which can be integrated right into the suite to offer more tools and functionality.
Customization Tools: Good
Open Office can be customized for text input (AutoCorrect settings and more), keyboard shortcuts, and user interface display preferences. Microsoft Office offers even more detail in this regard, but OpenOffice covers the aspects the average user is likely to be concerned about.
Read this also,
A Few Final Recommendations on OpenOffice
Keep in mind that this review summarizes features I feel consumers are most concerned with when choosing an office software suite for home or business use. Please refer to these Developers site before finalizing your download.