Hello Folks,….. Best adware removal software in this modern time, where everybody is using credit cards and doing tons of online transactions monthly have to be cautious of Spyware.
Best adware removal software that are Life Savers
Spyware extracts important data from your computer and adware get your browsing habits and pop up ads according to your website visiting behaviors.
This article will help you fight those dirty techniques that can harm your browsing habits and prevent any mus-happening. You will find 10 best adware removal software which can be life saving for your computer.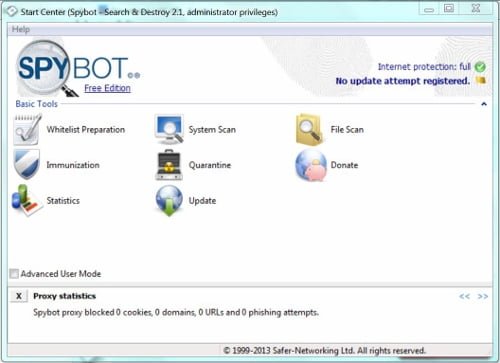 Spybot is a adware removal software. Spybot also offers complex menus and information for advanced users, but it is designed for basic uses. When you install the program, it will offer you to create a Whitelist.
This process indexes files for quick scans. It is advisable to update the software and run a full scan so all device will be clean, and you can create a whitelist.
Spybot's full scan will also check for rootkit malware. It works well to warn of potential problems with links or websites.
Spy Sweeper 3.0
Spy Sweeper 3.0 is constantly at good rating because of its ability ti detect and remove more  spyware and adware as compared to any other product. Its scanning speed is quite fast, accurate, and it removes everything that is found suspicious in the system.  
It(adware removal software) will warn you about any changes attempted to your default settings if any site attempts to download spyware onto your system. It doesn't work at real time, but while scanning it mostly catches what the blocker do not. It is available at  $29.95 for a yearly update subscription.
SUPERAntiSpyware

SUPERAntiSpyware is available as both a freeware and premium edition like Malwarebytes' Anti-Malware, but the level of restrictions on the freeware edition are comparatively higher.
The paid version provides the real-time scanning, scheduling service, auto-scan on startup, registry protection and 50 startup diagnostics to stop malware infections, but in the free version it provides limited features. It is highly compatible with other protection tools like Avira, Symantec, etc.
Malwarebytes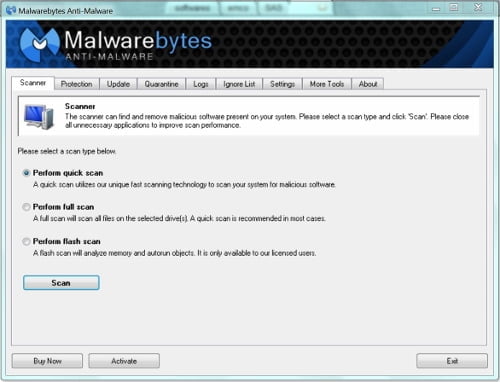 Malwarebytes is a malware detection as well as a adware removal software. Install the program, while installation it will ask you update to the free pro trial.
Just update the definition and launch it. The program launches with a customizable menu and giving the  options to perform a quick scan or full scan.
Like other, it also not perform real life scanning. Updation is a wise choice to avail the good features of the program. It makes history also. For Rootkit scanning, a separate file download is required.
Lavasoft's Ad-Aware SE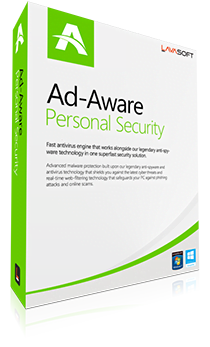 Lavasoft's Ad-Aware SE is a free spyware/adware removal software. The free version offers only scanning services while Ad-Aware SE Plus or Ad-Aware SE Professional are two commercial versions of the adware removal software that provides blocking functions.
The best scanning results from the free version of  the software when they combine Ad-Aware and Spybot-Search & Destroy. It has good reviews from different magazines.
 ComboFix

Run the ComboFix, just run it, and end the installation process like a typical installation ends. Using ComboFix backs up your registry, see if you have Windows Recovery Console installed, then it goes through 40+ scanning stages.
In the end, it makes a log file and list the malware found. Use Google-fu to look up how to remove found malware manually. After a detailed report, you can also ask for your security experts.
Spywareblaster

Spywareblaster prevent and protect from malware. It has the smallest file size of the reviewed programs. The adware removal software offer the flash player and customer configurations blocking. Manually install updates and Spyware blaster.
It focuses on to prevent and protect from  the installation of spyware, adware, and scumware. It updates the list of various  troublesome malware on the daily basis. It is recommended to update the program frequently. The paid version has automatic updation feature.
Malwarebytes' Anti-Malware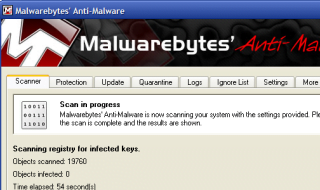 Malwarebytes' Anti-Malware is a shareware malware-removal tool. The  difference between the paid and free version is the real-time monitoring.
If you do not scan against threats regularly, the free version is sufficient. It detects and remove the Antivirus XP 2008. The Anti-Malware installation includes FileASSASSIN, which is a useful tool for deleting files locked by Window.
HijackThis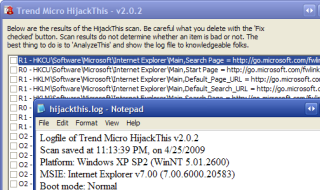 HijackThis does a complete scan of your device and reports back the log file. It simply generates a list of potentially altered or tampered items by malware,  spyware or other malicious programs.
Advanced users can themselves judge   what needs to be pruned by the log results. HijackThis.de is a  web-based log reader. Upload the logs, scan and it will give you links to articles containing the way to  remove the malware found.
Spybot Search & Destroy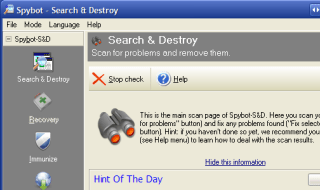 Spybot Search & Destroy is freeware  adware removal software with high ranking. It does scan for malwares, with various additional functionality like botnet scanner, hosts-file modification,  a secure file shredder and a dummy code. It is suitable for version of Windows after Windows 95.
See this also,
so, friends this is all about " Best adware removal software that are Life Savers ".