This is the information age; maintaining records of everything and sharing each aspect of a service or product provided is more than common today. Similarly, recording our screen is something we need daily, thanks to online meetings, online classes, virtual events, and online content creation.
A screen recorder can capture your screen, along with the webcam and audio inputs from mic and system sounds. There are many video recording software each with their own set of features, like some comes with in-built video/audio editors, some has cloud sharing, drawing tools, etc.
But are there any video recording software available for free? Let's go through this list of 10 best free video recording software for Windows 11.
Free Video Recording Software for Windows 11
Searching for free screen recorder for your Windows PC? Here is a list of some of the best free video recording software for Windows 11-
1. OBS Studio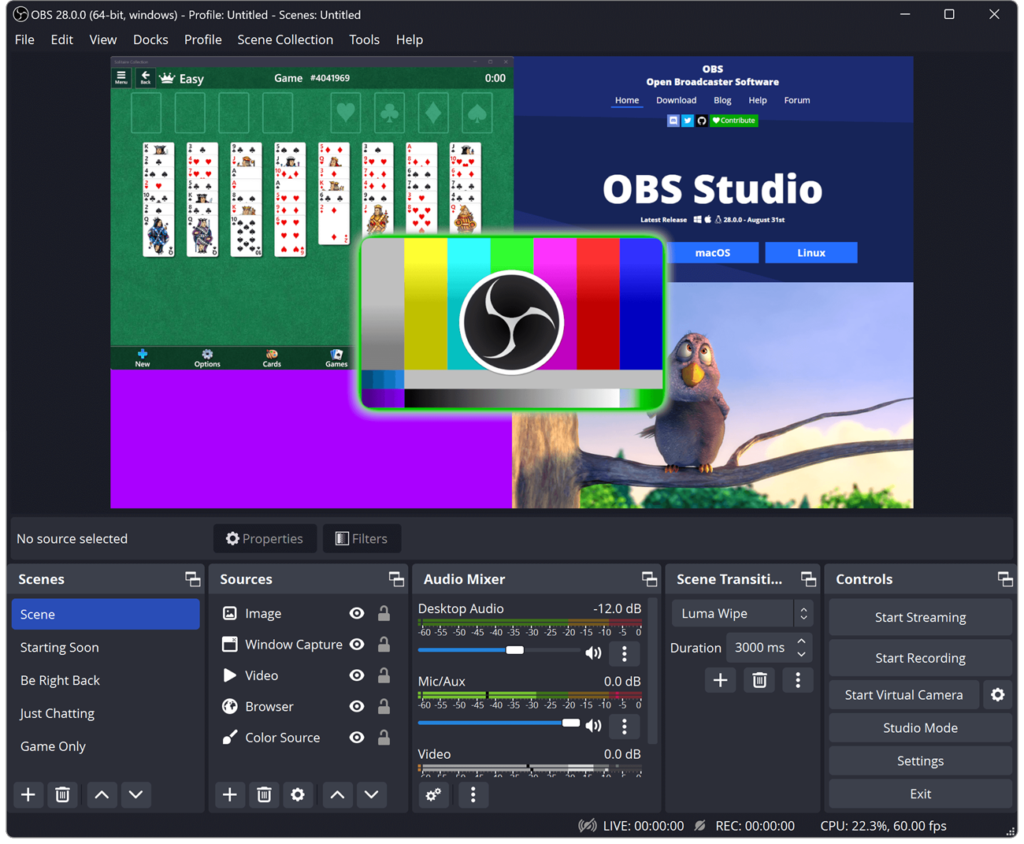 Are you looking for a free, zero-lag virtual video and screen recorder? The OBS Studio is a complete software with the widest range of tools and features imaginable, all concentrated in one platform. OBS Studio is also known for live streaming and is often used by Twitch and YouTube Streamers simply because of how easy it is to manage live content on this platform.
You can expect high performance video and audio recording with this software. You can record multiple sources like capture card, display, webcam all together. You can use the pre-sets from the audio mixer on this recorder. The best part is that it is a 100% free and open-source initiative.
2. Free Cam
As the name suggests, you can use all of this apps' features for free and retain the content produced for a lifetime without any payment. This is a beginner-friendly plan where you can select any recording area and click a button for the process to start.
There's in-built audio and video editor in the app. This app allows you to add filters, texts, and voiceovers to the recorded clips. After you have recorded your video, you can share the video over social media apps.
3. ShareX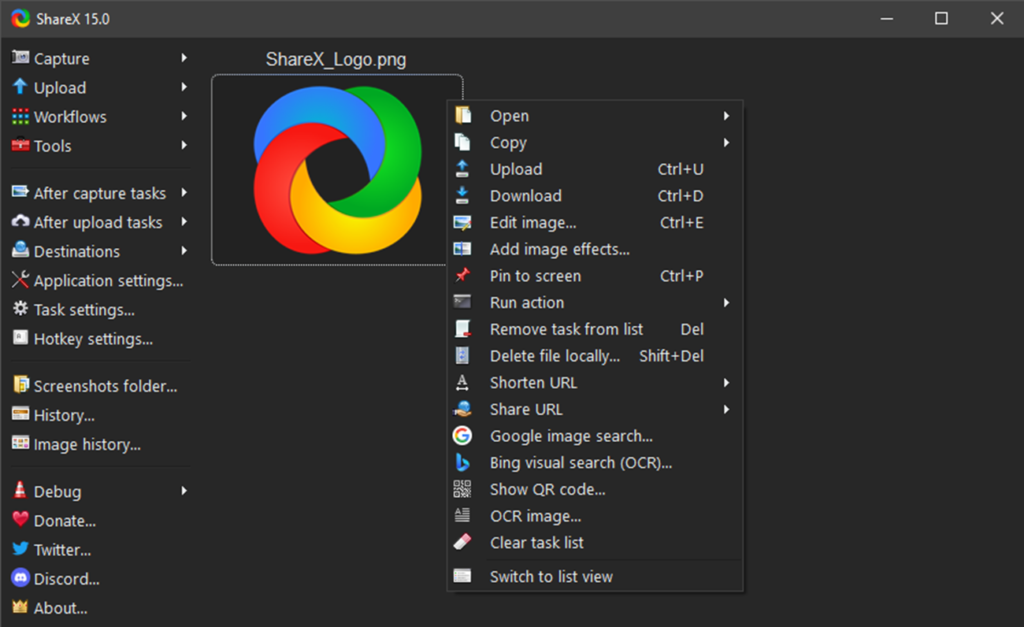 ShareX is an open-source video recording and screen capture software that you can get on your Windows PC. There are various capture methods like full screen, a particular region, active window, active monitor (if using multiple monitors), etc. If you want, you can also record the screen as GIF.
You can also take screenshots with this app. ShareX works seamlessly even when your system is exhausted. It is lightweight and completely ad-free, lending perfect efficiency to the user.
4. Xbox Game Bar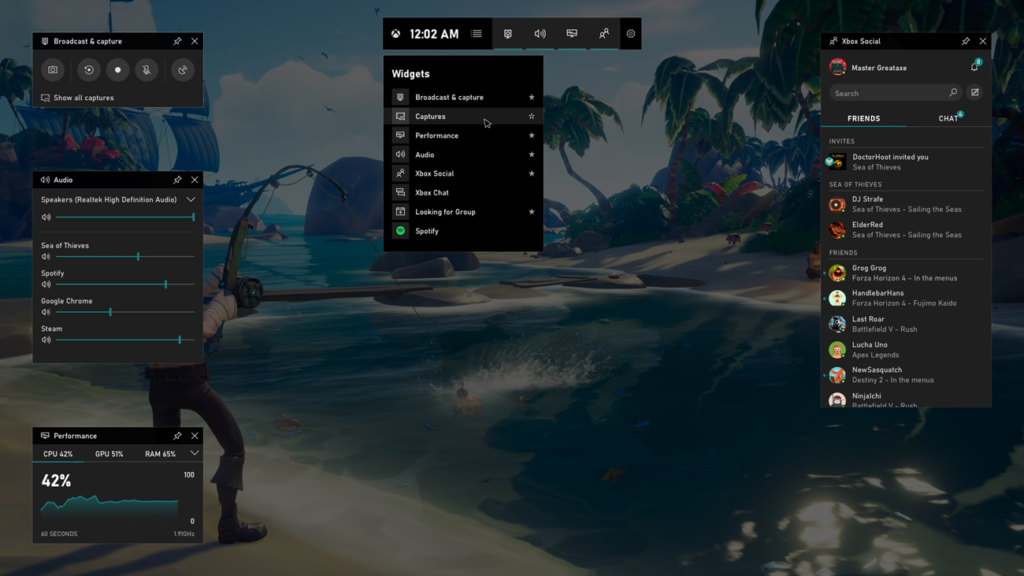 Xbox Game Bar is the in-build app with Windows 10 and 11 that you can use to capture and record your screen. Mostly, Gamers use this software to capture the clips of their games. Game Bar can be accessed on Windows PC by the Windows + G keyboard shortcut.
Capture efficient videos of any screen on your Windows PC while finding new ways to connect with players, access LFG, etc. There's a performance widget that will show you the CPU, GPU and RAM usage so that you know whether you are stressing your PC too much with screen recording while gaming. Hands down, this is one of the best free video recording software for Windows 11, especially for gamers.
5. Camstudio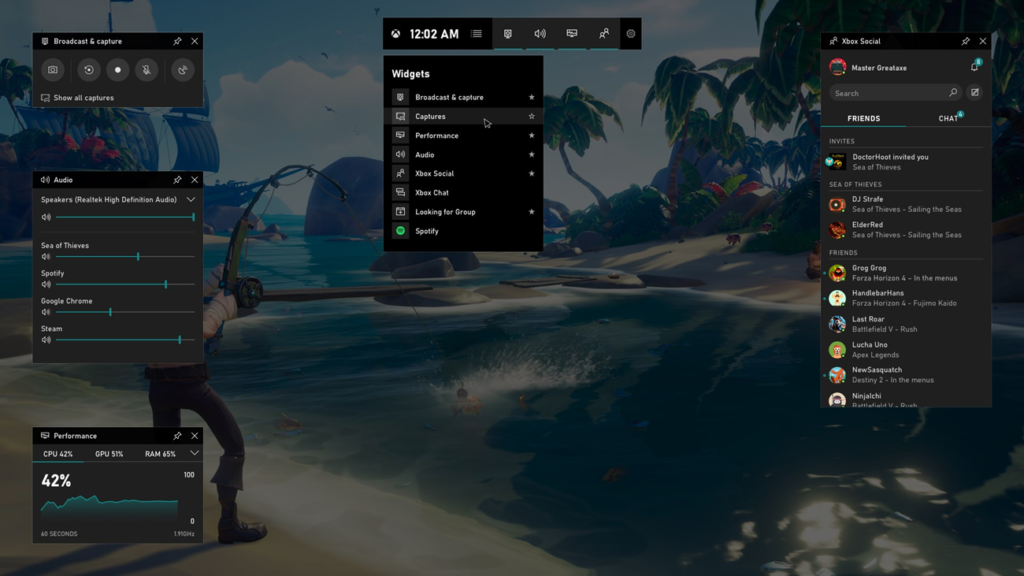 Want a screen recorder for Windows PC that is lightweight? In that case, Camstudio is the one for you. It is preferred mostly by people creating video guides and tutorials.
There are video annotations to personalize the video you record. You can also record videos from the webcam and present yourself in PiP mode while keeping your screen the highlight. All of these features make Camstudio a worthy companion to have as your screen recorder on Windows.
6. Screenrec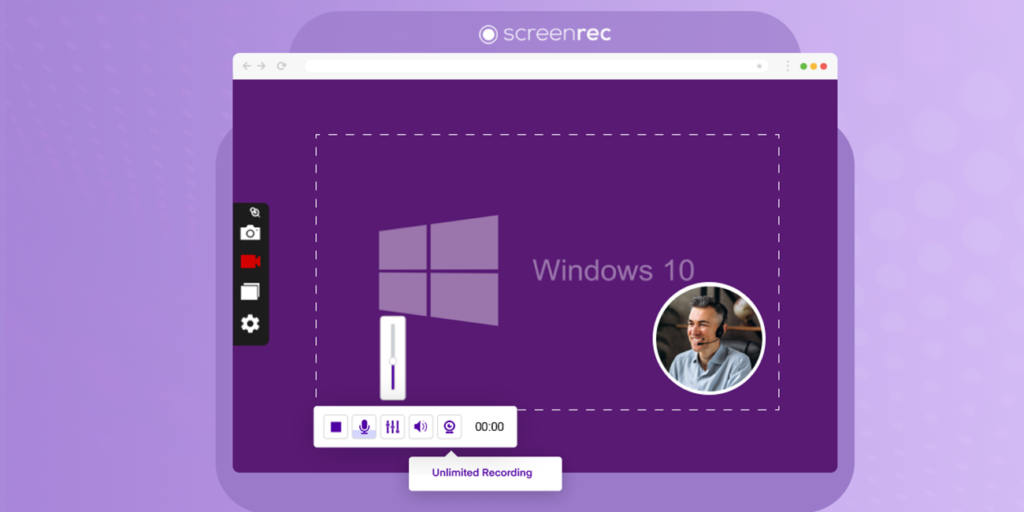 This video recording software can simultaneously record virtual and external audio through microphones, multiple screens, and webcam content. The app is easy to use, so even if you haven't use a screen recorder prior to it, you won't face difficulty using Screenrec.
Screenrec is free, and no watermark will be applied to the video. Also, there's no limit for video recording. The recording history will be saved, and you can view your past recordings. All of the screen recordings are saved to your cloud, and you can share them instantly after they are recorded.
7. VSDC Free Screen Recorder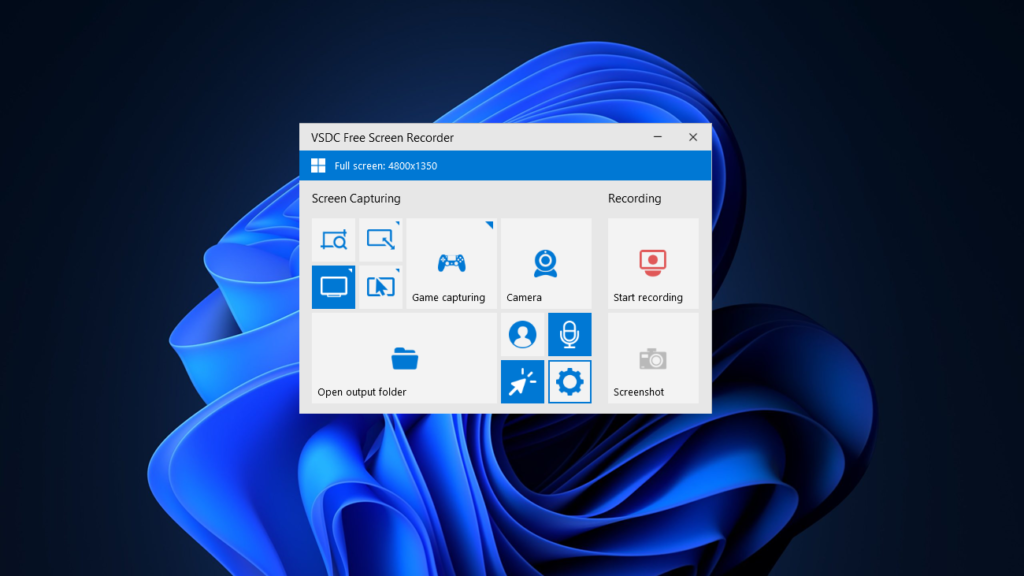 If you are looking for a screen recorder that can capture 4K UHD at max 480 fps, then you should try VSDC free screen recorder. This is one of the few video recorders available today that allows 4K screen capture for free. If you are a gamer, you can also record 2D and 3D games with it.
With this app, you can record from a capture card, webcam, or mic and from the external devices connected to your PC. You can record them individually or all together. There's drawing tool in the app to draw on your screen when recording the screen.
8. Free Screen Recorder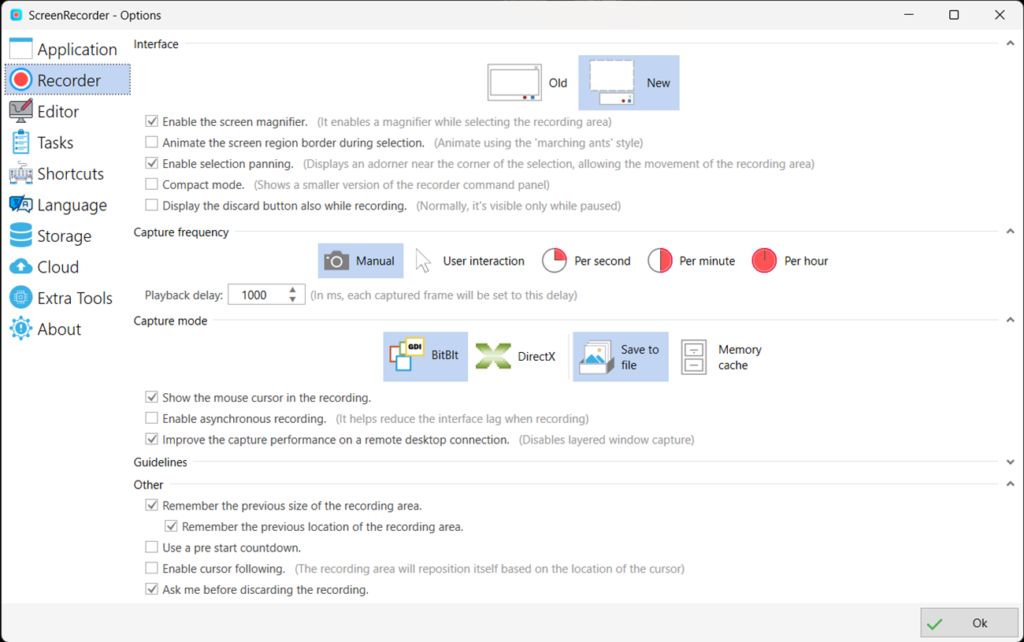 This is another free screen recorder that you can get for your Windows PC. With this screen recorder, you can capture a tab, full screen, or the selected area. You can also choose to record from the mic, system sounds, and webcam with them. You can record both system sounds and sound from the mic together.
The best thing about this screen recorder is that there are no watermarks and no limit to how long a screen recording can be. There's a board on the app on which you can draw and record it at the same time. Also, you get editor built-in with the app to give you ready to share recording.
9. DVDVideoSoft Free Screen Video Recorder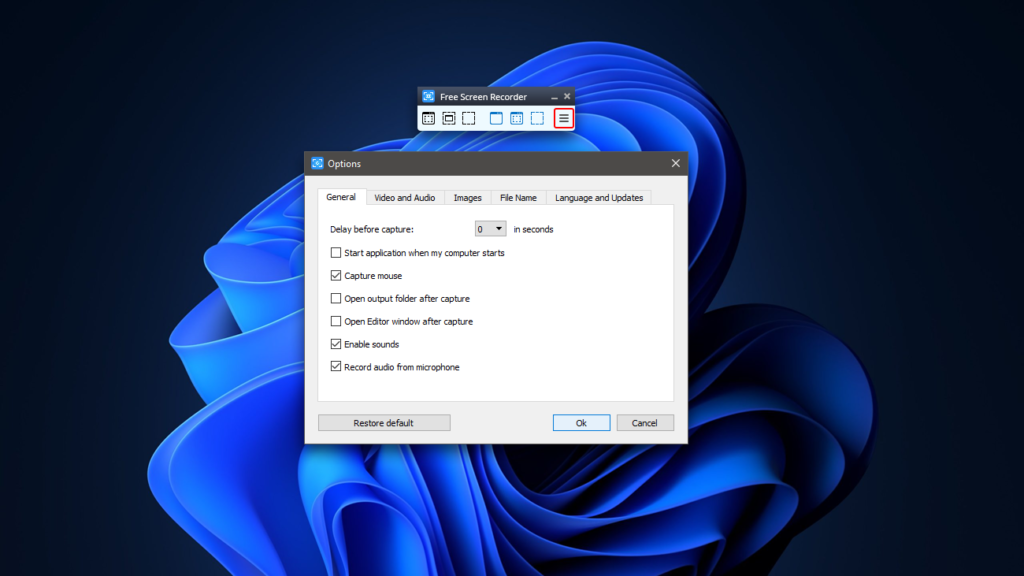 Record speech, text, and mouse movements with this app on your Windows PC. This free-screen video recorder can capture multiple screens at the same time. DVDVideoSoft is especially loved by creators who need multiple screenshots of the day-to-day activities on the PC.
This software saves static, high-quality shots and images even during times of great hurry and saves them in BMP, GIF, TGA, JPEG, and PNG file formats. Even though it is free, it contains zero ads and does not distract users from the task.
10. Ezvid Recorder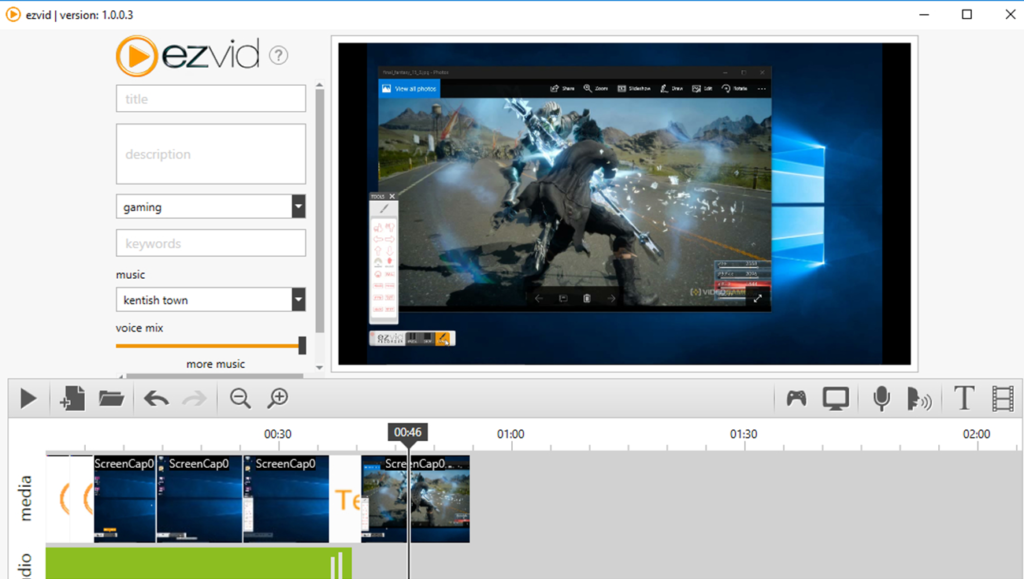 Another screen recorder that you can use is Ezvid Record to record screens while highlighting the cursor part, selected button, etc. You can schedule Ezvid to start recording video automatically. The video capture system is specially created for multimedia and gaming.
The editing software on this app comes with a SlideShare maker, built-in free music, and speed control features. The content can easily be rearranged, sped up, and filtered. The videos and images saved through this software retain their full HD quality.
Conclusion
Choosing a good video recording software is important. When choosing a video recorder you must ensure that it records from mic, display card, webcam and external devices. Apart from that, when choose a screen recorder you must make sure that it supports SD, HD, and even higher resolution. You will find many free video recorders for Windows online, each with its own set of features. We have listed some of the best free video recording software for Windows 11 that you can go for.