Have you met the situation that you are clearing your USB due to so many files, after choosing the files you think is useless, you right-click on those files and choose delete, then just suddenly realize that you have deleted some of your essential files and want to get these files? If yes, Don't worry. Fortunately, we have some methods that can exactly recover your files from a USB drive. First, let's understand some reasons that can cause file loss on a USB flash drive.
How to Recover Deleted Files from USB Flash Drive
Part 1: Common Cause of USB Flash Drive Data Loss
Several reasons can corrupt your USB drive and cause data loss, but some of the common causes are below:
Disconnection of USB during copying files
The problem of the power supply connected to USB Drive
Hardware failure
Software bug
Unsuitable conditions (Like Temperature, Heat, too much moisture, etc.)
Malware infection
Data fragmentation
Accidental File Deletion
Now check the below method one by one to get your files back from USB, you can also try the professional USB data recovery software – Tenorshare 4DDiG.
Part 2: How to Recover Files from USB Flash Drive without Software
Now you understand the reasons for data loss and want to recover your data soon. You can recover your files from a corrupted USB in many ways. You will see the three main methods to recover your files quickly.
2.1 Recover deleted files from USB Using CMD:
Recovery through CMD is the most straightforward, most effective, and powerful recovery method. In this method, you do not need to download any third-party file. Go through each step and follow each step—all you need to do is focus on each step and recover your file from the corrupted USB drive.
1. Connect USB to your PC, then open the start menu, type "CMD", and press enter.

Type "chkdsk X: /f" (Replace "X" with your letter assigned to your USB flash and press enter).

Once the loading process completed, the following display will appear.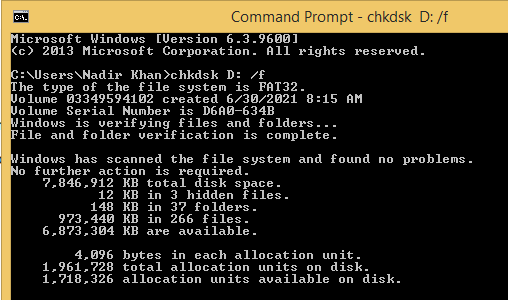 4. Finally, Type "ATTRIB -H -R -S /S /D X:*.*", Now pres enter(Replace X with the letter assigned to USB drive )

Step 6: Wait till the process get completed. Now check out your USB Drive, all files will be in a new folder.
2.2 Recover files from USB with the Previous Version feature:
An essential method through which you can recover files from corrupted USB drives. The recent Windows 7/8/10 have features that can recover deleted files without any third-party software. However, it has limitations that only work if you had enabled it before you deleted files.
Connect USB to your PC. Go to start menu and type "This PC", click on enter
Now right-click on the usb, choose "Properties">"Previous Version", and you will see an Restore option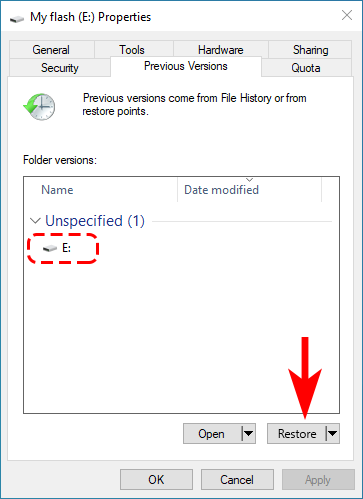 Choose the previous version you want and click on "Restore". Now, you have recovered your deleted files from the USB drive.
Note: If you see no previous version available, you cannot use this method. Move towards the third method; it will solve your issue.
2.3 Recover file from USB with backup
Check your backup, If you have used it before. Also, check online sources you may have used for backups. Suppose you have switched-on windows backup. Here are the steps through which you can retrieve USB data.
Open "Control Panel"> "System and Maintenance", and hit enter
2. Now go to "Backups and Restore(Windows 7)" and click on "Restore my files"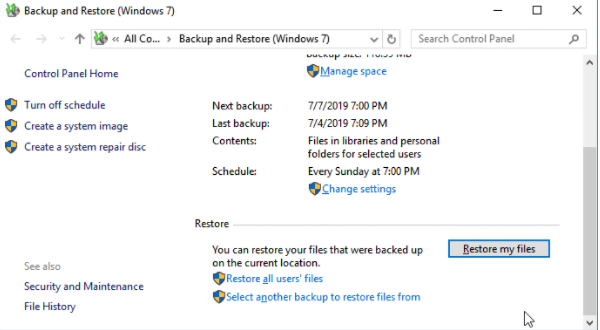 3. Click "Browse for files" or "Browse for folders" (to select previously selected backups)
4. Select a location to save backups- "In the original location" or "in the following location", and further take the necessary action as needed.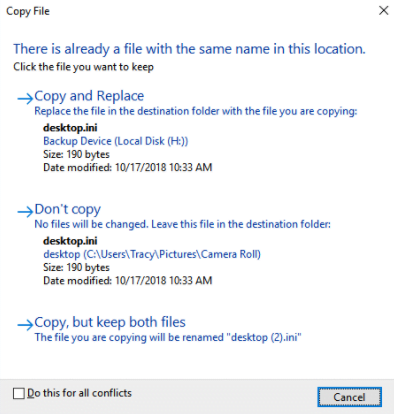 5. Wait for the process to complete, and all the files will move to your newly assigned location.
Part 3: How to Recover Files from USB Flash Drive with Tenorshare 4DDiG
You can recover different types of data using Tenorshare 4DDiG, which can efficiently recover over 1000+ different types of files, be like music files, videos, images, emails, and other files. Some features of 4DDiG are
4DDiG can recover data from both internal and external devices, including hard drive, USB, SD card, external hard drive, PC and so on
Recover lost data with the high recovery rate
It supports many scenarios including accidental deletion, formatted, unsaved, system crash, virus attack, and so on.
It supports both Windows and Mac users
Step 1: Download 4DDiG according to your system, install it, launch the program, and attach the USB flash drive to your PC. Select a location where you lost files(here you can choose USB Drive)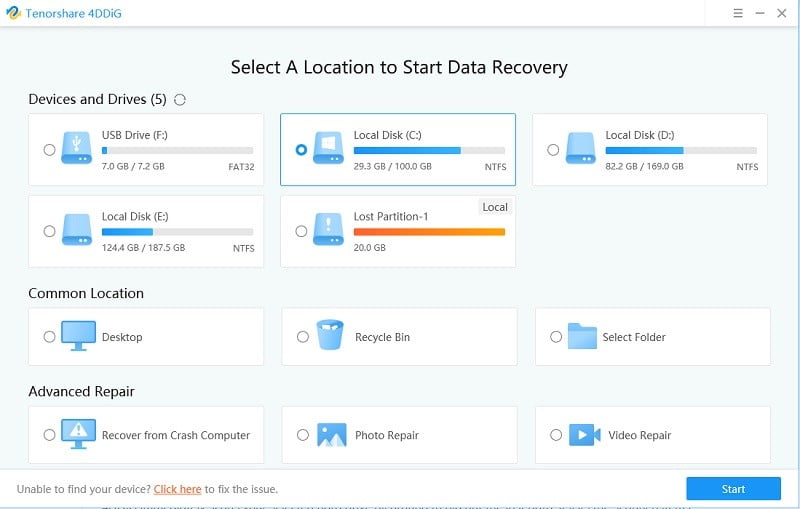 Then you can choose the specific file types to scan.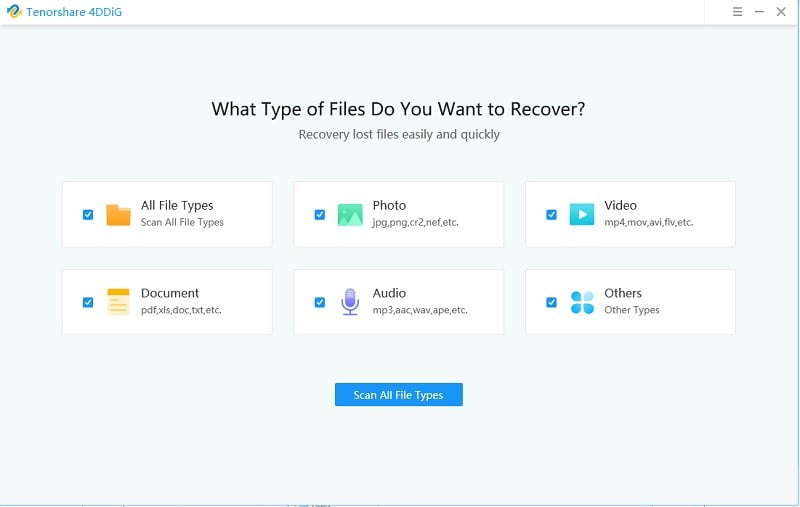 Step 2: Scan and Preview
After scanning, you will see a result as shown below. You can see a particular file in the preview for more details.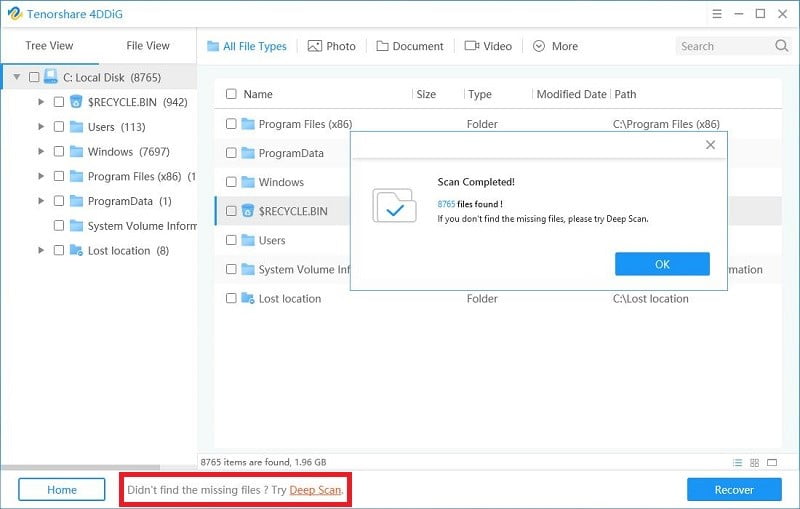 Step 3:Recover
Preview the scanned-out files and choose the files you want to recover, then simply click on "Recover", and after choosing the location that stored the recovered files, the whole files you lost from USB will be back soon.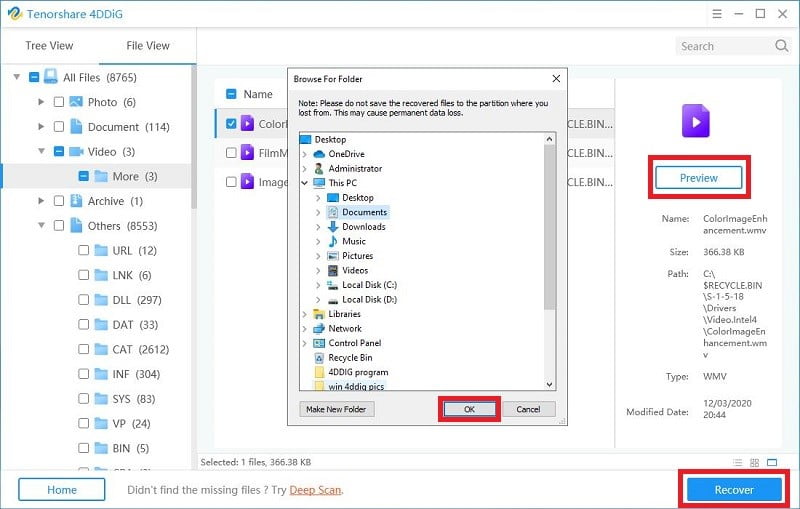 Bottom Line:
You have briefly seen how you can recover deleted files from a flash drive. From up to down, apply each method, focus on each step, and you will be able to recover your files from a USB drive. Recovering deleted files through the previous version is the best one. However, you need to enable the previous version for that. Hope your problem is solved, but if you still have any problems, feel free to comment.