How to Unlock iPhone without Passcode or Password,… Introduction,…Have you forgotten your iPhone password and are looking forward to how to unlock iPhone without passcode? Have you tried your hands on all the possible methods but cannot get into your device?
If yes, then you are on the right page, and we're pretty sure you are still stuck in the same situation. Don't worry because we are sharing the methods that will help you easily unlock your iPhone without a passcode. Keep reading till the end so there will be no problem and you can easily get into your device without losing your data!
Part 1: How to get into a Locked iPhone without the Password or Passcode
There are some simple methods to follow when you wish to get into a locked iPhone without a password or passcode. All these methods help fix the locked iPhone issues easily. This includes:
Solution 1: [Easiest Way] Unlock iPhone without Password/Passcode via Dr.Fone – Screen Unlock
Dr.Fone – Screen Unlock is one of the best tools available for users worldwide to unlock the iPhone. It has so many features, making it the ultimate option for users, especially its interface. Well, there are some more features too that let users try their hands on this ultimate tool, and these are:
Non-technical knowledge is required to utilize Dr.Fone – Screen Unlock
Successfully remove a 4 or 6 digit passcode.
Screen time passcodes can be easily removed.
Unlock Apple ID quickly and easily.
Helpful in unlocking face ID or touch ID.
Efficiently removes the MDM.
The following steps are needed to use it:-
Step 1: Get "Dr.Fone" on your computer and navigate to the "Screen Unlock" option among all the tools. And establish a connection between your system and iPhone with the help of a lightning cable.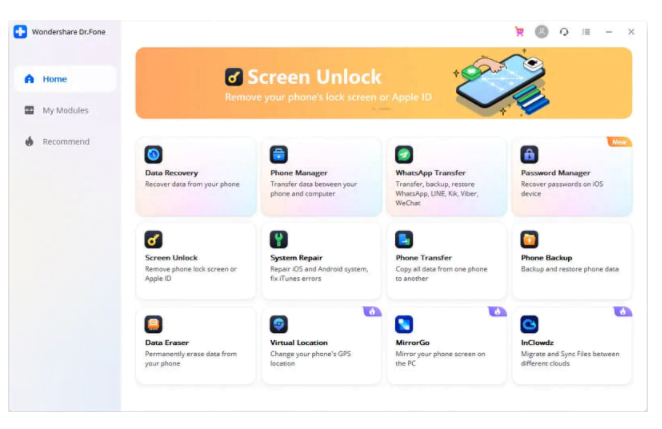 Step 2: Now click on "Unlock iOS screen" on the screen, and boot the iPhone in recovery or DFU mode by following the on-screen instructions.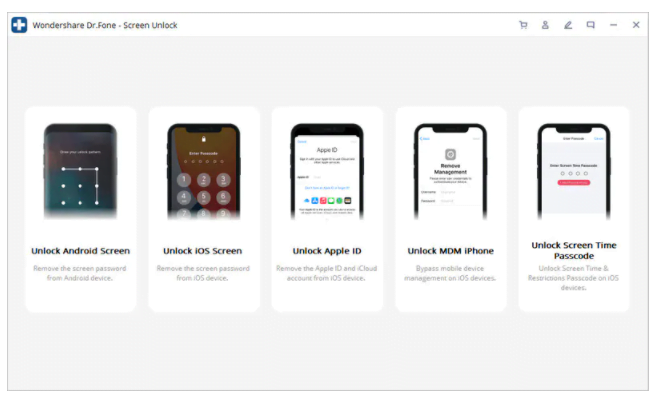 Step 3: Device information will appear on your screen, including the model number and the system version. If information appears to be incorrect, change it accordingly.
Step 4: Click "Download and the firmware will get downloaded on your system, and after it gets downloaded, click on the "Start" button to unlock the device.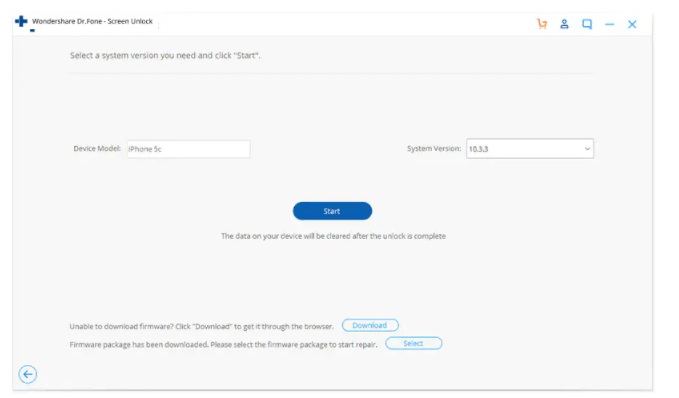 Step 5: Now, you need to click on "Unlock Now" to proceed. Within a few minutes, your device is unlocked and you are all set to use it again.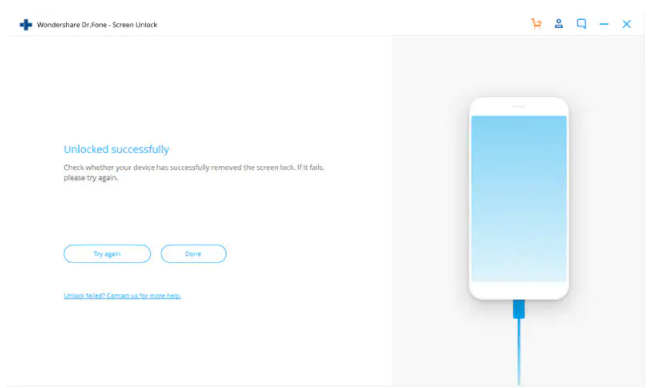 Solution 2: Restore iPhone via Recovery mode
Restoring with Recovery mode on the iPhone is also helpful in resolving common issues with the device. However, when you decide to make it happen, make note that it also leads to a factory reset and, as a result, all your data will get erased. Henceforth, consider this the last option only. The steps to put your iPhone into recovery mode are:
Step 1: With the help of a lightning cable, establish a connection between iPhone and PC.
Step 2: Open a "Finder" on your Mac. If you use Windows, simply open "iTunes."
Step 3: Enter recovery mode on the iPhone by pressing and quickly releasing the "Volume Up" button and then "Volume Down". Now, hold down the "Lock" button until the recovery mode screen appears.
Note: The above step is for the iPhone 8 and above models. If you use the earlier models, the steps may vary.
Step 4: In the Finder menu, click on the "device" you own. In iTunes, you can simply click on the "iPhone icon."
Step 5: Click on the "Restore" option.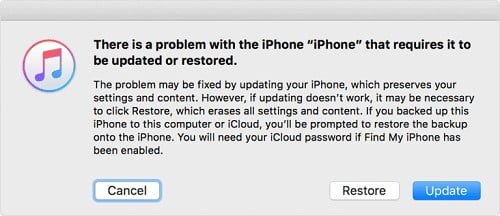 Solution 3: Erase iPhone via Find My iPhone
Find My iPhone is also one of the best options for users to erase their iPhone if they don't want another person to peep into their stuff or if they have forgotten the password. This method deletes all the data on your device. For it, the steps are:-
Step 1: Visit icloud.com and sign in with the credentials. Click on "Find my".
Step 2: Select the "All devices" option and select the device you wish to erase.
Step 3: Enter the Apple ID and password to initiate the process. If you are using your own computer, simply click on the "Trust" button to move ahead.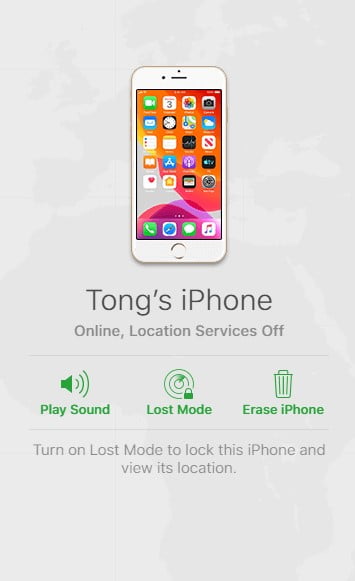 Step 4: On the phone's locked screen, a number and message appear for verification to know about it.
If the device is online, the erasing process will begin right away, and if not, then when you come online the next time, the process will be initiated.
Part 2: How to avoid getting locked out of your iPhone?
We all know when an iPhone is locked, it creates a lot of problems for us. But there are certain ways that will help you avoid this problem. This includes:
Do not randomly enter your password. Entering a password randomly will cost your data.
Do not let any of your unknown friends have access to your device.
Always keep your device locked.
Do not change the password frequently, because sometimes we forget the password and stick it in.
Closing Words
The iPhone is among the most advanced devices, and if you are stuck with the locked iPhone, there is nothing to worry about. The steps we have discussed above will help you to know how to unlock an iPhone seamlessly. We suggest you consider the Dr.Fone-Screen unlock tool because it is safe and easy to use. With the help of this tool, all the passwords can be easily removed.