You have just purchased a brand-new Skoda, congratulations! But, before you take your Skoda out on road, you need to make sure you have valid car insurance coverage for it. In India, having insurance for your vehicle is mandatory by law, so it's important that you find a policy that meets your needs without breaking the bank.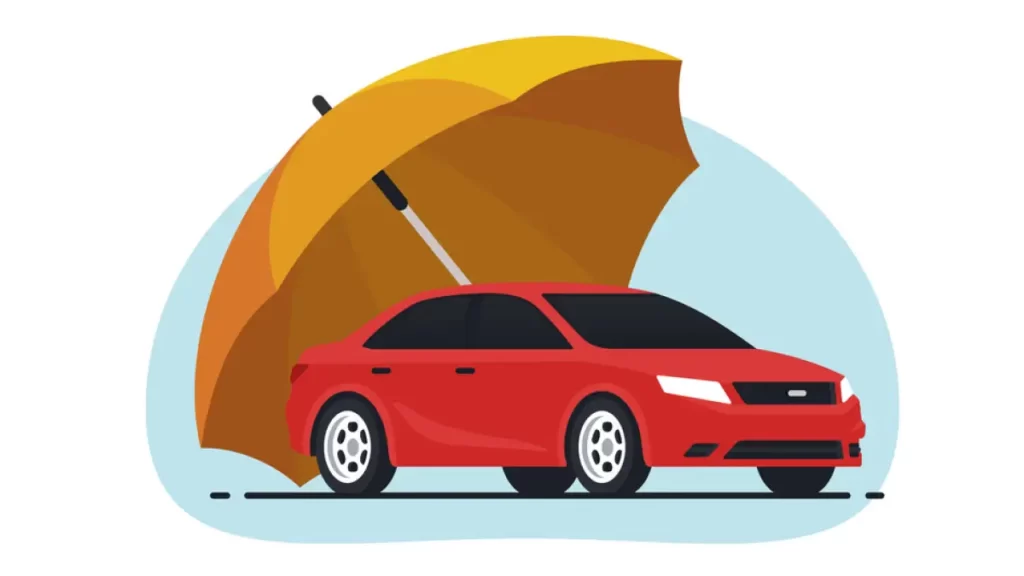 Did you know that in 2021, the average cost of car insurance in India was Rs 9,059? (Source: IRDAI) That is a significant amount of money, especially if you are on a tight budget. But, don't worry, in this blog, we will discuss some tips on how you can find affordable Skoda car insurance without compromising on coverage.
Top 10 tips for affordable car insurance for your Skoda
Here is how you can get affordable Skoda car insurance –
Shop around for the best rates: One of the best ways to find affordable car insurance for your Skoda vehicle is to shop around for the best rates. Don't just buy a policy from the first insurance company you come across. Do your research and compare quotes from different insurance providers. You can either do this online or by visiting insurance offices in person. Make sure you're comparing apples to apples, i.e., the same coverage levels from different insurance companies.


Choose the right coverage: There are various types of car insurance coverage to choose from, including liability, collision, comprehensive, personal injury protection, and others. It's important to choose the right coverage for your Skoda vehicle based on your needs and budget. For example, if your car is old and has a low market value, you might not need comprehensive coverage. On the other hand, if you have a new Skoda car, it is recommended to opt for comprehensive coverage as it offers protection against theft, natural disasters, and other incidents.


Increase your deductible: Increasing your deductible is another way to save money on your Skoda car insurance. Opting for a higher deductible implies that you would be responsible for more of the expenses in the event of an accident, but it could lead to lower monthly premium costs. However, it is important to choose a deductible that you can afford to pay in case of an accident, so make sure to consider this carefully before making any changes to your policy.


Maintain a good driving record: Your driving record plays a crucial role in determining your insurance premium. If you have a history of accidents, tickets, or other violations, your premium will be higher. On the other hand, if you have a clean driving record, you'll be eligible for discounts and lower rates. So, make sure you maintain a good driving record by following traffic rules and driving responsibly.


Take advantage of discounts: Insurance companies offer various discounts to their customers to help them save money on vehicle insurance. Safe driver discounts are available to drivers with no accidents or traffic violations on their records. Multi-car discounts are available to customers having multiple cars insured with the same company. Loyalty discounts are offered to long-term customers who renew their policies with the same company. Make sure you ask your Skoda car insurance provider about these discounts and take advantage of them to save money on your premium.


Maintain a good credit score: Your credit score can also affect your car insurance premium. Many times, insurance companies check your level of financial responsibility and risk based on your credit score. Getting better rates on your insurance premium is possible by maintaining a good credit score. To maintain a good credit score, make sure you pay your bills on time, avoid opening too many new credit accounts, and keep your credit card balances low.


Install safety features in your Skoda car: One of the most prominent ways to save money on insurance is by installing safety features in your Skoda car. By installing safety features such as anti-theft devices, airbags, and anti-lock brakes in your Skoda car, you can reduce the risk of accidents and theft. This, in turn, may make you eligible for discounts on your insurance premiums. Before installing any safety features, make sure you inform your insurance provider and ask if they offer any discounts.
Avoid making small claims: Making frequent small claims on your insurance can increase your premium over time. Insurance companies consider frequent claims as an indicator of higher risk and may raise your premium as a result. It's recommended to pay for minor repairs out of pocket and avoid making small claims. Maintaining a good claims history will help you make your premium affordable.


Opt for a higher coverage limit: Opting for a higher coverage limit is a smart move when it comes to car insurance. In the event of an accident, medical bills and legal fees can quickly add up, and having a higher coverage limit can provide you with better protection against these expenses. This can help you avoid the financial burden of paying for these expenses out of pocket. Additionally, choosing a higher coverage limit may also help you qualify for discounts on your insurance premium, making it a cost-effective option in the long run.
Pay your premium annually instead of monthly: When you pay your car insurance premium annually instead of monthly, you can save money in the long run. Insurance companies typically charge more for monthly payments because it involves more administrative work. By paying annually, you can avoid these extra charges and save some money. Additionally, you can use your credit card to pay your premium, which can earn you reward points or cashback.
Finding economical Skoda car insurance doesn't have to be a daunting task. By following the tips and tricks mentioned in this article, you can save money on your insurance coverage and ensure that your vehicle is protected in case of an accident.  So why wait? Get your hands on the most cost-effective car insurance policy and enjoy your new car with the utmost peace of mind. 
Disclaimer: The above information is for illustrative purposes only. For more details, please refer to the policy wordings and prospectus before concluding the sales.