Blogging is a continuous process. It is an art to keep sharing new information with our readers. We've to keep updating our blog more frequently to help readers, to feed search engine crawlers, to increase alexa rank and many more reasons.
But what if you face writers block? In simple words, Writers Block is state when you fail to come up with new ideas to write. Don't worry if you are facing it. Almost every blogger faced it once, twice or many more times in his lifetime. But, what should you do to overcome from it? What to do if you are not getting ideas to write a new article?
Don't worry. I am now revealing the easiest ways to come up with new and interesting blog post ideas easily. Are you ready? Here it starts.
5 Generic Ways To Get Content Ideas For Your Next Blog Post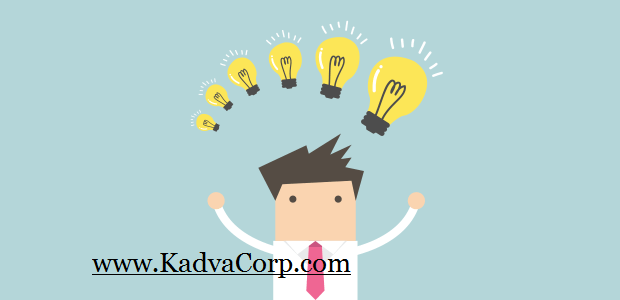 1) Read, Read, Read:-
Reading is the most important if you want to write. You should read everything from Newspapers, Journals, Essays, Books, etc. When i say read, you've to read more frequently, in sheer number.
Reading develops a new way to think. If you are a avid reader, you'll face less problems to think of any new ideas. It is an important part of life.
2) Answer Readers Problems:-
Why we do blogging? To serve information to our readers. We help them by posting solution to their problems. If you stuck within writer's block, try to think from your Readers mind. What problems they face? What they love to read. And then try to write post answering all the doubts.
There is one more way to find readers problems. COMMENTS. Yes comments. Readers usually comments on your post appreciating you. They also comment if they have any doubt. Browse through your blog comments and find any reader having problem. If your any reader commented on blog with his problem, try to answer him in new blog post. That's it.
3) Ideas From Quora :-
Quora is great Question and Answer website with lots of questions on Different topics. You have right to publish the content from Quora to anywhere on the internet. But you have to give link to the original post on Quora.
How to get Topics to write blog post?
.Go to Quora and Login
Type the topic related to your blog niche in search bar.
Now Quora will sort the Topics related to your search. Quora shows it according to the popularity of topics.
Surf this topics and find the unanswered topics. Try to write a blog with the solution to that question. That's it! You got the idea to write a blog post.
4) Read popular blogs in niche :-
Blogging community is a very helping community. If you have many blogger friends, i am sure they will be happy to help you at any time. All of the bloggers are really helpful, creative and intelligent.
How to get ideas from fellow bloggers?
There are many Bloggers groups available on Facebook. If you are a member of any active blogging group, just start a discussion on any latest topic in your niche, with your problem, ask for opinion, etc. You'll get some nice replies from fellow bloggers. Just follow this process until you get a good idea to help others.
Use Google Trends to Generate Content Ideas –
You can use Google Trends for search trend discovery, helping you find hot content topic ideas that could drive loads of traffic to your site.Google Trends gives you inside access to mind-blowing amounts of valuable search data and analytics, which can do wonders for your business when leveraged properly.
Using search engine trends to generate blog topics ideas is a solid SEO technique because you already know that users are searching that keyword, making the blog post more likely to drive higher amounts of traffic to your site.
This all tips are definitely going to help you to get the best blog post ideas. I personally try this tips when I face writer's block. If you face this horrible situation. Let's follow the quick round-up of what you should do to get numerous blog post ideas.
->Read anything, because reading helps our mind to create some refreshing ideas. This will also increase your creativity.
->Answer readers problems. You write articles to help your readers, if they have any problem, try to solve their problem by writing a brief post on it.
->Get help from Quora. A wonderful Q&A site which helps us to get enough ideas to write a blog post. Find unanswered questions, find solutions to question, write a blog post on that problem. You're Done!
-Read popular blogs in your niche. These are the places where experts are helping others. Try to find out something from popular blogs.
Discuss with fellow bloggers. These discussions are too much helpful. Bloggers never hesitate to help anyone. Try to know the problems of others, get suggestions from them.
-> Use Google Trends To drive more traffic to your blog – Google trends can be used to find hot topics trending over the internet , What makes Google trends so powerful is the fact that it is powered by Google – the most robust search engine in the world.
That's it, all i can say! Happy Blogging –Succeed in Blogging – 11 Point Check list to Know If You Can
For more keep visiting and don't forget to share your views below in the comment section.