Global selling is a way of selling online that allows sellers to reach customers outside their usual market. Amazon Global Selling is a multi-country e-commerce platform that allows sellers to list their products on Amazon's international sites. Amazon's platform converts each item's purchase price into the buyer's local currency when selling internationally.
WHY AMAZON'S GLOBAL SELLING IS THE PERFECT SOLUTION IF YOU ARE LOOKING TO EXPAND YOUR BUSINESS OUTSIDE OF YOUR COUNTRY?
To list your products on amazon global selling sites, you must go through each marketplace's registration process. Then, you can start selling products to customers in those countries.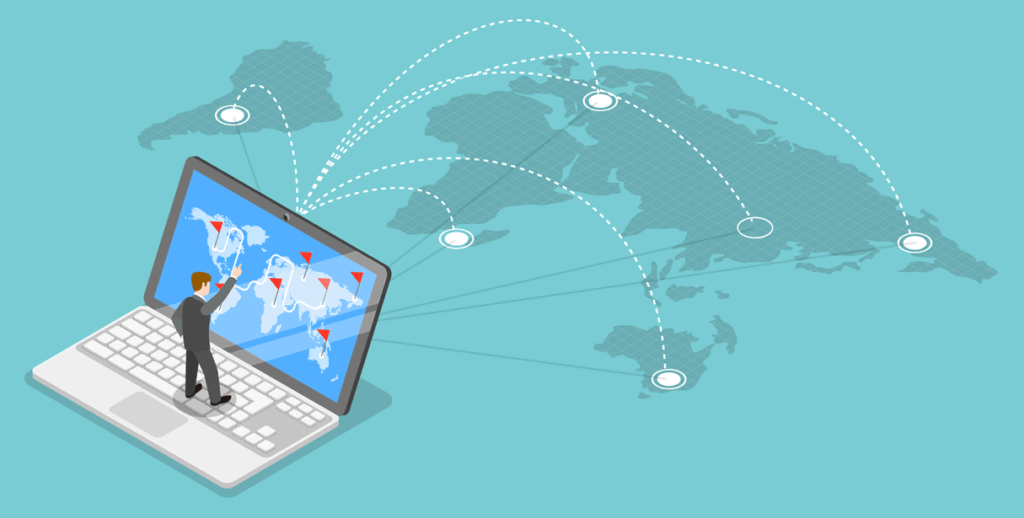 WHY USE AMAZON GLOBAL SELLING SERVICES?
Amazon is the preferred shopping site for customers due to its trustworthiness and reliability, ease of purchasing, and a huge inventory of products. 
With amazon global selling, you can sell your products on Amazon's site in more than 200 countries. AGS allows you to list products in different languages, accept international credit cards, and ship products to any country.
Amazon Global Selling is the only marketplace that caters to all types of exporters – small, large, private, public, and first-time exporters. Amazon has huge potential for Indian products and is the right platform to explore for Indian exporters. Amazon Global Selling enables Indian exporters to tap into this massive global demand and expand their business globally. 
It will help you research products, create listings, manage shipments, and more. It is flexible, and you can start or stop your export business whenever you want. You don't need to maintain a warehouse in other countries; Amazon will store your products.
With amazon global selling, you can export inventory to Amazon.com from your inventory or inventory held at Amazon's fulfillment centers.
Why is it easy for Indian exporters to export their products with Amazon's Global Selling?
While selling their products globally, Indian exporters don't have to worry about shipping and logistics because Amazon takes care of the shipping. Amazon also takes care of import and customs duties, so exporters don't worry about that. 
The exporter has to fill in the shipping details and other facts about the product, and the system automatically calculates the customs duties that have to be paid at the time of shipment.
Amazon's Global Selling enables simplified cross-border selling for sellers, who can now stock their inventory in the nearest Amazon warehouse and sell to customers worldwide at their own desired price.
You can also set a different price for each country, making it easier to target other countries and regions and find the right price for each.
Some Of the Common Products That Exporters Can Sell On Amazon Global Selling platform
There are hundreds of thousands of products listed on Amazon, and there is a significant demand for home textile products. On Amazon, you can sell home textile products in any category.
Fashion and Fine jewelry items are made in various materials. You can sell these fashion accessories through the amazon global selling marketplace.
Many people love to use leather products, and it is a symbol of luxury for them. They can also buy leather accessories from Amazon to make themselves feel special.
Selling health and personal care products on Amazon is a great way to expand your business and reach new customers. Some of the best-selling categories for beauty products are Haircare, Skincare, Makeup, and Fragrances. Health products like Vitamins and Supplements are also popular. Amazon shoppers are looking for quality products at the best prices, and many exporters can meet that need. 
The exporters who want to start their own business on Amazon can export ayurvedic products like oils, creams, supplements, and beauty products.
There are various brands of beauty products available in the market. Exporters can source these products from the manufacturers and sell them on amazon.
To start selling toys and sports goods online, you need to create a seller account and register your products with the sourcing team. Once your products are approved and listed, you can start marketing and selling them on Amazon.
Amazon has a large international customer base and offers a huge potential for electronics sellers.
You can also sell imported wooden furniture on Amazon.
What steps do you need to take to make sure that your products are added to Amazon Global Selling Marketplace?
You need to visit the Global Selling page on the Amazon website and click on the Start Selling with Amazon button.
You need to choose what type of inventory you have on the next screen and then click on Next.
Once you have done that, Amazon will ask you for some basic information about your company and a few details about your products.  
Once you have done that, you will be asked to fill out a few more details, depending on the type of inventory that you are selling.
Once you have done that, you will be asked to upload your inventory, and Amazon will review it.
Once your inventory has been approved, you will be asked to choose the language displayed in your inventory.
Once you have done that, you will be asked to set up your account, and you will be all set to start selling on Amazon Global Selling Marketplace.
How to list the products on Amazon Global Selling Marketplace?
Amazon's international marketplaces are different from its main site, and they have different rules for listing products. To list your products on Amazon's global marketplaces, you must first create an account on that marketplace. Once you have an account, you can add your products by clicking on Sell Your Product. You will be taken to a form where you can enter basic information about your product, such as the SKU and description, upload images, and set your inventory levels. After you've entered the basic information, you can click on International Marketplace Reports to see where your products will be sold. Most marketplaces have rules about what types of products can be sold. 
Summary: Amazon Global Selling allows sellers to list their products on Amazon Marketplace in different countries. Amazon is present in more than 200+ countries. Amazon Marketplace works on the principle of Buy Global and Sell Global. With amazon global selling, you can reach Amazon customers worldwide. Amazon Global Selling enables exporters to reach new customers globally, expand their customer base and reach new markets.