65BTP-House Modern Residence Design. With Nature Inspired Theme was Lovingly design with a modern, nature-inspired theme. This Modern Residence Design is a thing of beauty and a timeless piece. That will endure through the ages. This is a modern home surrounded by a vast garden. That converges at a colossal pre-war rain tree with such magnificence. That its presence is ingrained within the very architecture of the house itself. Throughout this home are numerous encounters. With nature whilst still being very much indoors.
Modern Residence Design Ideas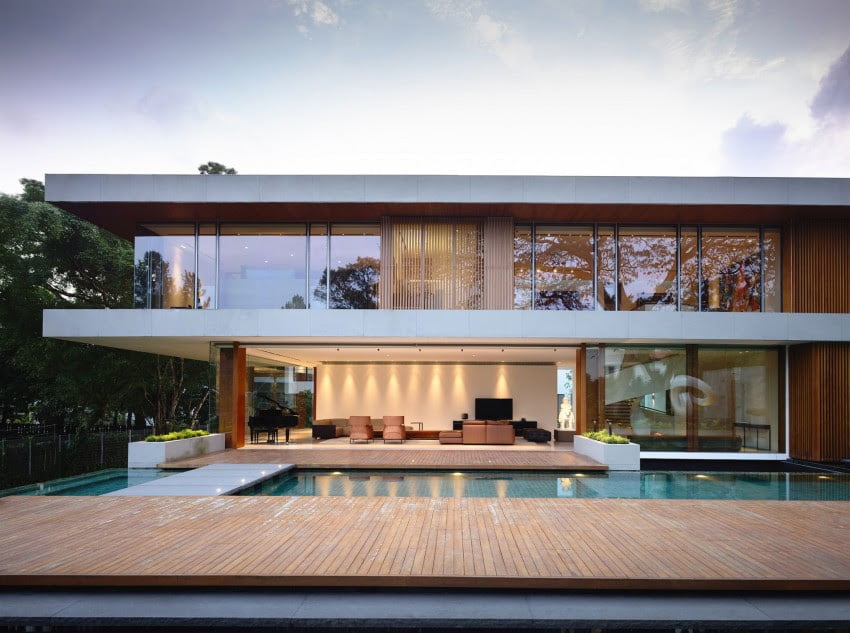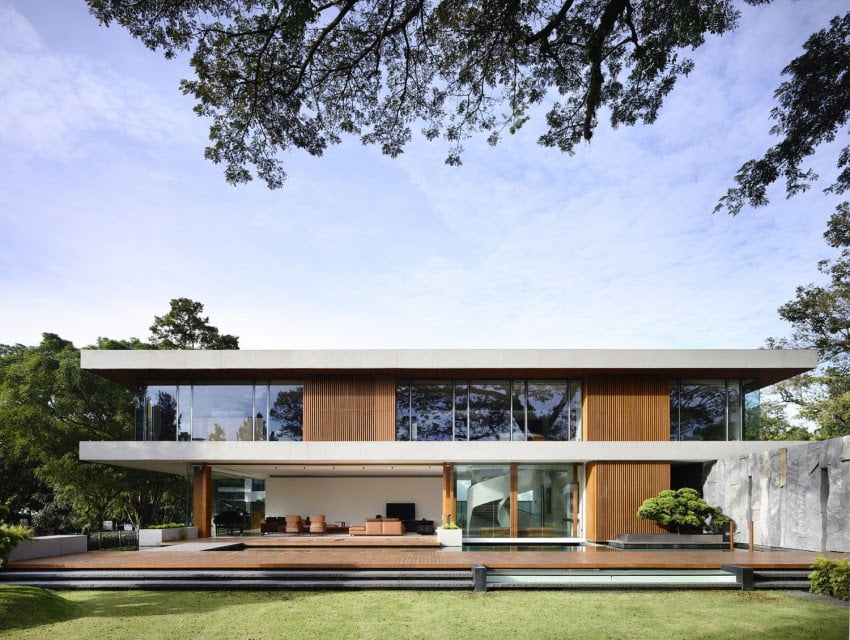 The architectural placement of the building allows for the viewing of the feature tree from all of the main spaces, from either of its two storeys right down to the basement.
Modern Residence Design Fact File: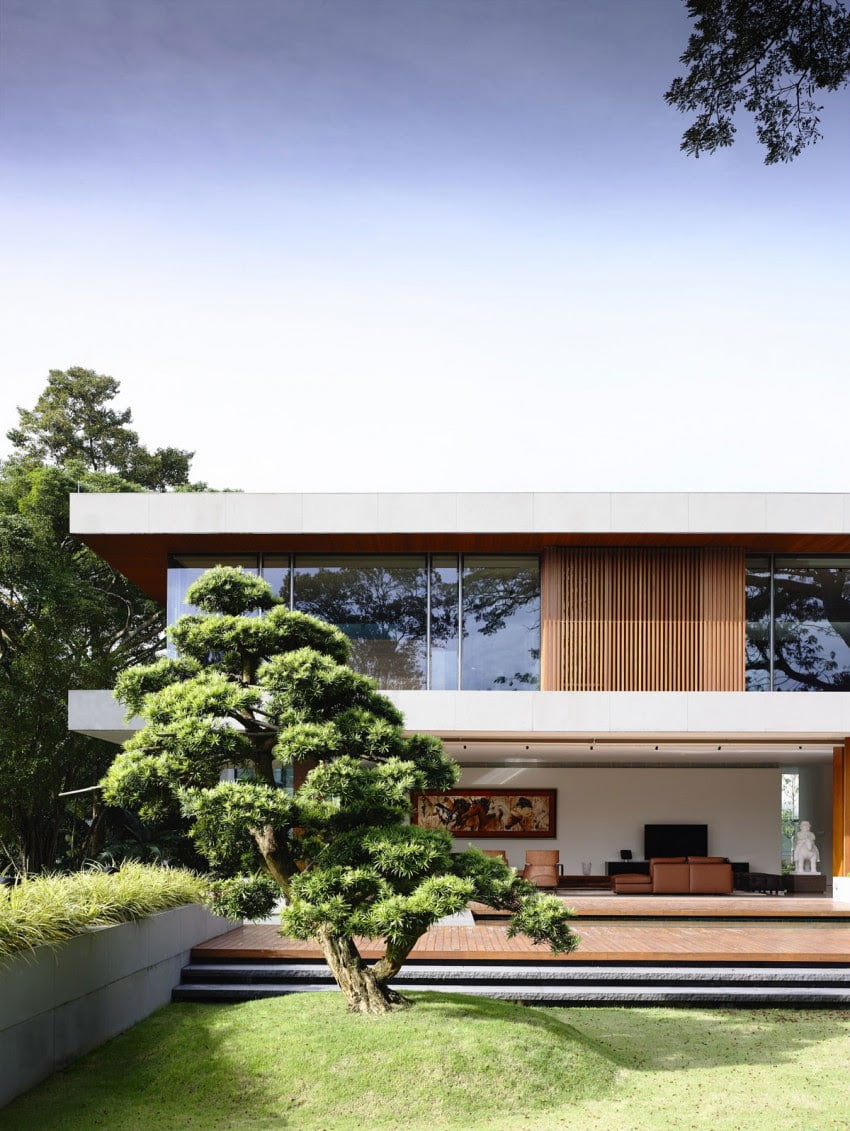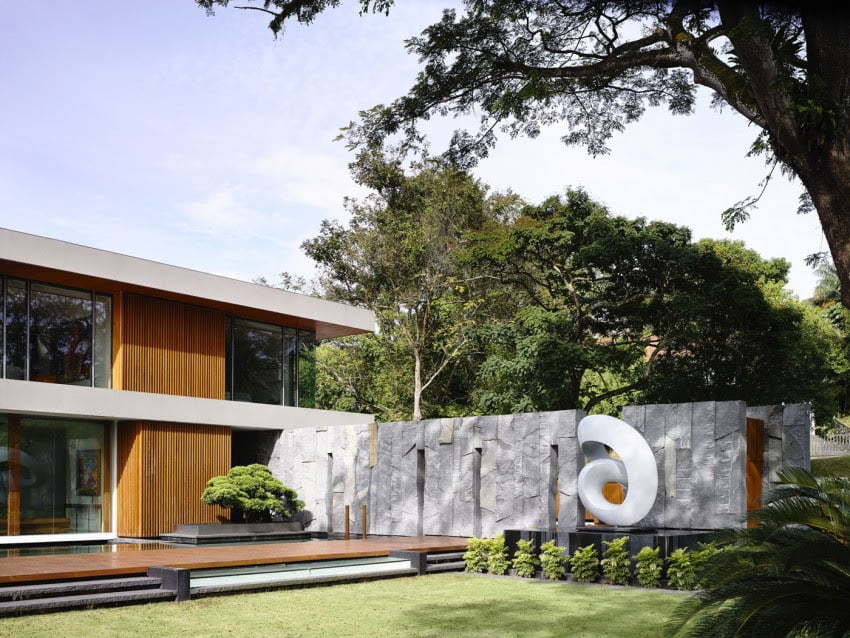 Basement in modern house interior design:

Making good use of the site's sloping typography, the basement was designed such that it opens up into a lower section of the garden, thus making it feel almost like being on ground level. This floor is dedicated to entertainment and relaxation, with a spa room, movie room, large multi-purpose hall, as well as an outdoor barbecue area.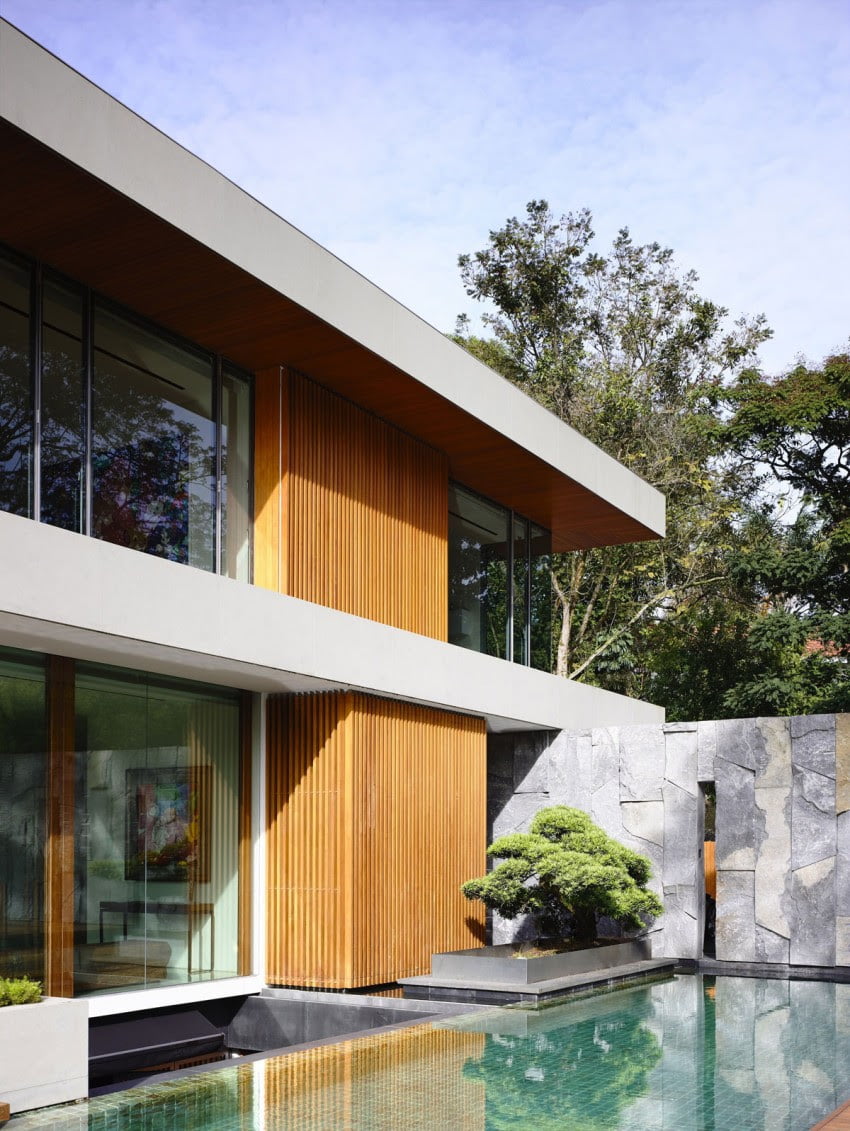 The self-contained service quarters are also kept here, with a mini kitchenette and sleeping quarters to boot. Again, outdoor elements permeate this section of the house by way of a water feature. That flows continuously under the powder room and spa room, thus deriving continuity across the various spaces.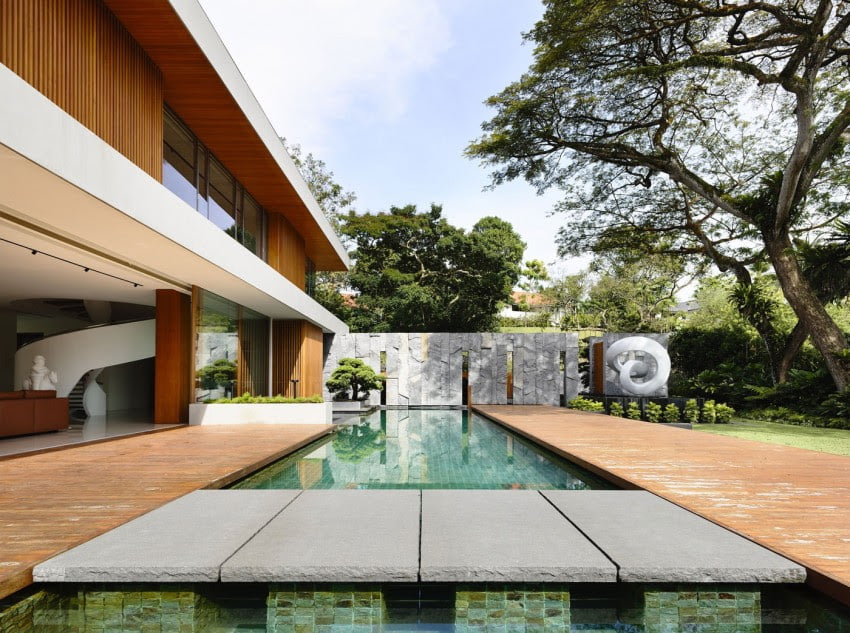 Sensibly placed skylights also help to bring ample sunlight into the spaces and brighten up the basement naturally. Interestingly, these skylights also provide a spectacularly clear view of the rain tree even from here.
Continue for more details on Next Page!!
no comments