Renowned Japanese architect Shigeru Ban, help to make Earthquake Proof Buildings from Rubble in Nepal. Because we know After twin earthquakes in April and May claimed 9,000 lives. And left vast swathes of Nepal in ruins. Survivors worried if they reused the brick rubble. They would end up with the same vulnerable, seismically unsound structures. Architect Shigeru Ban – who helped bring global attention to humanitarian architecture. And continues to influence fellow architects and disaster-relief workers – devised a solution(Earthquake Proof Buildings from Rubble).
Earthquake Proof Buildings from Rubble in Nepal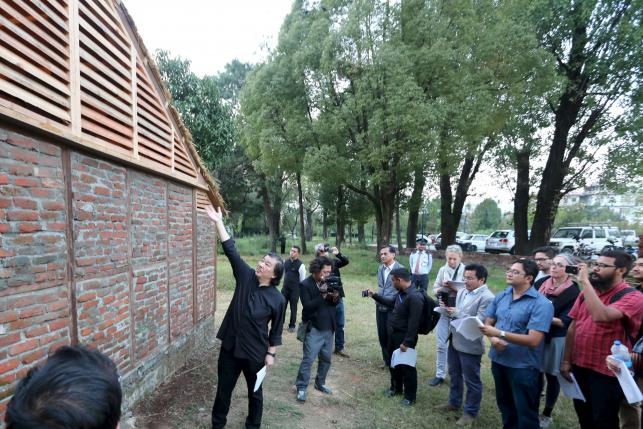 Architect Ban says; "Each disaster is different. So I have to go there to find out the particular problems to solve." Who built paper emergency shelters in Haiti after the 2010 quake. And the Philippines after Typhoon Haiyan two years ago.
The prototype for his latest humanitarian housing project in Nepal(Earthquake Proof Buildings). Consists of standard timber door frames joined together and reinforced with plywood. The frames are filled in with brick rubble, and the roof is covered with a plastic sheet and thatched for insulation.
The resulting structure is strong enough to meet Japan's stringent earthquake standards. He said in an interview at his office in Tokyo.
"I'm hoping people will copy my design. If we make 20, some other NGO might make more. I'm encouraging people to copy my ideas. No copyrights," Ban said. Noting he always tries to enlist the help of his houses' future inhabitants.
"If they're involve in the construction, if the structure needs maintenance. They will know how to do it themselves."
ADAPTING TO LOCAL CONDITIONS TO MAKE EARTHQUAKE PROOF BUILDINGS.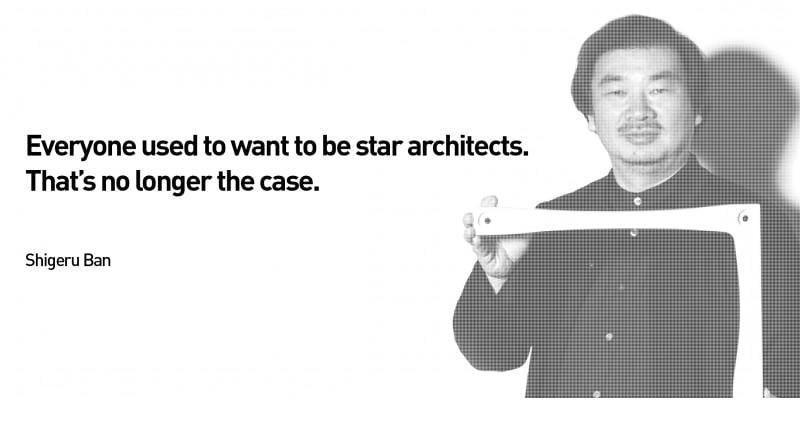 After the quakes hit Nepal, Ban said. Nepali students in Tokyo and his friends around the world hastened to raise funds for his earthquake proof buildings project.
"It moved rapidly at first, but not as rapidly as I wished because of the local situation," Ban said. Referring to Nepal's fuel shortage.
Ethnic Madhesi groups, protesting that Nepal's constitution adopted in September marginalises. Them have been blocking trucks from India. The blockade has led to acute shortages of fuel and medicine.
Ban is used to adapting to harsh local conditions when create earthquake proof buildings for disaster victims. And in this case he had to tweak his original prototype.
Instead of constructing the roof frame with his signature cardboard tubes. As he used after the quake in Christchurch, New Zealand. For a cardboard cathedral – the fuel shortages led Ban to make trusses from timber. Until factories are up and running and cardboard can be procured again.
His initial goal to build 30 homes in Phatakshila in the Sindhupalchok district in central Nepal in the coming months is moving forward.
Whenever possible, he uses locally available materials, and prefers renewable resources such as timber and paper to concrete and steel.
Ref : Returns
"The strength of the building itself has nothing to do with the strength of the material. Even a concrete building can be destroyed by an earthquake very easily. But a building made of paper sometimes cannot be destroyed by the earthquake," he said. Sitting in a chair of his own design made of cardboard rods as solid as wooden dowels.