White Staircase Design ideas for your home interior decoration, with some elegant and contemporary in style. This staircase design ideas and examples are unique, in a matter of their design, execution and really coming out with their identity. So, this collective examples of white staircase design – help to take your interior design, one step ahead. Also, help to achieve some extraordinary comfortable and usable spaces in house interior design.
Examples White Staircase Design
1. These White Staircase Design, that go up to a rooftop space in a Japanese home, designed by Yoshiaki Yamashita.
Photography by Eiji Tomita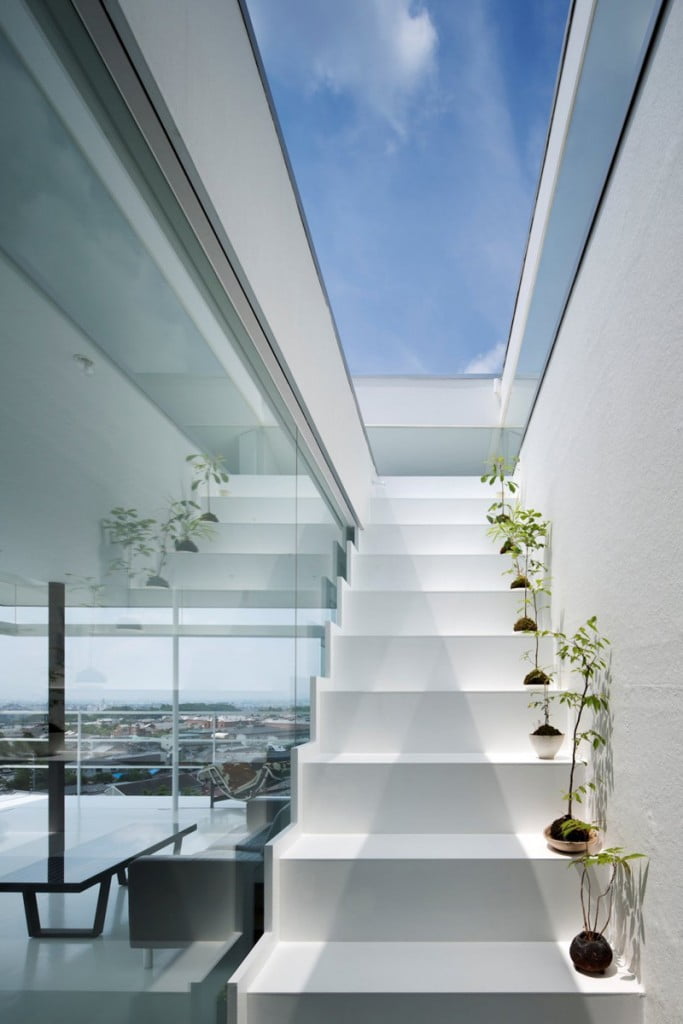 2. These White Staircase Design in a house in Moscow, designed by SL*Project
Photography by Ilya Ivanov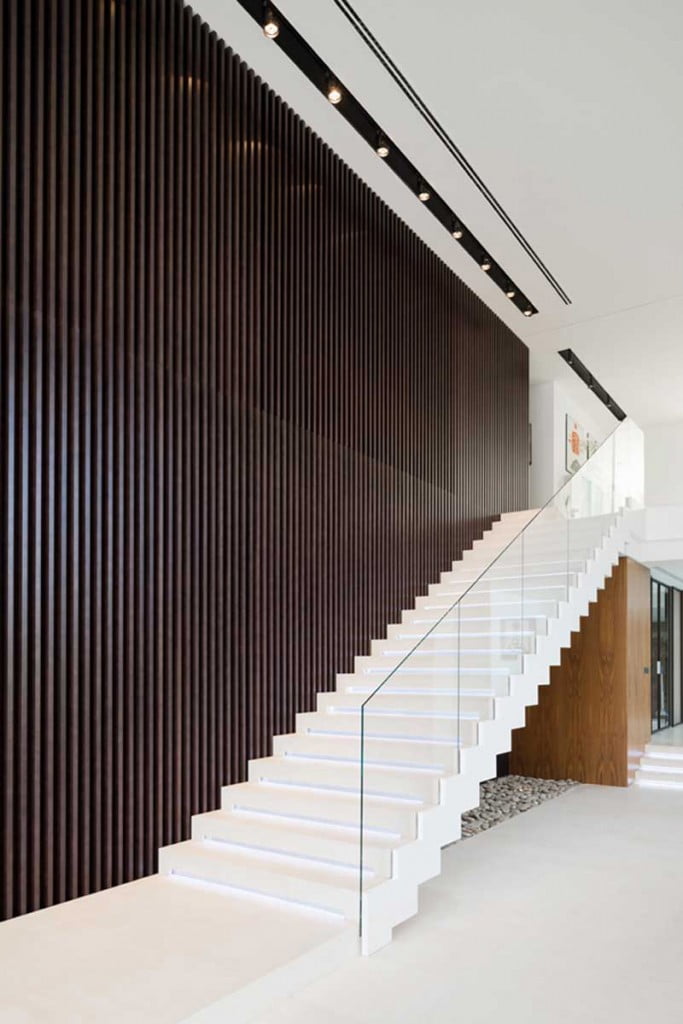 3. These white stairs, next to a green wall, in a house in Singapore by Park+Associates.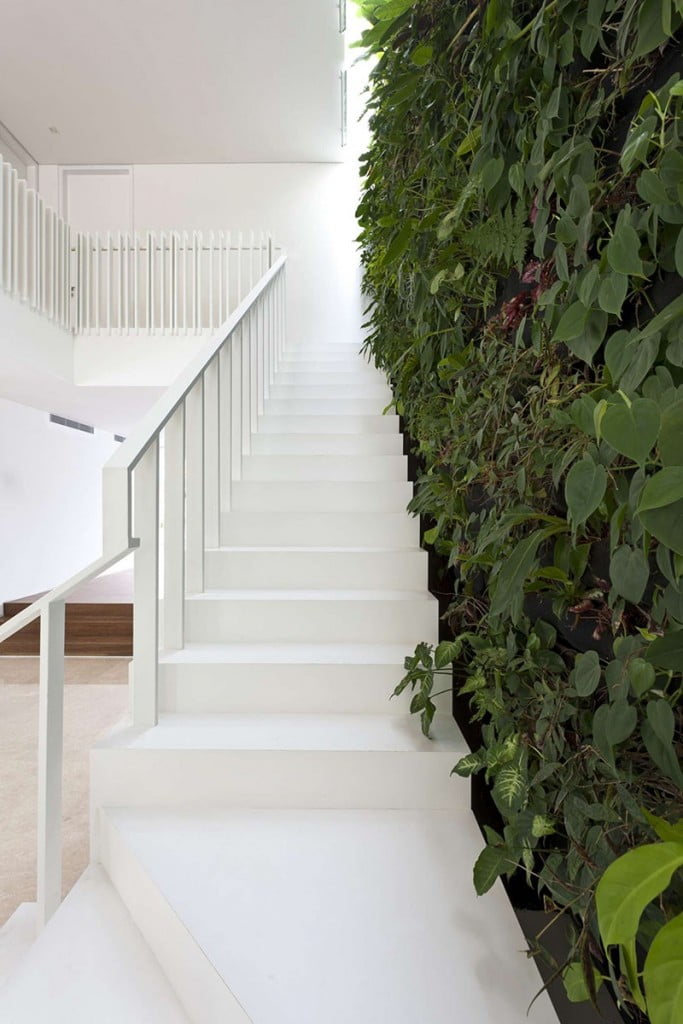 4. The White Staircase Design at the Sanibell Headquarters in The Netherlands by RoosRos Architecten.
Photography by Pieter Kamp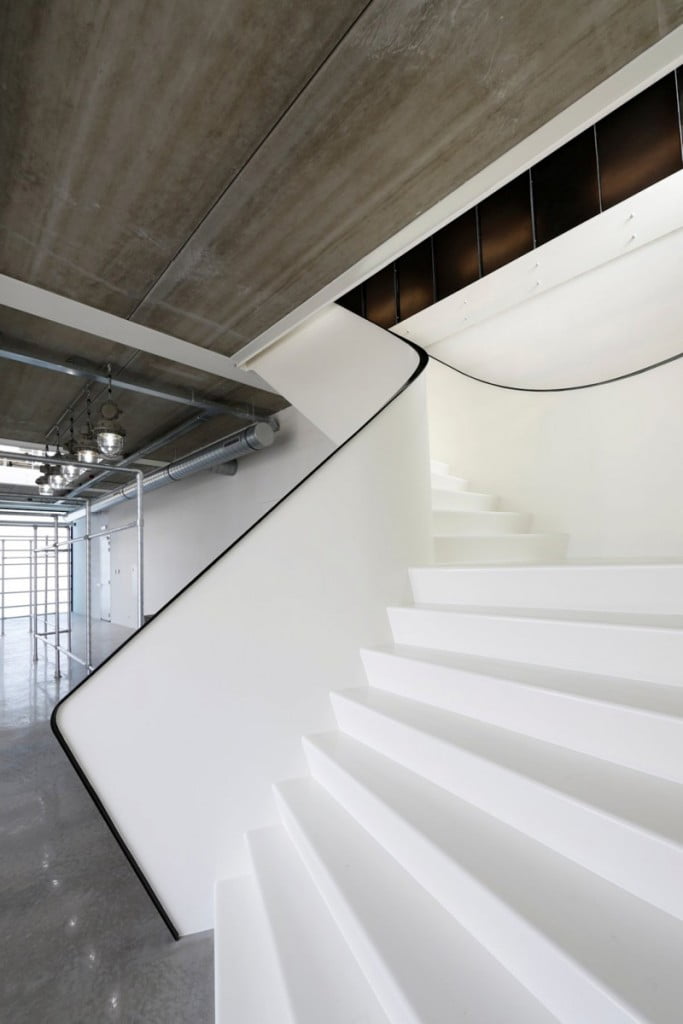 5. The White Staircase Design in a minimalist home in Japan by FORM/Kouichi Kimura Architects.
Photography by Yoshihiro Asada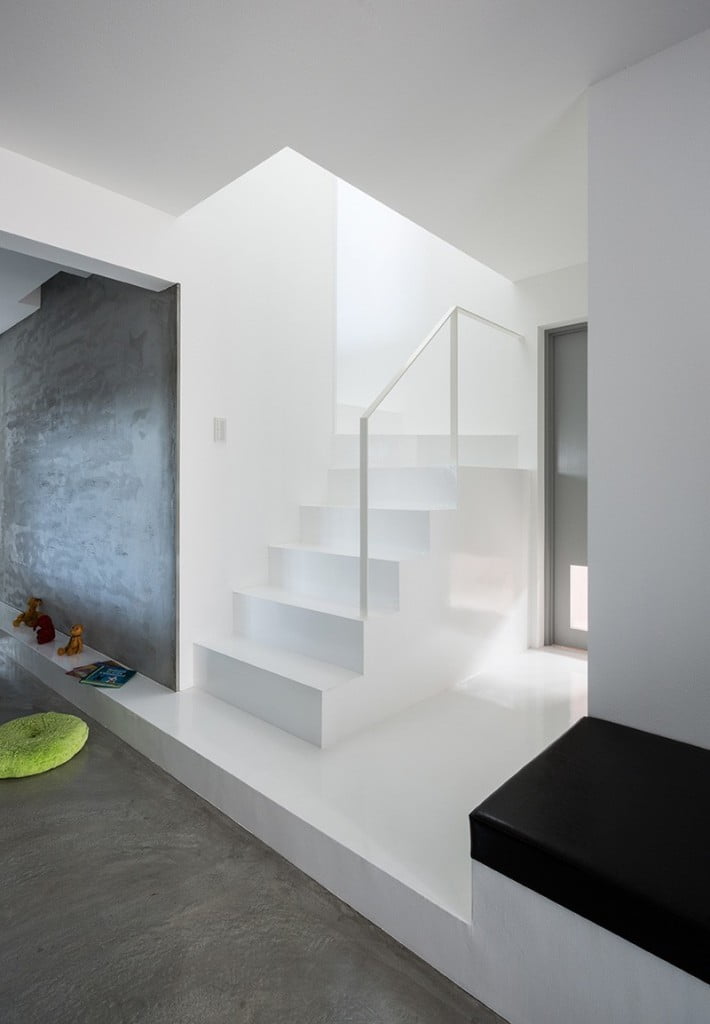 6. These stairs lead up to a second level in this Portuguese house, designed by Contaminar Arquitectos.
Photography by Fernando Guerra – FG+SG architecture photography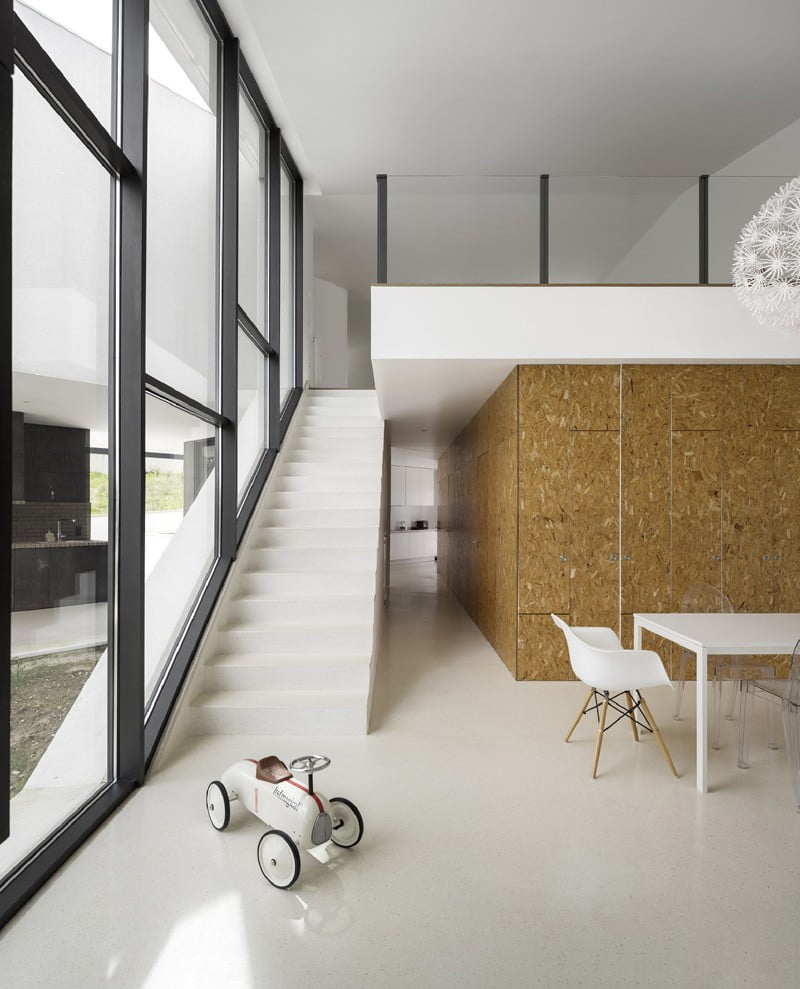 7. The stairs inside this house in Yokohama, Japan, designed by N MAEDA ATELIER
Photography by Toshihiro Sobajima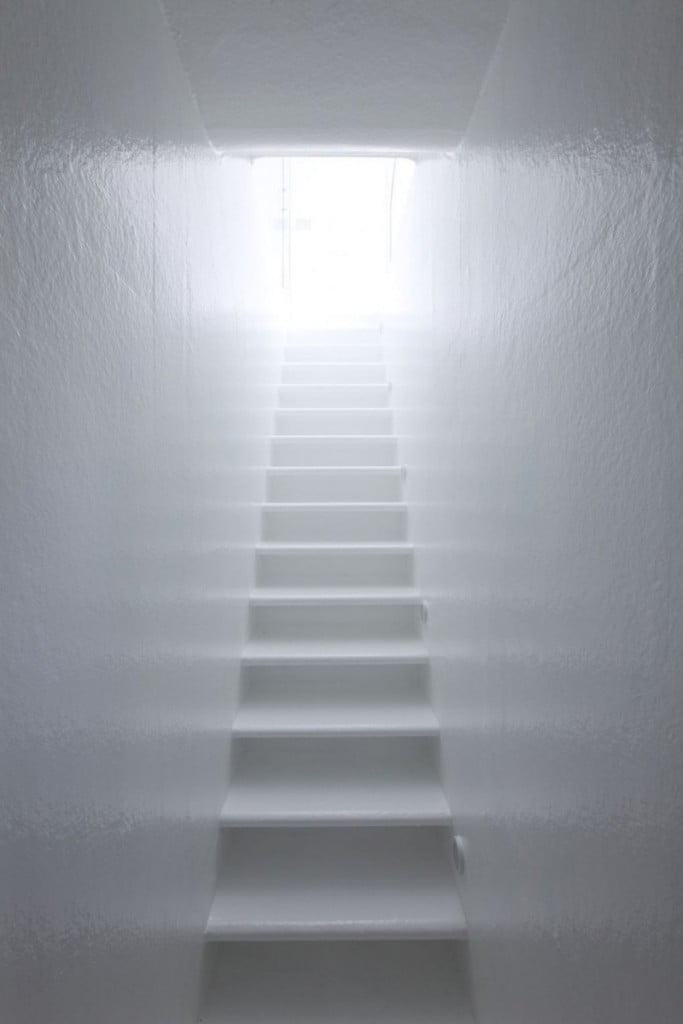 8. These White Staircase Design, designed by 3ndy Studio.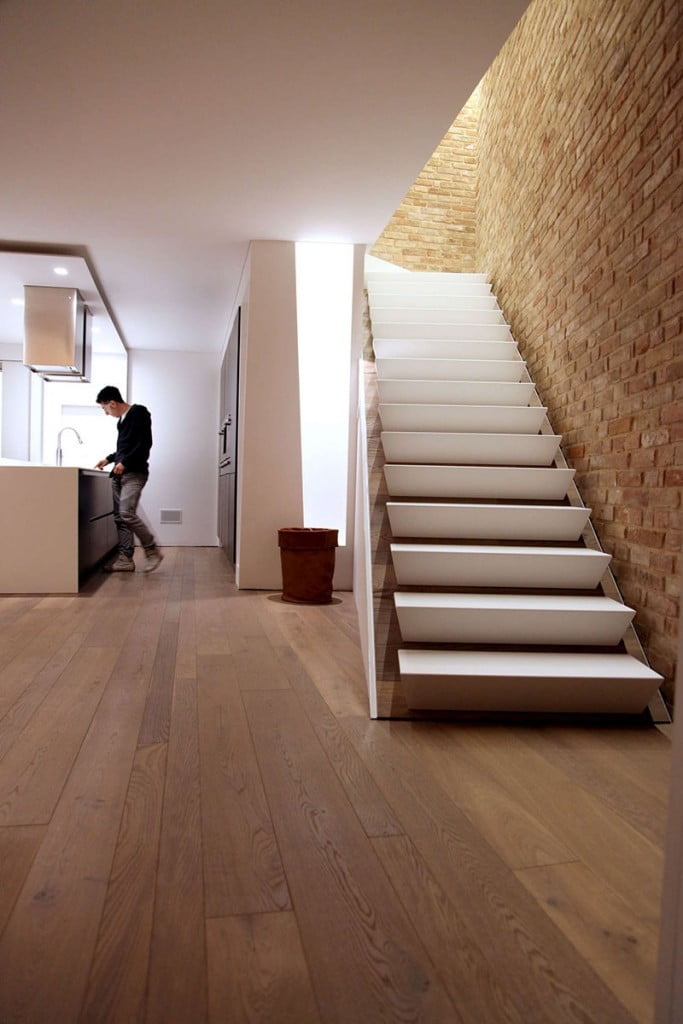 9. The white hanging stairs in this house In Norway, designed by Saunders Architecture
Photography by Bent René Synnevåg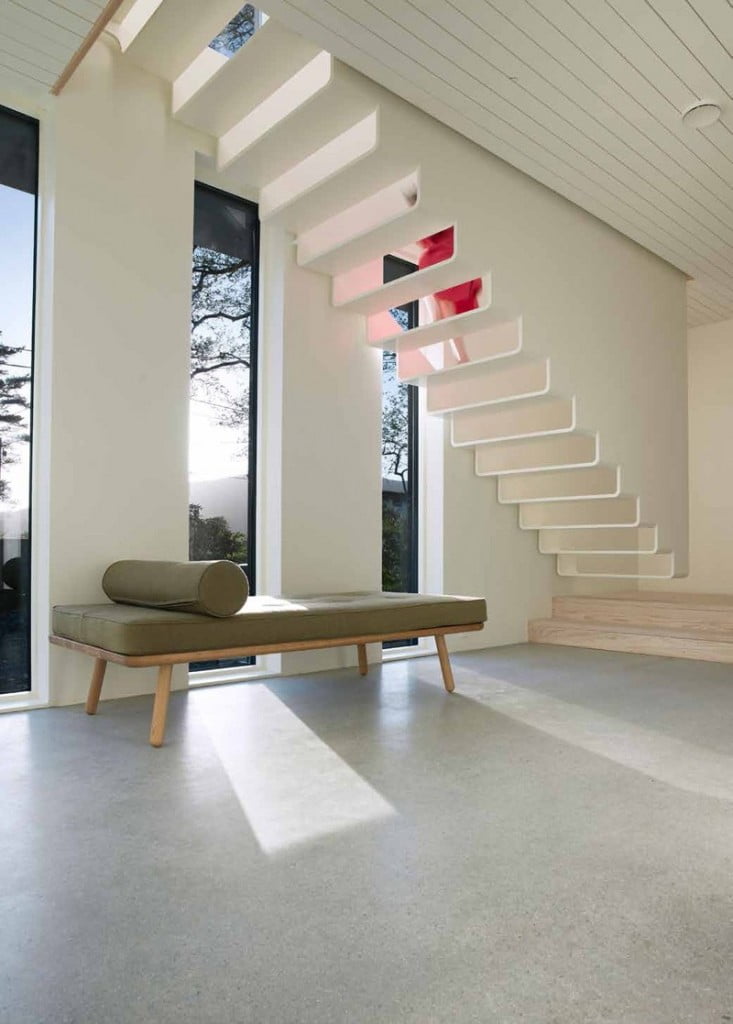 10. Beautiful Staircase In Double height Luxury Living
11. Modern House Design With Inner Courtyard In Bengaluru, India by Purple Ink Studio