Windows open up a world outside your home, but they also speak volumes of the ambiance inside your home. They are more than functional elements that allow light and air circulation. Decorating your windows forms a vital part of home decor and goes a long way in making the room look and feel unique.
Before you continue, here are a few questions to help you observe your windows better and arrive at the best treatment for them:
Decorating Your Windows – Curtains and Beyond
How much light do your windows allow?
Shape and Size of the windows; too narrow, or too wide, maybe too tall? Is it a French window or Bay Window or an Arch window?
What is the existing decor theme of the room? You can bring curtains to merge seamlessly into the current theme, or pick colours and patterns that will set the tone for the rest of the decor.
Once you have a better understanding of how you want to use your curtains; that is to block light or just mildly filter it or both on varying occasions, keeping in mind the size and shape as well as the current decor theme of the room, you can take a pick from the following types of curtains/ window treatments.
1. The Tie-up Curtain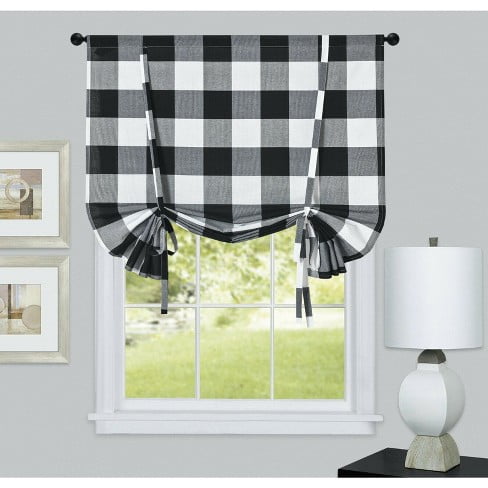 Strings of small panels of cloth allow the curtain to be tied around the rod forming little loops, providing a casual yet decorative look. Pleating is natural with no additional stitching on the fabric panel.
2. The Grommet Curtain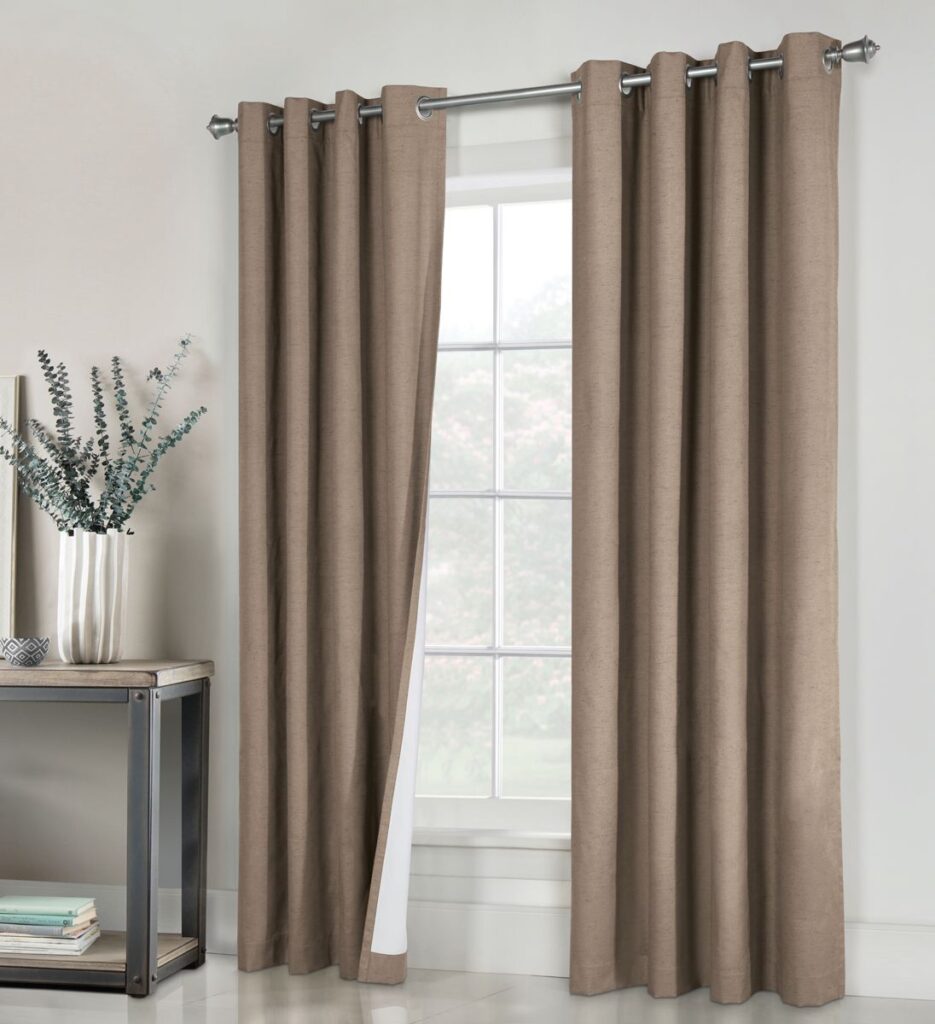 Grommet rings stitched into the fabric panels support the curtain on the rod. Here the rod shows in bits and looks nice for decorative rods.
3. Rod Pocket Curtains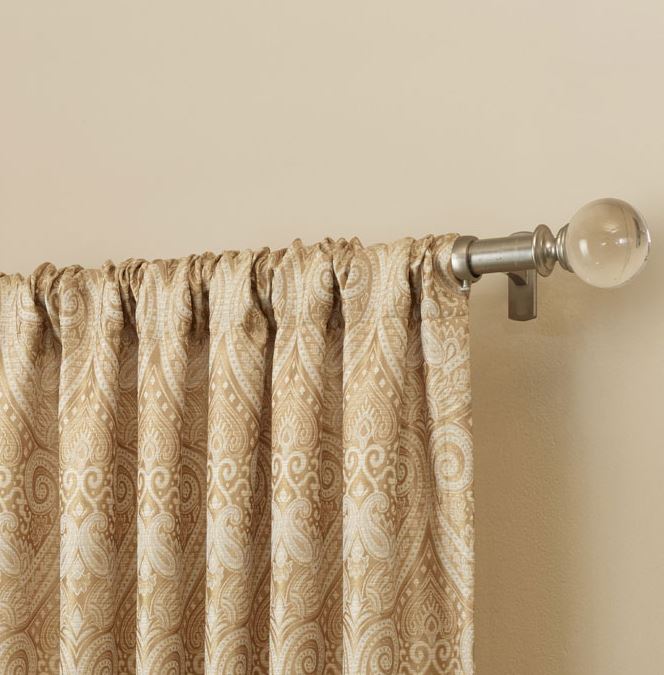 The fabric panels itself is stitched to form a continuous loop through which the curtain rod passes, the rod is hidden from view. Pleats can be incorporated by manual arrangement or have pleats stitched in the fabric panels.
4. Curtains with Rings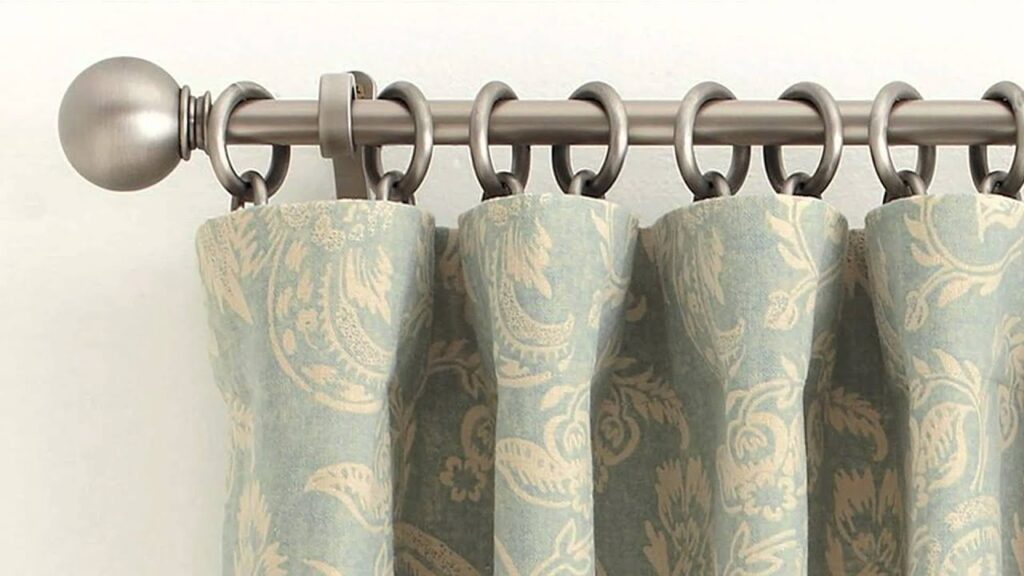 The curtains are supported on the rod with the help of rings, they not just support ease of movement but also make the curtains appear longer. This is a good solution when you want to place your curtain rods higher up, close to the ceiling, adding to the visual height.
5. Sheer Curtains
Sheer refers to the fabric used. It is a great option when you want privacy and some decorative treatment for the windows, but still want to allow as much light as possible. Some sheer curtains such as lace provide a whimsical look, while certain others such as silk panels are sophisticated and glamorous.
6. Double Curtains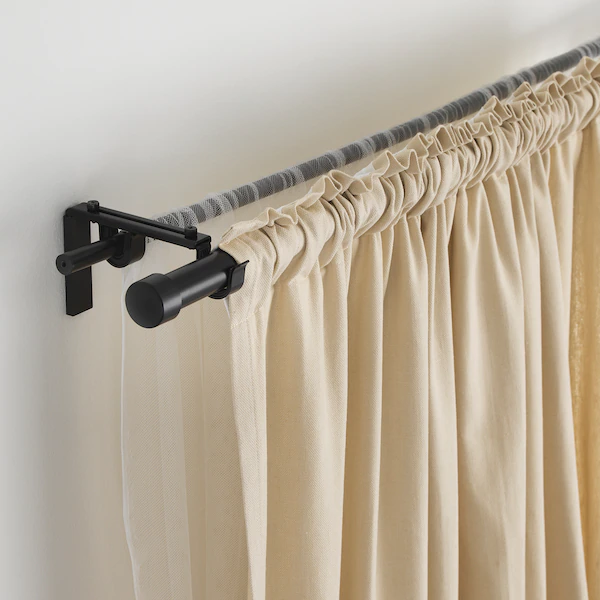 Double curtains are two or sometimes even three layers of fabric. While it serves a practical purpose of allowing the curtains to be used differently to control the amount of light, such as a sheer material in the background to allow more light in and the thicker fabric in the foreground tied back or opened up when the room needs to be darkened. But this style also provides a formal look to the area, and can be used in the formal areas of the house.
7. Valance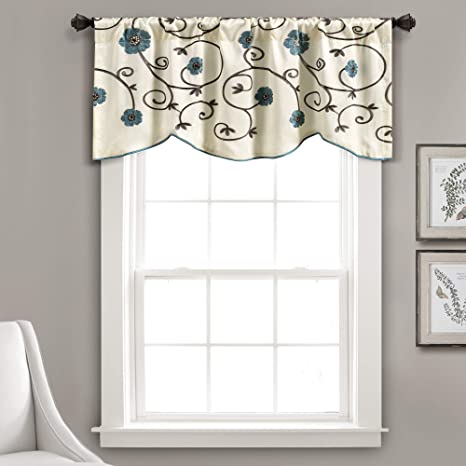 This is a simple form of window treatment, which is inclined more towards decor and visual aspect rather than practical usage. It's just a simple cloth without complicated stitch or pleats that just hangs above the window framing the top portion. It is normally a static fixture and is great when paired with curtains also or used alone where privacy is not a concern and sunlight is welcome.
8. Shades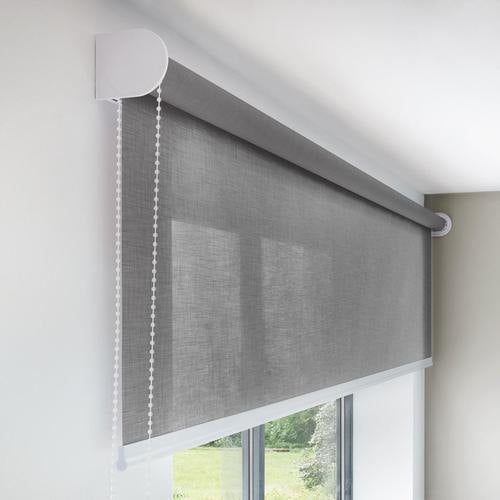 Shades are typically flat panels of 'soft' furnishing when open and form either a roll or pleats when pulled up. There are different types of shades; some of the popular varieties are Roman Shades, Rolling Shades and Tie-Up Shades.
9. Blinds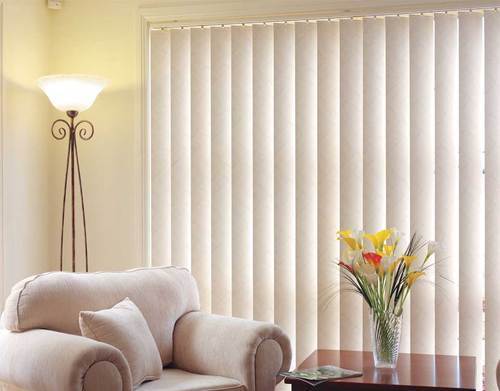 Blinds are typically made of hard materials that stack up either vertically or horizontally. They were used more in commercial spaces. But the days of dull looking blinds are long over, now you can get blinds in far more interesting materials, colours and patterns. My favorite is nature inspired wooden blinds or bamboo blinds.
10. Combination Styles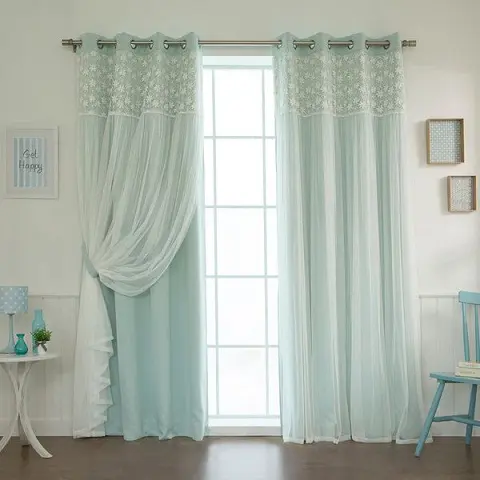 Liked more than one of the above options, fret not, you can combine the various treatments to provide a unique yet cohesive look.
We hope this post helps you in finding the right window treatment for your home! Happy decorating!