TEN Arquitectos is very proud to participate in the Dedication Ceremony & Cornerstone Presentation on Tuesday, July 19 from 10:30 a.m. – 11:30 a.m. of The Mexican Museum in San Francisco, CA. The premier museum of Mexican, Mexican-American, Chicano, Latin American, and Latino art, culture and heritage. Located at 706 Mission St. in San Francisco, The Mexican Museum occupies the first four floors of a new 700,000 sq. ft. luxury residential tower by Millennium Partners.  The tower and museum will connect to the adjacent 1903 Aronson Building, which is being restored and rehabilitated as part of the project.
THE MEXICAN MUSEUM DEDICATION CEREMONY.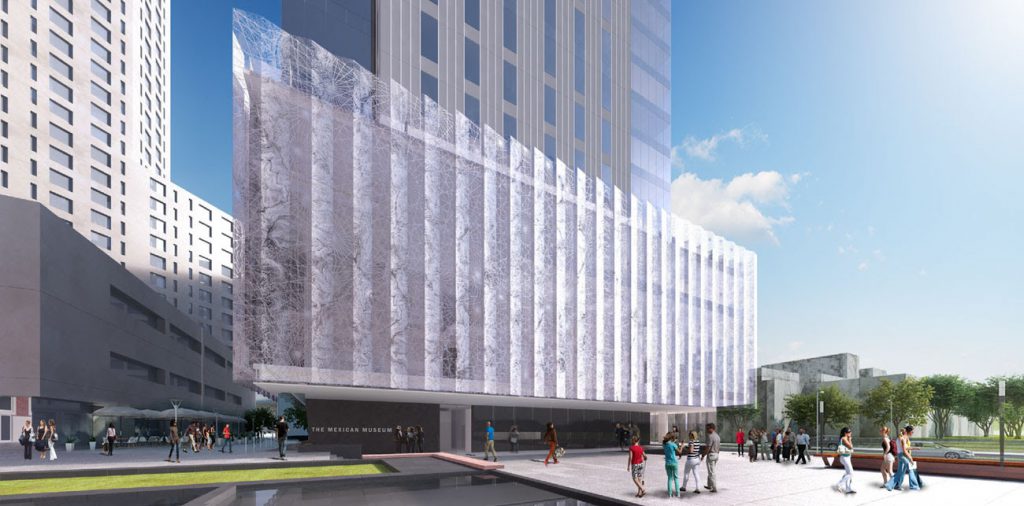 In its new home, designed by TEN Arquitectos,  the museum will showcase its permanent collection of more than 15,000 pieces, surrounded by a three-story art/facade by Mexican-based artist Jan Hendrix.
Additionally, this new complex features two double-height galleries, an amphitheater, education center, restaurant and museum store.
The Mexican Museum will become a cultural, educational and a social center for the enjoyment and promotion of Mexican and Mexican-American art and culture in the cultural heart of San Francisco.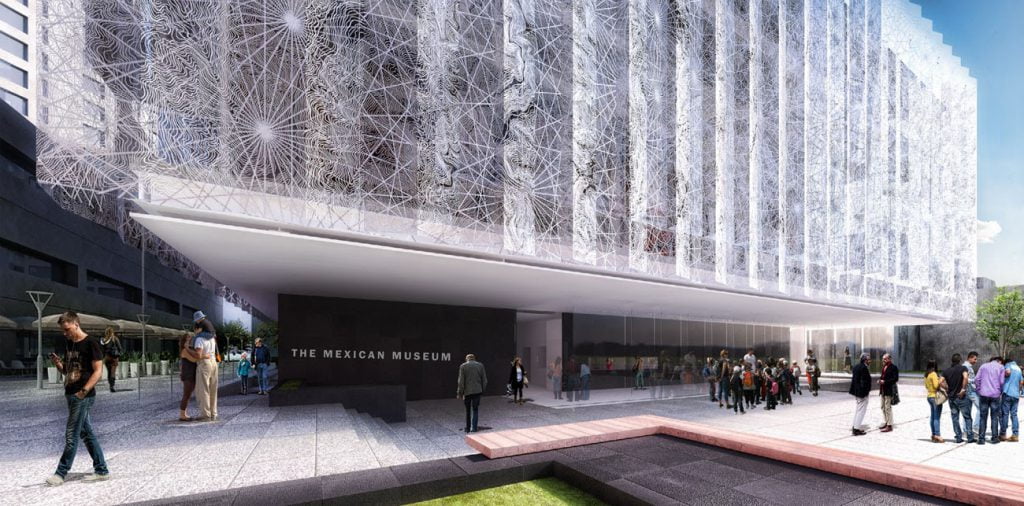 The Mexican Museum Fact File.
Date Started: 2013
Date of completion: 2018
Location: 706 Mission St., San Francisco.
Size: 52,000 square feet.
TEN Arquitectos Team: Enrique Norten Hon. FAIA, Melissa Fukumoto, Carlos Salas, Patricio Paredes.
The Mexican Museum Project Credits.
Architect of Record: A+D, Architecture + Design / Pfau Long Architecture, a Joint Venture Sandra Vivanco, Peter Pfau, Lourdes García, Meaghan Dufford.
Art facade: Jan Hendrix.
Metal facade Engineering: Zahner.
Glass facade engineering consultant: Studio NYL.
Daylighting Consultant: Loisos + Ubbelohde Associates, Inc.
MEP Consultant: Engineering 350
Structural Consultant: SOHA
Cost Estimator: Directional Logic.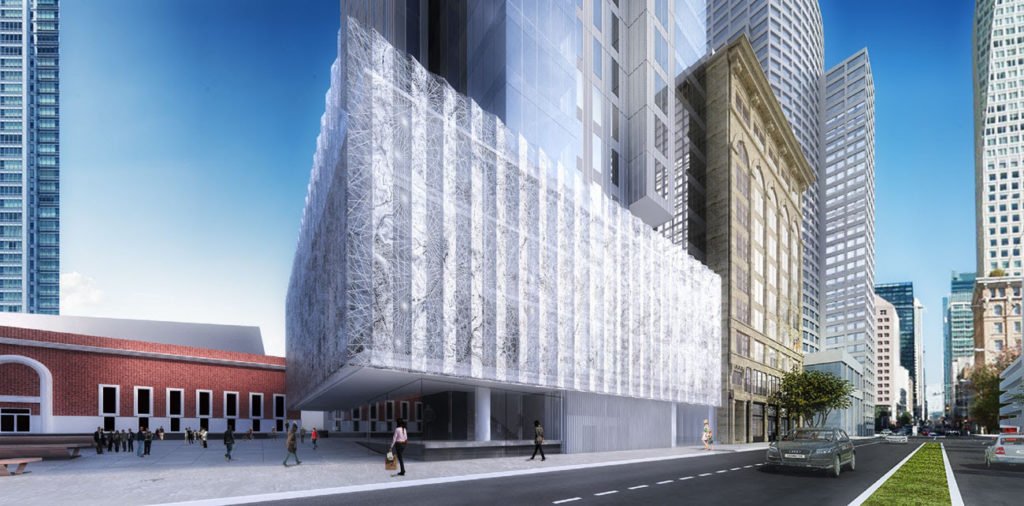 Know More About Museum Design and Architecture.
Additionally, TEN Arquitectos is currently designing MUNET (Museo Nacional de Energía y Tecnología) in Mexico City. This Project will received under DIY submission from the TEN Arquitectos.