Modern Interior Design: The Light Hotel Created by A31 is responding to the challenge to create a space. that would bring together all that is best in a hotel which is integrated in the Greek landscape and at the same time derives from it. A31 focused on the Greek Light, drawing inspiration for creation and functionality.
Modern Interior Design Into the Light Hotel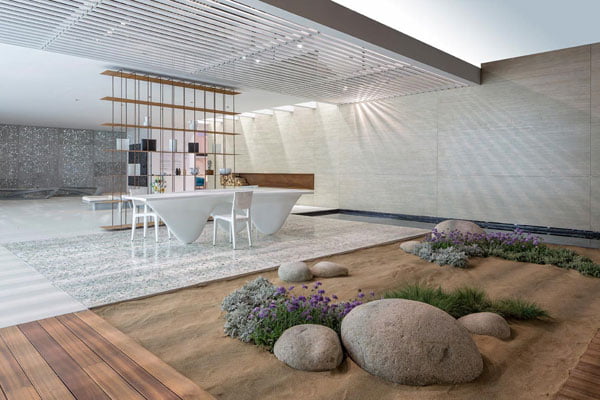 From the Desk of an Architect:
Perfectly attuned to the facilitators' intentions to generate an exhibition that will enhance the visitor's stimuli through experiential events and activities, the project " Into the Light Hotel " was  created in order to promote a contemporary though timeless architectural approach of an exemplary Greek hotel model.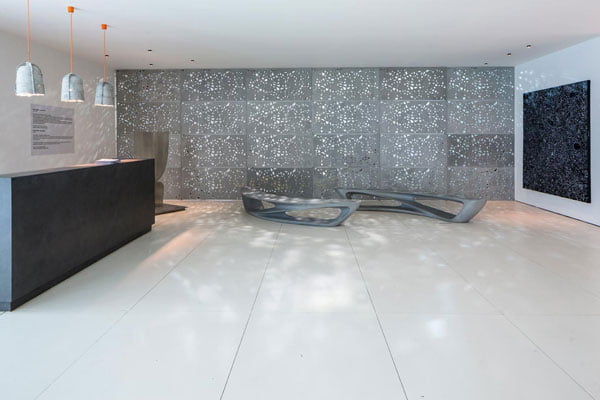 Light hotel Inspiration:
The materials used in light hotel are aligned with the essential-ism. that can be detected in the scenery, allowing to the light and its natural advantage to emerge and thrive.
At the same time, the use of slim materials is consistent with the new construction ethics. that prevent excess usage of raw materials, while making the building Eco-wiser and lighter.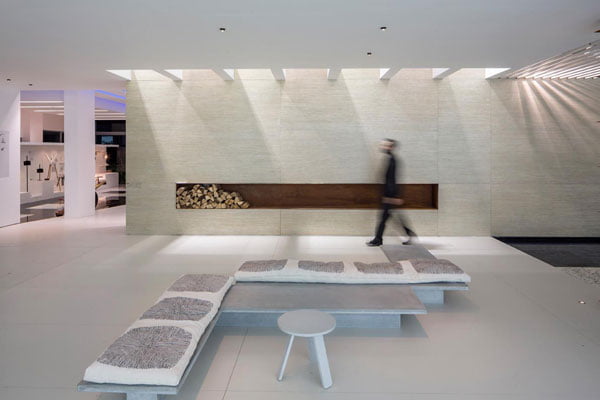 The Experience of light hotel:

"Into the Light Hotel" introduces the visitor to the 100% Hotel Show through a path that triggers memories linked to the way. we perceive light as it effortlessly fits into all our experiences.
The light hotel project aims to highlight the plasticity of architectural volumes and components. as well as the materialism of the walls and the utilitarian objects.
Architects: A31
Location: Greece
Architectural Design: Praxitelis Kondylis
Design Team: Praxitelis Kondylis, Stephanos Nasopoulos, Christos Spetseris
Photographs: Christos Drazos
Construction Management: Panagiotis Karras
Light Design: L+DG Lighting Architects
Landscape Design: Archetopo, Shagik Berberian, Nicola Galiatsou.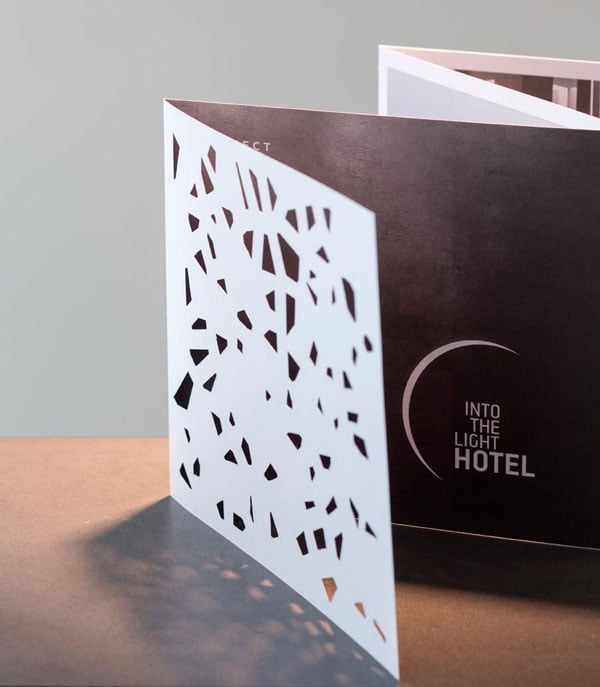 Know More About Hotel Interior Design Trends.
Continue for more detail and pics on Next Page!!
The Light Hotel Premises:
"Greece is its cities, its mountains, its seas and its islands" is the main idea. which summarizes in a sentence the approach behind the design and material choices. as "Into the Light Hotel" unfolds in 5 main sections:
1) The reception: An urban space which introduces the visitor to the concept and paves the way for the conquest of the integrated experience that shall follow.
"Into the light – The installation" by Α31 triggers memories and feelings and "The meeting", a striking sculpture (1,80m) of Yiannis Moralis included in the scenery. prove the ability of art – when integrated appropriately- to "add" to the space and enhance the aesthetic result.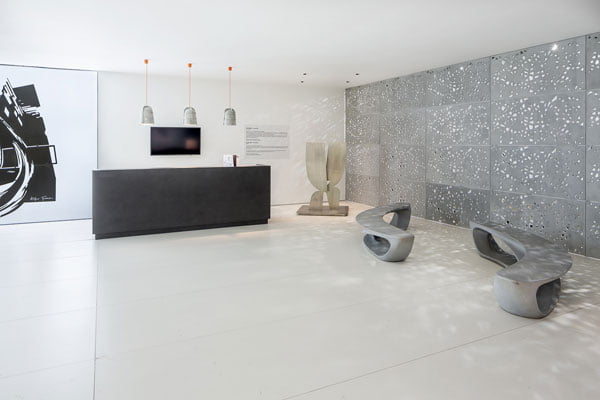 2) The Lobby:

A place which allows connection with the mountainside of the mainland. Stone and burnished rusted steel illustrate the raw beauty which fascinates through the mere lack of any pomposity.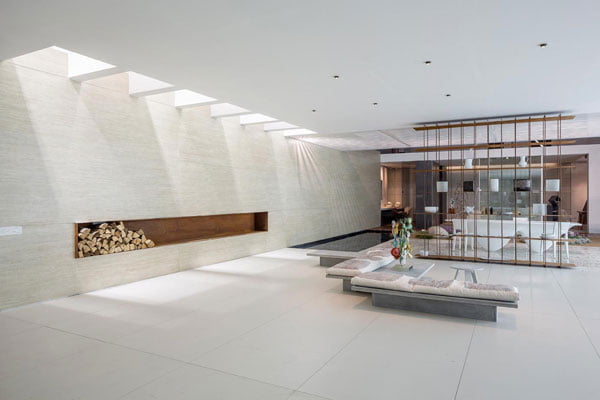 3) The Dining Room: A synthesis between classic and modern, allowing the harmonic conjunction of not only the elements included, but also the people for which it is intended. With its presence,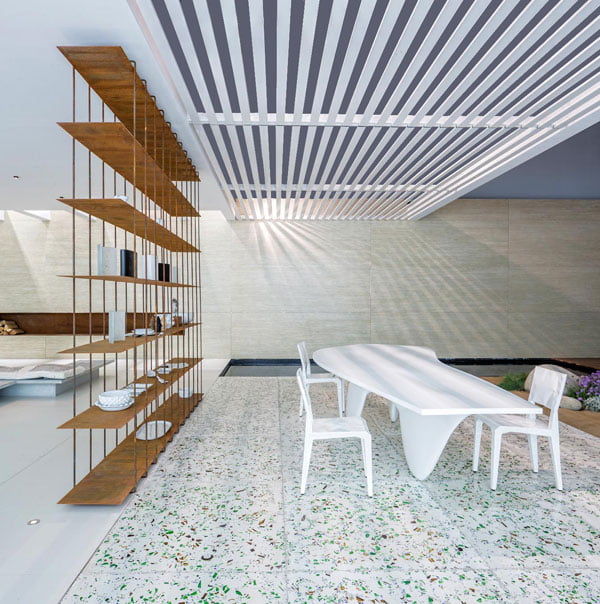 4) The garden: Arid plants in a sand pit compose a landscape that resembles that of the Greek islands.
no comments