West Hollywood's Pacific Design Center designed by Cesar Pelli. This is a three-building project that took four decades to complete, was finally brought to a conclusion last month with the unveiling of the third and last of the complex's geometric structures.
The Pacific Design Center 's dramatically angular red building joins the existing blue and green glass buildings, all designed by Cesar Pelli, in finally bringing closure to a massive project, begun in 1971, and comprised of more than a million square feet of showroom and office space intended for the city's design community.
West Hollywood's Pacific Design Center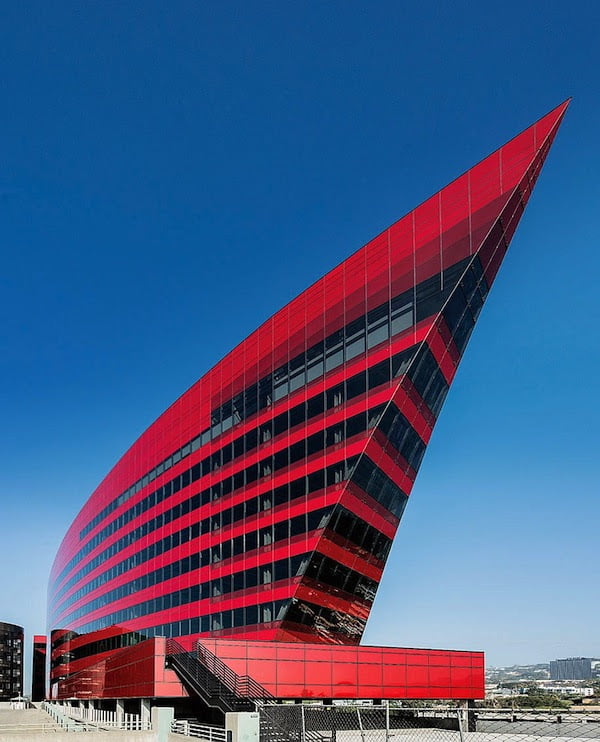 Comprised of two separate volumes, Pelli's enormously photogenic red building derives its striking ruby color from specially treated glass cladding, a material made more palatable, thanks to more advanced, non-toxic processes.
Accorded LEED Silver status, the pacific design center 's red building is, it turns out, quite green. "Now there are other ways to achieve red glass. It's a fantastic color. I'm delighted," says Pelli. As well he should be.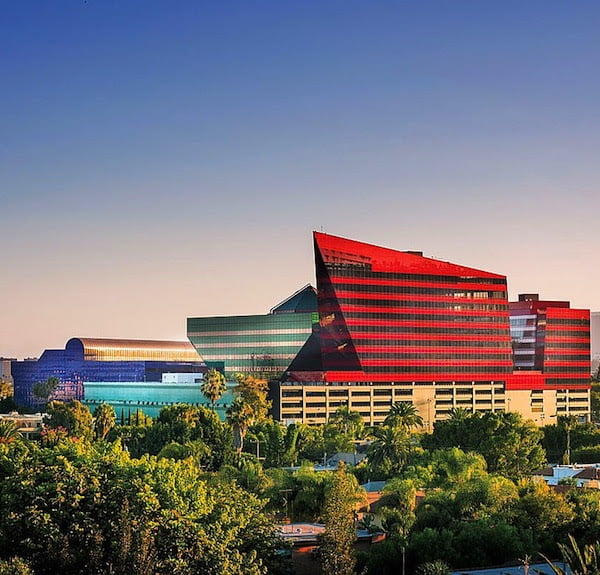 Los Angeles is urban sprawl with no center, right? Not really. The city is its neighborhoods, each with its own landmarks.
In West Hollywood, that landmark is the Pacific Design Center's trio of colorful, glistening glass buildings rising on a 14-acre campus.
Pacific design center Architecture:
Cesar Pelli, who spent more than four decades on the Pacific Design Center 's design and construction, takes the point even further, in fact: "As a gathering place, it created the environment for West Hollywood to happen."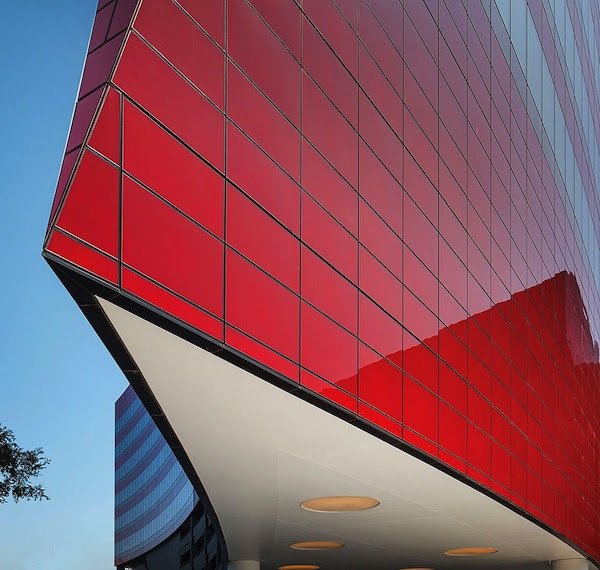 The time line, intertwined with economic vicissitudes, starts in 1971. Pelli, then at Gruen Associates, was commissioned to design the blue building as a showroom center.
Opening in 1975, it came to be affectionately known to everyone, near and far, as the Blue Whale, thanks to its "long horizontal extraction," he says, and prodigious size—putting 750,000 loft like square feet at the design industry's disposal.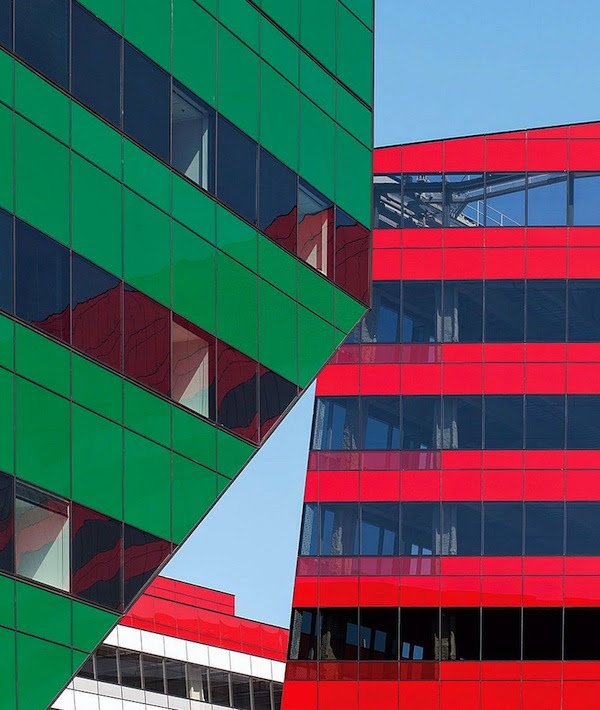 As for that blue? He went through a dozen shades before opting for the brightest fritted glass he could find. He also had to assuage the client consortium's doubts. "First they asked for two models," he says, "one in blue and one in beige." Can you imagine?
no comments