Urban Planning Exhibition Center by Playze and Schmidhuber for Ningbo, China. when playze and Schmidhuber have been selected as winners of an invited competition to design the Urban Planning Exhibition Center in Ningbo, China. Inspired by the ancient art form of the Chinese ribbon dance, the exhibition center aims to "blur the lines" between citizens and decision makers in a way that grants the public "rare access into the inner-workings of the city" in an effort to strengthen the relationship between local government and community.
The idea of the Chinese "Urban Planning Exhibition Center" is the nation's response to the rapid urban growth occurring in many of its major cities. The museums are intended to communicate city planning and development issues to the public. You can learn more about playze and Schmidhuber's design, after the break.
Urban Planning Exhibition Center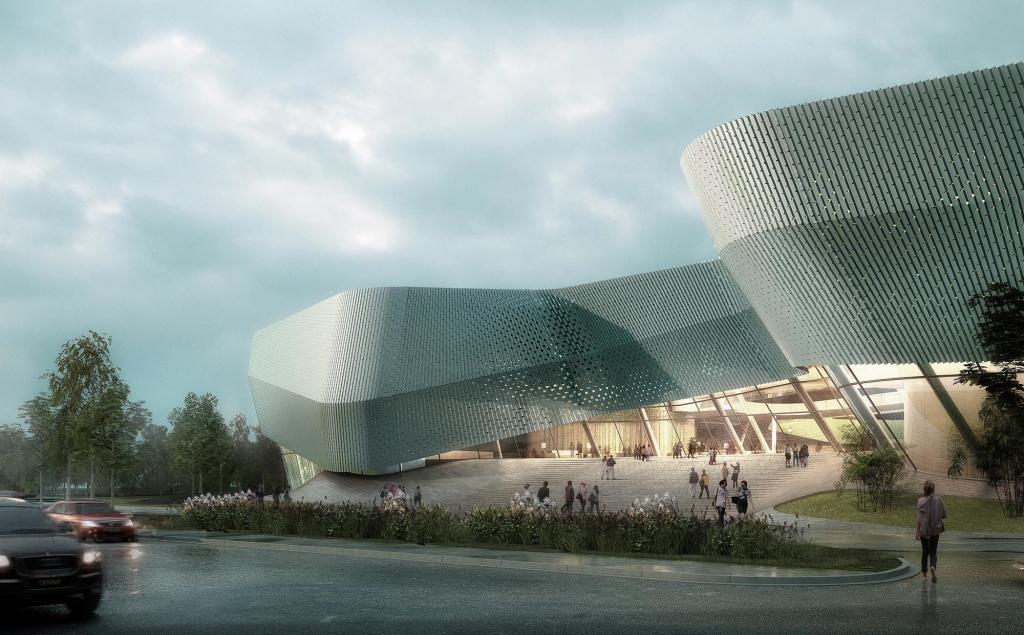 Fact file of Urban Planning Exhibition Center:
Competition: Ningbo Urban Planning Exhibition Center
Award: First Prize
Architects: Playze, Schmidhuber
Location: Ningbo, Zhejiang, China
Concept Design, Schematic Design, Supervision Construction Design, Artistic Site Supervision: playze
Concept Design: Schmidhuber
Playze Design Team: Pascal Berger, He Mengjia, Marc Schmit, Ulrike Bronner, Didier Callot, Deng Zhaozhong, Guo Yecheng, Huang Yu, Jiang Huihai, Anthony Lau, Nathan Melenbrink, Javier Paz Taibo, Song Pengfei, Tao Yang, Chris Wang, Wu Meijun, Ye Dongliang, Daisy Yuan, Yu Chao, Yu Siwei, Felix Zheng
Schmidhuber Design Team: Lennart Wiechell, Tina Mülbüsch, Georg Rötzel
Client: City of Ningbo
Local Design Institute: Shanghai Institute of Architectural Design and Research
Façade Consultant: RFR Group, Shanghai
Area: 25000.0 sqm
Photographs: playze and Schmidhuber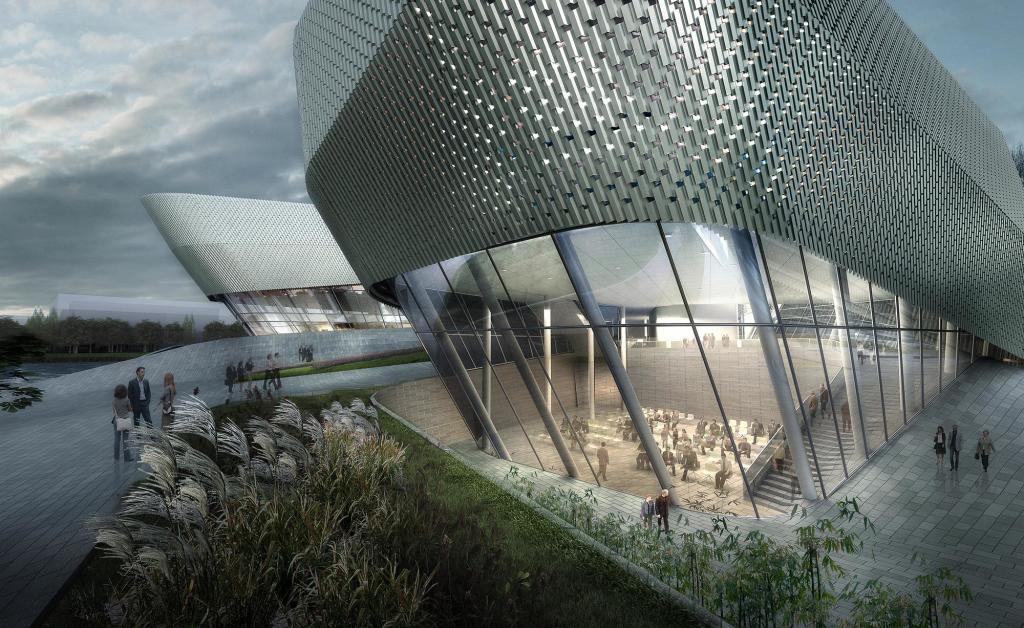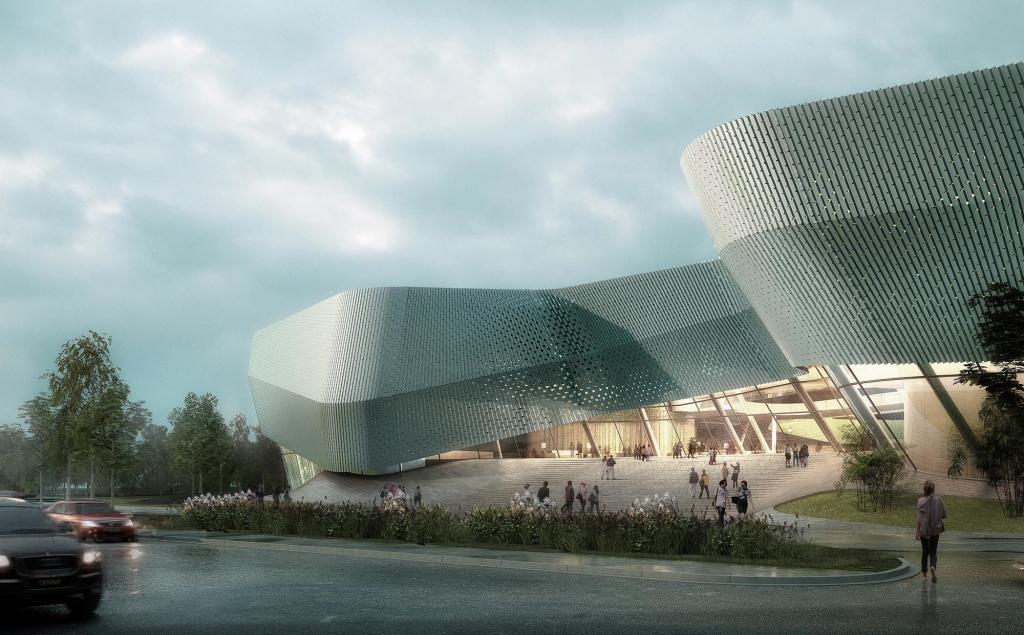 Concept Derivation for Urban Planning Exhibition Center:

The Exhibition center anchors the urban district of Ningbo Eastern New City: a fresh suburban swath of equal parts high-rise and high-way, still searching for its own identity. Urbanistically speaking, the new Planning Exhibition Center aims to bring intimacy to these wild new spaces. The building's faceted perimeter blends horizontally into it's context, reacting and sometimes mirroring existing site conditions. The four large entrances lead to a lobby space and multi-story atrium. A circular loop passage brings visitors to and from a public roof-terrace, where they bear first witness to the very issues being debated and exhibited below. The loop's different coves and mounds invite visitors to interact with the building both during the day and at night.
Spatial Concept:
The Chinese ribbon dance (Cai Dai Wu Dao) dates back to the Han Dynasty. A professional ribbon dancer can animate complex figures like wandering dragons in a single movement. Originally performed only for royalty, it emerged as an important medium for communication between different social classes.
Inspired by this ancient artform, the building program, structure and envelope are woven together as a ribbon. Beginning at ground level, the ribbon wraps around the program; it defines volume and circulation-space. It guides visitors through the building, controls light, opens to views of the surroundings. The ribbon links program elements into a fluid sequence of space—a deliberate break from more conventional, static, "white box" museums. Instead, the spaces present no clear physical boundaries—they are blended together. This blending merges the visitor's awareness of the architecture, the exhibitions, the different people and social classes into a contiguous, flowing experience.
Facade Concept:
The City of Ningbo has a rich history in ceramic production. It was here that the so-called Ceramic Road began, and the city played an important role in the national and international trade of ceramics throughout the civilization's history. That said, the use of ceramics is not simply an homage to the local traditions of Ningbo; the building's textured glazed-ceramics also create ephemeral reflections of surrounding city scape. These reflections animate the facade with varying intensity depending on time of day, season, weather, etc.
From a distance, the building is like a beacon, an attraction. With its form and reflective qualities, the facade modulates visually with its context. Up close, this modulation is also applied in the deployment of the facade system and details. The ceramic screen gradually shifts between being nearly transparent to fully opaque, according to program needs and views to the surroundings; while around exhibition areas the tiles overlap tightly, they open up in gathering areas to allow ample daylight and scenic views. At night, the pattern glows as shadows populate the facade's curved apertures.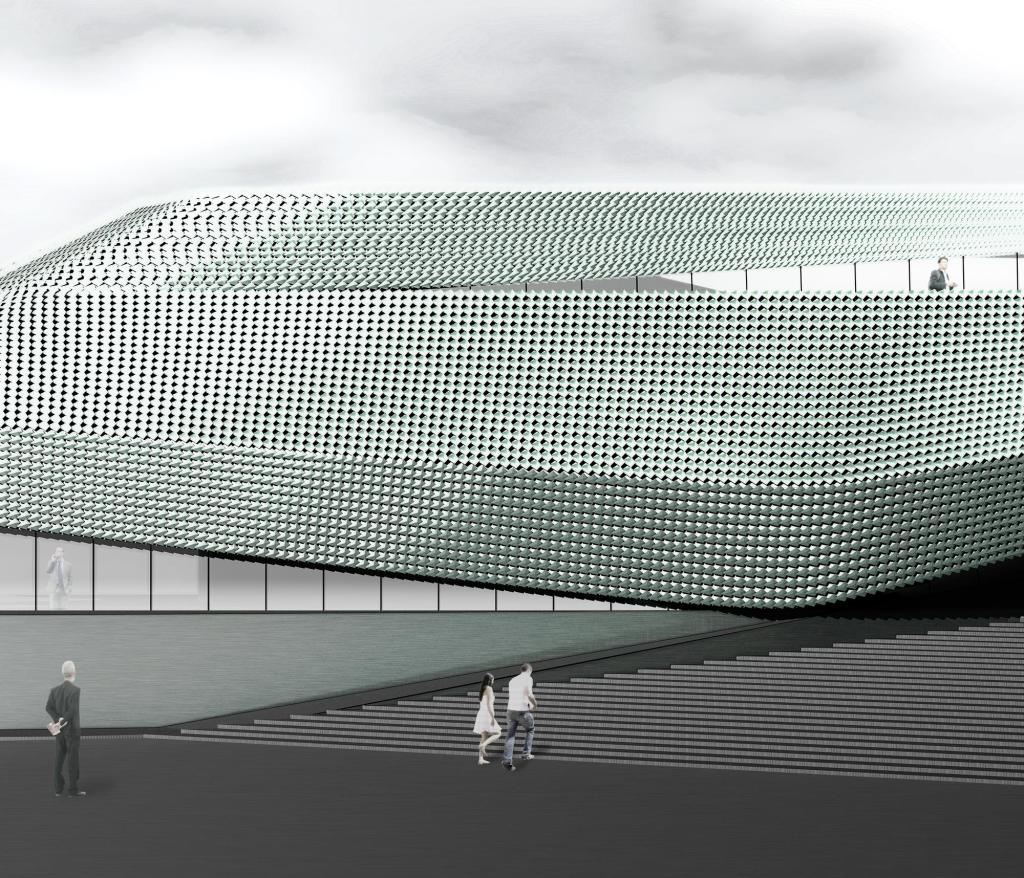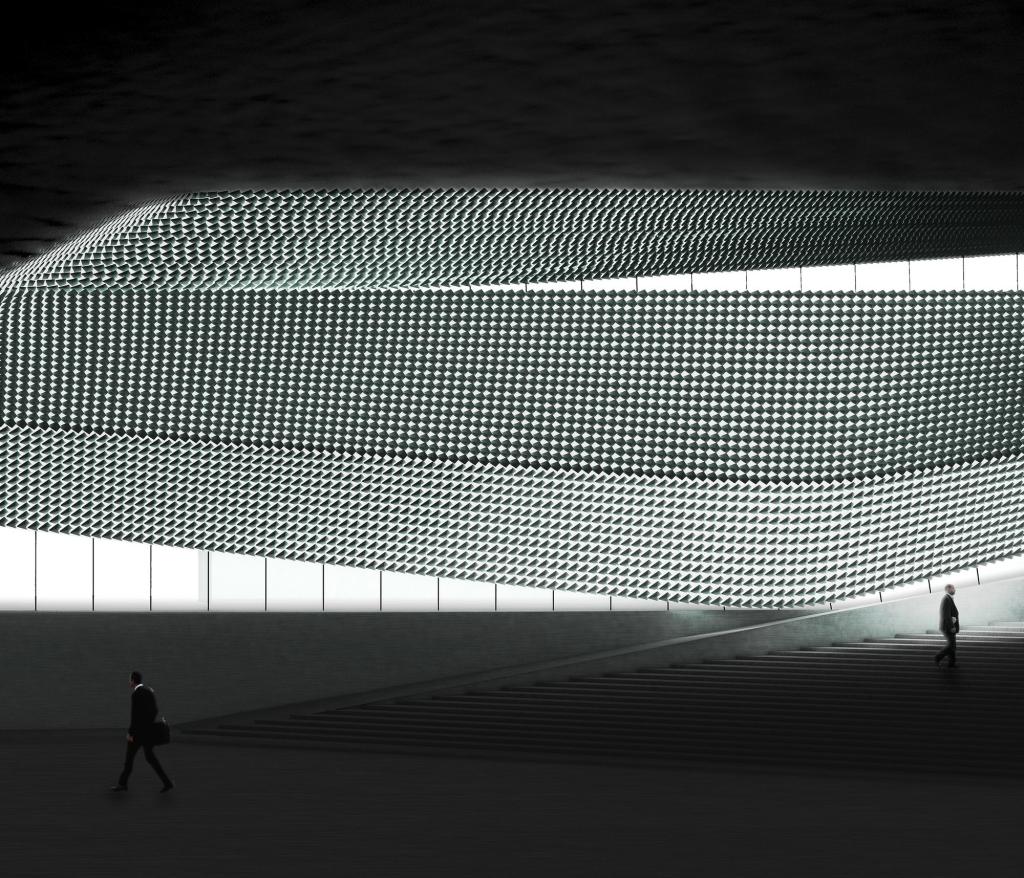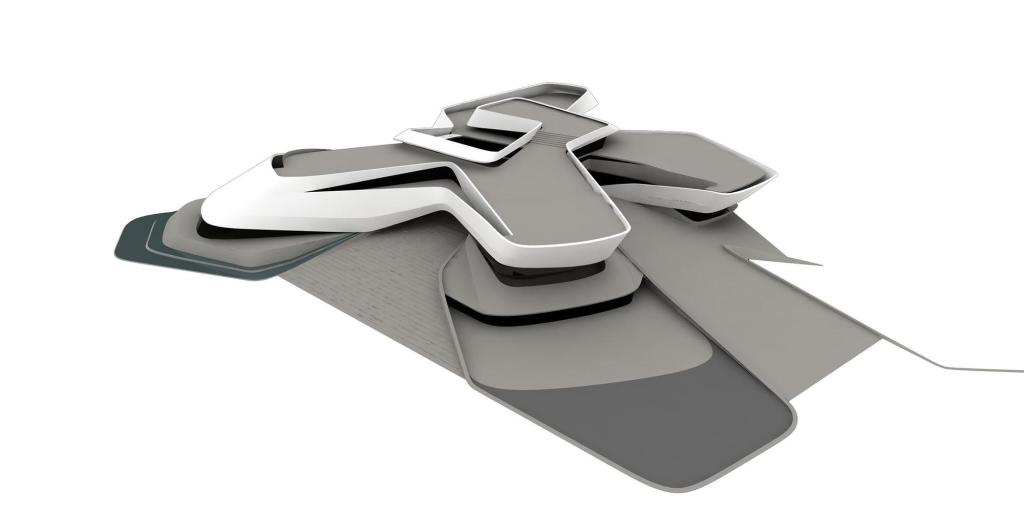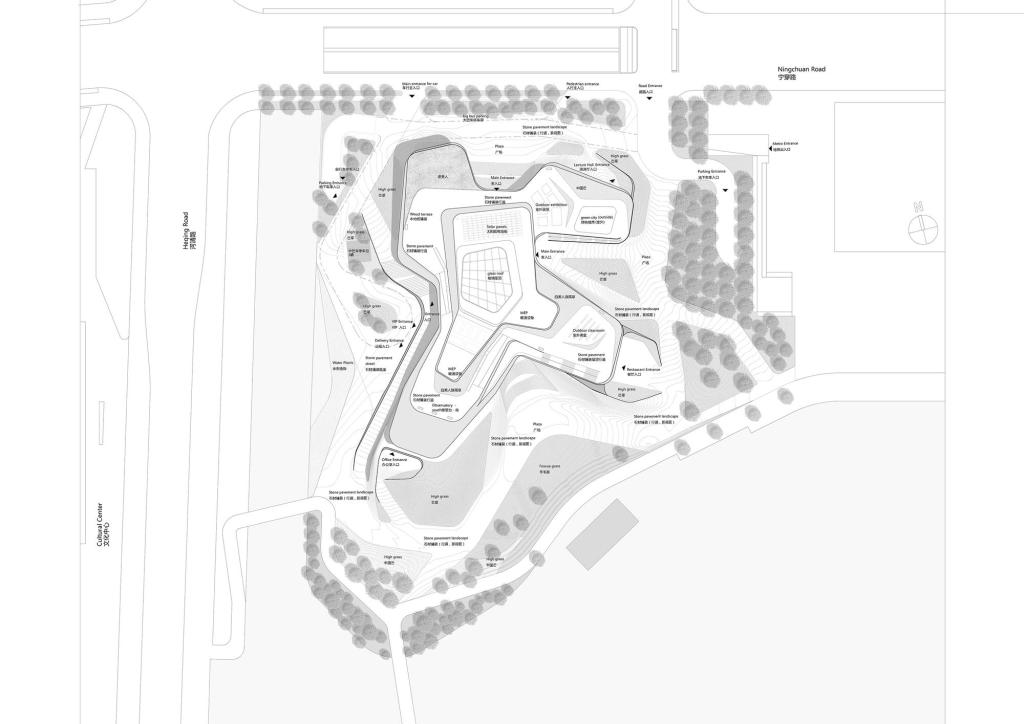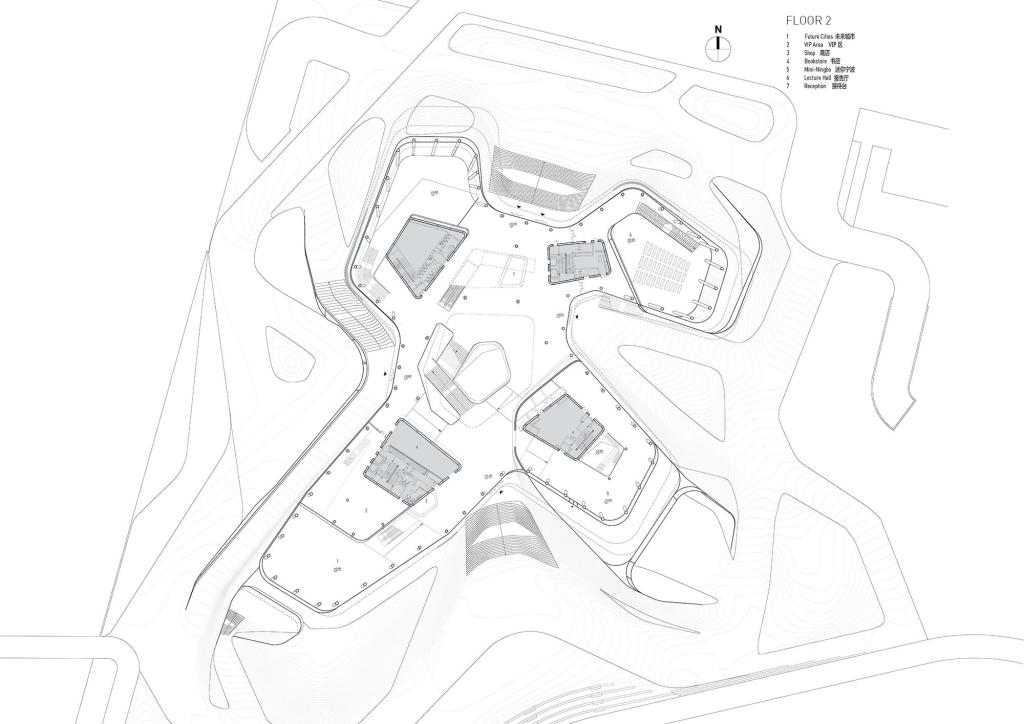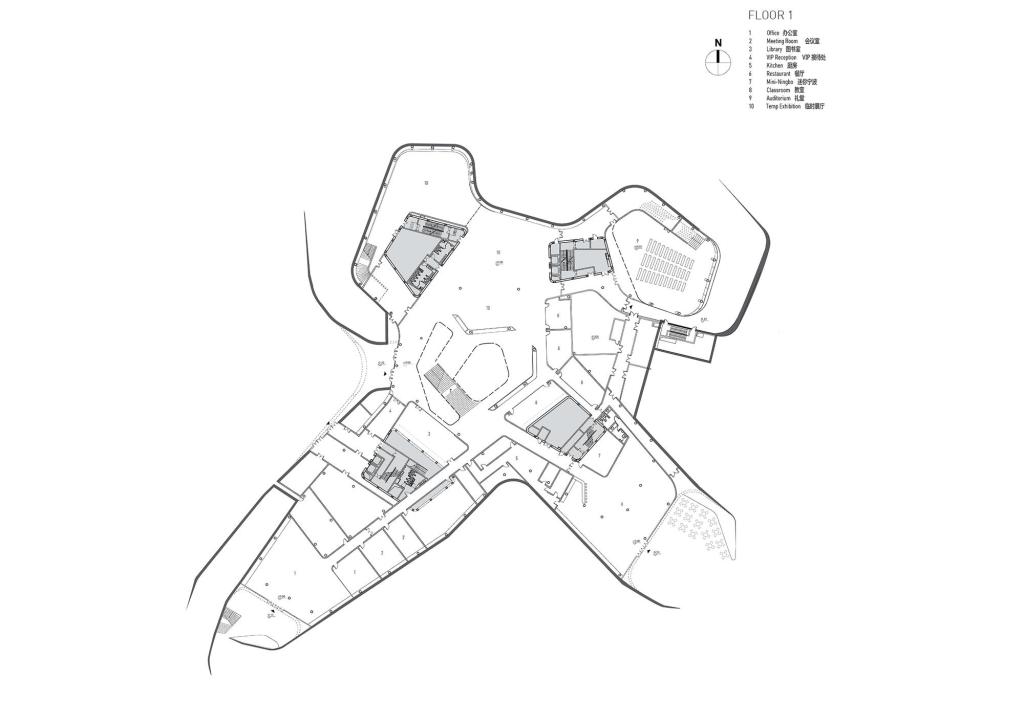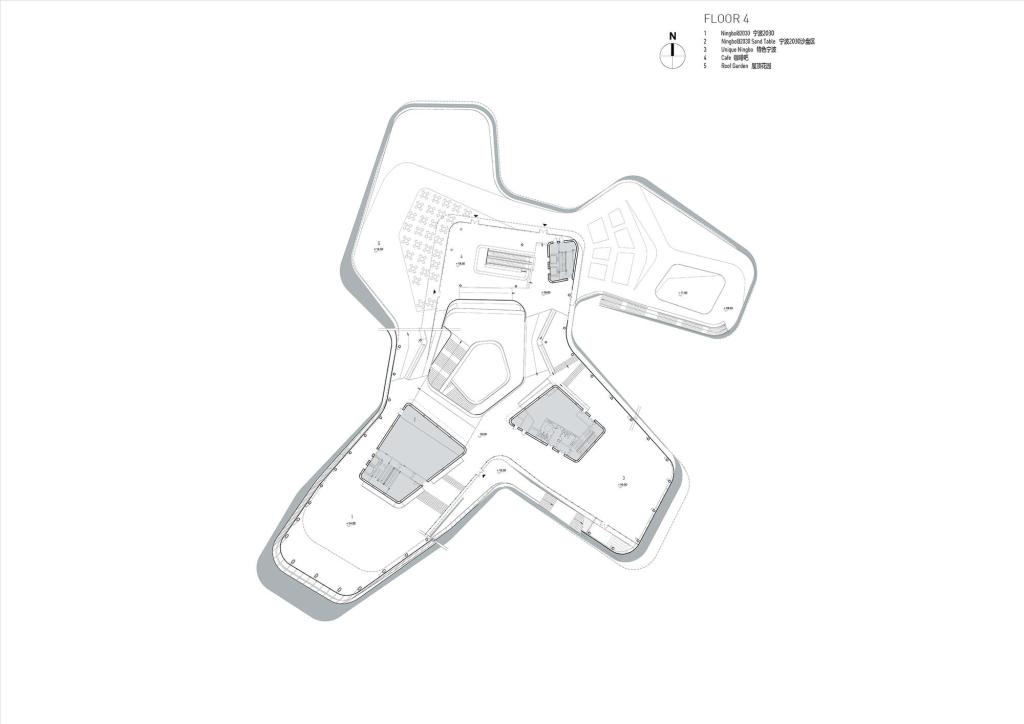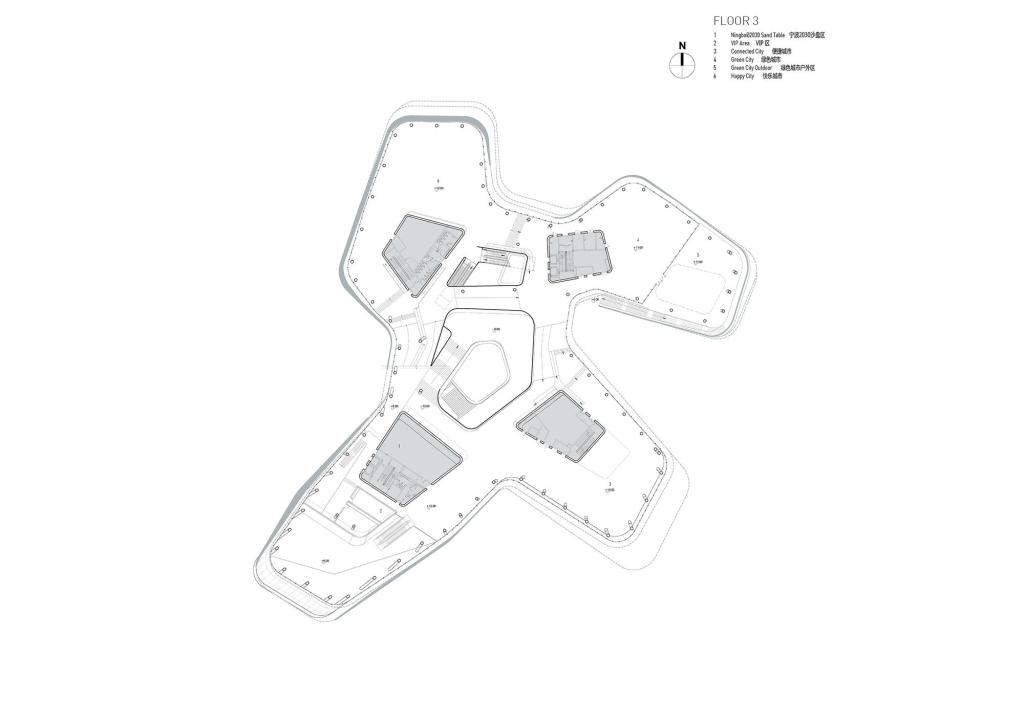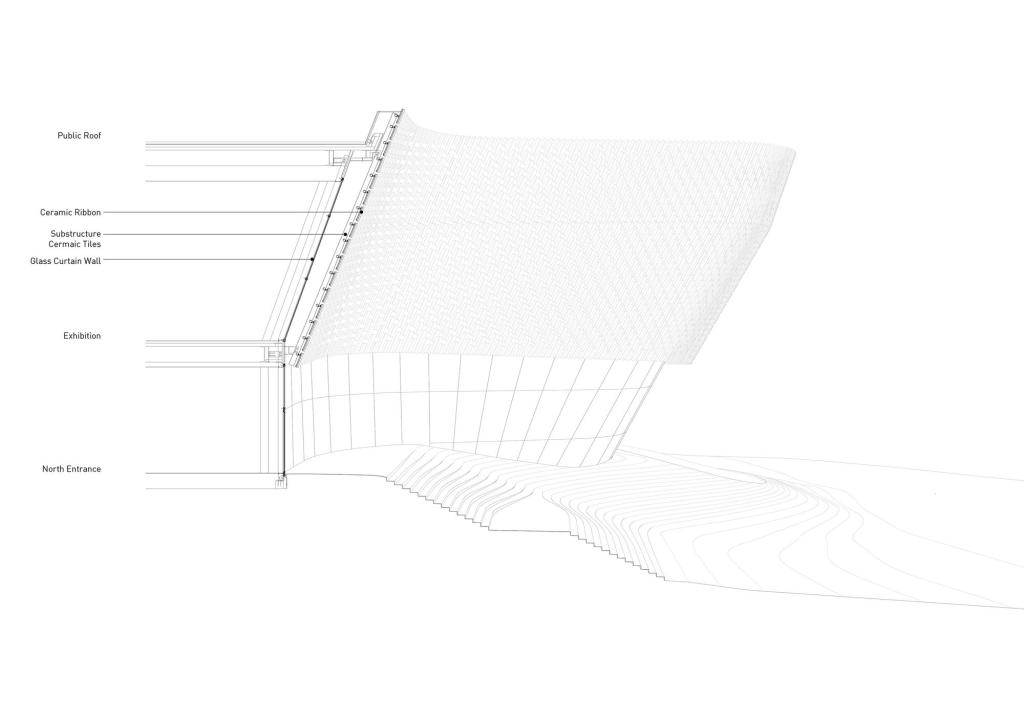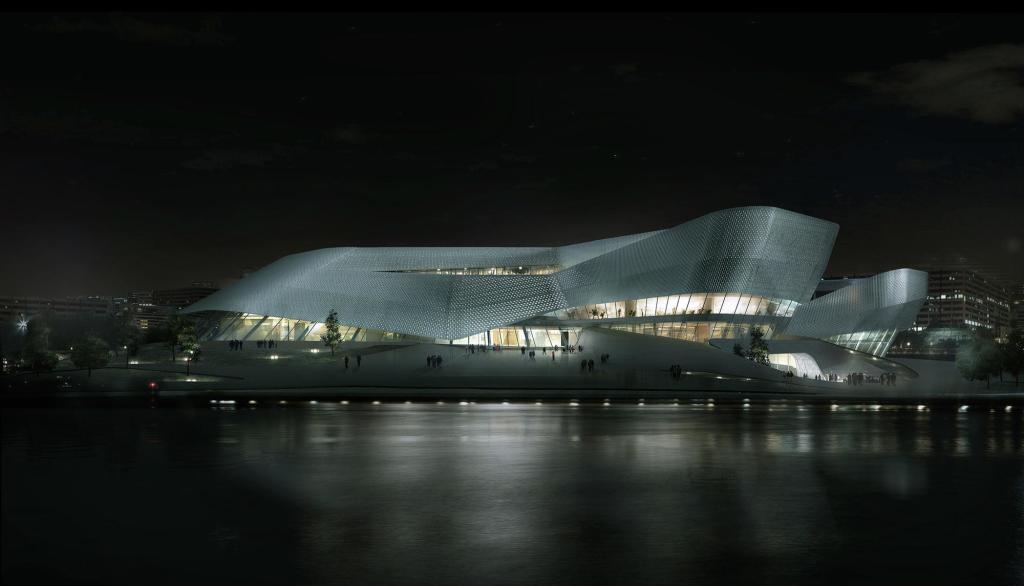 So, friends this is all about urban planning exhibition center and how it's concept derived for the making of winning design all above other proposals. hope you people enjoy it.