New Gmail 2018 Features: Totally new and refreshing features in the new Gmail Update in the year of 2018. In, latest Gmail update Google is changing, how Gmail looks and works. New Gmail changes in July, when the new Gmail starts rolling out to all users.
Best Features in the New Gmail 2018 Update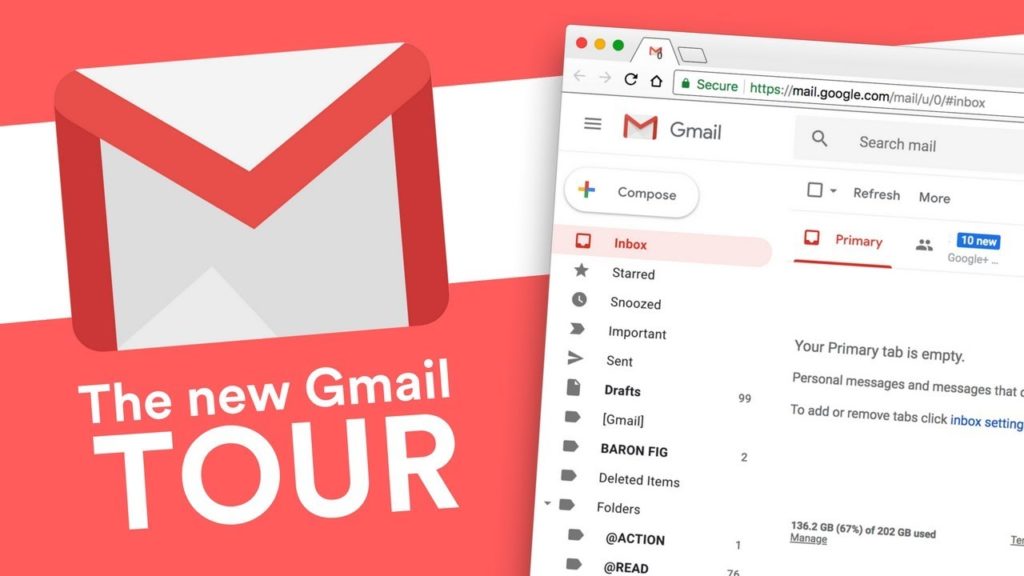 help you feel a little more at home, here's a quick roundup of the new features and how to use them.
Top 10 Features in the New Gmail 2018 Update
Hover Actions Let You Act On Messages More Quickly
Hover you mouse over any email in your inbox and you'll see a collection of buttons.
Snooze Emails So You Can Deal With Them Later
Gmail users can now snooze emails without any browser extensions.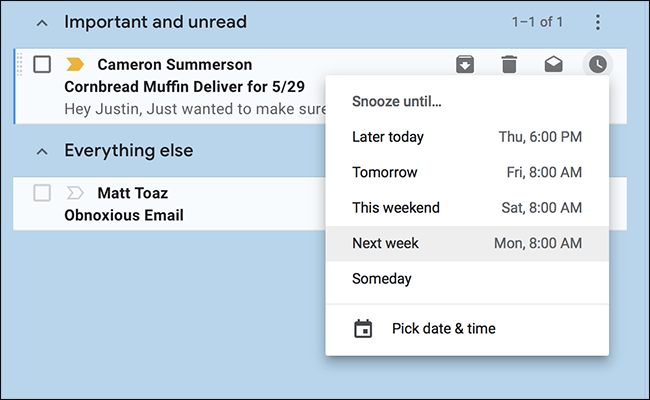 This is a must-have feature for anyone who likes to keep their inbox clean, so check it out.
Nudges Gives You Gentle Reminders About Emails You Haven't Dealt With
We all have emails that we need to respond to eventually, but never quite get around to. Gmail will now notice when this happens and prompt you to reply,
 You can Reminders disable?
feature under Settings > General.
Gmail Suggests Replies and Can Autocomplete Sentences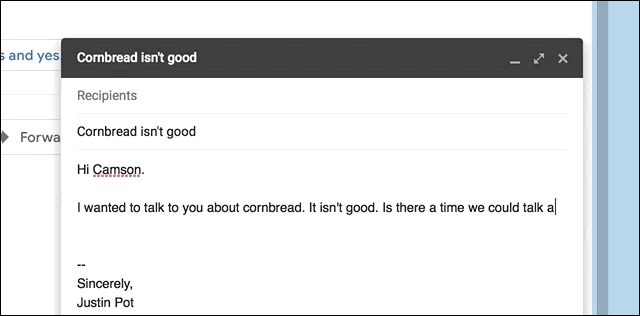 There's also a Smart Reply feature – "I hope you're well," "Looking forward to hearing from you," "I hope you have a great day." Emails tend to include a lot of sentences like this
Confidential Mode Causes Emails to Self-Destruct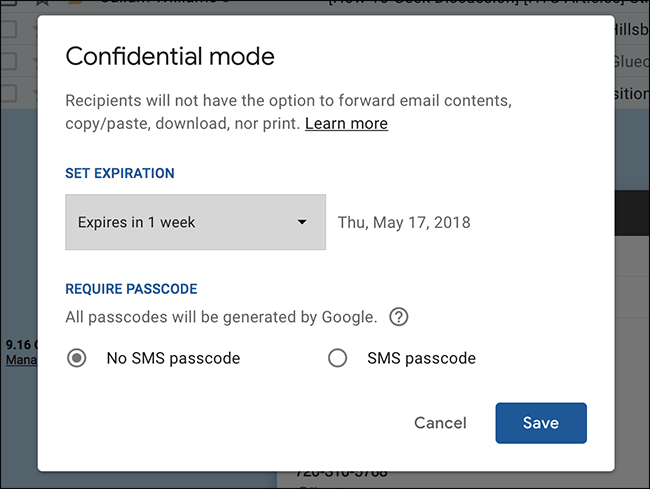 Email isn't secure, but this feature can help
An Extensible Side Panel Provides Quick Access to Other Services
Latest Update New Gmail: a side panel. By default Calendar, Keep, and Tasks populate the area, but you can add third party services like Trello.
Offline Support Lets You Work Without an Internet Connection
Try as you might, you can't always be online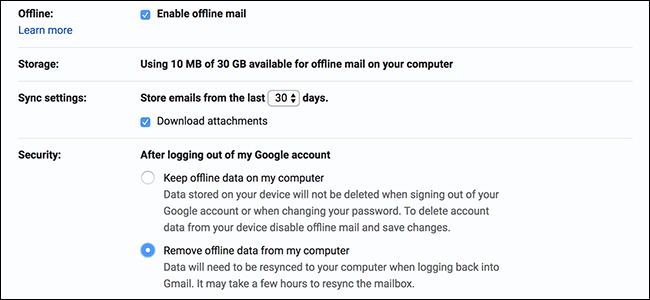 writing it only works in Google Chrome, but it's better than nothing.
How To Enable Gmail Offline
Head to Gmail's Settings, then the Offline tab, as shown above. Check "Enable Offline Mail" and you're done.
See Important Notifications Only
Notifications can be useful, but seeing one for every email you get is overkill. Gmail now allows you to see notifications only for emails that are important.
How To Turn On/ Off Notification?
You'll find the toggle for this in the settings of both the desktop and the mobile application, and we suggest you turn it on/ Off.