No Doubt Apple's Keyboard is good, but people are always looking for something new. Something That makes them productive. If you want to to be more productive and want to save your valuable time then here is List of Best Keyboards For iPhone. Apple has started allowing to install Third Party Keyboard with ios 8. After the announcement, we have seen Many Keyboards apps are available in App Store. If you hate Apple Keyboard or, want to try something new. Then here is a list of Best iPhone Keyboards.
Best Keyboards For iPhone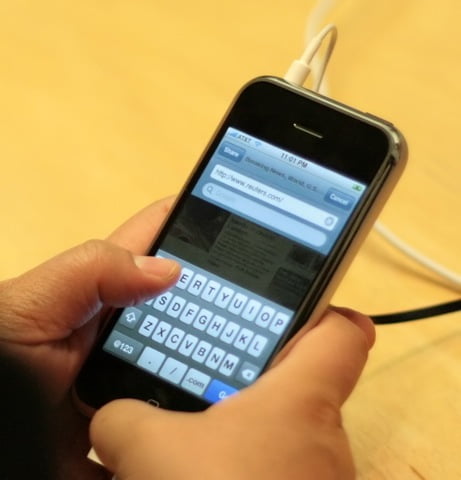 List of best iPhone keyboard alternatives:
1. SwiftKey: (Free)
SiftKey is one of the Popular Keyboard for Android Users from a Long time, and it's also available for ios Users. SwiftKey Keyboard is one of the smart keyboards. It learns from your writing style. Next time it will give a next-word prediction for faster typing. It will also autocorrect your typing.
2. Fleksy: (Free)
As per the Developer Fleksy is Worlds fastest Keyboards. It is one of the best Custom keyboards for your Typing. Fleksy offering 800+ emoji. It's providing colorful themes for keyboards. You can find and send GIFs also using this keyboard.
Fleksy Supporting 40 Languages. It's offering extensions. Like GIFs, One-Handed Typing, Imoji Stickers, Hotkeys and much more. It's a free keyboard for ios Device.
3. Gboard: (Free)
Gboard is new Keyboard by Google For iPhone. Gboard Allows you to search within the keyboard, and you can send information directly. No need to switch betweens the apps. Gboard Offering Emojis, GIFs, and Glide Typing.
Search and Send Feature is exciting for Gboard Keyboard. You can search Nearby Resturant, Shops, Videos and images, Weather Forecasts, News, and Sports Score.
4. Swype: ($1)
Swype is also one of the Favourite Keyboards for Android users. Now it's available for Ios users also. Swype is offering some exciting features like it learns from your typing style and more you type it will become more accurate and next time it will give you best writing experience.
5. TouchPal: (Free)
TouchPal is one of the Famous keyboards for iPhone; it's offering so many customizations and some useful features to the users. TouchPal Keyboard offering 800+ Emoji, Themes. It's coming with some interesting features. Swipe Up for the Numbers, Swipe Down for the Symbols and swipe left on Backspace for the Delete.
6. Minuum: ($3.99)
Minuum is one of the interesting keyboards for iPhone; it has one interesting feature that is Mini Mode. Mini Mode allows you to see your Full Screen. It's coming with a dozen of beautiful themes. It's also offering autocorrection, and if you don't like autocorrection, then you can completely disable it.
7. Stack: (Free)
The Stack is one of the interesting and useful keyboards for iPhone. Stack Offering handwriting Keyboard and it will convert your handwriting into digital text. It is something unique keyboard as compared to other Keyboards, and it's supporting more than 58 languages.
8. Themeboard: (Free)
If you Love the Themes and Design, then Themeboard keyboard is for you. It's offering some best class theme for the keyboard for free and other Themes you have to purchase from in-app. Themeboard providing Auto-correction and Prediction, It's coming with Built-in Emoji and Japanese Kaomoji Keyboard.
9. Disney Gif: (Free)
If you are big Fan of Disney, then Disney Gif Keyboard is for you. It's coming with numbers of Disney Gifs. It's offering Disney, Pixar, Star Wars, or Marvel gif. You can Browse through thousands of Gifs categorize to find and send Gifs to other users on Social chat apps and messaging apps.
10. Word Flow (Free)
Word Flow Recently Introduced by Microsoft for iPhone. Word Flow offering features like Arc mode, one-handed typing, Predict and auto-Correct Mistakes. Once you start using this keyboard, then it will get smarter. Based on your Previous Typing it will predict the next word for you for faster typing.
These are some best Keyboards for iPhone. What's Your Favorite Keyboards For iPhone?.