Philips Xenium I908 and S309 priced Rs.11,799 and Rs.4,999 respectively In India. Philips mobile is waking up to the Indian smartphone market with two new phones, the Xenium I908 and S309. The I908 is priced at Rs 11,799 while the Rs 4,999 will target the entry level market. S.S. Bassi, Country Manager – SAARC at Sangfei Mobility.
Philips Xenium I908 and S309 Specs And Price In India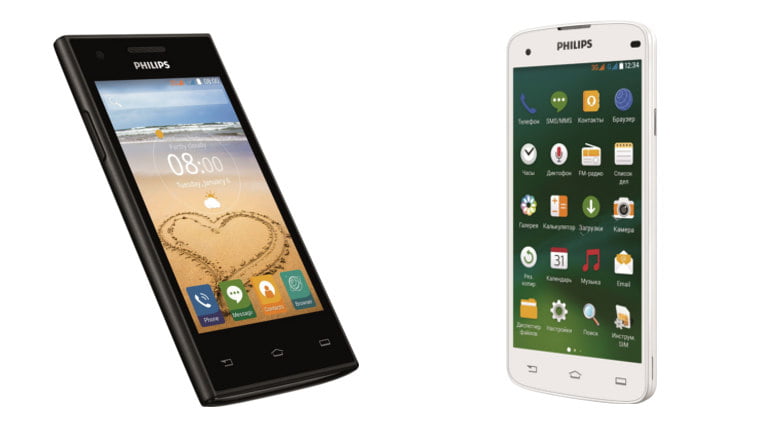 Where does Philips see the opportunity in the Indian market?
India is one of the largest markets for mobile phones globally and there is a super fast shift towards smartphones because of the ever-changing technological advancements that it brings with it.
We are working towards building a smartphone ecosystem that caters to a variety of market segments and trying to offer customers specifications of high-end phones at convenient prices.
Also, we constantly innovate and try to develop smartphones with a longer battery life using the power saving Xenium technology. We have also developed a range of feature phones targeted at different segments.
Philips country manager for SAARC, Sangfei Mobility, S.S. Bassi said: "Identifying the dearth in the industry for phones with high-end performance capabilities, we have introduced the I908 with powerful features across every aspect of the phone."
"Packed with Philips' trademark Xenium technology, the phone offers excellent battery life and stand by time for its consumers. It is ideal for consumers looking for a smooth and reliable smartphone experience.
Philips Xenium S309 Features:
The S309 on the other hand is the ideal phone for users looking for a budget smartphone with key features and reliable performance," he added.
The Xenium I908, which is Philips' flagship device, is 8.8 mm thick and comes with an octa-core 1.7GHz processor. The phone is equipped with a 2GB RAM and 16GB of internal memory.
Philips Xenium I908 Features:
The Philips Xenium I908 and S309 has a five-inch full HD screen, a 13-megapixel rear camera and a five-megapixel front camera with an 88 degree wide angle lens for high quality selfies.
The budget S309 comes with a 4-inch screen size, five-megapixel rear camera and a 0.3-megapixel rear camera. It is powered by a Dual core 1.0 GHz processor and has an internal memory of 4GB. The phone also has micro SD card support upto 32 GB.
Philips Xenium I908 and S309 smartphone arm has partnered with Redington as their distribution partner to make their products available across all geographies in India, the company said.