Best Funny Creative Water Closet Design Ideas with Unique Bathroom Design. Bathroom Interior Design is a subject of creativity and functionality. And Toilet seat or water closet, with Bathroom sink and shower cubicles are the main design elements. So, selection of Toilet seat is careful performing job for any interior designer. But, with some exemptions, many toilet seats are looking same in design. So, here i collect some mind blowing creative bathroom water closet design ideas for you. These WC examples are rare in design. And you find it really funny in looking their designs.
Creative Water Closet Design Ideas
There are lots of Toilet Seat Closet Designs are available in markets. Those are with different in toilet flapper, secret closet design, walk in closet, etc. So, Lets get some fun out of Best Creative Bathroom Closet Design Examples.
Coolest Toilets Design World for Music Lovers.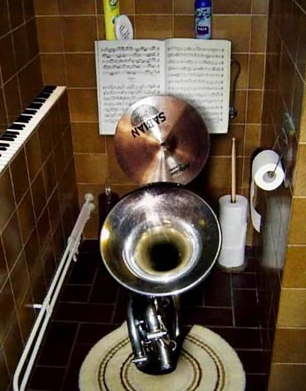 This is a bathroom design with the theme of music. We see each and every bathroom accessories reflect music instruments look. Toilet seat, flushing tank, shower etc. look in their place to reflect the music love.
Custom Water Closet Design in the world.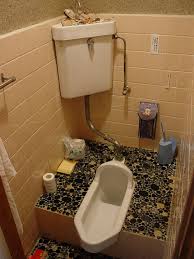 Walk in Closet Design raise from bathroom floor level. To accommodate toilet seat above the floor. But in design, WC space carved out with dedicated niche.
Crazy Toilet Seat Idea with Lebanese water closet.
Creative crazy western toilet flapper design. Some how scary for many of us. But in design point of view, this is creative approach toward the funny toilet seat cover design.
Creative Funny Toilet Seat Ideas.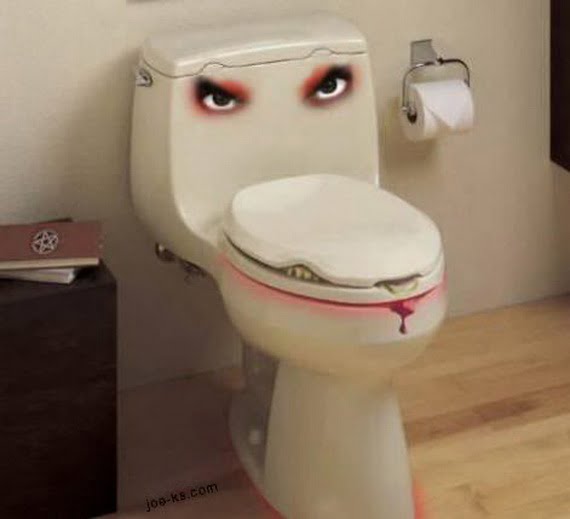 This is also, funny toilet seat with flushing tank design ideas. You can use any motif to be use for create your design.
Dual Toilet Seat Design.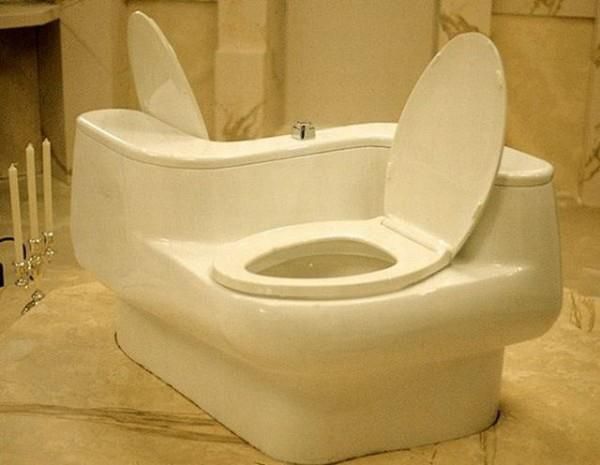 Really impressive and elegant dual toilet seat ideas. You can enjoy the bathroom time with your partner. This type of closet design is mostly suitable for bedroom closet design.
Eco Friendly Space Saving Washbasin with Water closet.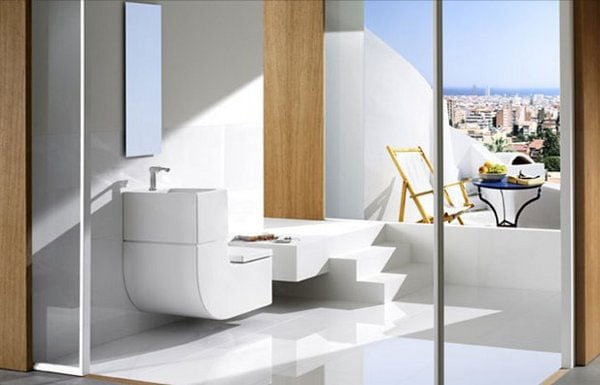 Combination of bathroom sink and toilet seat. With stylish look and modern design touch. This Closet Unit will defiantly increase your bathroom space utilization.
Green Toilet Seat Design Concept.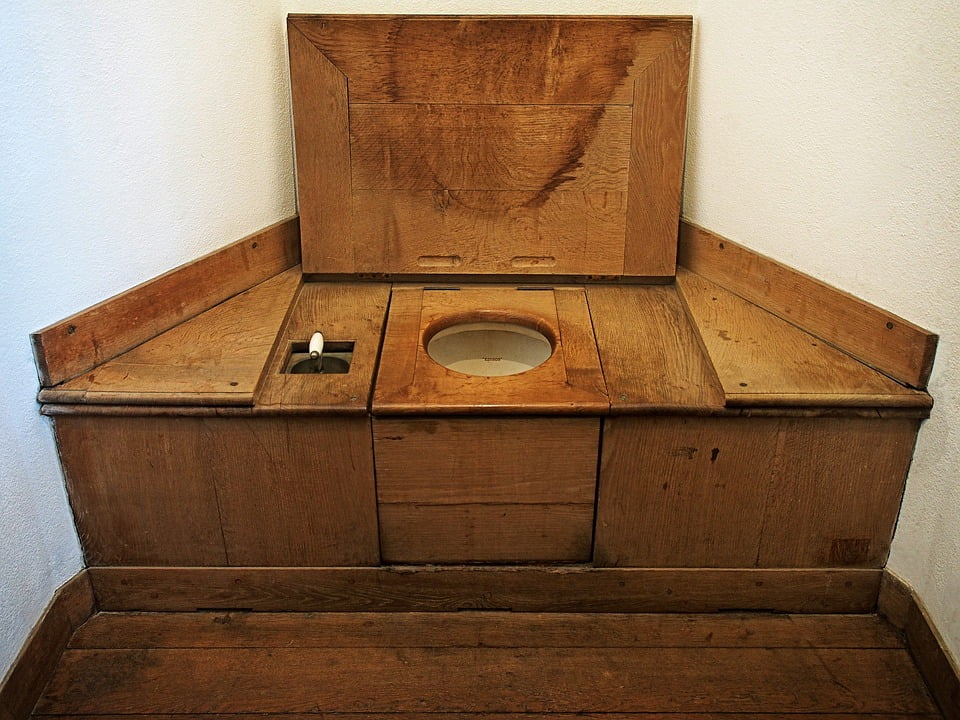 Old time water closet design out of wood. Mostly used in European regions. But, now a day's use of this kind of bathroom fittings in country site suitable.
Most Striking Interior Restroom with funny WC ideas.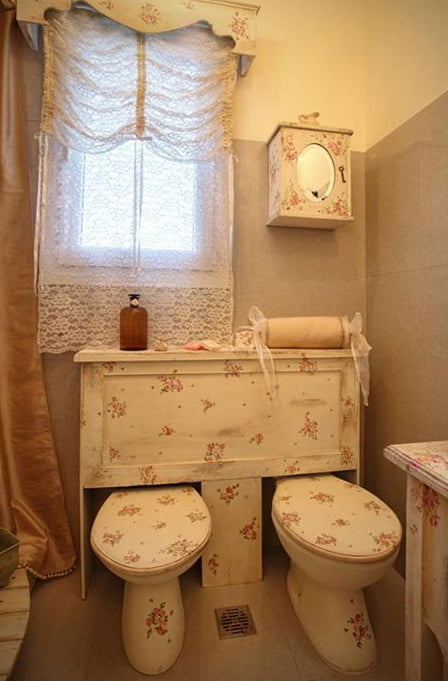 Ready to use in space. Some how looking funny, why designer place two closet seat arranged side by side. And height is come when second one not able to open the flap cover of it.
Pink Leather Finished Toilet Water Closet Seat.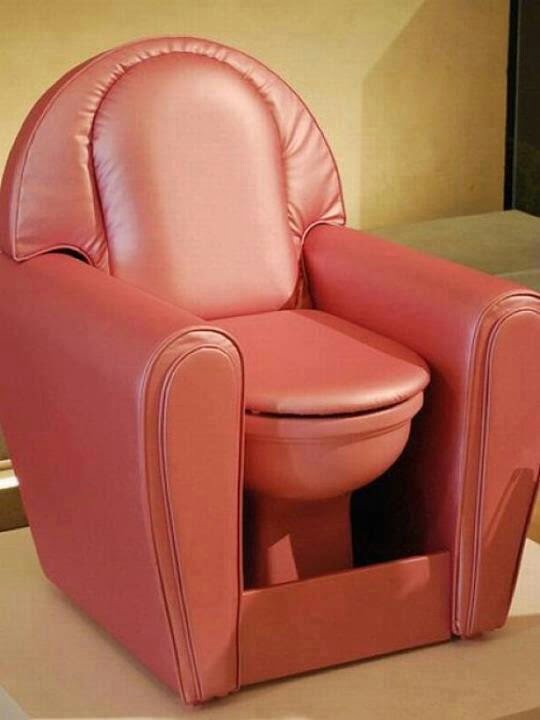 Ohhh,… Designer just convert sofa seat in toilet seat. But question is – Where to use this toilet seat?.
Royal Unique Water Closet Design.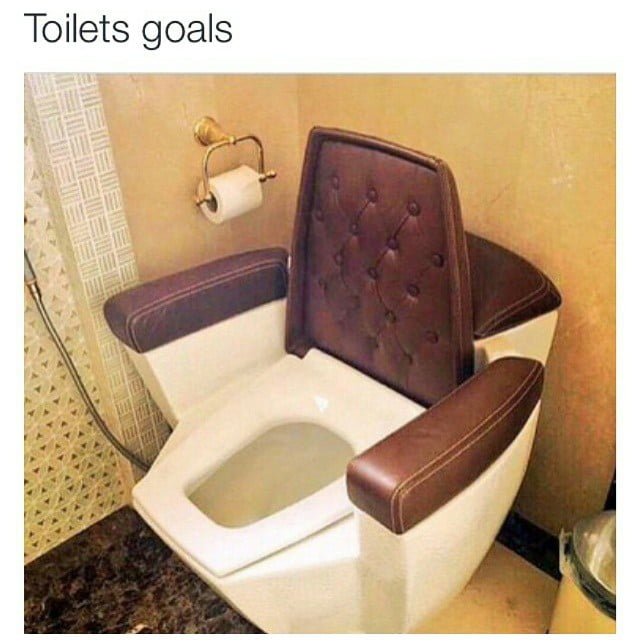 Royal feel, when you seat for poop. Reasons for that are many with comfortable lather back of toilet seat. Side arms of toilet chair also design carefully.
Stylish water closet with fish flushing tank.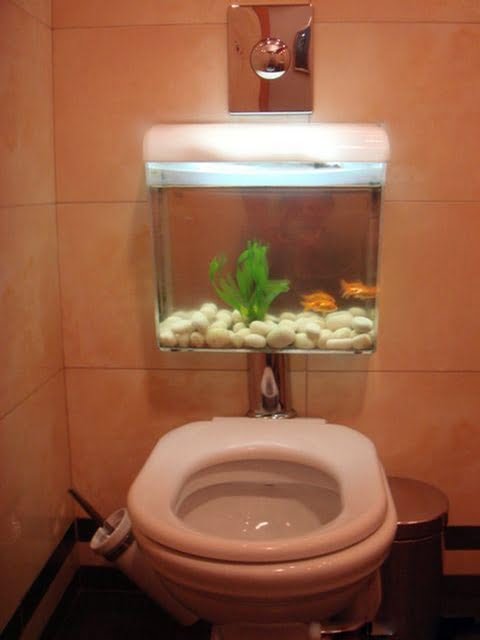 Modern closet design with transparent flushing tank. This flushing tank with golden fish and some pebbles, also.
Toilet Funny Geek Water Closet Ideas.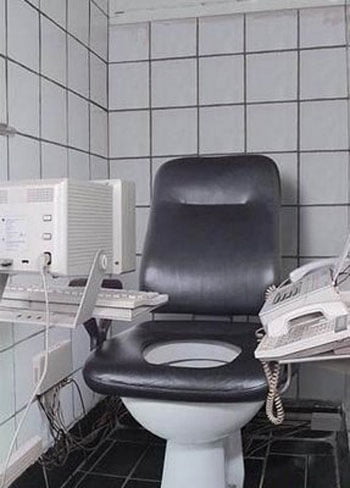 This special toilet seat design for gizmo peoples. Who are on emergency all the time, even inside the bathroom also.
Toilet seat Design with Best View.

This is really relaxing in nature. Seat as you wish to enjoying a beautiful view of mountains and lake water in front of you.
Water Closet Design for Royal Feel.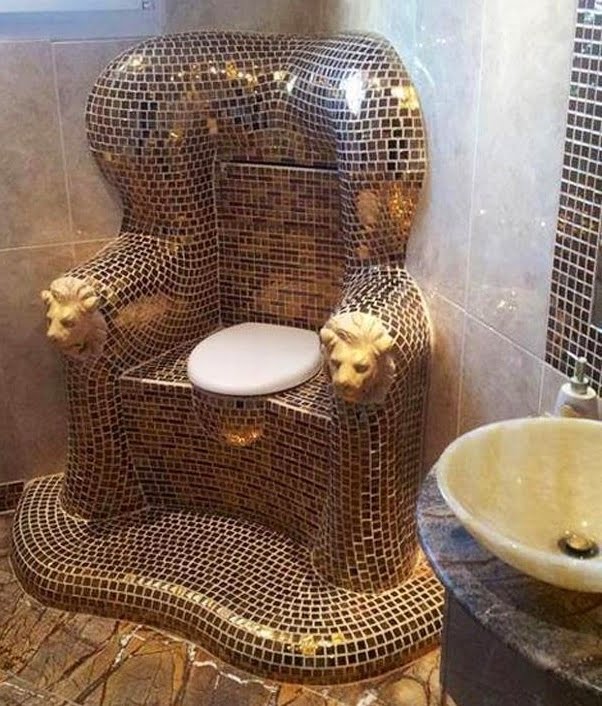 Feel like a king inside your bathroom. When you are sitting on this designer customize toilet seat, look like a throne of your kingdom.
Whats Your Position with Squat vs Sitting Toilet WC Seat.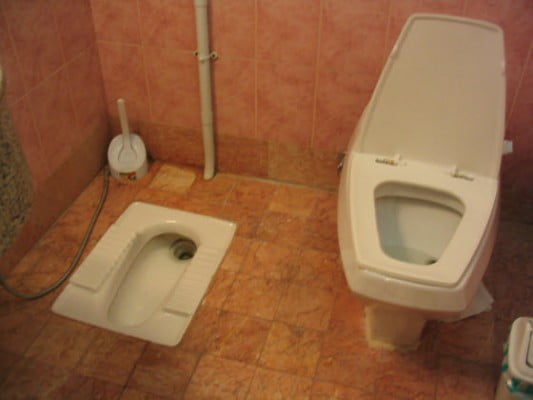 Toilet design for everyone. You have a options, when you enter this bathroom. Because designer really think about actual usability of every age, nationality.
Know more about Bathroom Furniture Selection.
Hey Winger, Did you like this collection of Creative Water Closet and Toilet Seat Design Ideas and Examples?. Then share with your fellows. Or have a more threads on the same subject, just share with us.