We all Loves Cartoons and if you are one of them then you can Make Cartoon of Yourself. There are Lots of Website Available that allows you to Cartoon of Yourself for free. Now you can make some fun or want to look like your Favorite Cartoons or animes, and then you can use these websites.
If you Like Any Cartoons or animes and want to create something similar for your Photos, then you can use this site to Create Cartoon of Yourself.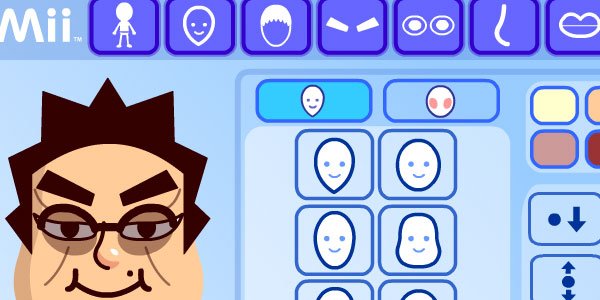 If you want to create some Fun around your Friends and want to grab some attentions then you can use this website to Make Cartoon of Yourself. Now here is a list of some sites that create Animes from then your images.
Top Websites To Make Cartoon of Yourself:
1. Manga Avatar Face Maker:
Manga Avatar Face Maker is first on this list and One of the Top Website that allows you to make custom anime avatar. Using this online application, you can create an excellent cartoon of Yourself. You have lots of options to make Anime like you can select the skin colors, eyes, hairs, Cap and much more.
Manga Avatar Face Make is Free to use, and you can customize your Animes as you want. The website has some useful features, but once you ready your avatar, then there is no Option to save the image. You need screen capture Software to take screenshots, and then you can save it.
If you Don't have any Screen Capture Software, then you can use this list of Best Screen Recording Software For Windows.
2. Cartoonize:
Cartoonize allows you to make a cartoon of yourself. You need to Upload your Photos and then you have to Select Cartoon effects for your Photos. This Website allows you to create unlimited Animes Photos from your Own Photos. You need To Upload your Photo to Website, or you can paste the Photo Url and then you can create some great Cartoon Photo Online using this site.
Cartoonize is one of the Good Option to Convert Real Photo to Cartoon Photo, and you can do it online but if you like This Website then they are also offering Windows Software. You will get one Month Trail Version, and if you like the software, then you can Purchase it.
3. WeeWorld:
WeeWorld is also one of the best websites to Create Cartoon avatar. The website is very Simple to use; you need to select from the Options like your Hair Color, hair style, skin color, clothes and much More. WeeWorld offers you options to save your Final Ready Copy of Cartoon. Once it ready then you can keep it and use it on your Social Account on Facebook, Twitter, and many other places.
4. Kuso Cartoon:
Kuso Cartoon is one of the Good options; Website allows you to Convert Your Photo into a cartoon. To Start, You need to create your Account first. If you don't create your account, then your Photo will display to other users in gallery page of the website. Once you are ready with the account, then you need to select Cartoon avatar and then you need to Upload your Photo.
Now website will start work, and it will Convert Your Photo to Cartoon. Once it's ready, then you can view it and optimize it. Once everything is done then, you can save your Cartoon Photo to Your Computer.
5. Cartoon.Pho.to
Cartoon.Pho.to is one of the interesting websites to make and convert your Photos to Cartoons. You can make Gif animated image using this site. You need to upload your image to the site to make it looks like a cartoon. These are one of the websites to Cartoon of Yourself.
6. Pick a Face:
Pick a Face is another Good Website to Cartoon of Yourself. The site is offering similar features to Manga avatar. You can make beautiful cartoons Photos using this site. You need to select male or female and then you can make it more attractive with the options.
7. Mii:
Mii is another Good Website to create cartoon easily. You just need to use your mouse to create some awesome Animes using this site. If you want to give some fresh looks to Your Facebook and Twitter profile, then visit this site and create some best cartoon for your Social Profile.
Mii is offering some excellent and useful features to customize our cartoonish looks, and we can apply different skin color, hair style and colors and lots of other things. If you are looking for something new or want to spend some quality time to create something unique, then you can visit this website.
8. Custom anime:
Custom anime is another good option to create some unique animes for yourself. The site is built in Flash player, and you can use different options to create new enemies. This website is simple to use, and you can do lots of things using different hair style colors and lots of other things.
9. Cartoonify:
Cartoonify is another cool website to Create Cartoons Photos. The website is a little bit slower as compared to other websites, but it has some excellent features, and you can create your cartoony face quickly using this site. The site is offering numbers of options to make customizations to your cartoons.
Cartoonify is providing the opportunity to customization in hairs, colors eyes, clothes, mouse, nose, and ears. You can select each option to give some unique looks to your cartoon.
10. Lunapic:
Lunapic is another Good Website to give cartoonish looks to Your Photos; you need to Upload your Photo to the website and then you can start making changes to it. The site is offering option either you can upload Photo from your computer, or you also have Option to Paste URL of the Photo.
These are the Some of the best Website to Cartoon of Yourself. If you have any other website Suggestions, then feel free to write in Comments