Tools can make work easy and faster. In blogging, so many things are needed to do with perfection to get success. Right?
If you find right tools for right work, then you'll get success for sure.
Pro Tip: Use Tools smartly to do get work done perfectly as well as get maximum advantage.
So many pro bloggers recommend their tool according to their own experience and possibly you're confused in which to USE and which NOT. So in this article, i'm going to show you evergreen AWESOME tools which no one can say THAT'S BAD.
Here, I'm going to share, blogging tools which every blogger should use. Some tools are free, and some paid but all are awesome. If you use these 11 tools smartly then you can improve your blog for sure at BIG level.
Blogging Tools which Every Blogger Should Use for Getting Massive Success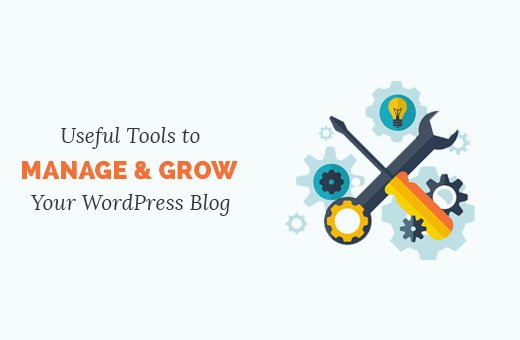 Let's get started!
Tool 1: Google Analytics
Google Analytics is a most important tool for everyone who runs online venture. It gives in depth analytical detail of your blogs or Websites.
just signup for it, Varify it and Use it!
Also Check Out: Best Hosting for High Traffic Websites 
Tool 2: Google Keyword Planner
This is another great tool from Google itself.
It is used for finding keywords and its details. As you know, Keywords are very important in blogging.
you shouldn't miss this tool.
It's also used for getting idea about Search Volume of any particular keyword.
Tool 3: Ahrefs
This is my favorite tool. I always hangover on it for analysis of backlinks as well as building new links. If you use this tool smartly then you can find so many low competition keywords. Also, you can steal backlinks from your competitor.
It's paid tool but worth to buy!
Tool 4: LongTail Pro OR Semrush
Long Tail Pro and Semrush both are good tools for finding low competition, profitable keywords. So many pro bloggers use it, such as Pat Flynn, Kulwant Nagi, Harsh Agrawal.
However, its paid tool but worth to buy.
Tool 5: Grammarly
Grammarly is everyone's favorite. Right? It corrects all the basic and advanced level grammar mistakes in just one click. How awesome it that!
It's paid, but lite version is enough for basic grammar correction. Just try it and believe me you'll love it.
Tool 6: Canva
This is my designing tool which I use on every posts featured image. Also, it provides perfect dimension for all kind of requirements such Facebook cover photo, Twitter background, Instagram post, blog post, ebook cover, etc
Great tool. And, the best thing about that is IT'S FREE.
Tool 7: Evernote
I'm sure this one is all bloggers and marketers favorite tool for keeping notes and for doing planning.
I'm using it for daily basis since last three years and believe me I never thought to leave it.
I just love it!
Tool 8: MailChimp – GetResponse
Email Marketing is the trend nowadays and to be honest its very important. If you're not building your email list, then you're doing BIG mistake. You have to do email marketing for getting massive success.
On the internet, all the email marketing tools are charges more than 10$/month, but MailChimp gives it for free till 2000 Email Subscribers.
That's really cool for new bloggers or those guys who are just starting email marketing for the first time.
Tool 9: Yoast Plugin
This is All In One plugin from Yoast which covers A to Z things about SEO. Every pro blogger recommends it to use it on your blog. To be honest, this is the ultimate pack of SEO which will take care of all the SEO thing for your blog.  But, Its depend on how you use it. You have to use it the Right Way.
It's free and available on WordPress plugins section. Just go for it.
Tool 10: SumoMe
This is the BEST. It is ULTIMATE TOOL for bloggers. It covers all the things for your blog from social share to getting email subscribers.
It's not free but it's free plan is enough. Use it and believe me you'll never leave it.
Tool 11: CrazyEgg
CrazyEgg is one online tool which provides amazing tracking tools such as Heat Map, Scroll map, Overlay ETC. It's the good tool for tracking advertisement clicks like Google Adsense.
This is the good FREE tool. Use it to analysis and grow your blog.
That's it! This was the 11 best tools for bloggers who really wants to take their blog to the big level. Hope you enjoyed and learned something new today.
Also, feel free to ask any question via comment and don't forget to share this article on social media