When we need a quick and effective method for promoting our business. Then digital marketing is the great and effective solution for your business marketing.
In digital marketing, there many tools and techniques are available for your business marketing needs. Here I'm sharing a list of 9 successful online marketing tools of all time.
Online Marketing Tools For Small Business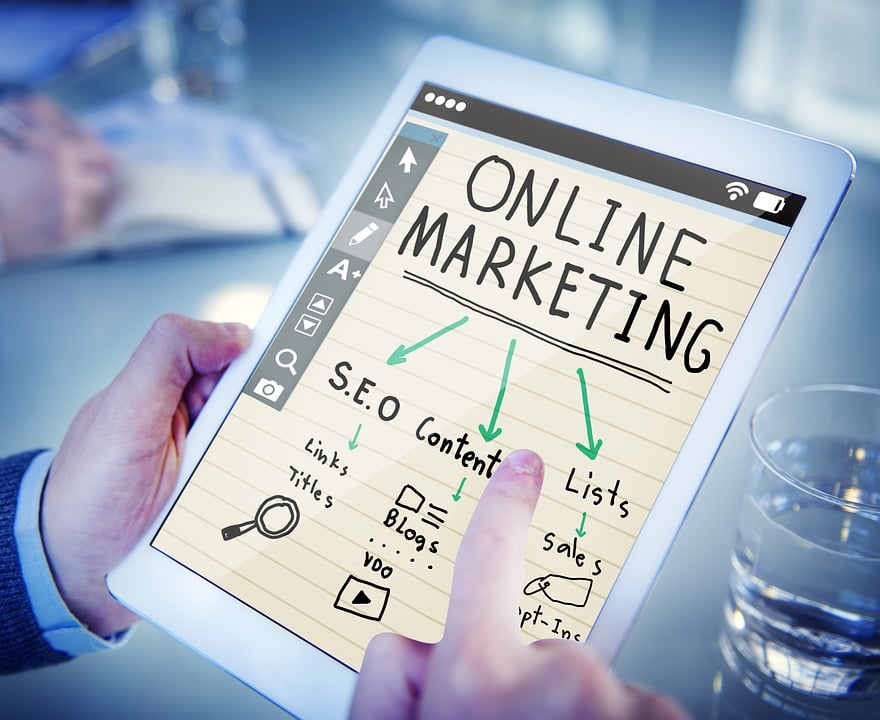 1. Website
Now a day, when 95% people search online before a visit to any store and buy any products. For a small business, a website is the main elements.
Because a good website and online presence can generate more leads and increase business revenue.
2. Blog
Businesses which is having a blog is getting 63% extra customers inquiry and leads online. Because business blogs is a great tool for engaging more customer with your business.
Before buying any product customer always research about them. You can use your blog for write about some good tips, products, services, etc.
After building a regular visitors base, use your blog for promoting your own business. A blog can make your business more trustworthy.
3. Social Media
Social media now become an effective marketing tool for all business. Some Social media sites like Facebook, Twitter LinkedIn etc. generating a high amount of leads every day. You can use these social sites for making your business popular.
Social sites like Facebook is now becoming an online community and people's or business is using them to share feedback and improve customer services.
4. Business Directories
Online business directories are the great option to promote your small business online. Find some most visited and high-quality business directories. Select relevant category and submit your business details to these business directories.
Submit our all business details included Name Address Phone no and Website URL. After registration of your business list your all Products and Services ( some business directory also provide an option for list products and services ).
5. Online Classifieds
As like many other sellers use online classifieds for promoting your new business and products. An online classified site like Backpage, Olx, is having a large customers base worldwide millions of people use them for sell and buy their products and services.
You can advertise your business, services, and products via online classified sites and can grow your business.
Most of the classified sites are having a free advertising option but for special advertising, you can also use paid listing.
6. E-mail Marketing
Email Marketing is another way to market your small business online. Many business owners and successful internet marketers are using this for growing their business.
According to a recent survey, a successful email marketing campaign can generate 57% more business leads for any business.
After starting any business, E-mail marketing can be a good idea for market your business online.
7. Search Engine Marketing
Search Engines like Google and Bing also offer a paid advertising programs for business and websites. Use Google and Bing Adwords and Advertise your Business. Submit Search Engine
In Adwords Marketing, you can choose keywords and geolocation. It also offers an option for the select daily budget of advertising.
8. Small Business Forums
Use online small business forums for market your small business. Online forums are a discussion platform where we can discuss our business, Tips, Techniques and Ideas with other business owners.
If you are having good entrepreneur skills then participates in discussions and share your helpful ideas with others. This will make you trustworthy and other business owners and visitors would like to follow you.
Now you can use business forums for promoting your business effectively. Share your business details while discussion.  
If you are having a business site then can add site link in your forum signature. So the people can use this link to visit your site.
9. E-Commerce Sites ( For Products Marketing & Sales)
E-Commerce site like eBay, Amazon etc is helping lots of business owners to advertise their small business online.
If you have just started the business and want to sell your products online then E-commerce sites are the great option.
Because E-Commerce sites not only just sell your products even also market your business. You also can start an online E-commerce store in just 5 minutes for advertising your Products.
Read – Quick & Easy Steps To Start Your Home Business
10. Online Video Marketing
An image or video can be more attractive and effective than words.A hundred million Internet users watch online videos every day.
You can use online video sites like YouTube for promoting your small business or startup. Create some useful videos and submit them to online sites.Online video marketing is the future of content marketing.
Because by the end of 2020 videos will receive around 80% internet traffic worldwide. In last 5 years, video marketing has created benchmarks for many businesses and marketers.
These are some of the most successful online marketing tools for businesses.
Now it's your time to use these tools to grow your small business and convert it into a successful brand.