Modern Forest House "Cube House" and garage should be placed in smallest piece of land, in pine forest. In such a way that modern forest home design satisfy all needs and retain natural landscape. There was found simple and logical solution. To carry out construction of contemporary forest house project as compact cube.
Contemporary Forest House Design Reviews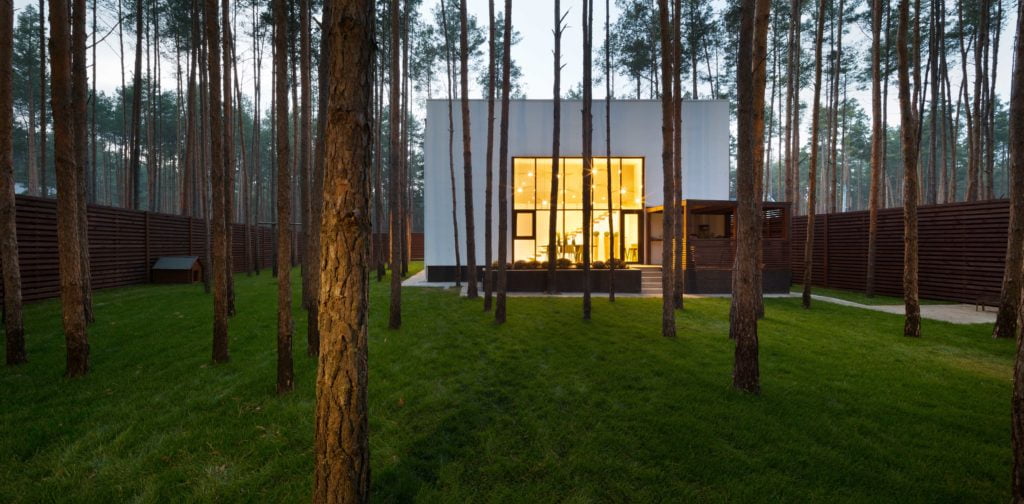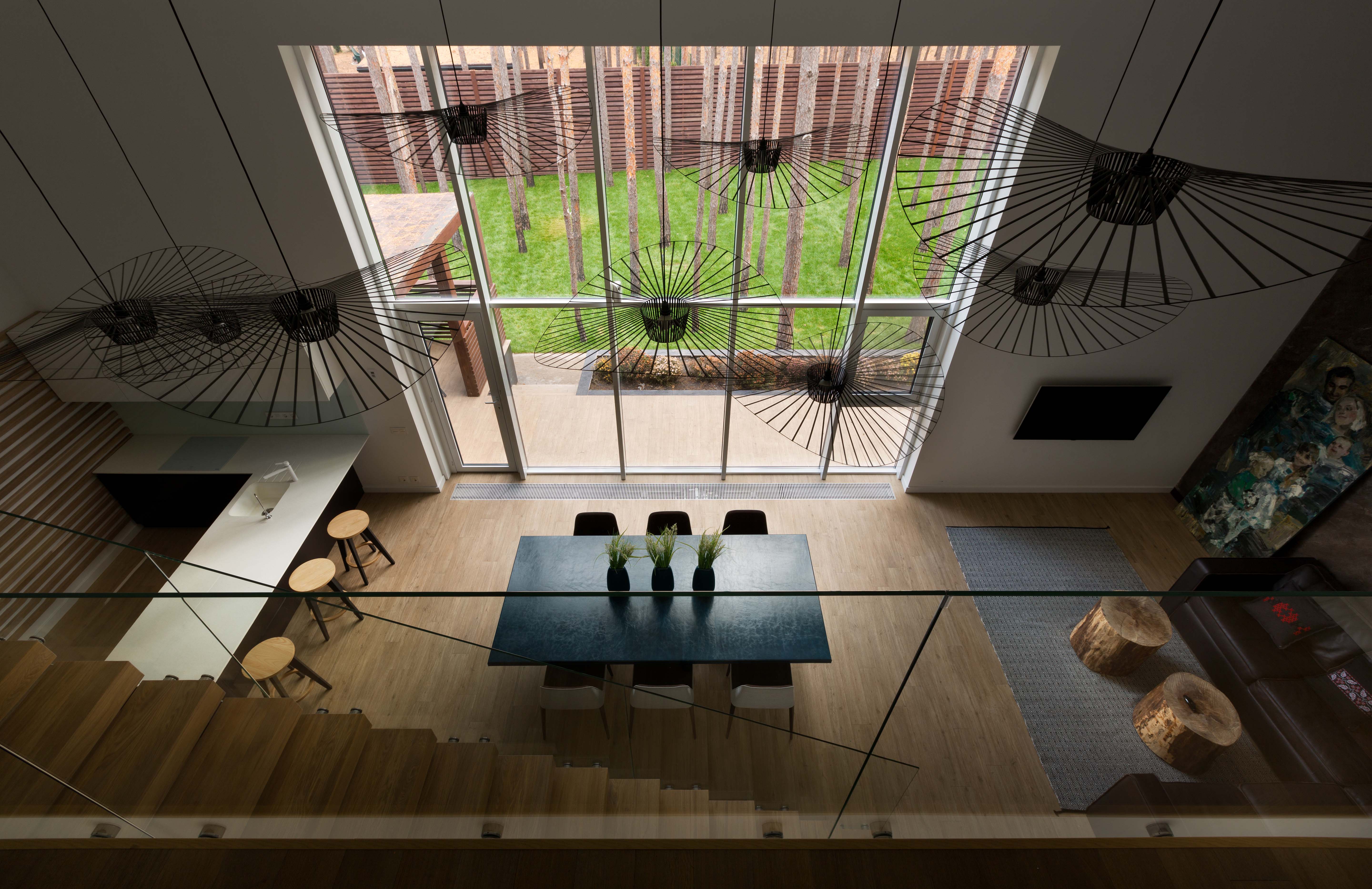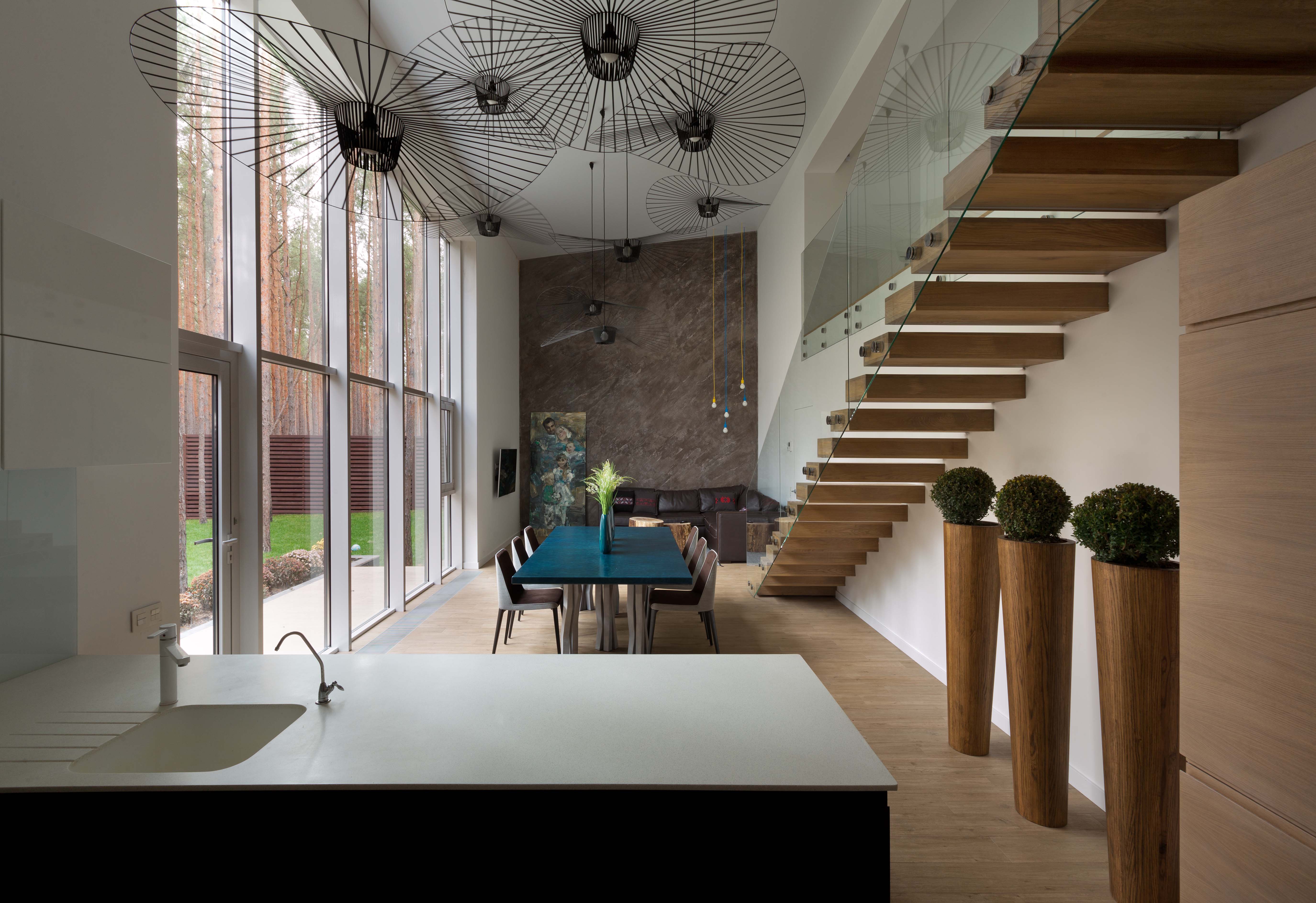 Contrary to all physical laws. This Pine Forest House Planning, inside is larger than outside. Anyway it seems to be due to clever used optical illusions. And maximum functionality of each square meters of cube house.
Fact File Of Cube House In Forest
Project: Cube House.
Location: Bucha, Kiev oblast, Ukraine.
Square: 200 sq.m.
Architect: ViktoriyaYakusha, Yakusha Design Studio.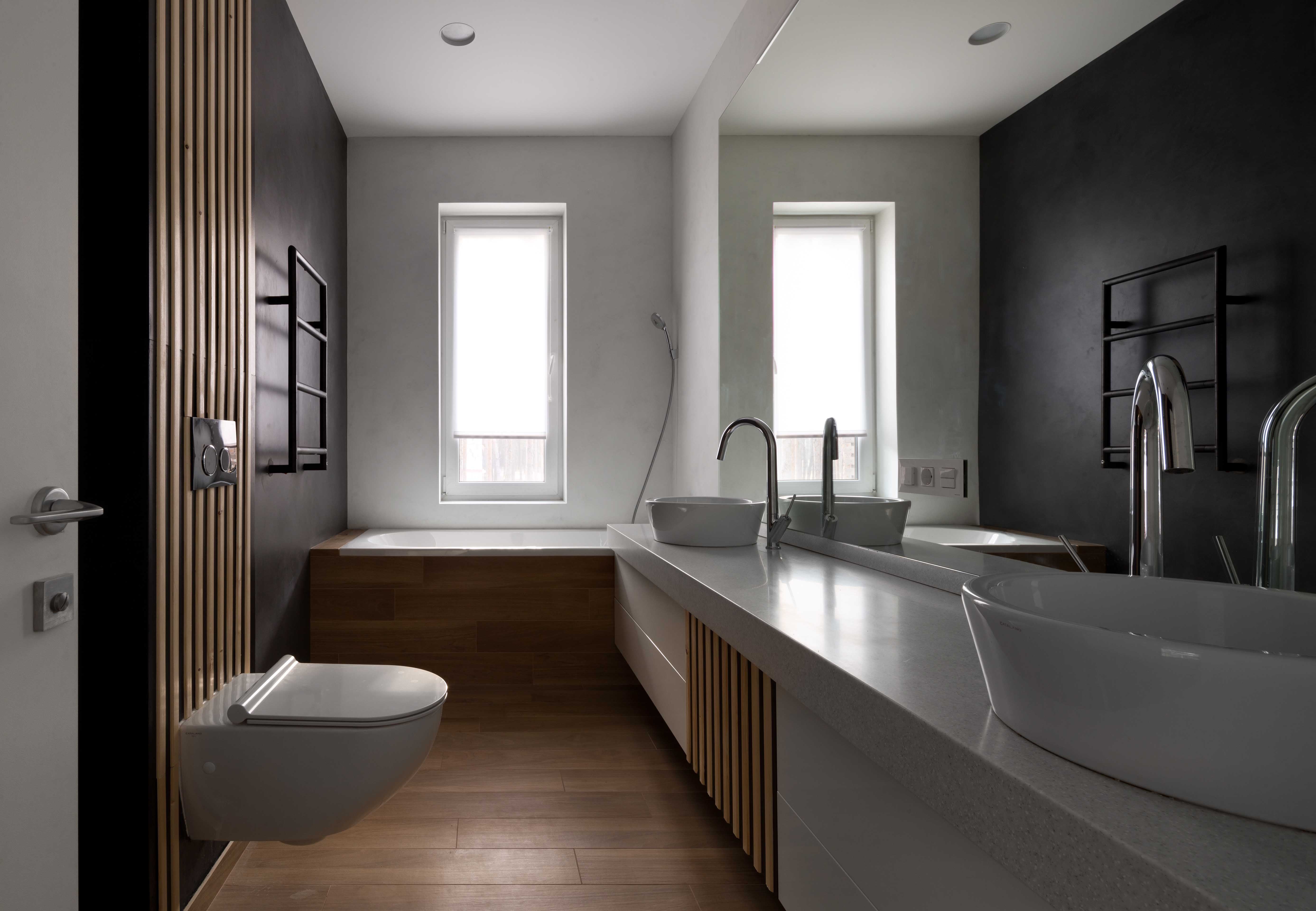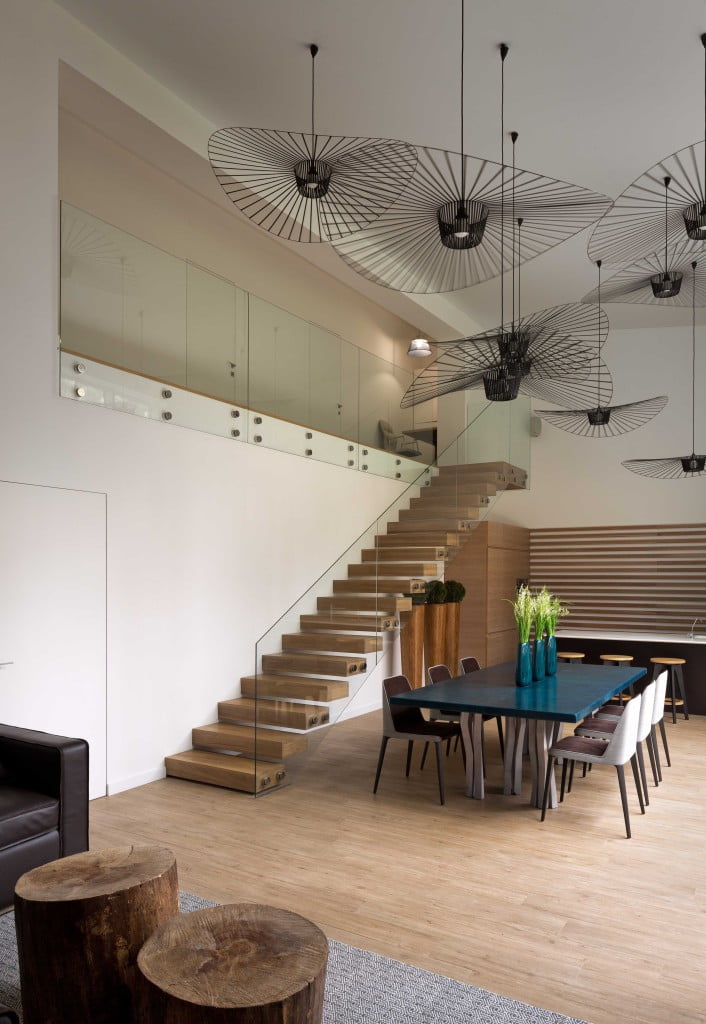 Forest House Plans
On the ground floor of modern house in forest, were located guest zone and cool garage space. On the second floor is private zone: children's room, bedroom with wardrobe and bathroom. There is large window placed in the kitchen-dinner-lounge zones. So, that family members enjoy view of pine forest.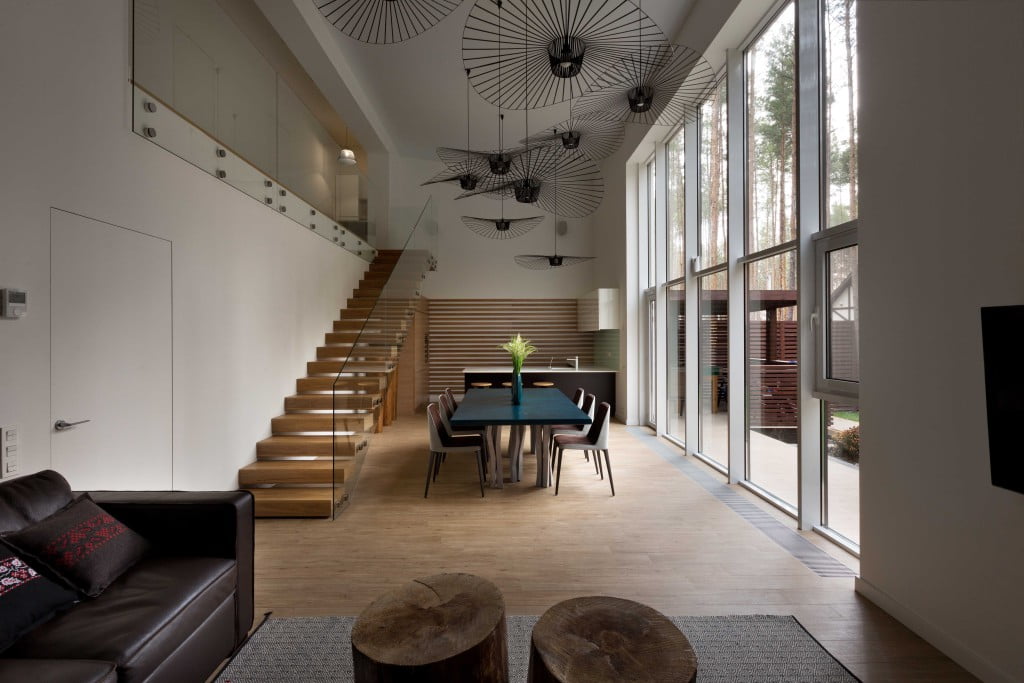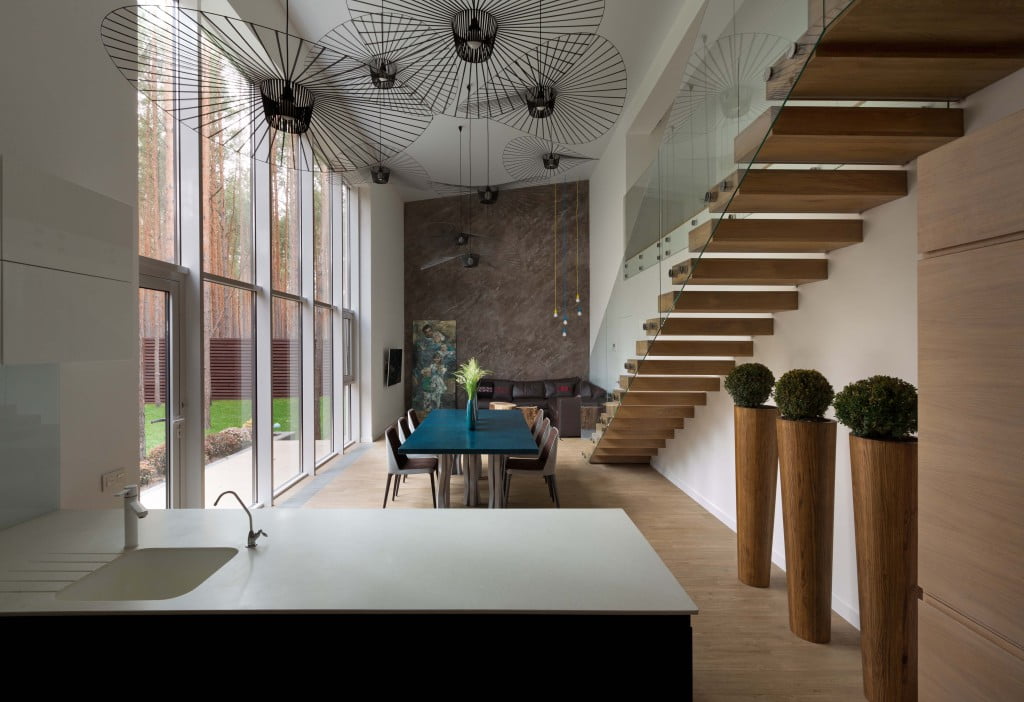 Second-level lighting adds airiness of space. Modern forest housemistress would like to feel easy and light 'breathing' here. This idea line is supported by stairs of special construction on the second floor. In fact, does not occupy much place and railing of crash worthy glass makes it almost weightless.
This club house design element along with transparent wall of upper level. That is permits comfortable communication between floors. That have special importance in the family with children.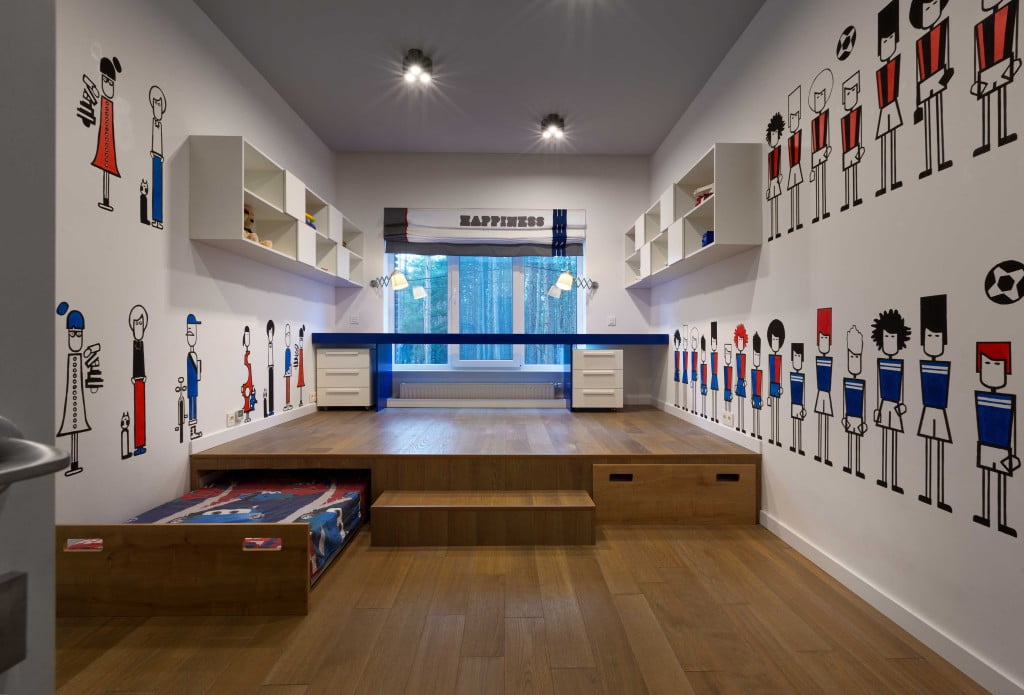 Designer created bedroom with calm, comfortable and relaxing mood. for this reason tone down the bedroom colors grey and balanced tones of natural wood were applied.
The most essential element of forest house interior, is total correspondence of eco friendly design concept. The floor cover with oak, curtains and covers are of 100% wool, bed-side tables are snags and the view from the window is pines.
Forest House Images: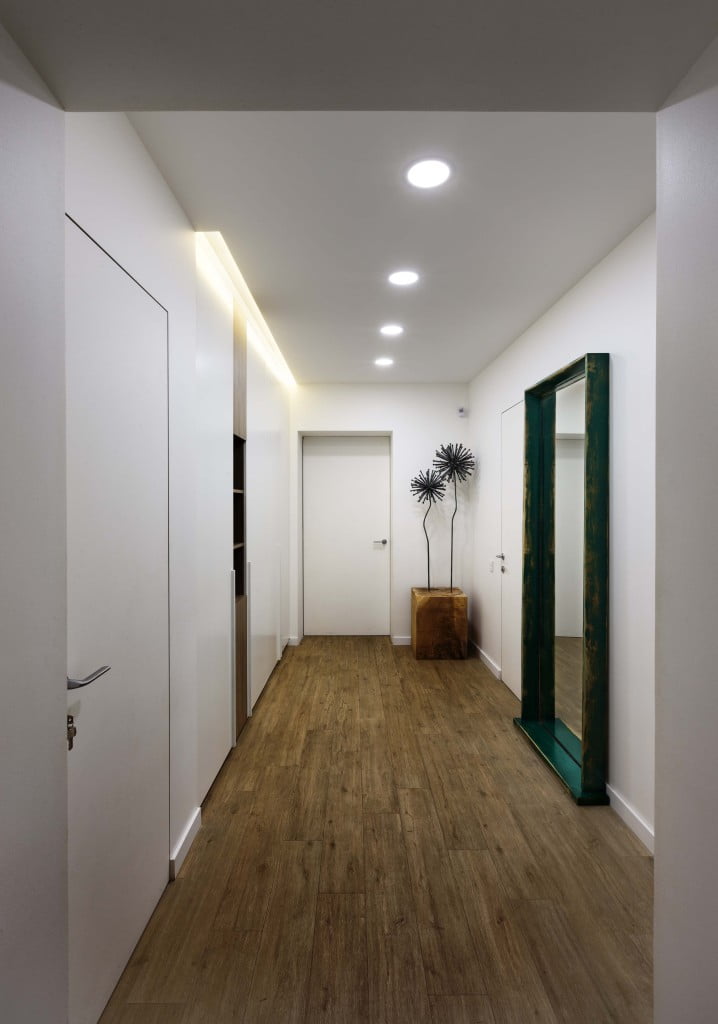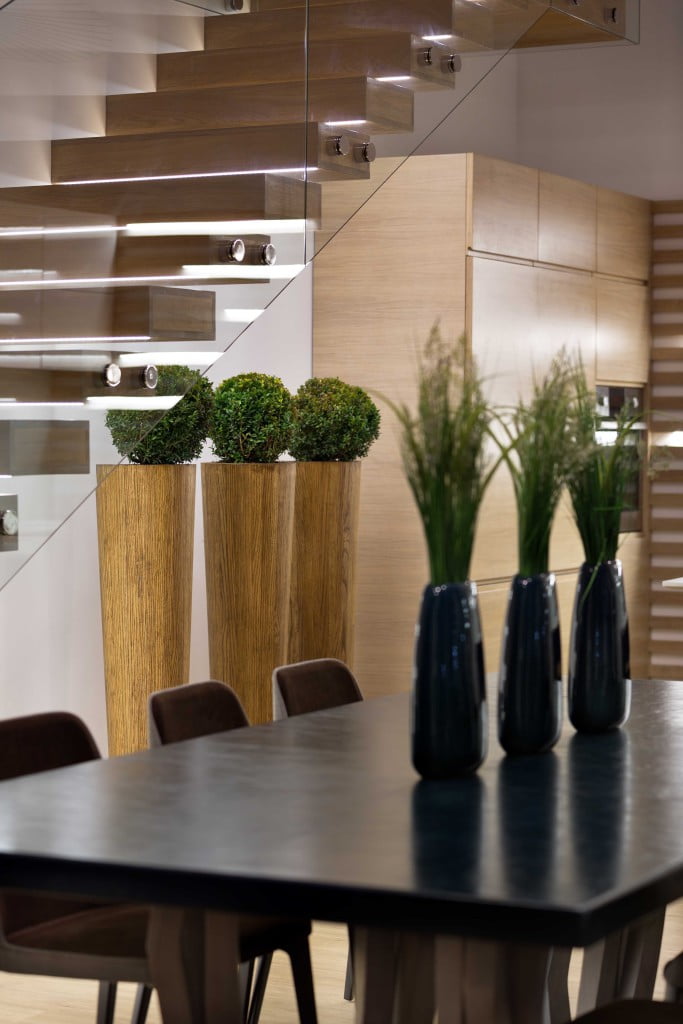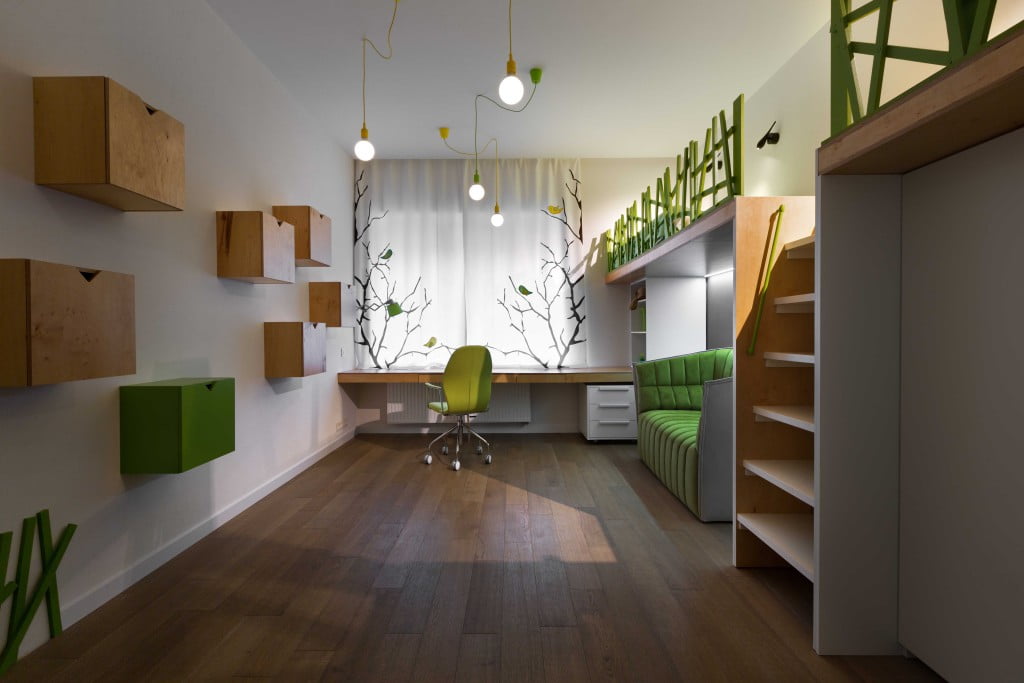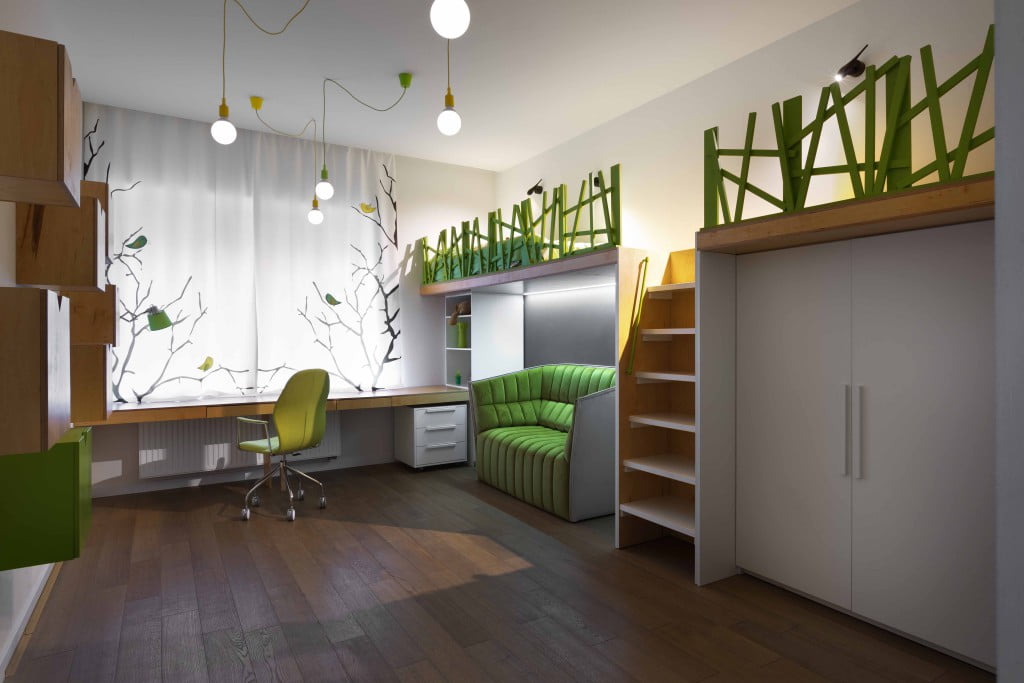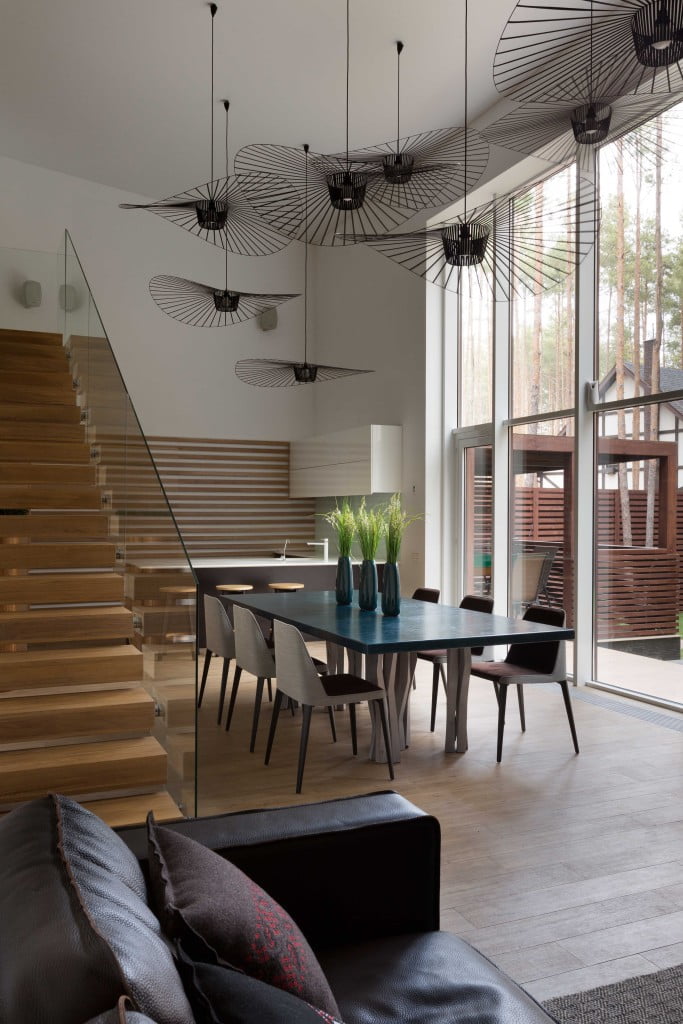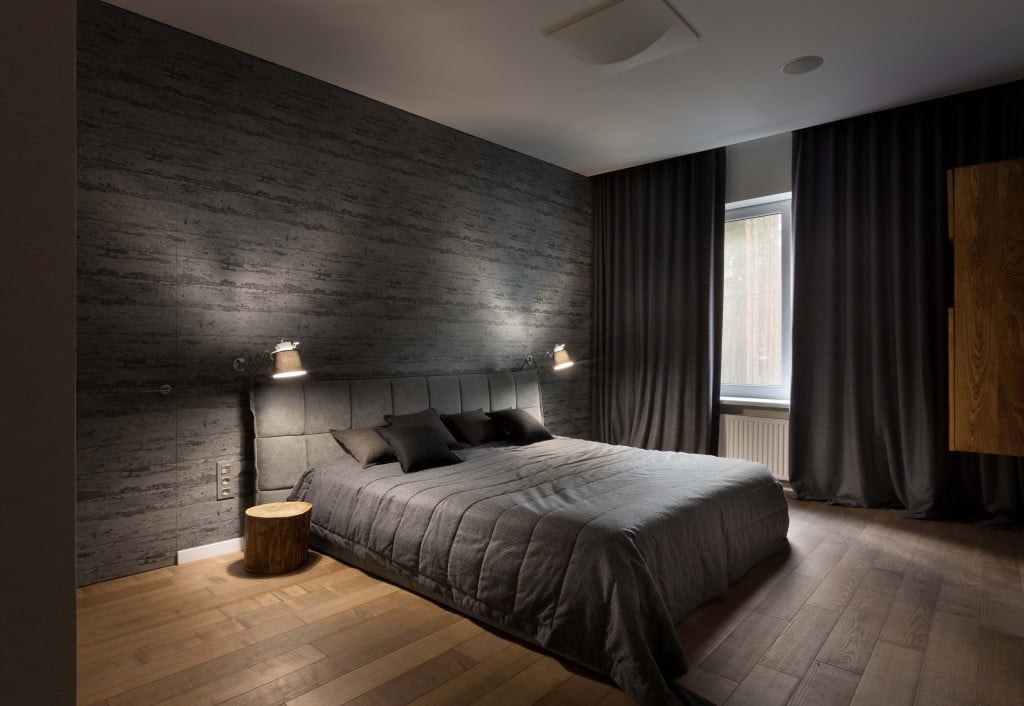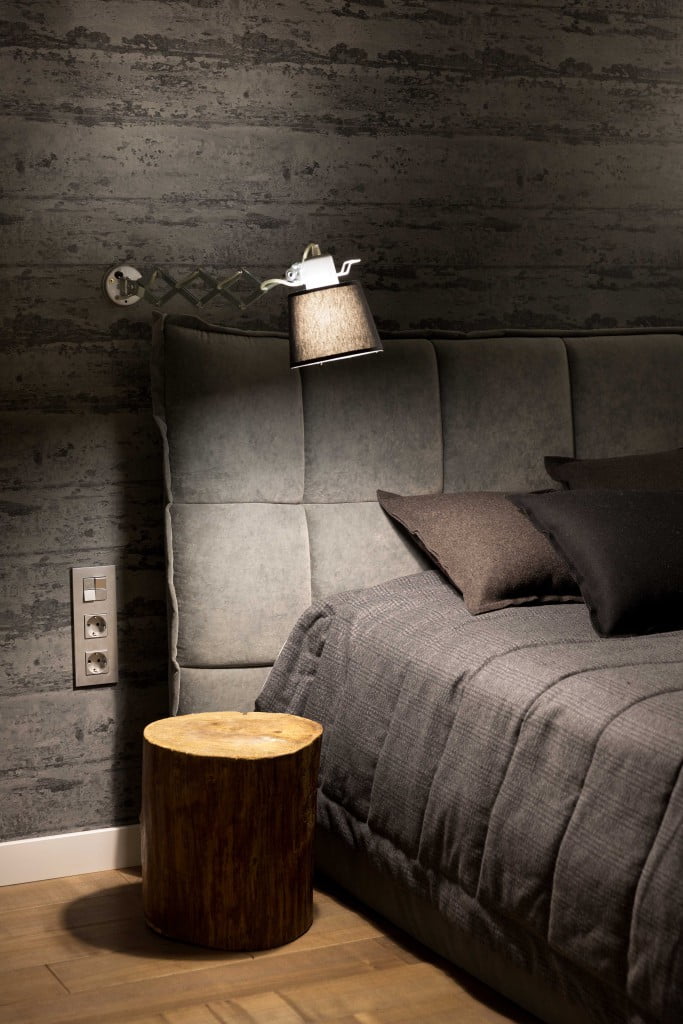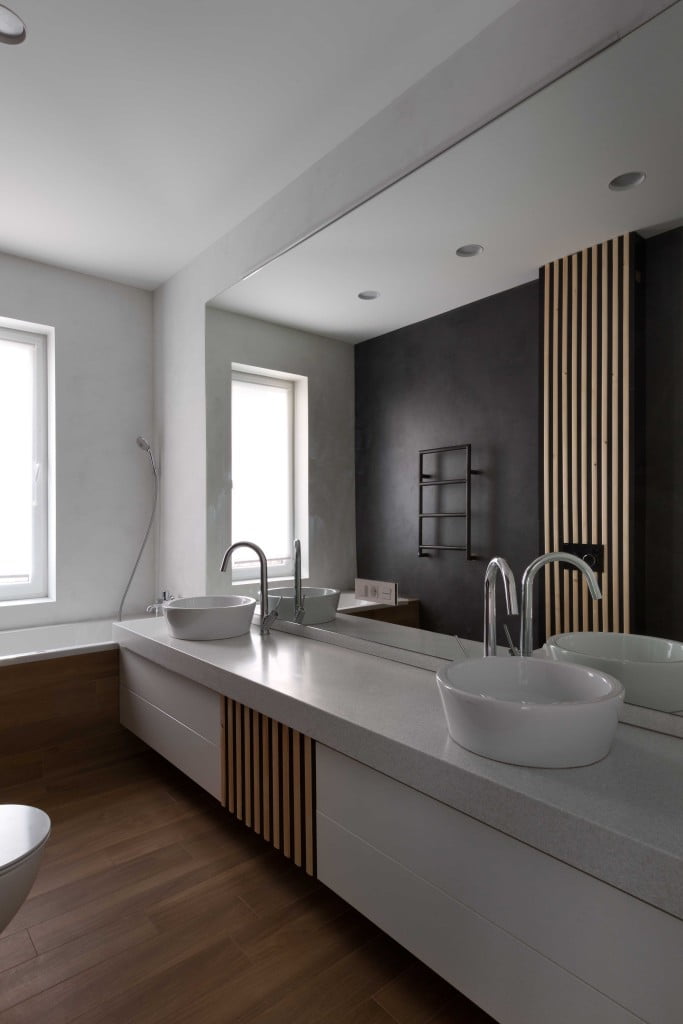 In the beginning of the forest house project. It was two kids family but later, the parents have got to know about addition of their family. In such a way in children's rooms – for girl and boy – it was provided availability for one more habitat.