Sustainable Architecture Of Rabobank Office Campus, comprises the development of two completely new high-rise towers and the partial renovation of the existing building. The entire complex will be sustainable architecture designed as a single campus area. The edge of the campus is formed by a continuous roof and a delicate plinth.
This plinth connects all the buildings of the complex and frames the area's central plaza. The existing buildings and the new development stand as individual volumes on this plinth. The new development consists of two transparent 105-m towers, of which one is slightly turned so that the towers do not run parallel to one another. The towers are connected by a glass veil.
Sustainable Architecture Development Of Office Campus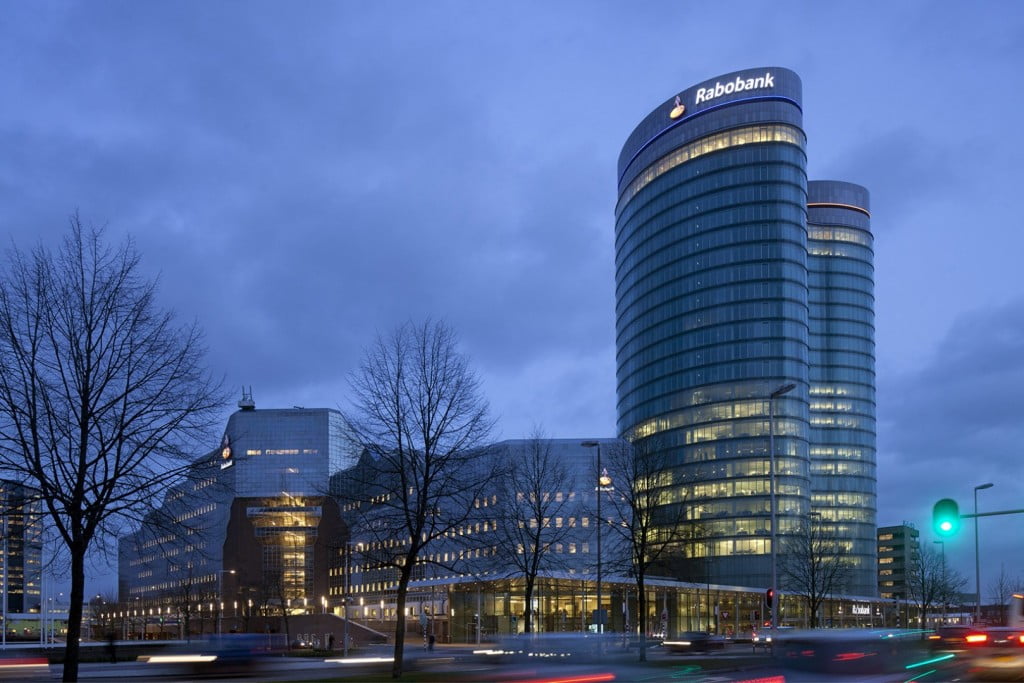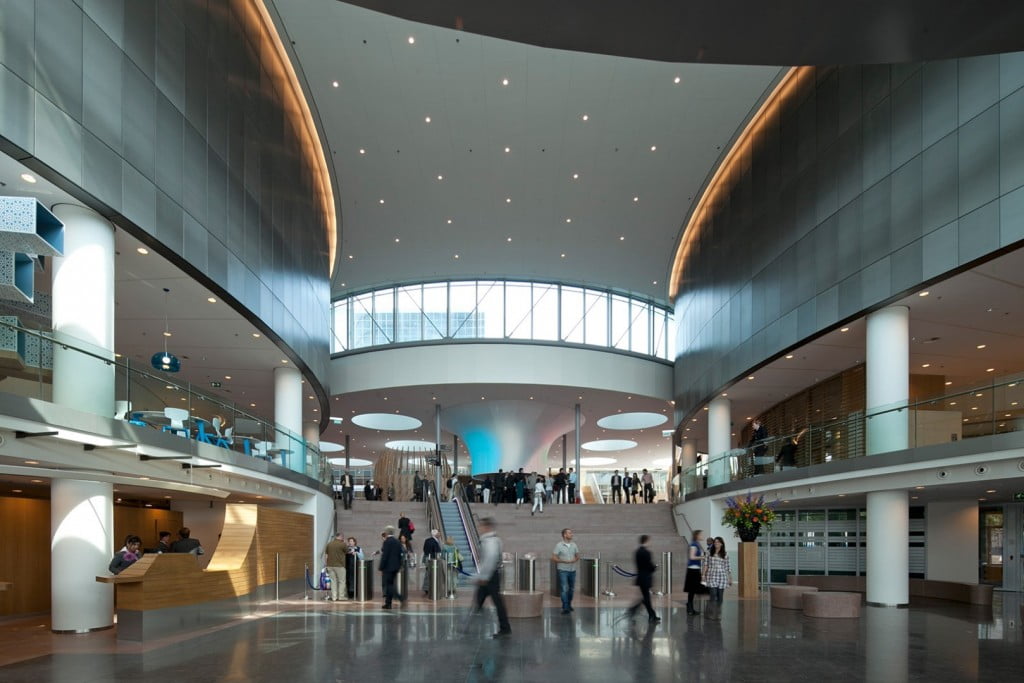 Sustainable Architecture Of Rabobank Office Campus Fact File:
Client : Rabobank The Netherlands bvArchitect : kraaijvanger
Ontwerp : 2006
Construction period : 2006-2011
Team : Rob Ligtvoet, Dick Baggerman, Ad Dekkers, Altay Kasapoglu, Arjen Reas, Edward Timmermans, Hans Dopper, Joop van der Werf, Joost Esschendal, Joost van der Kooij, Michel Gerrets, Nouri Karroumi, Patrick Keijzer, Ramon OngAlok, Rutger Schouten, Ton Ringeling
GFA : 76000 m²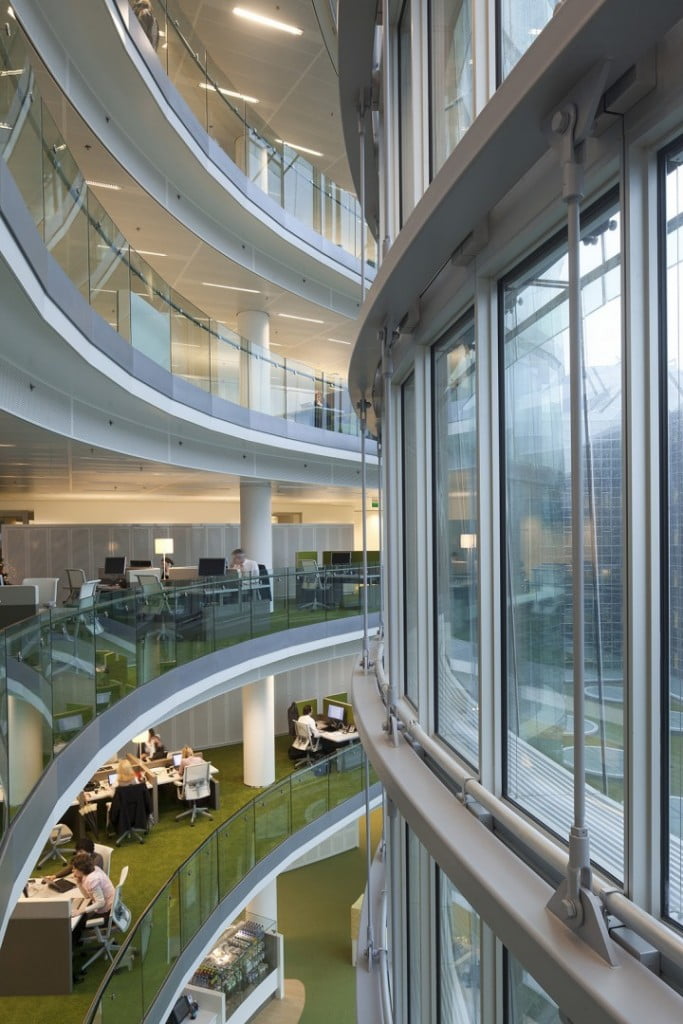 Sustainable Architecture Design Brief:
The brief for the 76.000 m2 extension of the existing Rabobank office complex in Utrecht was clear : highly sustainable architecture, a modern office concept, and a high level of transparency.
The entire complex has been designed as a single campus area. At street level a covered pedestrian area stretches along the entire length of the site, unifying the new complex and the existing buildings.
The high rise consists of two transparent 105 meter high towers, placed at a slightly different angle, connected by a glass facade which wraps itself as a delicate veil around the two towers. The glass facade consists of a natural ventilated double skin paneling with a ship lapped external skin.
Check out,
The clever structural design of the high rise creates a relatively large amount of office space: by connecting the towers, the size of the cores have been reduced, offering more work space.
The part of the towers where most of the office spaces are situated, is divided into compartments, comprising a  so called identity floor and 3 or 4 office layers. Here additional facilities such as small pantry is situated. So called communication stairs provide quick access to the different levels within each compartment.
Large voids stretching over 4 or 5 floors at the central core of the building allow for maximum daylight and open views.
The 6 meter high lively central plaza that forms the main entrance of the new complex, evokes a city feel with squares, neighborhoods and little streets. The building facilitates a new way of working – independent of time and place. Easily adapting to the ever changing working requirements.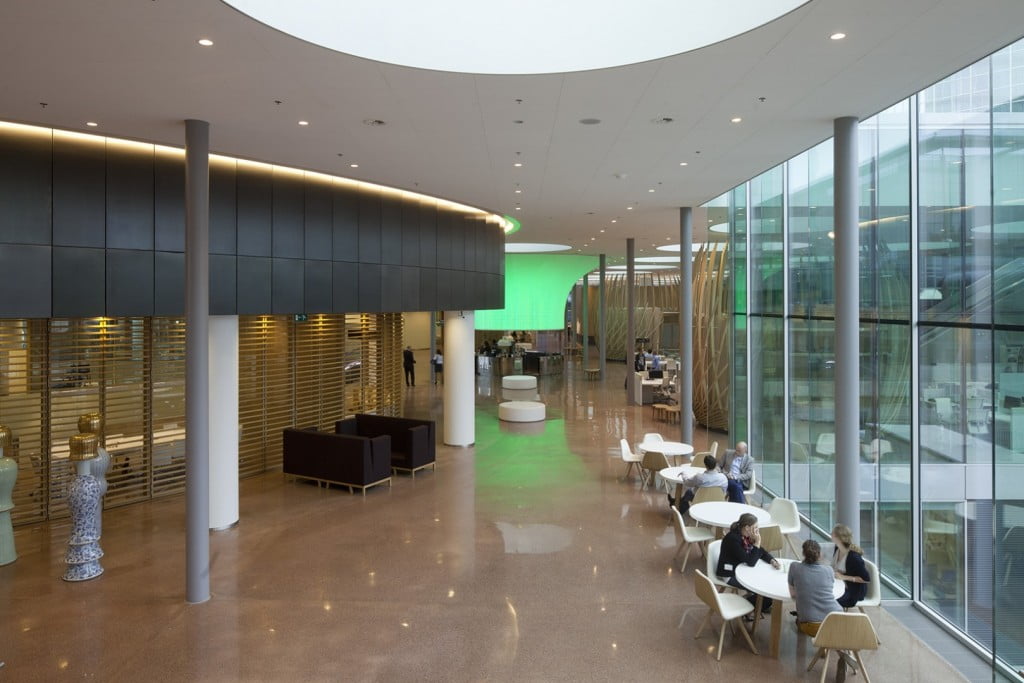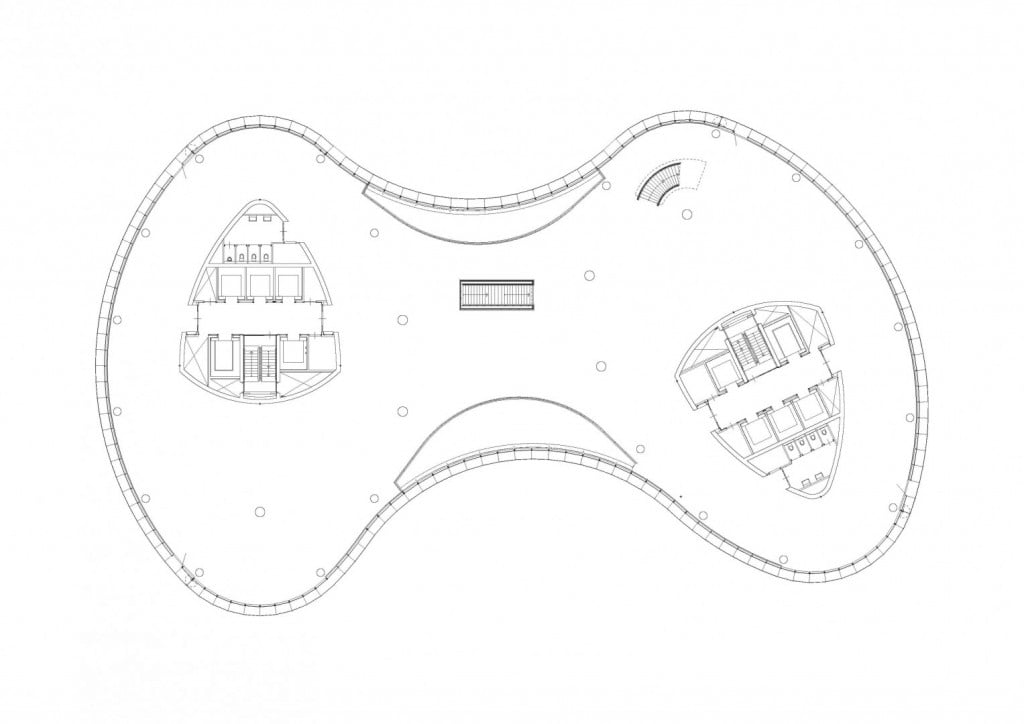 Points of departure in sustainable architecture design of the complex, as a whole were a strong ambition to work according to principles of sustainable construction, the realization of a completely contemporary office concept and a high level of transparency throughout.