Architect compose new music design for conservatory in France. For creating an intricate play of light and shadow across the pleat facades. This is in part a subtle homage to paul cezanne. The locally born post-impressionist painter. And to origami – the traditional Japanese paper folding technique. Accounting for the change in elevation that affects the site. The building's skin is folding at various points.
Architect kengo kuma has completed the 'aix en provence conservatory of new music design ' in the south of france, an aluminum-clad structure that houses a 500-seat auditorium alongside various other facilities. the scheme is conceived as a cultural hub for the area, designed to attract local, national and international visitors of all ages.
Architect kengo kuma compose new music design for conservatory in France.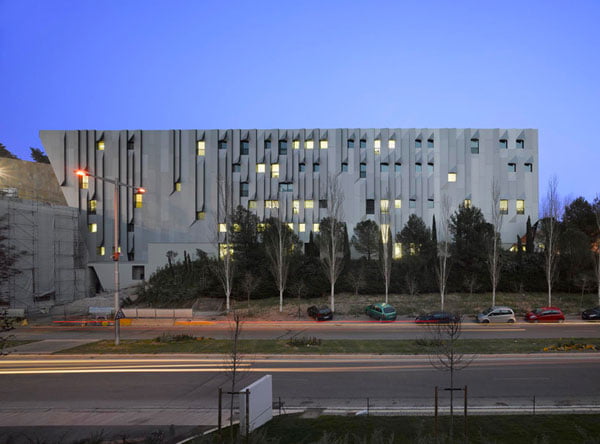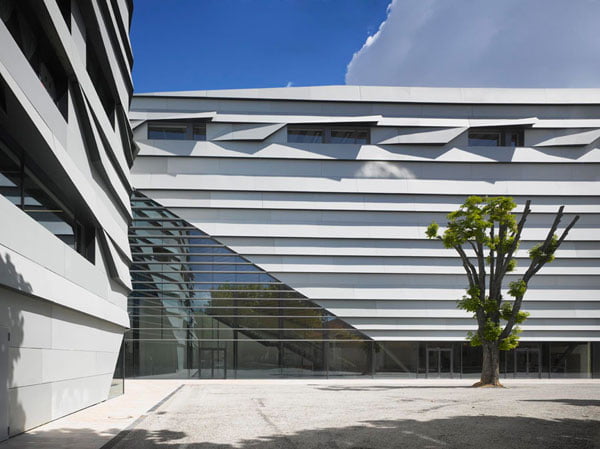 Project Fact File:
Location: Aix en Provence, France
Architects: Kengo Kuma and Associates
Project Team: D. Lopez Arahuetes, N. Sanz, M. Constantinescu, E. Fauquenbergue, M. Orellana, J. Wakuda, T. Zelic, M. Casselbrant, I. Angelidou, Y. Ito, E. Bret, M. Katir, R. Martin, D.
Cheung, C. Chen
Structure: Cer3i fluides, Ets Antonelli
Acoustique: Peutz and Associates scénographie, Changement à vue
Usable floor area: 7,395 m2
Cost: 15,797,000 euros HT
Year: 2013
Photographs: Roland Halbe.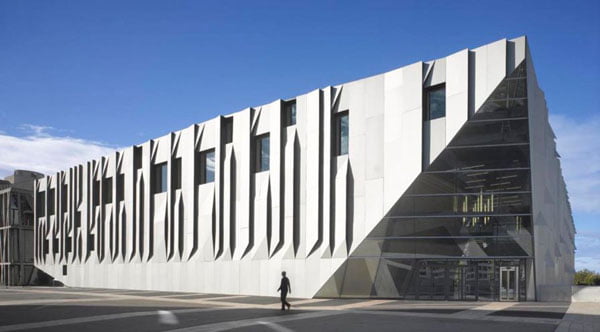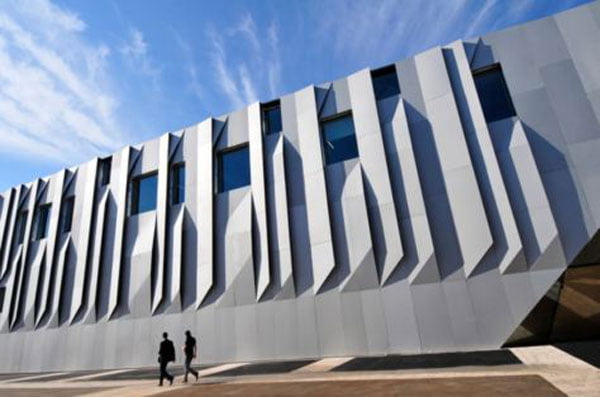 From The Desk of An Architect:
The project is a complex of the music conservatory, its concert hall and various other facilities.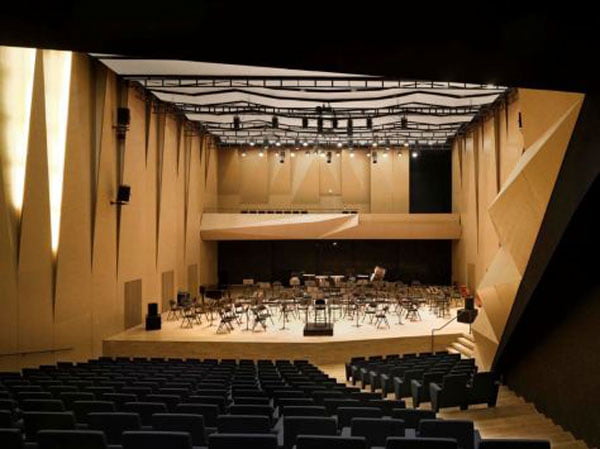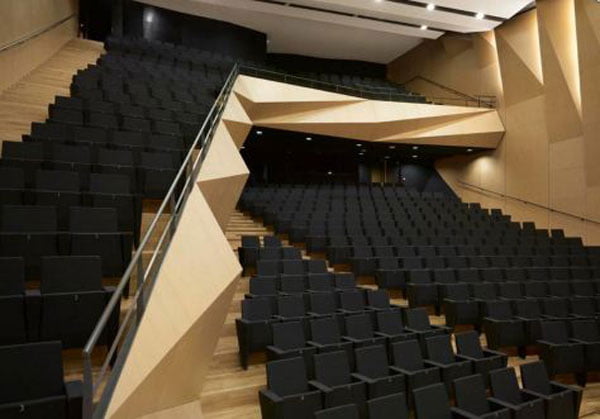 There is a big difference in elevation within the site, and its neighboring land is also diverse.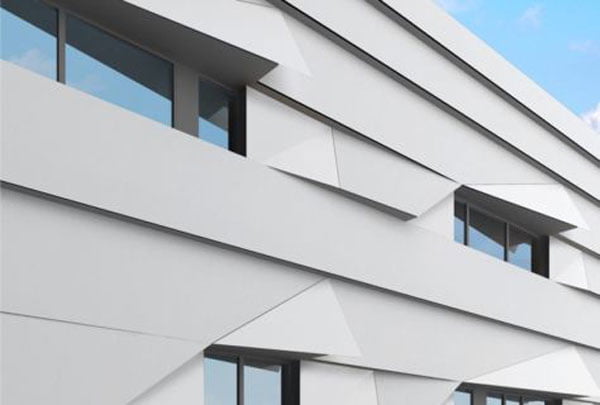 To solve such complexity, we chose aluminum as a single material for each façade, to be folded in part according to the face.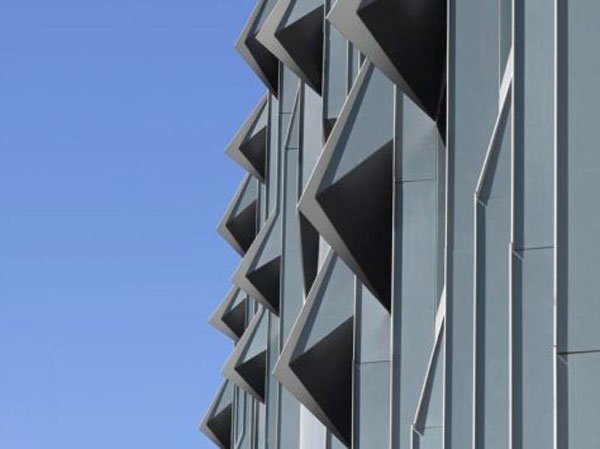 By adding the work of "folding" to the thin aluminum panel, each façade is given subtle shading.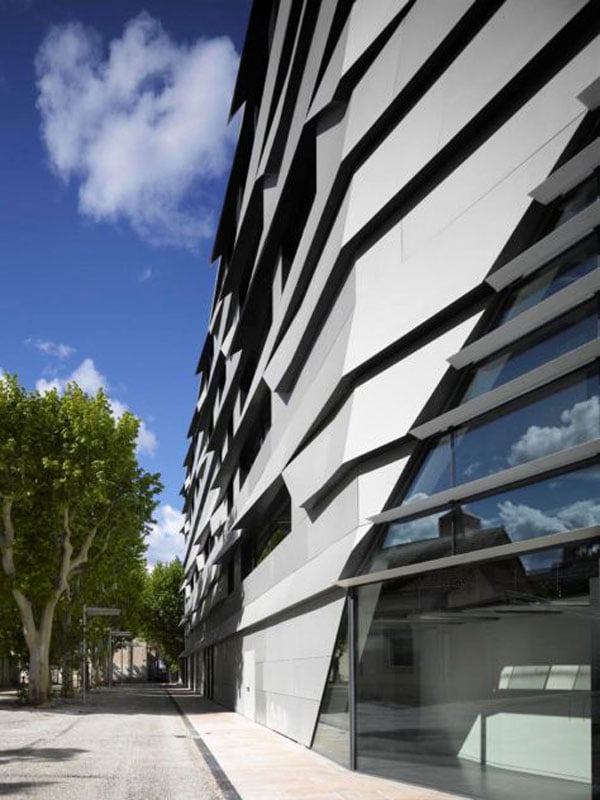 Know more Modern School Architecture:
Modern Building Architecture.
…..Continue to Next Page for More Detail.
no comments