The Detail in These Paintings By Artist Leng Jun.  An influential Chinese contemporary artist known for his hyper realistic painting and drawing. Artist Leng Jun  Born in 1963 in Sichuan, in June 1984, Wuhan Hankou Branch Normal College. He was graduated from the Fine Arts Department currently works and lives in Beijing.
The artist only truly incredible detail in his art work on or off can be appreciated with a magnifying glass is famous for.
Artist Leng Jun Paintings Detail
Close up pictures below and you can observe the incredible precision of his brush. even the shadow cast by the thread of a sweater on the skin of your subject to capture.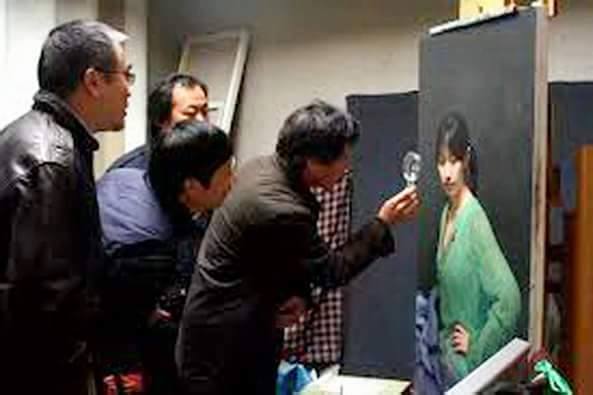 Some artist check Painting by Leng Jun with a Magnifying Glass, to real perception of his details of art work.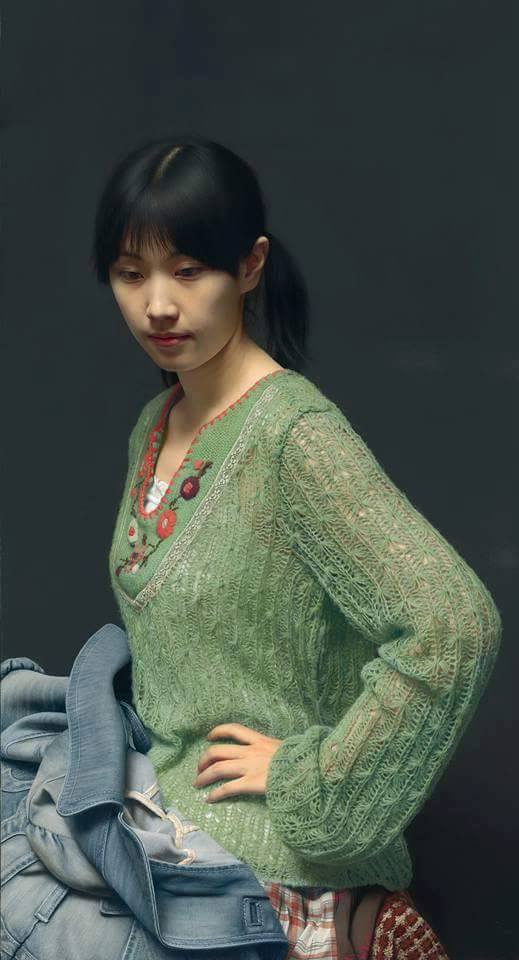 Contemporary Artist create artwork of young girl. With Green wool sweater and Jeans over her waist.
The Detail Paintings By Artist Leng Jun.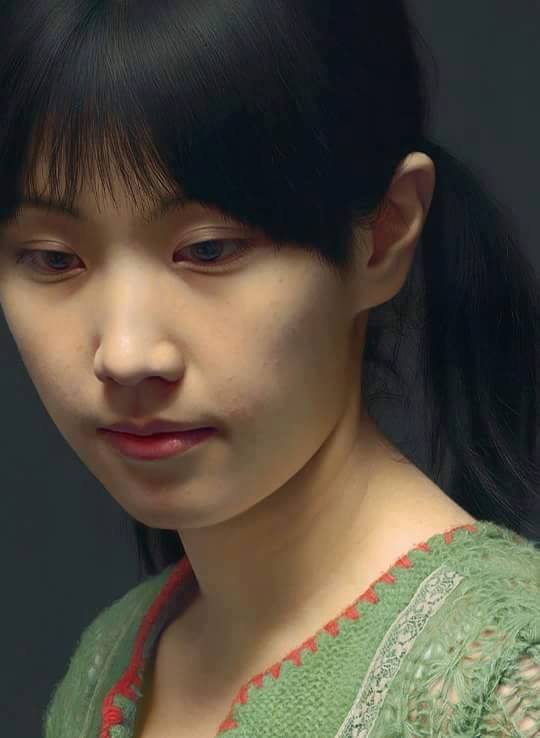 Artist is really famous for his details in artwork in modern style. When his brush stroke cover even every fine feelings of subject over portrait.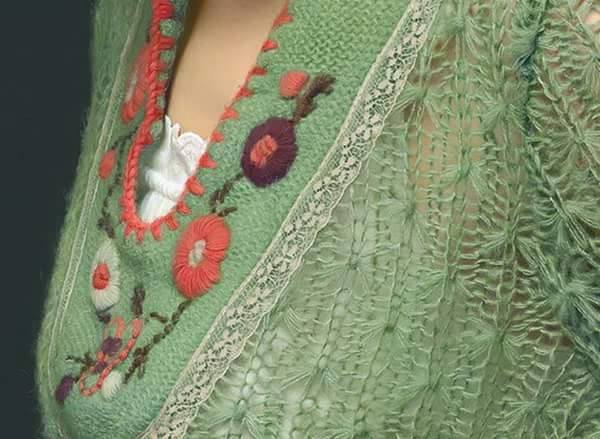 See above image of artwork in zoom mode, what a detail of painting by artist with their hands and color brush.
The Paintings Detail By Artist Leng Jun.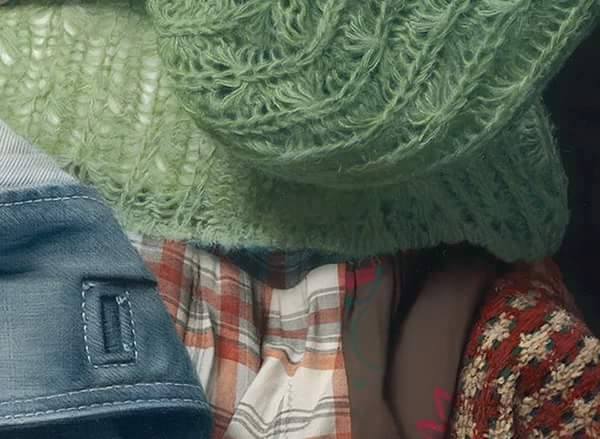 Clothing Layers with their stitches and shadow is perfectly balanced in their work.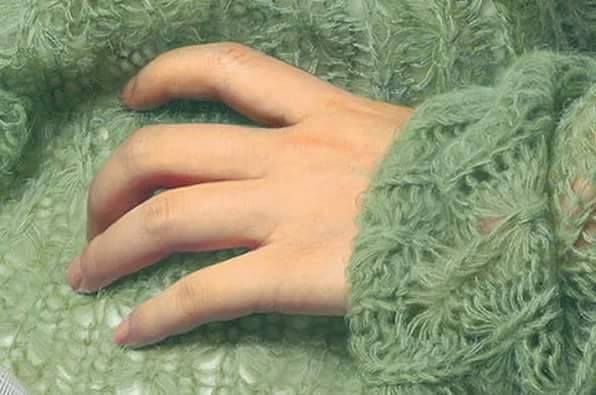 Ohh, this is what you can see a sense and sensibility of artist. Just feel the how much pressure put those fingers on cloth.
The Detail of Painting By Leng Jun.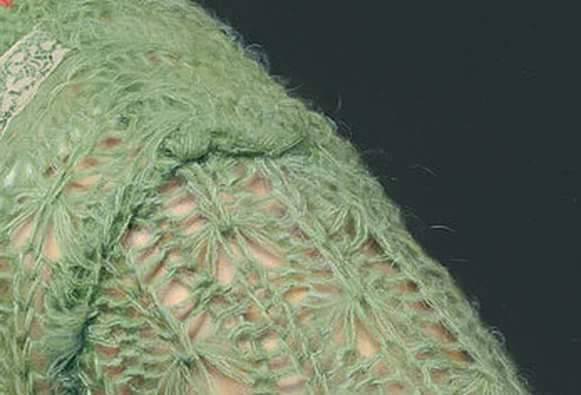 Layers of colors, human skin on dark back ground. But Paint a fabric texture and their shadow on human body is really appreciable work of art.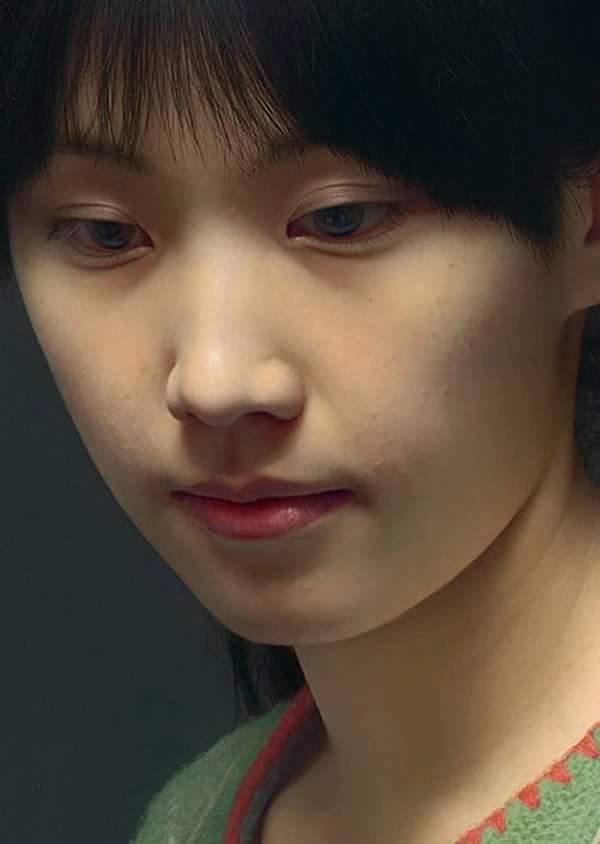 Facial Expression of a Girl in art work create real feel of human presence. Lips with slight smile, color of lipstick, shadow drop on cheek, each and every detail create perfect balance in master piece of modern art.
The Detail Paintings By Artist Jun Leng.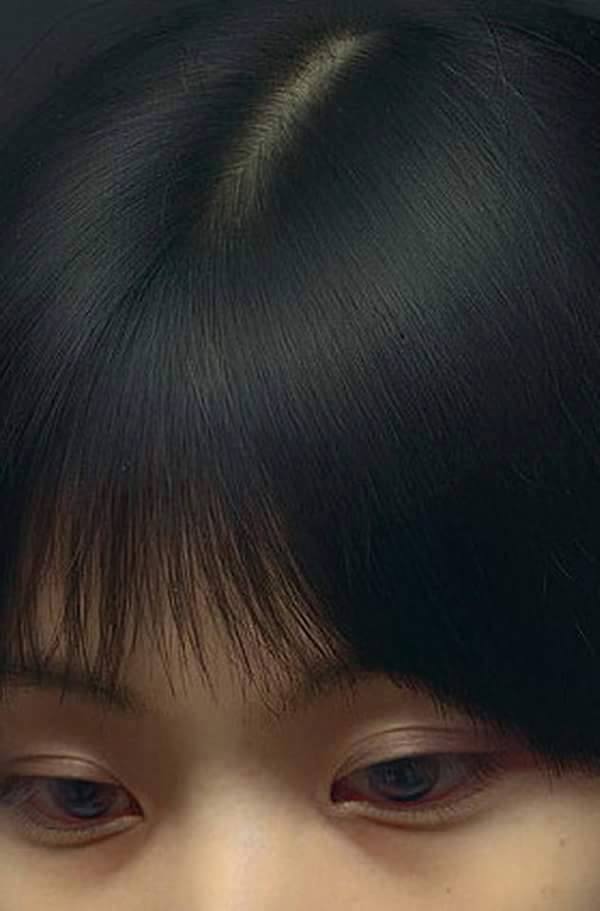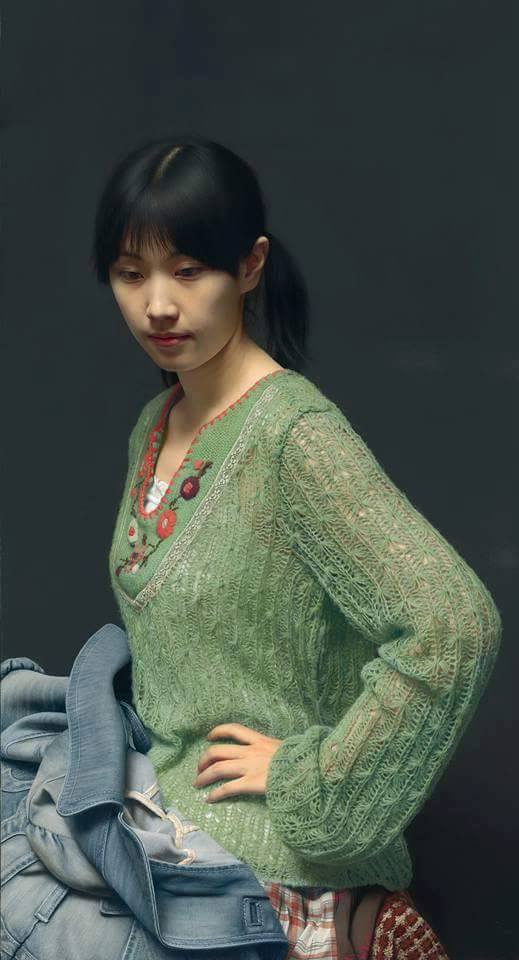 The Detail Paintings By Artist Jun Leng.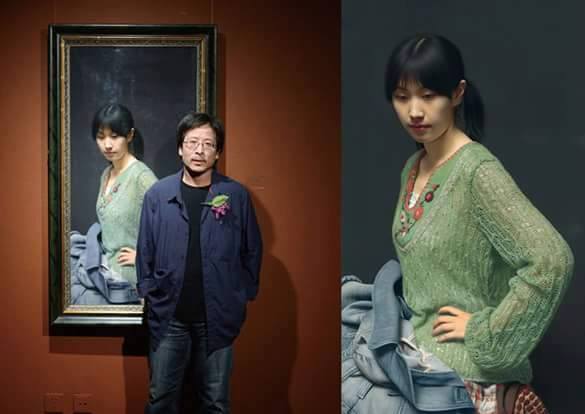 Image Source- Artwork by LENG JUN (冷军).
Know more about famous artwork,
This is an modern artist Leng Jun, with their contemporary art work, a painting of a young girl. Hope you like it. Have a thoughts on it, share with us.