Developing a blog and gaining a readership takes a lot of time and effort. Dedication is a must, but for most bloggers dedication needs to be justified with a stable flow of money. So we went ahead and compiled a few pointers that will help you make money Blogging.
1] Google Adsense: This is the most popular and widely used way to earn money through your blog/website. If you come across ads on various websites, the chances are that those ads are being placed there by the Google Adsense system. So how do you get ads served by Google Adsense on your website?
Have a blog? – Make BIG Money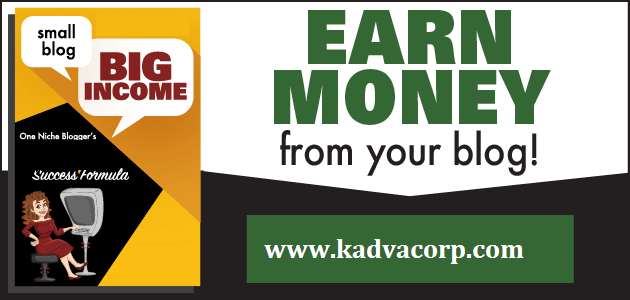 You would first need to sign up with Google Adsense and submit your application to be accepted in the Adsense program. After submission your website will be reviewed by Google and only if you make the cut will you be able to use Google ads. Getting accepted into the program is really tough as your website not only needs to be good but also needs to meet the conditions set by Google. Don't' worry as we are going to share some guidelines to help you clear your Google Adsense application pretty soon. Once you're in you will start earning if someone clicks these ads.
2] Selling Ad Space: If you don't want to monetize your blog/ website using Google's Adsense then you can try selling your Ad space directly to potential buyers. Think of this as you own the property but you are renting it out to others to use it for a price. The price is generally what you decide and can vary depending upon the popularity of your website and the location of the ad space on your website. Though this sounds easy, it's not, finding buyers directly is super tough and primarily why most website owners prefer ad networks like Google and Yahoo.
3] Affiliate Program: Many websites out there will pay you a commission if you successfully encourage your visitors to buy their products. You can review the products, mention the features or basically just talk about discounts and get your visitors to buy a product by clicking the advertiser link on your website. If the purchase is successful then you can earn anything between 5% to 75% commission depending upon the product and the affiliate program.
4] Sell your own product: Over time, bloggers gain a high level of trust and loyalty from their readers. This makes your blog/website a perfect destination for selling products. It could be anything like an e-book or software or even tutorials that you could sell to your visitors. Let's say you like to click graphic designer and you have designed some great things, you can actually display it on your website and offer your design services as a freelancer.
High traffic web hosting
These are just a few ways to make money blogging flowing in for all your hard work on your blog/website. Once you dedicate more time and garner more experience you will better understand what works best for your website. The only mantra that we can give you is, keep trying and never give up. You will reap the benefits in the near future.