Salesforce is one of the leading CRM tools, with almost all top organizations using it to meet their customer service expectations. As a CRM tool, Salesforce is dynamic and innovative. It is a cloud-based tool with SaaS services, easy integration options, customer-centric automation, data analytics tools and several other benefits that help organizations improve their customer relations.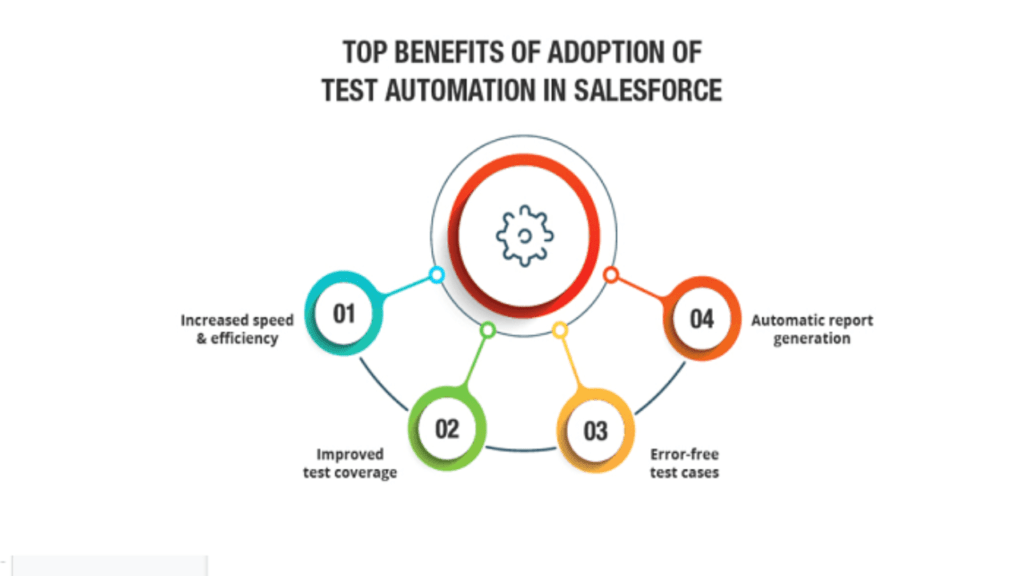 However, due to its extensive role in CRM, Salesforce processes can become complex, making way for vulnerabilities and errors. Errors and vulnerabilities in salesforce processes can lead to data errors, leaks, and cyberattacks. This is why Salesforce testing automation is a must if your business is using Salesforce CRM. 
What Is SalesForce Testing?
Salesforce testing is the process of testing various Salesforce functions to ensure smooth and error-free functioning of the Salesforce processes. Testers use a wide range of techniques such as manual testing, load testing, deployment testing, etc, to test the functionality and security of various processes. Testing Salesforce functions is crucial because it eliminates errors and vulnerabilities and ensures the best performance of your CRM.
Salesforce Testing Challenges and the Need for Automation
When it comes to SalesForce Testing, the manual form of testing gets more and more complex as the functions increase. Salesforce integrates with several applications and software, and therefore, testing each and every data chain becomes a very difficult task. 
Therefore, businesses are now relying more on AI-powered Salesforce automation testing as it simplifies various test processes without compromising on quality. With automated testing for Salesforce, organizations can conduct complex testing procedures quickly and much more efficiently. The chances of errors are greatly reduced, and the overall performance gets boosted as well. There are plenty of other advantages of having AI-powered automated testing for your Salesforce functions. Read on to find out. 
Benefits Of Salesforce Automation
When you automate Salesforce processes, you'll observe plenty of benefits that boost your overall business performance. Some of the major advantages are,
Efficient & Quick Testing: Testing automation for salesforce simplifies testing and expedites the time-consuming process. With AI-powered testing, the test process not only becomes fast but also more efficient and error-free compared to manual testing.
Better Coverage: With test automation, you get a wider testing coverage that can cover hundreds of test processes, user scenarios, edge cases, etc.
Automated Reports: AI-powered Salesforce testing completely eliminates the need to create manual reports. The test reports are created automatically in a short time once the test is completed. So, the overall reporting becomes fast and efficient.
Error-free testing: AI-powered automated tests are highly accurate and there are no chances of manual errors during testing and reporting.
Conclusion
Salesforce testing automation is essential for modern businesses as it simplifies testing, increases testing speed & efficiency, and also reduces errors. So, the overall testing process becomes accurate, and it indirectly helps you build better relations with your customers. So, if you are using Salesforce for your CRM needs, make sure that you have an advanced test automation tool for salesforce testing.
About OpKey
OpKey is the best no-code test automation platform that allows you to ensure speed, risk mitigation, and cost reduction during Salesforce Testing. So, if you need a test automation platform OpKey is the best option you have.