How to Easily Manage Android Devices over air With AirDroid Apps is all about that we always want remote access to our gadgets, computer and other devices to handle them with more efficiency and ease. There are various applications available that can help you in remotely accessing your home computer, office computer or other devices.
Here, we are talking about such a remote access app that can enable you to access your Android device from any web browser. This need may arise many times when you are in office and forgot your smartphone at home or you have brought your smartphone but couldn't bring your Android tablet.
In these Manage Android Devices situations, this app AirDroid can help you.
How to Easily Manage Android Devices over air With AirDroid Apps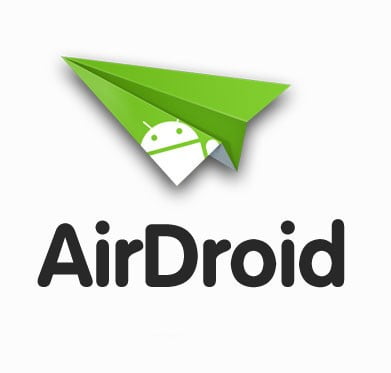 AirDroid
AirDroid is developed by Sand Studio and is available for free download. This cool app lets you Manage Android Devices over air.
AirDroid has an interactive and easy to use interface. You can easily swap files between your PC and Android device. No matter where you have left your Android, you just need a web browser to access your smartphone remotely.
Remote access concept is not new. Earlier we used to have some phones of Sony Ericsson in which we could do remote access. AirDroid does not requires USB connection or driver installation. It needs that your smartphone and web browser should be under same WiFi or internet. However, new AirDroid 2 does not implements any such restriction of same WiFi or internet.
You just need a web browser to remotely access your Manage Android Devices and smartphone.
AirDroid Features:
You can send, receive and view all your messages. This includes group messages also.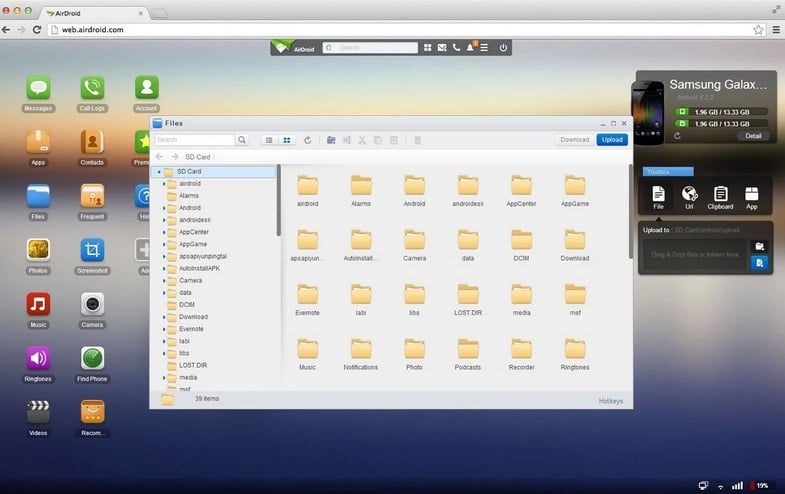 You can access all the files to Manage Android Devices in your Android on your PC. transfer files to/from PC. You can also modify files, delete or move them. It will look just like the picture below

Similarly, AirDroid allows you to access your Android Gallery. You can view all your pictures, videos, audios. Transfer media files from/to your Android.
Other interesting things that you can do with this remote app are playing music or videos. You can set ringtone for your smartphone or export ringtones.
With AirDroid, you can view and edit all your contacts. Use your smartphone front and back camera with flashlight. Push any url to your Android and it will automatically open it web browser.
Share Clipboard content between Android and computer.
Download AirDroid for Android form Google Playstore!
Some handy articles from our archives,
So, friends this is all about Manage Android Devices without any kind of cable and other accessories, hope you enjoy it.