Yi Action Camera has been announced in China for 399 Yuan ($64). Which is approximately Rs 3,999. The only catch at the moment is that the Xiaomi Yi Action Camera will only be available for Chinese buyers who can buy the action camera from Mi.com using Xiaomi's flash sale model. Although the Xiaomi Yi Action Camera is being sold by Xiaomi, it has been made by its partner company Xiaoyi.
Xiaomi Yi Action Camera
The Xiaomi Yi Action Camera sports a 16MP Sony Exmor R BSI CMOS sensor. It is capable of shooting at 1080p resolution at 60 frames per second, which is higher than the GoPro Hero which can shoot at 1080p30 and 720p60 and comes with a 5MP sensor. It weighs a mere 72 grams and comes with 64GB of on board storage space.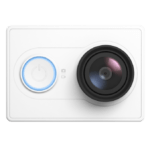 Other features include a built-in Wi-fi remote smartphone triggering, 16MP still image capture, a 155-degree wide angle lens, 3D noise-reduction and digital image stabilisation. Since it is an action camera, the Yi is capable of shooting as deep as 40 meters under water. But you will have to buy a third-party water-proof casing since the Yi Action camera does not come bundled with one.
For $80, you will get the 'Travel Edition' of the Xiaomi Yi Action Camera which comes with a selfie stick for selfie enthusiasts as well as for shooting from a unique perspective. It can also be strapped to things, the promotional image shows it being strapped to a cat.
Small ants camera supports motion picture resolution and shooting modes as follows: Resolution 16M (4608 × 3456 4: 3), 13M (4128 × 3069 4: 3), 8M (3264 × 2448 4: 3), 5M (2560 × 1920 4: 3); delay taking pictures (0.5s, 1s, 2s, 5s, 10s, 30s, 60s), time taking pictures (3s, 5s, 10s, 15s), high-speed continuous shooting (3p / s, 5p / s , 7p / s, 7p / 2s).
Ultra-wide-Angle Lens Shock Extraordinary Vision of Xiaomi Yi Action Camera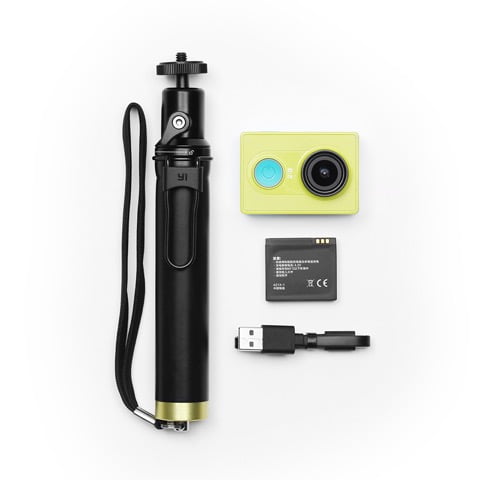 To pursue without focus, ready to be able to capture clear, shocking picture effect, small ants camera selected American professional sports team customized optical aspheric optical glass lens lens, viewing angle up to 155 °, as an ordinary cell phone camera twice.
155 ° super wide-angle lens, the mirror images more force on the scene with a special performance point of view, will give the user a stunning visual impact. Sony lens with image sensor dedicated R & D domain debugging, in order to bring more natural spot reduction.
Have a professional camera in order to have a super-high-definition video and image capture effects, but little ants sports camera weighs only 72 grams, the Xiaomi Yi Action Camera volume is only the size of a matchbox, very convenient to carry. Appearance with a high temperature anti-arctic PC + ABS and metal composite materials, in light while ensuring durable.
Check this also,
Also, Built-in WiFi capabilities, users can phone app for small ant motion camera live view shooting with previews and other operations, and quickly transfer content to your phone at the same time for editing and one-click sharing to micro blogging, letters, and other social media, to share with friends.