Best Methods To Recover Lost Data From Computer,…. Deleting Important files by accident is very common. Many of us accidentally deleted some files from our Personal computer or Mobile phone. later we realize what we have done but now with the help of some awesome tools you can fortunately recover lost data from hard drive.
After deleting any file accidentally you can check those file in recycle bin and recover lost data easily. But what to do if the file is also deleted from the recycle bin or eventually you deleted the file by permanently by pressing Shift + Delete key. Still you can Recover lost data. There is Number of software are available in the market which you can use for free. So In this article I will Explain you How you can recover deleted files.
METHODS TO RECOVER LOST DATA FROM COMPUTER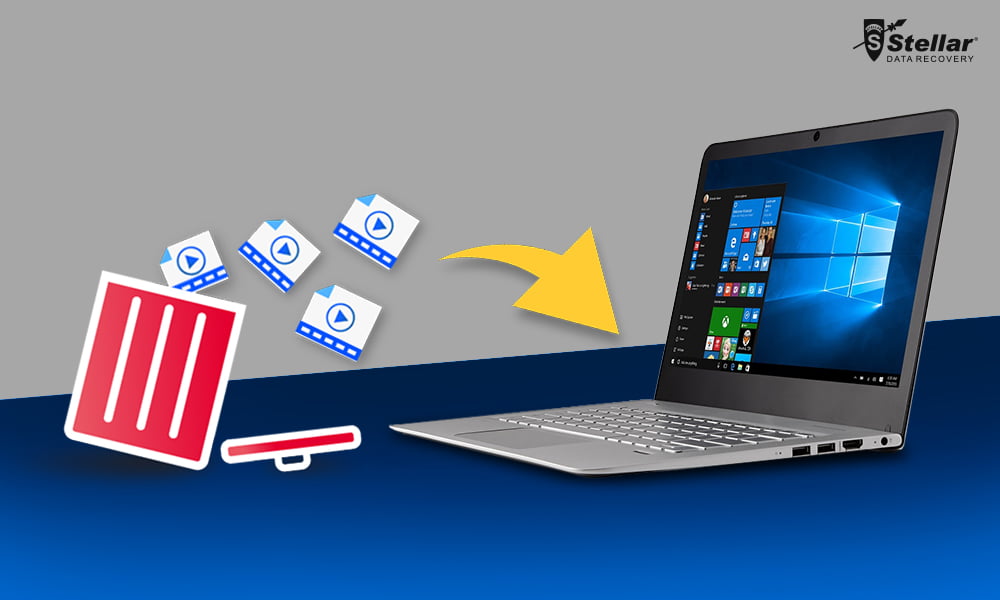 There are several methods are available to recover lost data but we are writing The best methods here so you don't have to go anywhere else and you can recover the data by yourself.
Best Methods To Recover Lost Data From Computer
RECOVER LOST FILES FROM RECYCLE BIN
The Fist thing you should do to recover your data is To check your Recycle Bin. If the Files you deleted are present in the Recycle Bin. Then you can Easily restore them back. Just Right Click on the File and Then Click on Restore File. Done ! your File is restored.
But it Only works if you do not permanently delete your files or empty the recycle bin. If you are unable to find the file in the recycle bin Don't worry and Read Other methods written below to recover data from hard drive.
RECOVER DELETED FILES FROM COMPUTER BACKUPS
If you take the backup of your drive once in a week or as your need then you can easily recover deleted files from hard drive. You just need to restore the files from the backup.
If you don't have a habit to make backups then it is a good time to start taking backups. Because Recovering lost data from backup is very easy. If still the problem not solved the Read another methods below.
METHOD BY USING ANY RECOVERING SOFTWARE
If you Already emptied Recycle bin and Have no backups then you can use these Data Recovery Tools. When you permanently delete anything by pressing Shift + Delete or emptied Recycle bin then data recovery software is required. So below I am telling The best data recovery tools For PC.
BY USING I CARE DATA RECOVERY TOOL
One Of the Best tool to recover files from hard drive . I personally recommend this Software to use. It is Very easy to use and User friendly. With the Use of I care data recovery software you can also recover deleted files from the SD card. All type of Files can be restored with I care software.
HOW TO USE –
Downlaod and Install I Care on your Computer.
Open and Choose Deleted Files Recovery.
Select the disk/partition where the file is Deleted and click on Next.
After Scanning Review and Choose the files you want to Restore.
Click on Next and choose the Path where you want to Restore the files
Click on Save and After some times Files are Saved on the directory you choose.
Done !! you recovered deleted files successfully.
Note – If Deleted Files Recovery Option not work Then Choose Deep scan recovery.
BY USING EASE US DATA RECOVERY WIZARD FOR HARD DISK RECOVERY
Like I care it is also a easy to use and Good data recovery software. Read Below steps to know how you can recover lost data using this software-
Install and Open the Software.
Now Select which types of Files you want to recover.
Select the Disk/partition where you lost your data and click on Scan.
After scan you can select the files you want to restore.
Click on Recover button
Done files are restored
Note – Do not restore the lost files in the same directory.
CONCLUSION
These are the best tools available to recover lost data. All of these are personally tested by me . The tool which works best for me is I care data recovery tool so you can use this tool to recover data from hard drive. If you know any other tool which is better and should be in the list then do comment below. I am happy to see your response on this.