Contemporary Design of Bubble House in Chennai by SDeG is bulbous, undulating appearance sets it distinctly apart in this neighborhood. This is doing consciously – to challenge the site's rigid edges, and formally, to cushion everything visibly grid-like around it.
Contemporary Design of Bubble House in Chennai by SDeG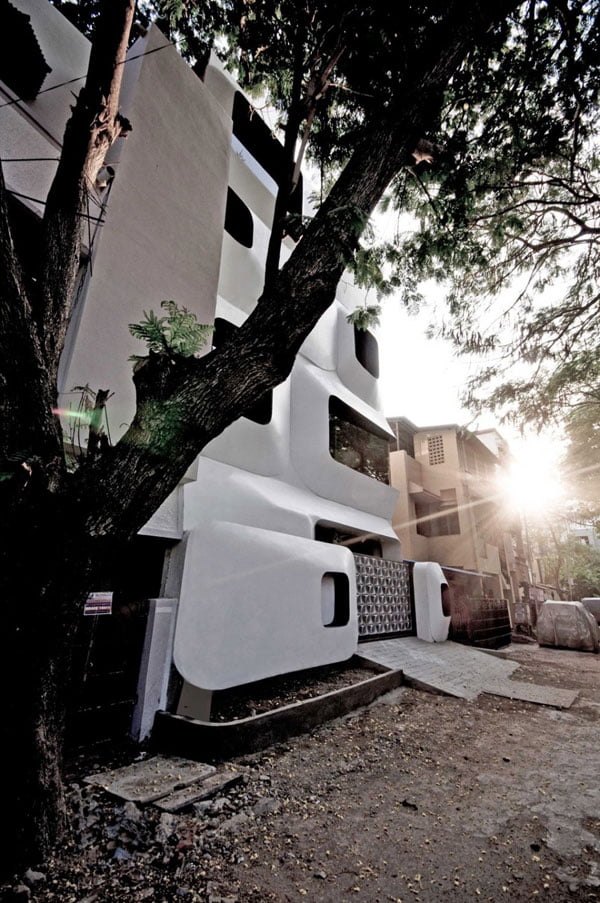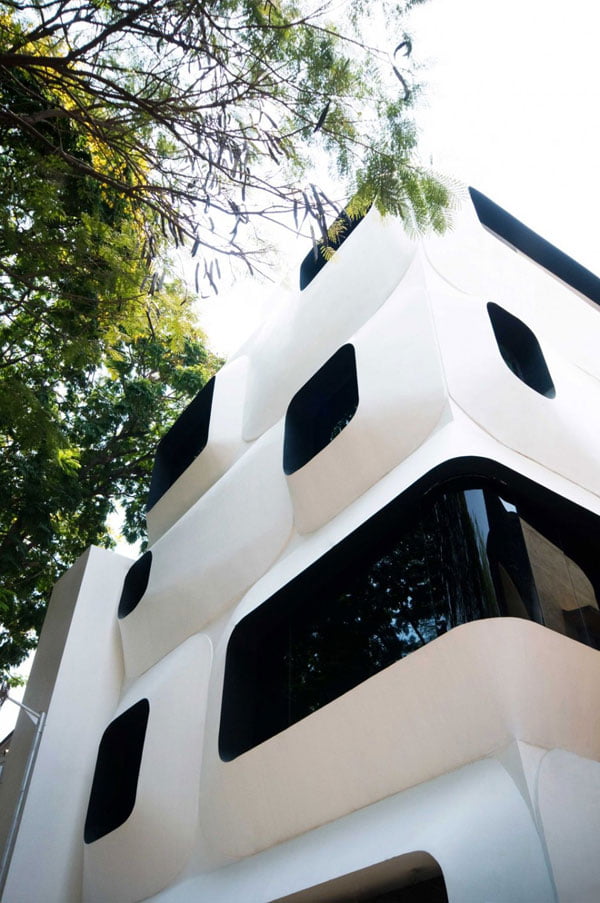 Bubble House Project Facts:
LOCATION OF BUBBLE HOUSE: Chennai
YEAR OF CONSTRUCTION: 2012
CLIENT: Mr. Sathyanarayana
BUILT AREA OF BUBBLE HOUSE: 325 sq.m
CONTEMPORARY ARCHITECT : SDeG
MODERN HOUSE DESIGN TEAM : Sujit Nair, Balaji T
HOUSE PHOTOGRAPHY :  by Sujith Sugathan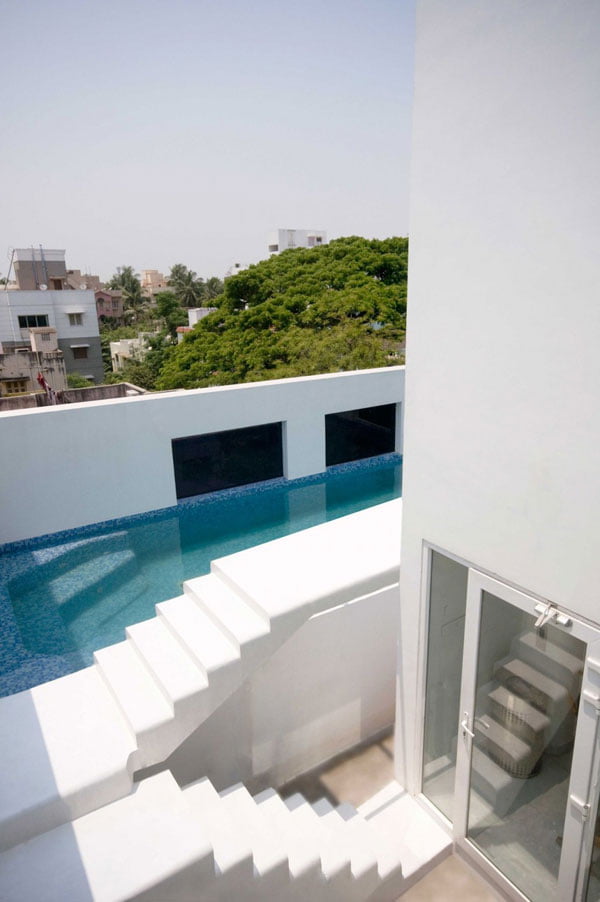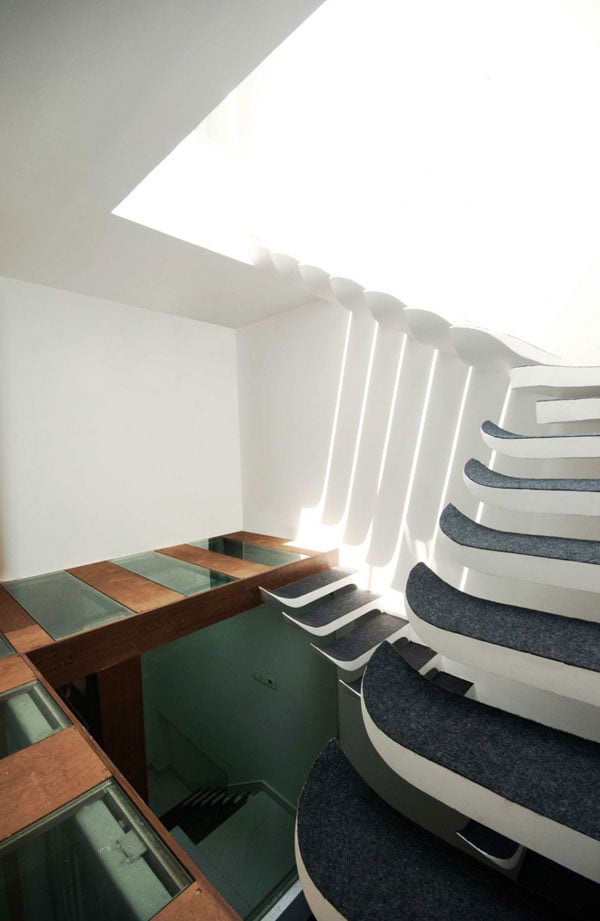 Bubble House Design Brief:
Bubble House (Chennai) was conceived to invigorate its context.
Designed on a 110 sq.m plot in a dense residential location.
It contains parking, an office, guest suite, living-dining-kitchen, three bedrooms, entertainment room, roof-top swimming.
Pool and an elevator to connect four levels.
Internal spaces are programmed around a courtyard on the first floor.
Buoys up this taut and dense volume.
The structure is wrapped in an intricate and bulbous external skin.
made hollow for Air drafts.
contemporary design to embed building management systems.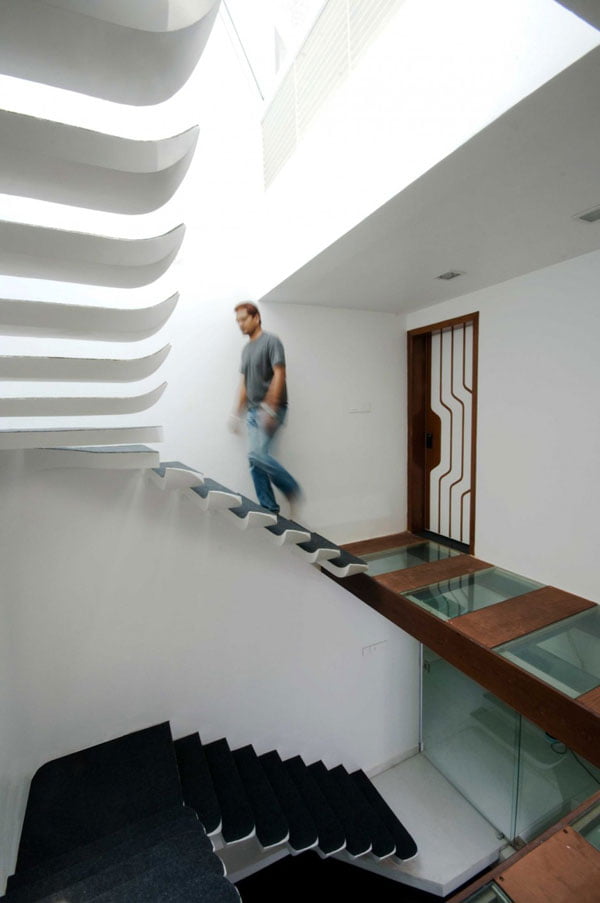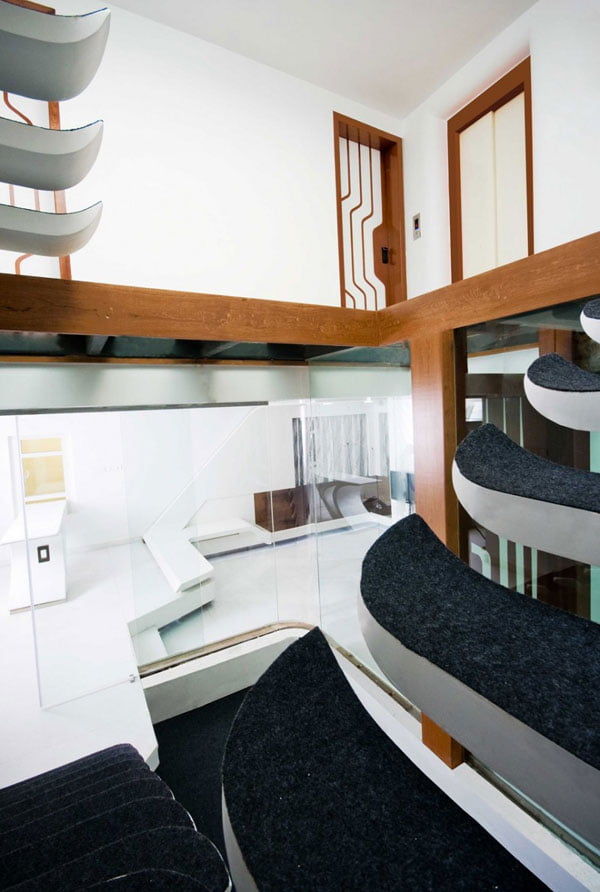 The seemingly gelatinous concrete envelope is twin-walled, thickened to mitigate heat gains, engineered to form air gaps, and houses customized glazing/building management systems.
Know More About Contemporary Architectural Explorations:
It was constructed using light-weight cast-in-situ ferroconcrete on wood, fiberglass and steel sheet-moulds. Most parts of the construction involved dexterous masons, and very few mechanized processes, to curb costs.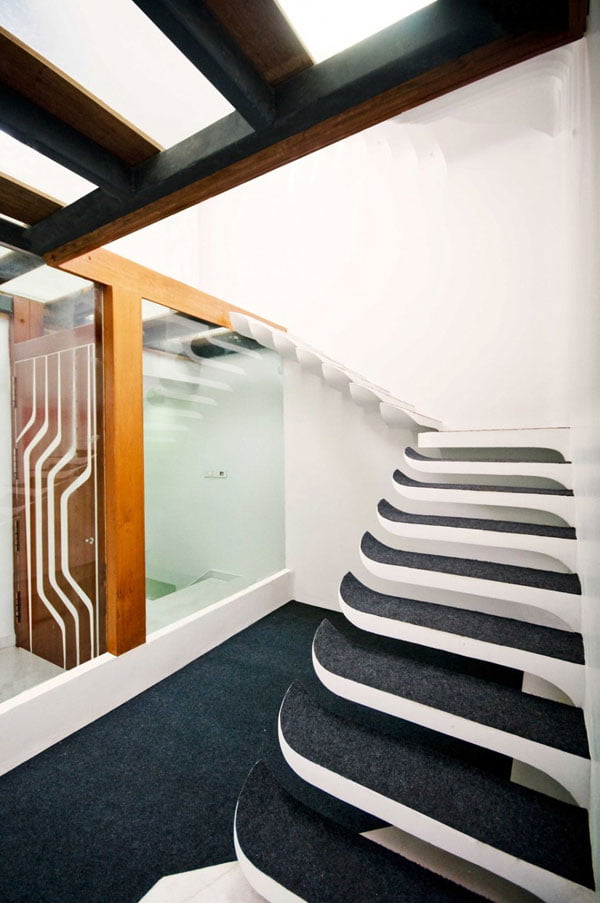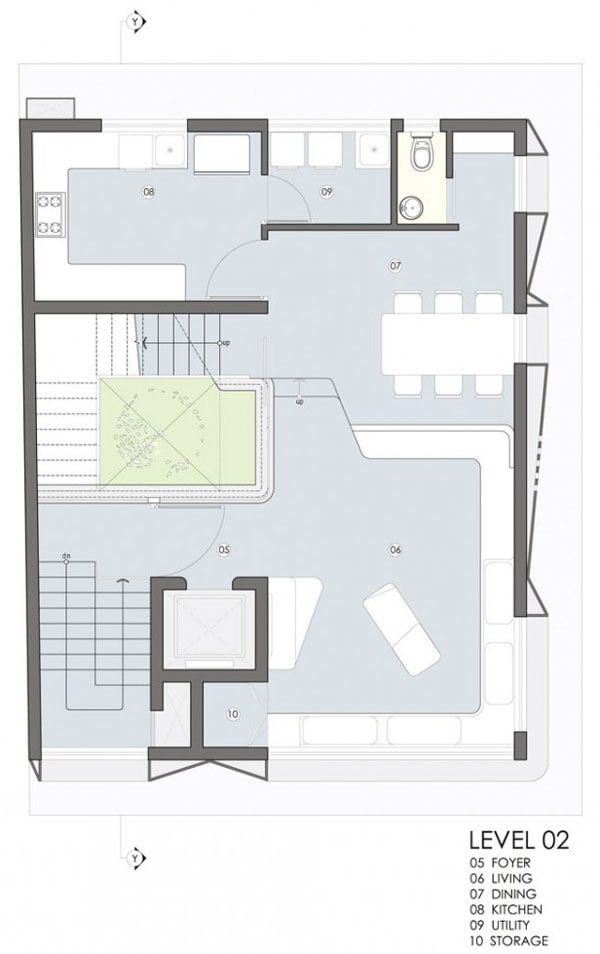 Programmatically, the contemporary design of house looks inwards – an internal court penetrates the volume and creates several links and relationships within. A series of sculpted cantilevered treads wind upwards along the court's edges to connect the living and private spaces, leading up to a rooftop pool and media room.