What is RERA carpet area? RERA full form means Real estate regulation act. This bill is actually pass by central government of India. And then every state govt. regulate with minor modifications as per their suitability in their states. There is a specific carpet area definition in rera bill, may it differ state by state. But, overall is speak same and we are going to see in detail about how to calculate carpet area as per rera in Maharashtra. Government of India has enacted the Real Estate (Regulation and Development) Act, 2016 and all the sections of the act have come into force with effect from May 1, 2017. Government of Maharashtra has also notified the rules under the act and established Maharashtra Real Estate Regulatory Authority (MahaRERA), vide notification no. 23 dated 8 March 2017, for regulation and promotion of real estate sector in the state of Maharashtra, with its headquarters at Mumbai. MahaRERA, thereafter, has notified Maharashtra real estate regulatory authority (General) Regulations, 2017, for the implementation of the act and processing the applications received for Registration of Real Estate Projects and Agents.
How to calculate RERA Carpet Area in Maharashtra?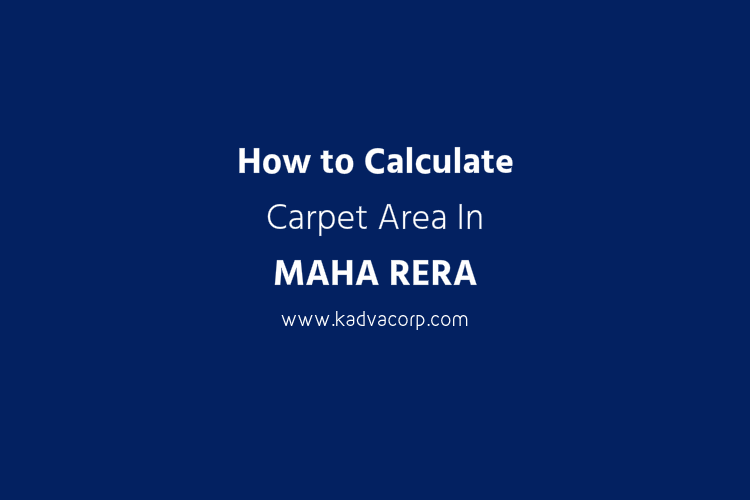 Whereas the MahaRERA authority, under section 37 of the RERA Act, 2016 and regulation 38 of the MahaRERA (General) Regulations 2017 is vested with the powers to issue directions and orders to promoters, real estate agents and allottees from time to time for effective implementation of the Act and to achieve the underlying objects behind the RERA act 2016.
RERA act.
Learn more about Rera acts for resistrastion and increase your knowledge here!
[su_button url="https://maharera.mahaonline.gov.in/Site/55/Act" target="blank" style="3d" size="10″ center="yes" rel="nofollow"]RERA Act details Here![/su_button]
Whereas under section 2(k) of the RERA act, 2016, carpet area of the apartment to be sold by the promoter is defined as 'carpet area' means net usable floor area of an apartment, excluding the area covered by the external wall, area under services shafts, exclusive balcony of verandah area and exclusive open terrace area, but including the area covered by the internal partition walls of the apartment.
MAHA RERA website for Maharashtra.
[su_button url="https://maharera.mahaonline.gov.in/Home/Index" target="blank" style="3d" size="10″ center="yes" rel="nofollow"]Visit Here![/su_button]
Explanation of Carpet Area Calculations in RERA:
For the purpose of this clause, the expression 'exclusive balcony or verandah area' means the area of the balcony or verandah, as the case may be which is appurtenant to the net usable area of an apartment, mean for the exclusive use of allottee and 'exclusive open terrace area' mean they are of the open terrace which is appurtenant to the net usable area of an apartment, mean for exclusive use of the allottee.
Whereas the are various interpretations being given to the world 'internal partition walls' and external walls' by different professionals and architects and therefore there is need to clarify the terms 'internal partition walls' and 'external walls' in order to have uniformity in the calculations of carpet area of an apartment across all the projects being registered with MahaRERA.
Carpet area as per RERA
Here are the some screen shots taken and published on maharera website on RERA carpet area explanations. So, lets, check that one by one for carpet area calculations.
What is Wall Definition in RERA?
For the purpose of the Real Estate Regulation and Development act, 2016, 'walls' would mean walls made of reinforced cement concrete (RCC) or plain concrete or shear walls or wall made from bricks or blocks or precast materials or drywall or walls made of any material or composition of one or more of any of the materials and shall include columns within or adjoining or attached to the wall.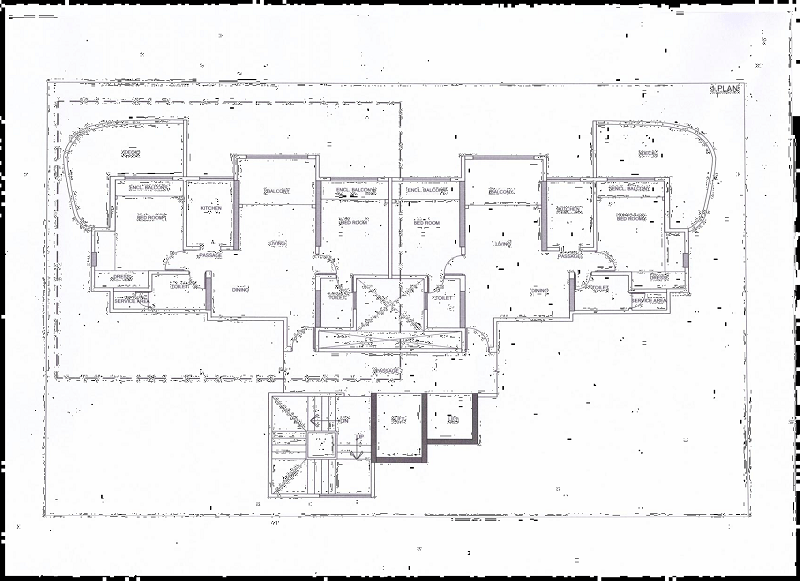 What is External Wall Definition in RERA?
All walls or independent columns constructed or provided on the external face of an apartment shall be regarded as 'external wall'.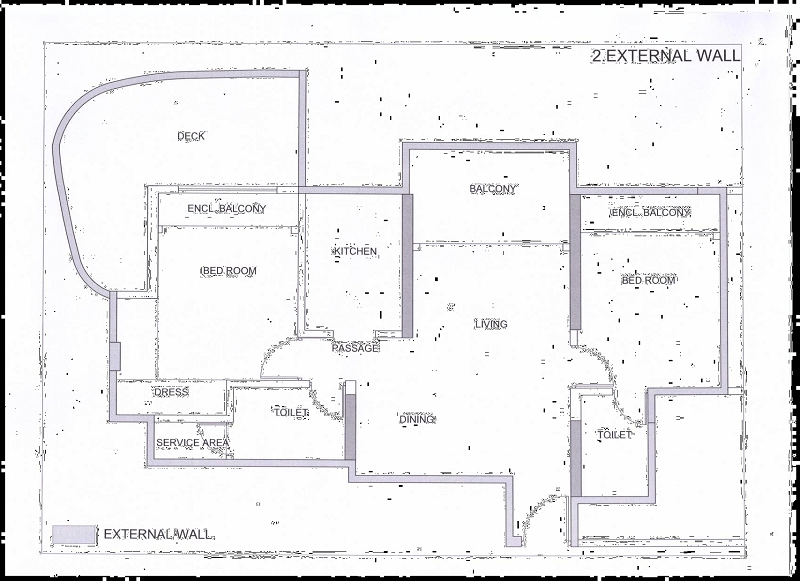 What is Internal wall Definition in RERA?
All walls or independent columns constructed or provided within an apartment shall be regarded as 'internal partition wall'.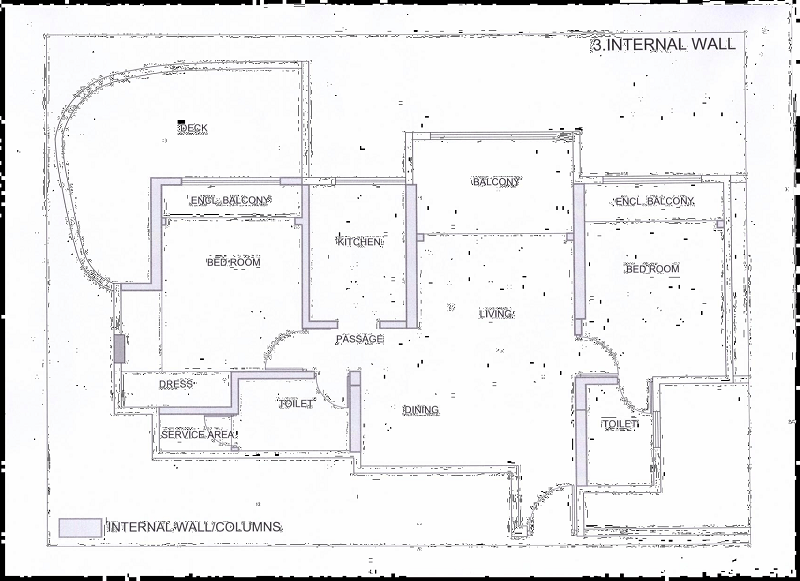 A plan diagrams herewith for clarification of the wall which are to be considered as External wall and Internal partition wall with respect to an apartment and also of the area to be included and excluded while calculating RERA Carpet area of an Apartment.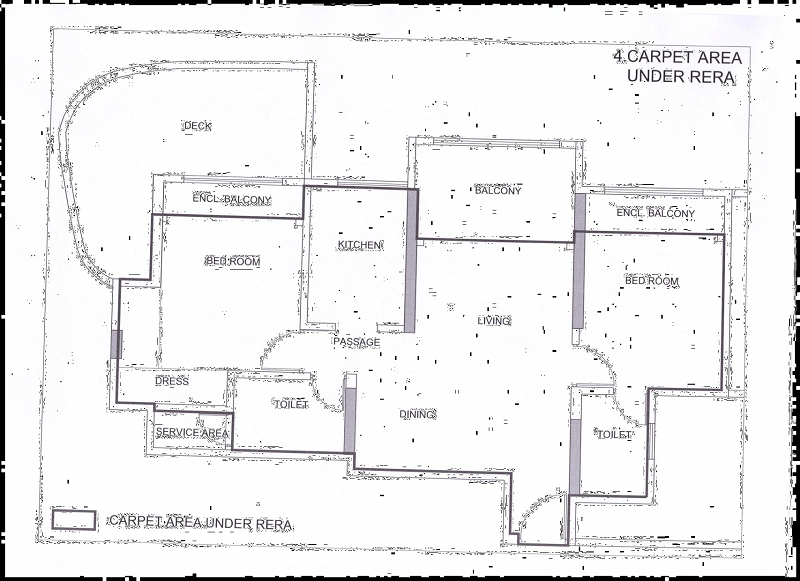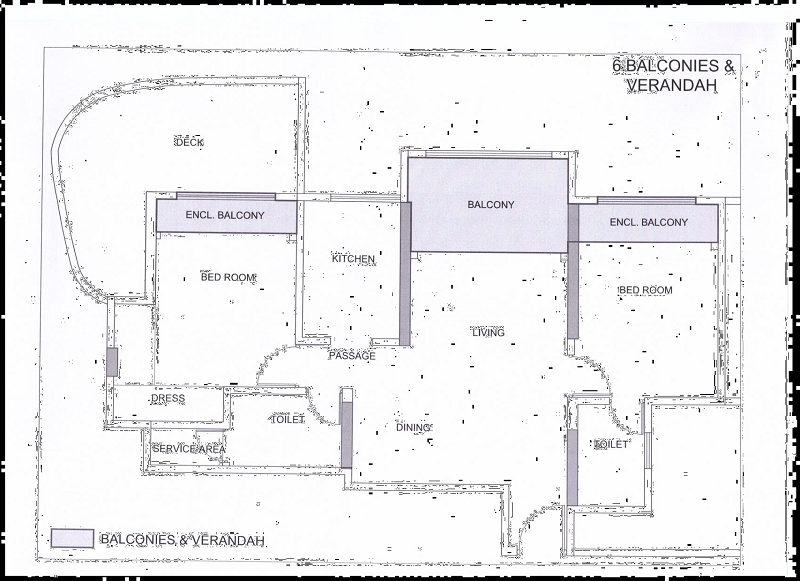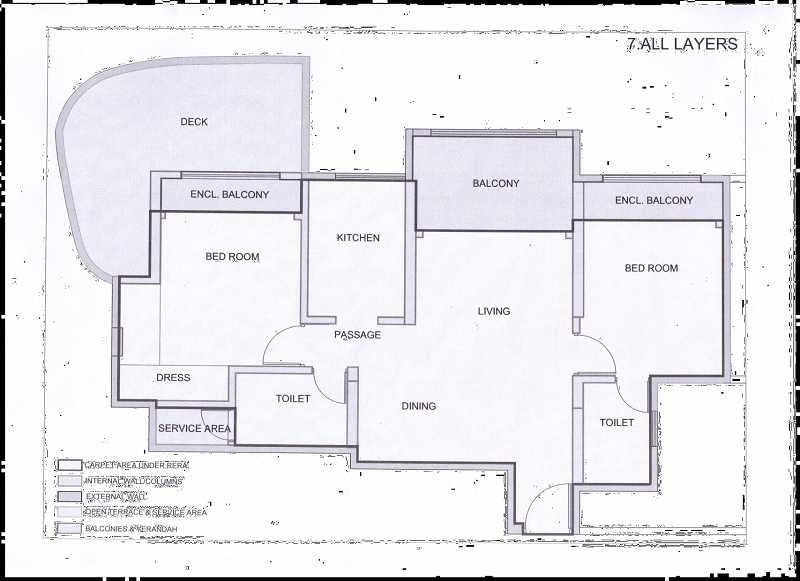 Maha rera Carpet area circular download bellow.
[su_button url="https://maharera.mahaonline.gov.in/Site/Upload/Pdf/Clarification_on_Calculation_of_Carpet_Area.pdf" target="blank" style="3d" size="10″ center="yes" rel="nofollow"]Download Here![/su_button]
RERA Registration Related Queries
From: maharera support <maharera.helpdesk@gmail.com>
Date: 15 June 2017 at 14:24
Subject: registration related queries
Dear Sir,
---
1. As per my meeting with you on 02.06.2017, I understand that the Architect & the Engineer required to certify the percentage work completion & the actual cost incurred on a given project, need not necessarily be the municipal architect & the structural engineer on municipal records. I understand that they can be any architect (registered with Council of Architecture) & any civil/ construction engineer having a valid degree from a recognized university of India. Kindly confirm my understating in writing.
Ans. Yes, Any Architect Registered with council of Architecture & any civil/ construction engineer having a valid degree from recognized university as defined in RERA Act, and the license surveyor on municipal record can certify the percentage work completion & actual cost incurred on to project.
---
2. As per definition of carpet area given by RERA, the balcony area is to be excluded from the computation for carpet areas.
1) Does this hold in case of Mumbai city wherein the balcony areas too re part of fungible FSI areas which are not free ?
2) Does this apply even if the balcony has been enclosed by paying premium to municipality?
3) In case of Thane Municipal corporation, the balcony is free of FSI in such case, can a developer mention the are consumed by the balcony separately in the sale agreement ?
4) Can the developer include the area is available free of FSI (in case of Thane municipal limits)?
Ans. Please refer to the definition carpet area under the provisions section 2 (k) of RERA Act and circular No4 dated 14.06.2017 issued by MahaRERA which is available on MahaRERA website.
---
3. In case I have applied for registration already with your department but have not yet been registered formally by your department with issuance of a certificate, can I start advertising for sales/ marking of projects?
Ans. No, Please refer the Sec. 3 or RERA Act.
---
4. Can the developer collect more than 45% at plinth completion ? in case the flat purchaser is willing to pay same, can the Developer then charge more than 45% at plinth completion ?
Ans. There is upper cap of payment schedule given in the model form of agreement . the upper cap should not be violated.
---
5. Has the MOFA act has been repealed or is it that RERA supersedes MOFA in case of any conflict of understanding of any clauses?
Ans. MOFA Act has not been repealed. In case of inconsistent provisions, the provision of RERA Act will prevail over MOFA Act.
---
6. The land cost also includes the fungible FSI, premium paid TDR etc. which are indexed upon the ready reckoner rates of the year in which they are purchased. Hence as a developer I cannot predict my land cost as on date for a project with complete accuracy. Is it ok if I revise the land cost subsequently during the course of execution of the project as per actual ?
Ans: Estimated cost cannot be revised. However, actually incurred cost can be more or less than the estimated cost.
7. We have an ongoing project. The same is not yet registered with RERA. We expect to receive the O.C. in a week. Will it still need registration with RERA ?
Case No. 01 : I have no flats remaining to register for this project as on dated.
Case No. 02 : I shall have flats being sold even after 31st July 2017 in this project.
Ans: On going project are to be registered with in 3 months period. If the Occupation Certificate is received before the said period the project shall be deemed to be completed and hence registration will not be required.
---
8. Can the developer use the power of attorney gained from a landlord in case of joint venture agreements to sign the Form B declaration? Does the same require the landlord to physically sign the declaration or can the developer sign off the same on his behalf as well as the landlord without formally informing the landlord?
Ans: under the Act the promoter is supposed to apply for registration of Real Estate Project and Promoters declaration in form B is needed.
---
9. A developer sells me a flat on the 10th floor, describing the building as of 20 floors. I have purchased the flat assuming that I will get a beautiful city view from the common accessible open to sky terrace above the 20th floor. Later he cites a problem with his approvals & says that the building shall only have 10 floors. Can I object as a flat purchaser as I shall then have no longer the facility to obtain a good view of the city line & also my flat may tend to get heated up being directly under the terrace, which I did not want.
Ans. As per Sec. 14 of the Act promoter is supposed to complete the project in accordance with the sectioned plans, layout plan and specifications. If there is violation of provisions Act or misrepresentation in respect of ongoing project , you can file online complaint in respect of projects registered with MahaRERA.
---
10. Can a developer sell a flat on obtainment of IOD as per RERA or should he wait for obtainment of a commencement certificate?
Ans. Yes
---
11. Can we, as developers, charge for the expenses incurred on infrastructure development on the project land ?
Ans:.Yes
---
12. In case of joint venture agreements involving developers as well as landlords, does the sale income from the portion of landlords share too have to be maintained in the single 70% RERA account or does it have to have a separate 70% RERA account for same project ?
Ans: Please refer to the order of MahaRERA dated 11/05/2017 which is available on website of MahaRERA. The landlord having area share needs to have separate designated Bank accounts.
---
13. Is provision of mechanized stack parking at ground level in open areas, a part of land cost or material cost ?
Ans: An expenditure incurred on stack mechanism can be treated as part of land cost.
---
(Answered by Technical Wing)
14. A building completed by a developer has not received O.C. since 5 years. However its fully sold & already fully occupied since 5 years. Does it still need RERA registration ?
Ans: No, only those buildings which are in progress, for which occupation certificate is not received and are not occupied needs RERA registration .
---
Best Regards, MahaRERA Helpdesk
Disclaimer: The views expressed herein are of the Secretariat and may not necessarily be the views of the MahaRERA Authority.
Our response is based solely on the understanding provided to us. We assume, for the purpose of this response that all facts provided to us are accurate and correct. Any differences or inaccuracies in the facts, assumptions and representations could adversely affect our conclusions in this response.
Further, our response should strictly be construed in adherence to the provisions of the Real Estate (Regulation and Development) Act 2016 and Rules and Regulations made there under.
Know more about Real Estate,
So, friends this is all about on the line of how to calculate carpet area in MahaRERA rules. Hope this is clear your doubt and query related to what is RERA carpet area and how to calculate it. Stay tune for our regular updates.