Dyson Purifier hot and cool Review Recently Launched Dyson Air purifiers in India This Review will tell you how the company New air purifiers perform and maintained them.
Dyson has recently launched an air purifier in India. Winter has started and the level of air pollution has become scary. In such a situation buying an air purifier will be a profitable deal for you.
Now the question is which air purifiers to buy and which do not buy. If you are ready to buy air purifiers the by reading this review you can decide whether you should buy this new air purifier from Dyson
Dyson Purifier Hot+Cool Review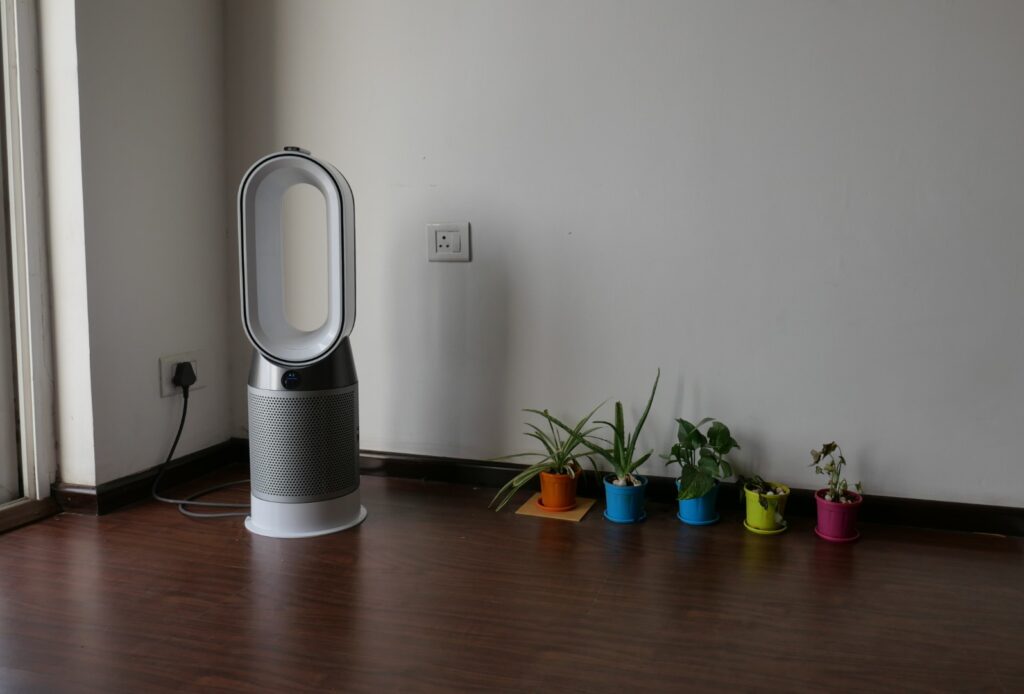 The Dyson purifiers Hot and cool come with this company's signature design. Even before this, we have seen Air Purifiers with this design of Dyson. These Air Purifiers look quite different from other purifiers in the market.
The body is made of sturdy plastic and it feels premium. It has different color variants. I have reviewed White Silver. It's nice to see.
This device is about 5 kg, although it is not very difficult to move it. Airflow direction is forward/backward. In this, the option of 10-speed settings is available.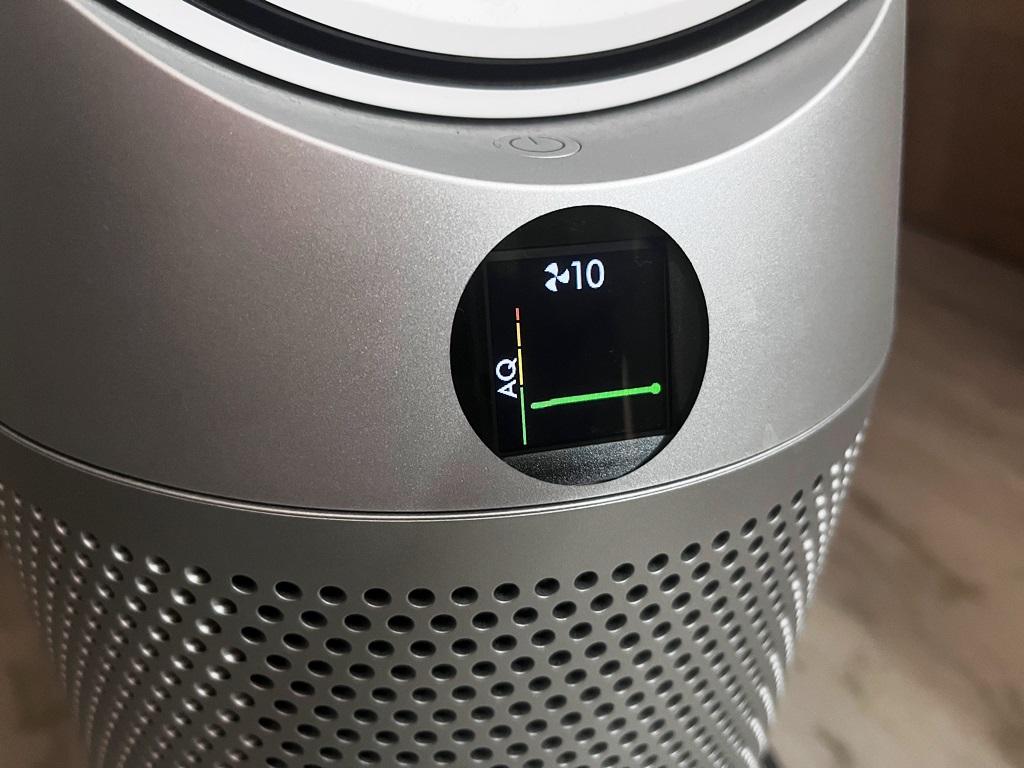 There are HEPA H13 filters at the bottom. Fitting them is quite easy. It opens easily and you can close it by applying filters here. The lock system is quite simple which we liked.
A power button and LCD screen have been given in the front, from where you will continue to get the necessary information. A remote has been provided with this purifier which seems solid. This remote is small and it is also easy to use the Dyson remote.
The good thing is that it is a magnetic remote. If you keep it on the purifier, it will not fall that is it will not slip due to being magnetic it will stick
You can rate it 360. You can also roated manually if you want, set in rotation mode it will continue to rotate by itself.
t can be connected with the Dyson Link app. The interface of the app is simple. Here you see the AQI level of the room and the AQI level outside.
With the app, you can turn it on or off from anywhere. You can change the airflow and select hot or cool air.
If you are using it during summer, then you can take cold air from it, if you are using it in winter, then you can also take hot air from it. You can use a remote of a mobile app to set up.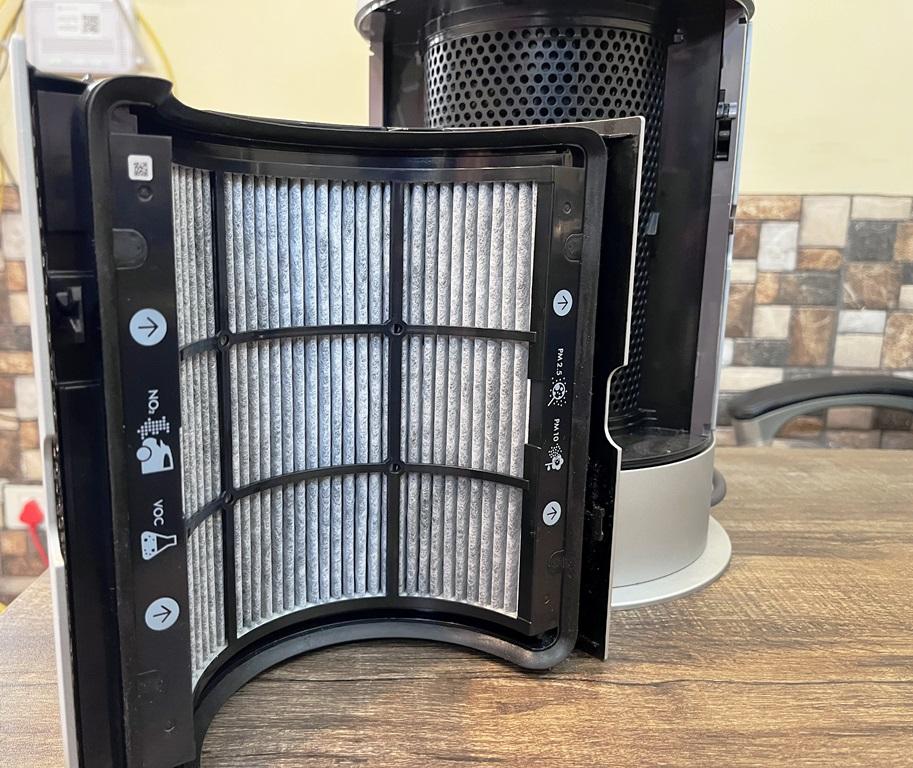 However, it is not that it will replace the AC and cooler of your house. But if you are feeling hot and you turn the cool air on high, then it can definitely make the atmosphere a little cooler.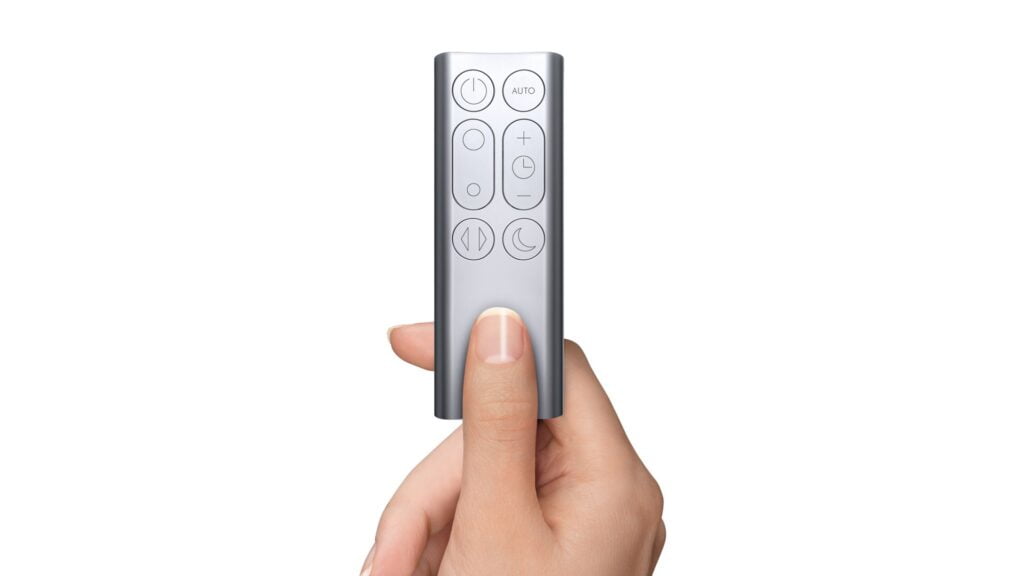 If you are using it in winter, then you may not need a room heater. Because here you get a lot of hot air which will keep the room warm.
For an average size room in India, this Air Purifier cleans the air wonderfully. The company claims that it cleans the air in every corner of the room.
The good thing is that you can tilt it a little too. Because of this, the adjustment is done in a good way.
It is not too loud, but it is not completely silent either. You will continue to get a soft voice. You can increase or decrease the speed of the fan with the app of the remote.
The has been a good experience regarding Dyson's new air purification during the review. A person can feel the pollution like the city of Delhi, but if you keep it in the room you will feel good and you will be able to notice it too.
Sometimes headache or burning in the eyes is also due to air pollution. I have also felt this and at least Air Purifier reduces the pollution of the room and many types of toxic particles. In such a situation, you will get to see health benefits. 
Set Temprature
Here you can also set the temperature, it can maintain it up to a maximum of 37 degrees. Generally, budget air purifiers do not clean the air of the whole room properly, but I have found that this air purifier cleans the air of the whole room.
As far as the filter life is concerned, the filter life has reduced by 5% in a month. As the pollution increases, its filter life will also decrease. You can guess from this what is its filter life
Dyson Purifier Hot+Cool – Bottom Line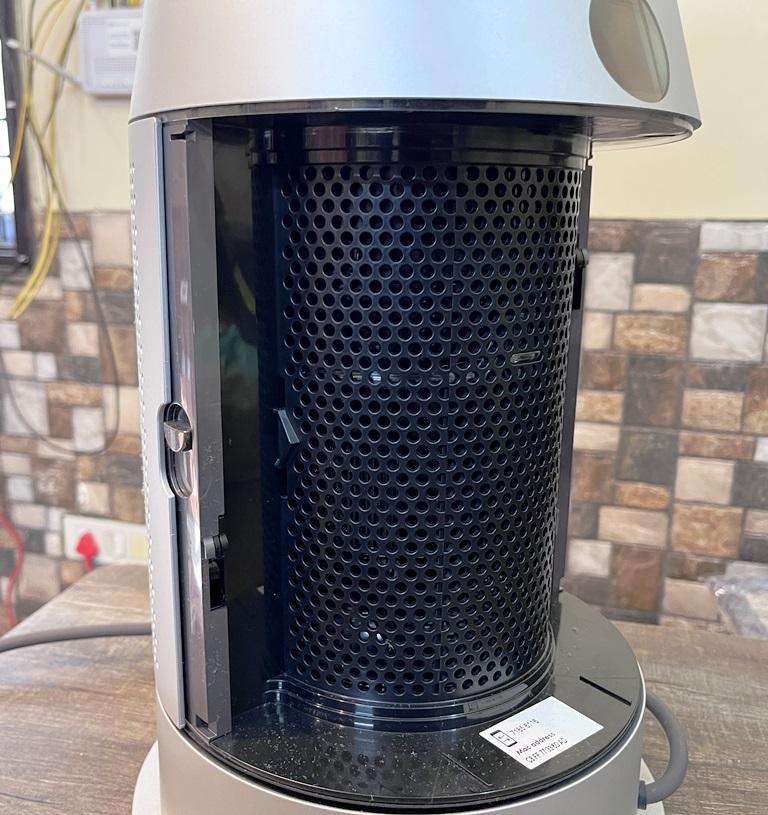 Coming in a cylinder shape, this Air Purifier will clean the air of your room in a better way. It also has a nice design and looks like a futuristic gadget. Many smart features make it special. There is also Alexa support. It's easy to move. Connectivity with the app is good. The given remote is also good.
Filters are quite easy to install. Would also like the rotate feature. Although it will consume a little more electricity than the common Air Purifier and it is also expensive. This is a premium Air Purifier which is expensive as compared to other budget purifiers sold in the market. You will get it in the market for about 48 thousand rupees. If your budget allows then you can buy this Air Purifier
Dyson Purifier Hot+Cool – Bottom Line  price In India
Rs 39,000/- INR.