Contemporary Sculpture By Arata Isozaki At Zendai Himalayas Center, Located in Huamu Sub-civic Center. One of the four sub centers in Shanghai. This Contemporary Sculpture building of Zendai Himalayas Center, reigns supreme in terms of its strategic location opposite the Shanghai New International Expo Center. Within walking distance to Fangdian Road station of Metro Line 7 and the Longyang Road transportation junction. Where Metro Line 2 and the Meglev Line meet. Situated in the central area of Pudong New District, Shanghai. Himalayas Center is going to become the new "highland" for local culture and arts communication.
Contemporary Sculpture – Archisculptural Masterpiece For 21st Century China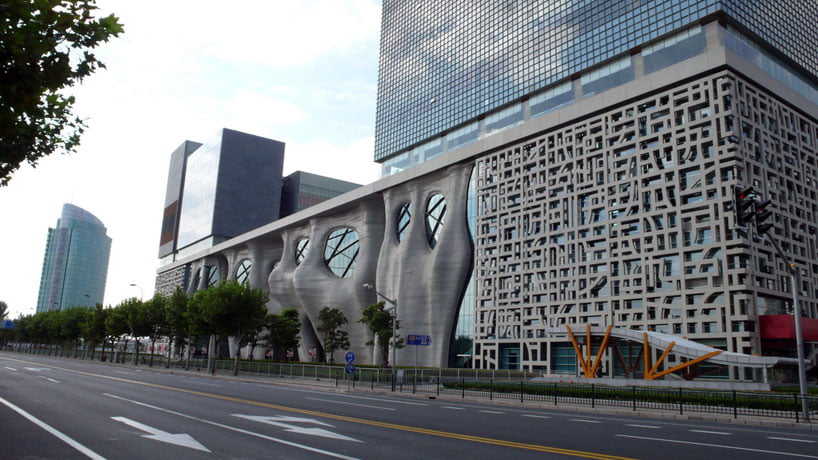 Design Brief of Contemporary Sculpture By Arata Isozaki:
The contemporary sculpture project covers a total area of some 30,000 square meters, with a building area of over 170,000 square meters. Designed by Arata Isozaki, a leading authority in international architecture. The lower half of the avant-garde creation is a 31.5 meter-high (approx 6 floors) "organic forest" contained within hard, symmetrical lines of "crystalline cubes", which is the spirit of the architecture.
This structure is get award of landmark of the "Design for China" by CCTV for its construction excellence.
Currently, the mixed-use development hosts two five-star hotels, a shopping mall, state of the art theater, office space and the Himalayas art museum. most prominently, is the building's sculptural exterior which features contemporary sculpture an organic, unevenly carved facade.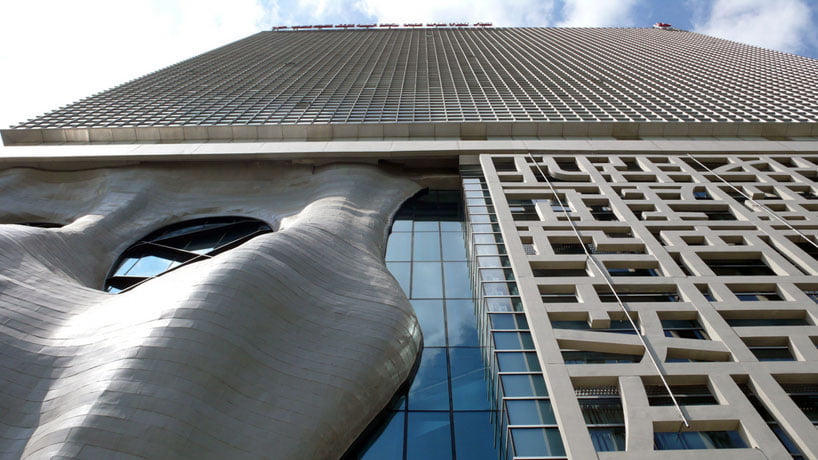 The idea derived from a forest, where the irregular porous nature has been translated inside, forms a cave-like atmosphere for visitors to meander and enter through. creating a sense of freedom in movement inside.
The sections beside the striking facade have been wrapped in a Chinese-influenced lattice grid, making this eccentric blending of organic, contemporary sculpture and commercial styles, a landmark within the shanghai district.
Contemporary Sculpture Zendai Himalayas Center Photos: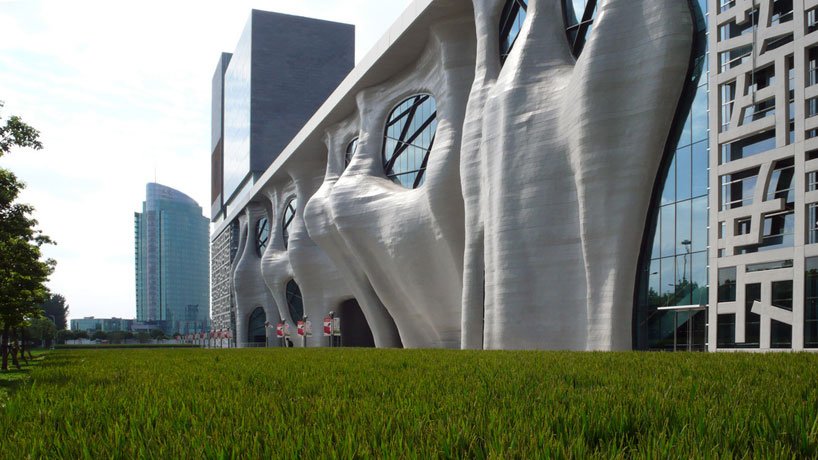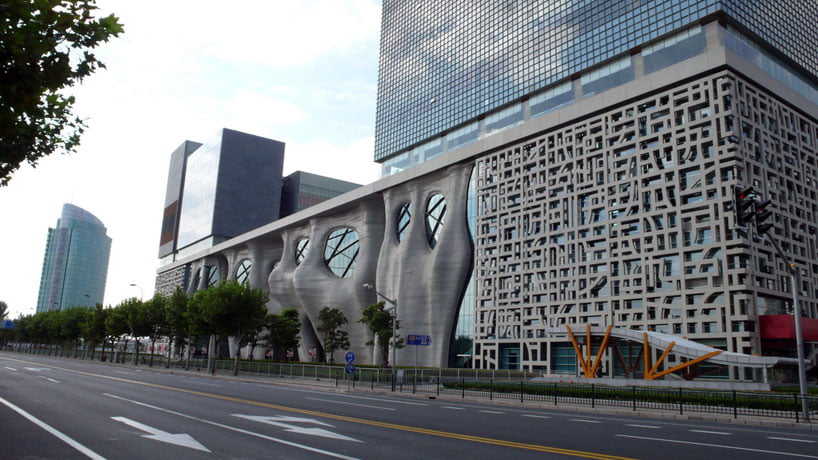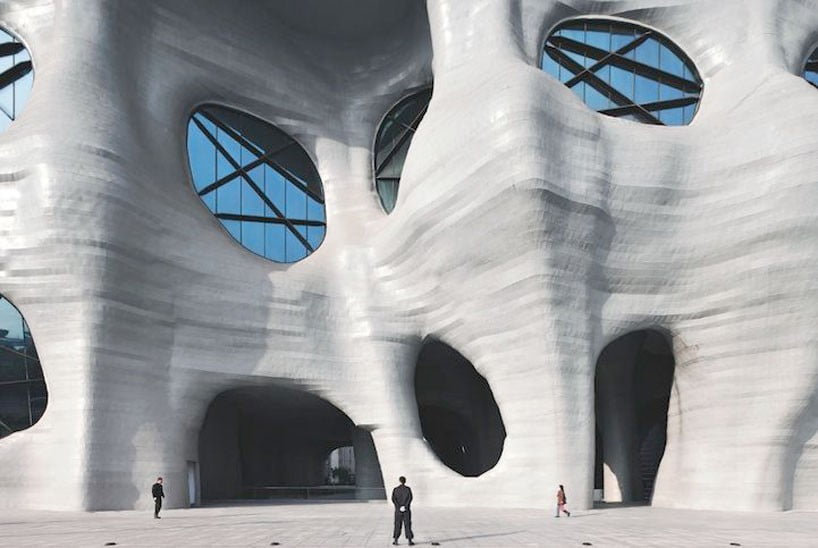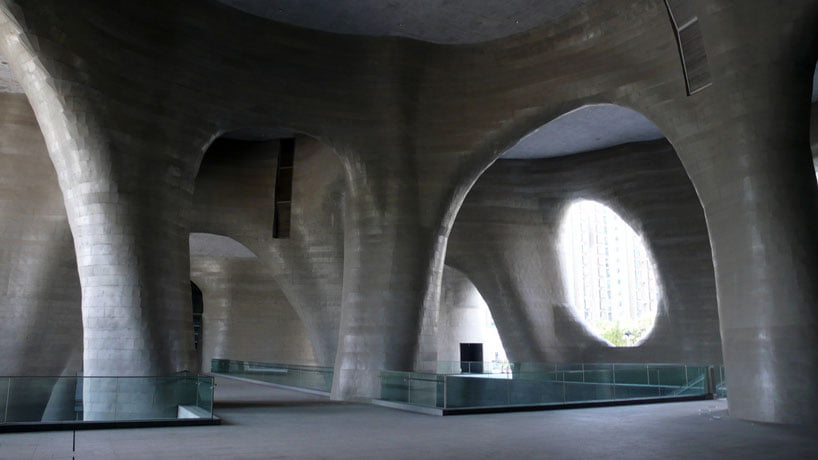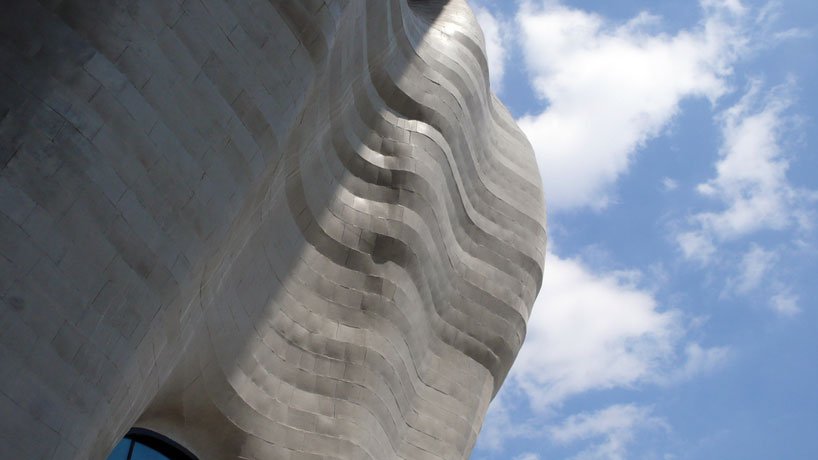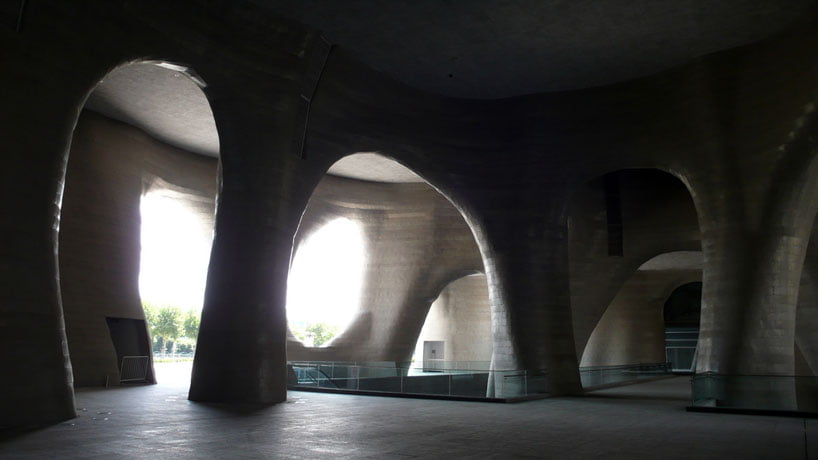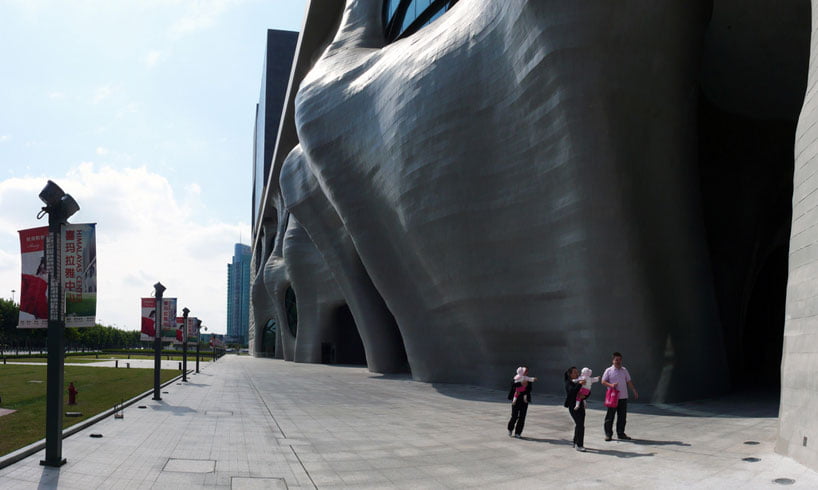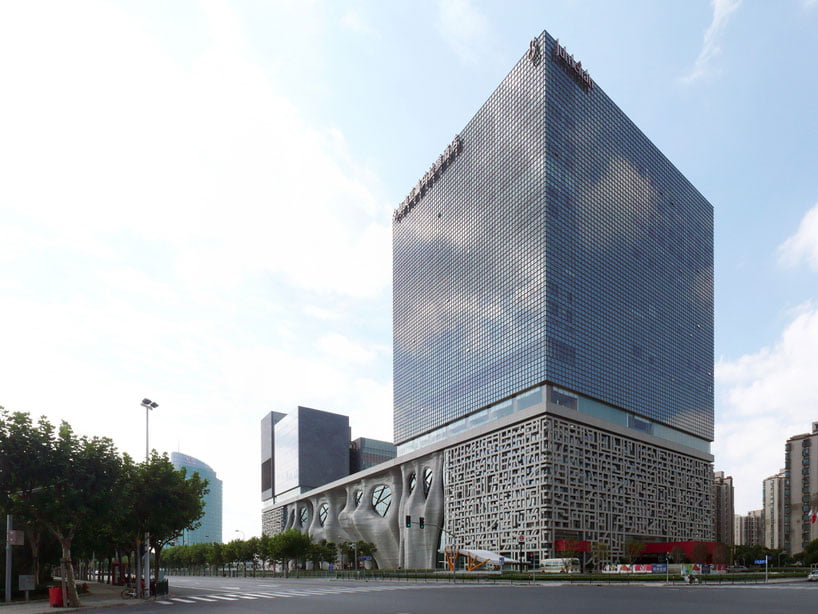 image © evan chakroff
Know More About Contemporary Architecture,