Best USB wall sockets Chargers: So many gadgets can be charged via USB these days that you now buy replacement wall sockets that include USB ports alongside traditional three-pin UK, Europe, Indian sockets. Here are selections of USB adapter plug socket, tailored to all styles and budgets.
Best USB wall sockets Chargers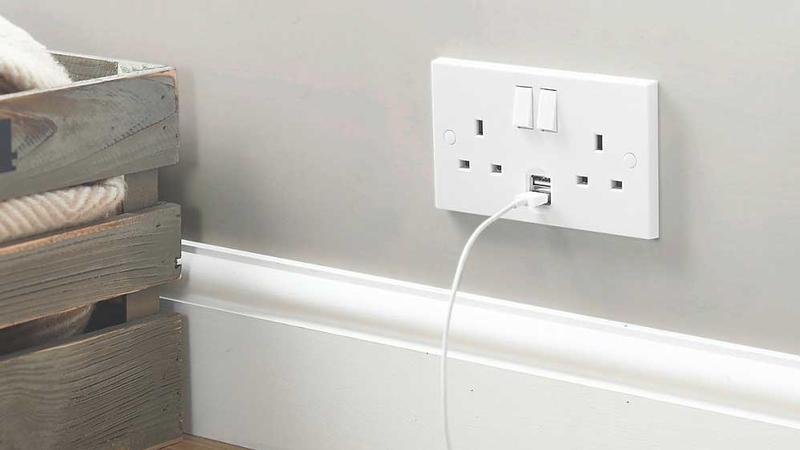 Best usb wall outlet!
The USB wall socket is easy to fit: they are a direct replacement for the pre-existing faceships.
They come in various colors and finishes, as well as in singles- and double-gangs (one or two main sockets).
Before you buy USB water sockets, first remove your current faceplate first and check the depth of the back box and buy the replacement fit. 25 mm is required most, but something is deeper than this.
Also, before removing the current faceplate and installing the replacement, make sure to turn off the power in your consumer unit.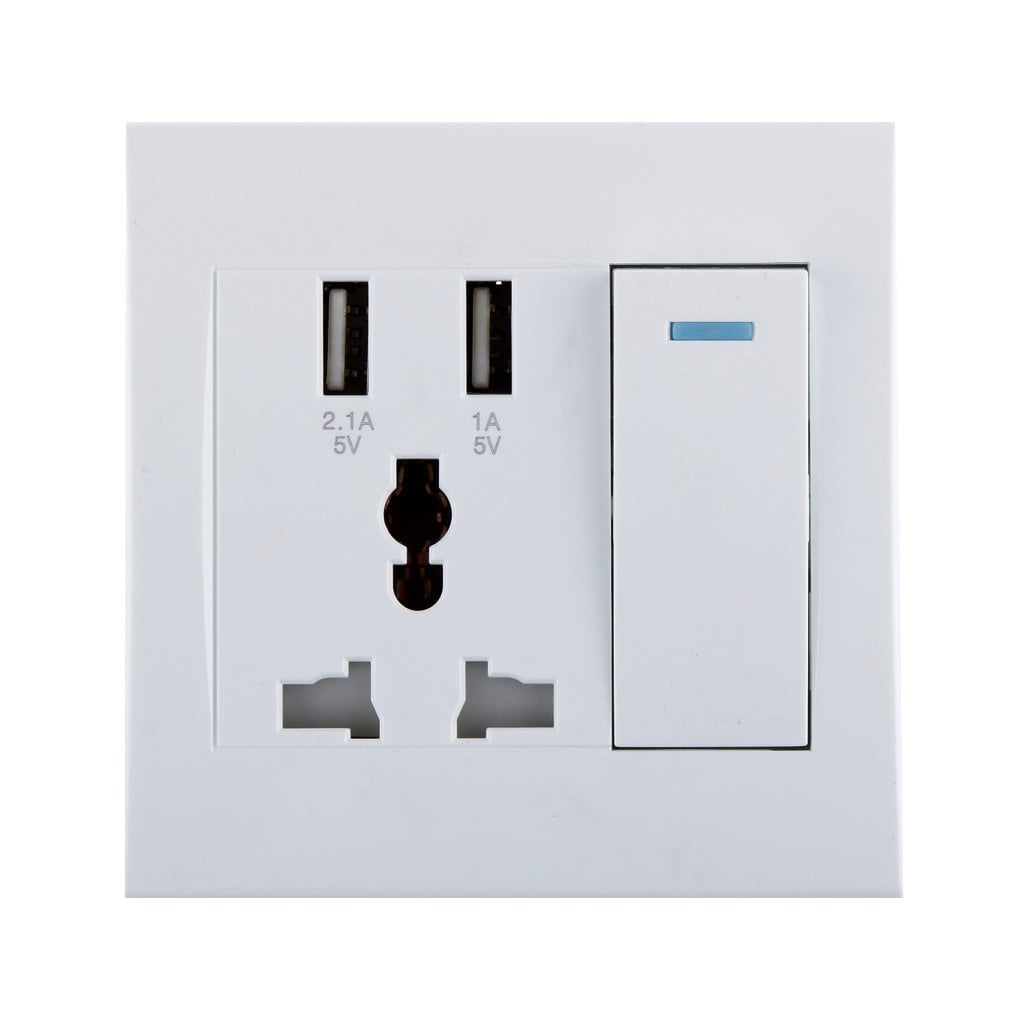 It is made up of CP material.

Ports Provides you a hassle-free solution for charging portable devices.

Supply power for mobile phones, digital products, or other electrical equipments. 4 USB

 2.1A 

It can meet charge needs of various devices such as iPad and tablet PC.
The appearance and size are the same as ordinary sockets, and can be easily fixed.
It is universally used in many places such as hotel, restaurant, home, public places, for the convenience of customers in charging digital products.
With on off switch Specifications: USB Charging Protected:overvoltage protection?overcurrent protection? leakage protection Panel material:PC flame retardant plastic,safe and reliable. Input: AC110-250V 10A 50/60HZ Output: DC5V- 2100mA?max? Operation temperature:-30~70???. Size:86 * 86 * 6mm Color: White Material: Flame retardant plastics Package includes: 1x Wall Power Supply USB Socket 2x Screws
Buy Here: Amazon USB wall sockets Chargers.
Price Range Rs.500 To 1000/-
Know more about USB,